Themes are a great way to personalise your wedding aesthetic, but not every venue works with every theme. Here we explore the top themes for 2016/17 and what types of venue will work best with them.
The themes:
1. Botanical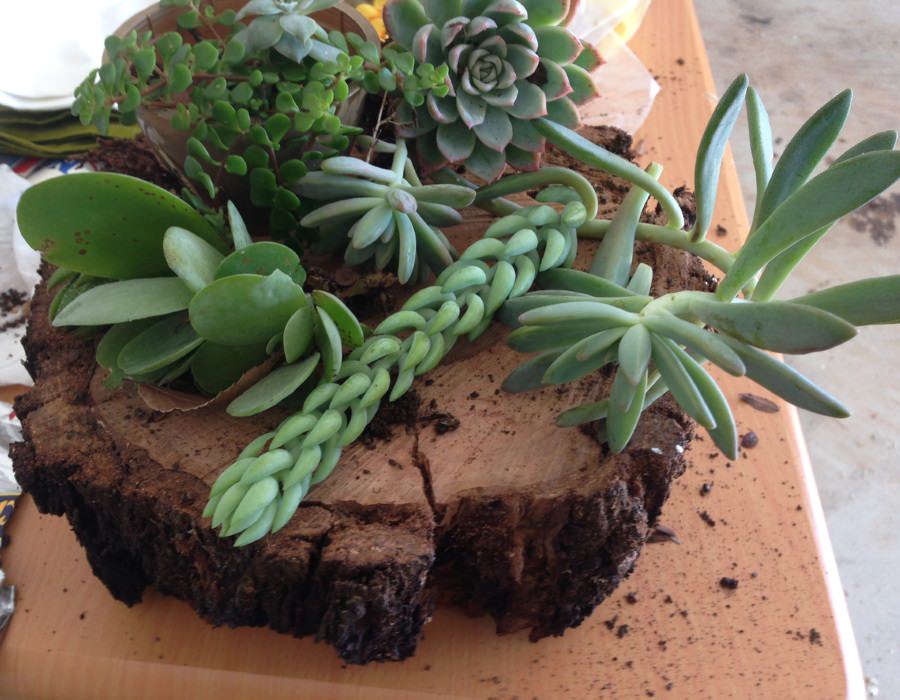 Common elements can be:
Succulents
Leafy florals
Hanging/trailing plants
Stemming from the fashion in interior design for plant-heavy décor, the botanical trend takes in everything from leafier florals and green garlands or wreaths that are completely free of blooms, to tiny succulent plants and cacti given as weddings favours.
Atmosphere is created less with the distracting colours of flowers and more with the texture and depth of lush vegetation. Leafy plants bring with them a sense of permanence that temporal blossoms can only grasp at.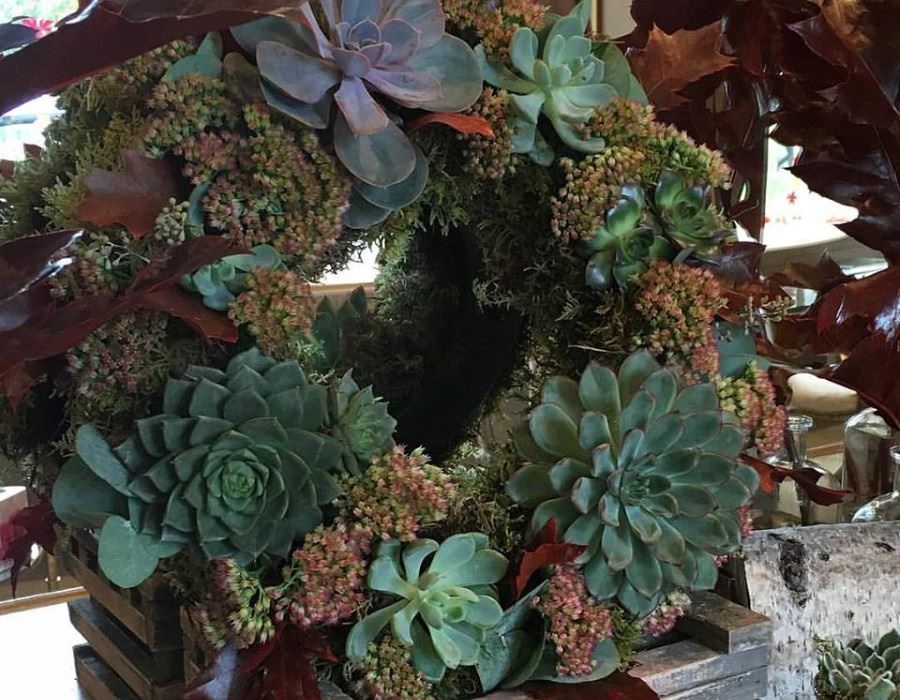 Where to buy:
Check out our guides to Leeds florists and York florists to start sourcing your plants (like this succulent wreath by Leafy Couture!).
Types of venue that suit this theme:
modern
outside
minimalist
light-filled and neutral
industrial
Tips to working the botanical trend:
Warm up a simple, plain venue with foliage
Add cosiness to an industrial space with lush greenery
Make use of light-filled spaces for a modern, fresh feel
Use a neutral colour scheme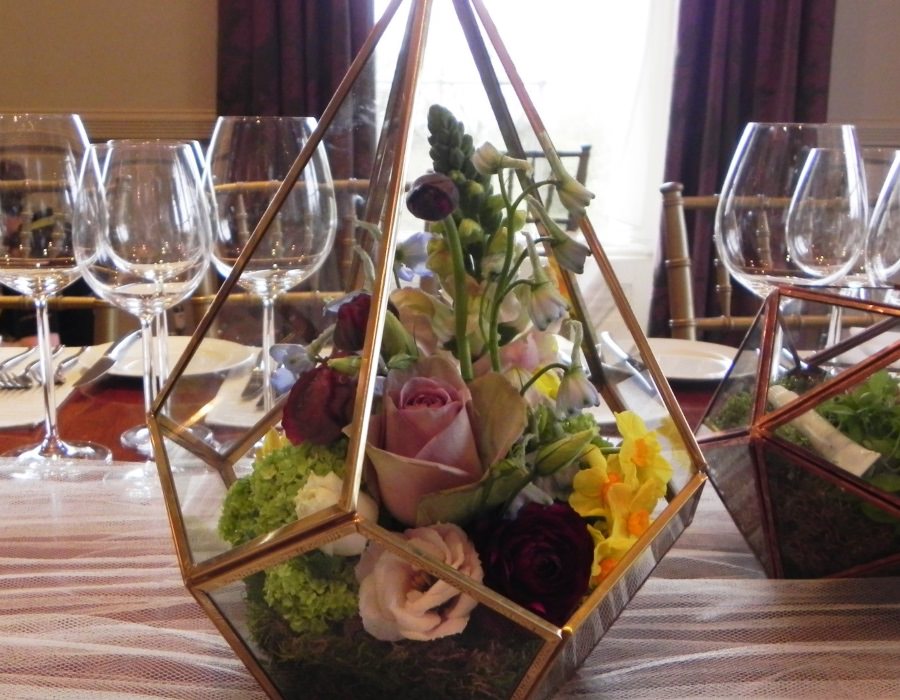 What to avoid:
Gloomy corners
Competing with grandiose multi-coloured tapestries and period portraits
The effect can start to look stuffy and cluttered if you don't use lighter backgrounds.
These Dine venues would be perfect for your botanical theme:
2. Fairy tale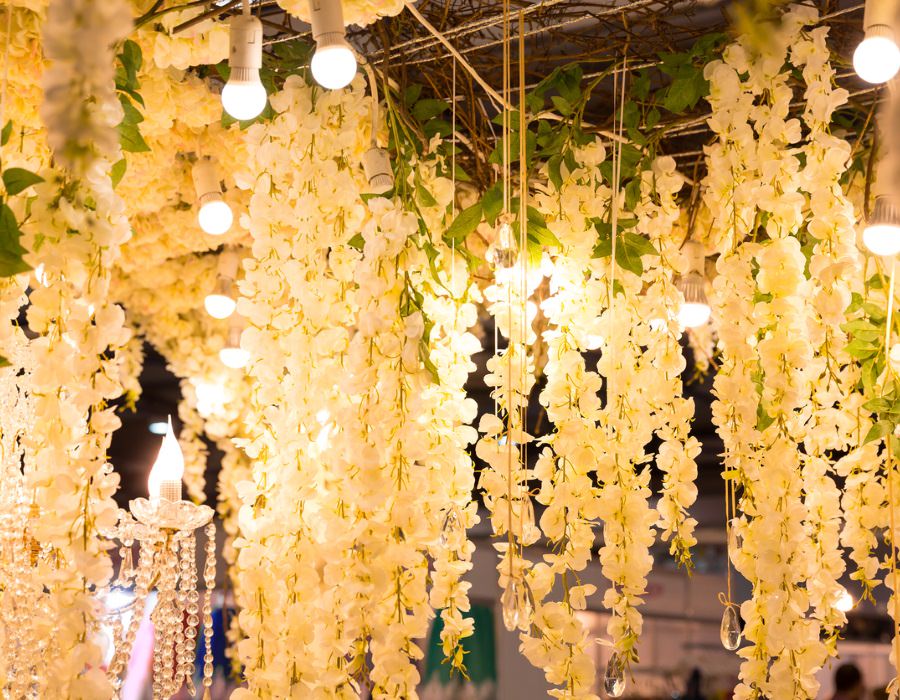 Common elements can be:
White trees lining the aisle
Twinkly lights
Opulent table settings
Making a visual statement with quantity
What is a fairy tale wedding? Aside from frogs and Prince Charming, it's come to mean many different things over the years. But we still think the common threads to a fairy tale wedding are: luxury, drama and a princess dress!
From dramatic floral curtains to epic installations and some seriously breath-taking photography, we can safely say that fairy tale weddings are about creating a visual impact and indulging your wildest dreams. There's nothing more magically romantic than an abundance of twinkly lights or candles (and we work with the best lighting suppliers – AV Matrix)!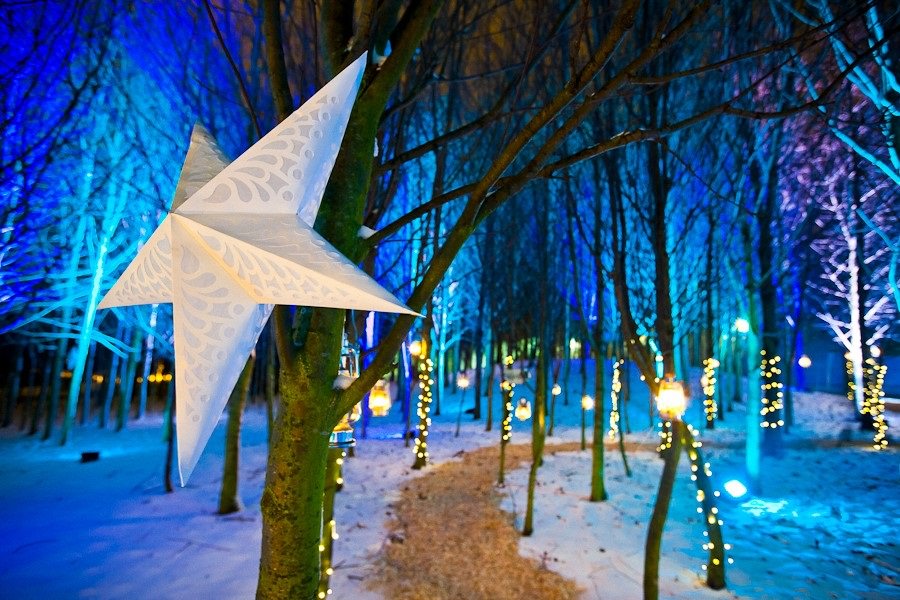 Where to buy:
When fairy tale's your dream, it can be difficult knowing where to start – and stop! Check out our guide to Leeds wedding transport to arrive in true fairy tale style. Look your princess best with our directory of Leeds hair and make up artists.
Type of venue that suits this theme:
Tips to working the fairy tale theme:
Scale matters more than the age or type of building – it needs to be able to physically take the flamboyance of your theme. Ultimately it needs to be one of two things:
Enough of a blank canvas on which to project your ultimate dream (marquees and modern venues are great for this).
A venue extravagant enough to match the style of your spectacle - for example, dark and brooding for a baroque feast, or luxuriously modern for a lavish extravaganza that only the Kardashian-Wests could compete with!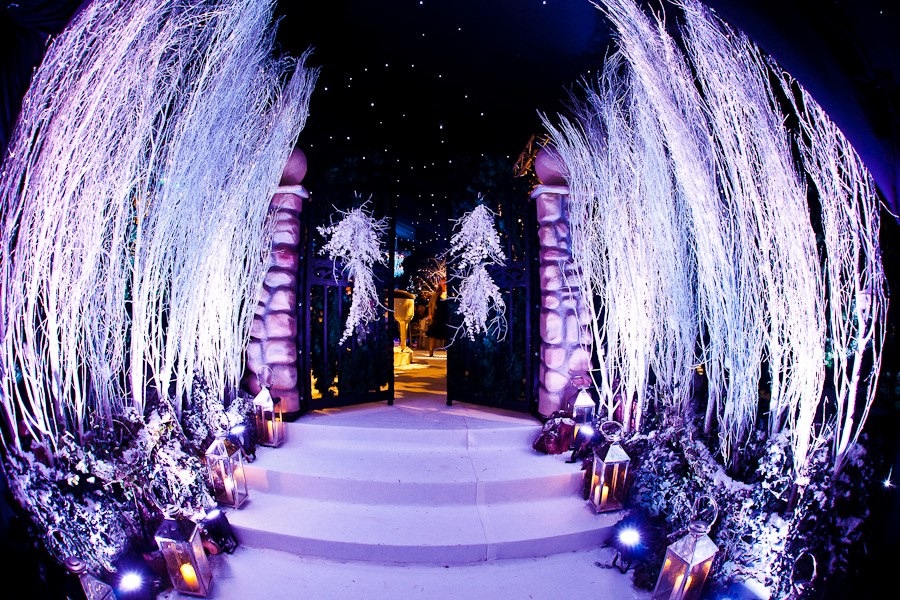 What to avoid:
A venue that will be overwhelmed by the theme and feel cramped
You can still do a small fairy tale wedding with fewer guests, just make sure there is physical room for both your epic dream and your actual guests!
These Dine venues would be perfect for your fairy tale theme:
All Dine venues can actually accommodate a fairy tale theme, but our favourites are:
3. Wild rustic
Common elements can be:
Wood
Brown and neutral colours
Chalkboard signs
Typically seen with copious wood, string and other raw textures, rustic can encompass elegant through to rugged.
A rustic theme suits a more casual wedding, with DIY features – so it's best to avoid a lot of formal elements. It can also be very eco-friendly as you can repurpose and recycle many of your decorations by using natural materials.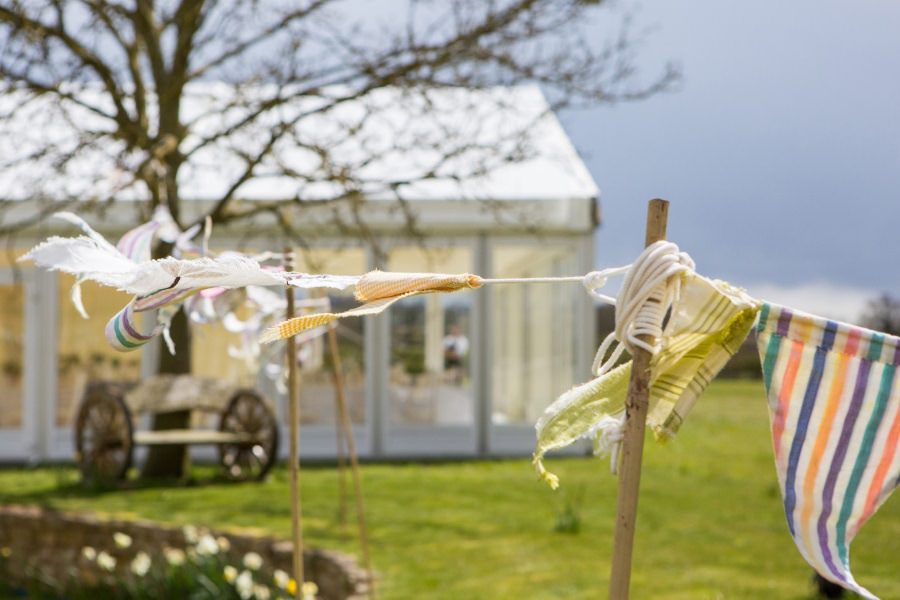 Where to buy:
Check out our guides to Leeds event stylists to help you with rustic styling ideas.
Types of venue that suit this theme:
ruins
receptions at your home (such as in barns)
Tips to working the rustic trend:
Try venues will an outside space like marquees or ruins for a countryside feel.
Or modern venues (like Braime Pressings) that have a more neutral colour scheme and won't compete with your raw materials.
The rustic style is also really suited to the epitome of the country weddings: barns!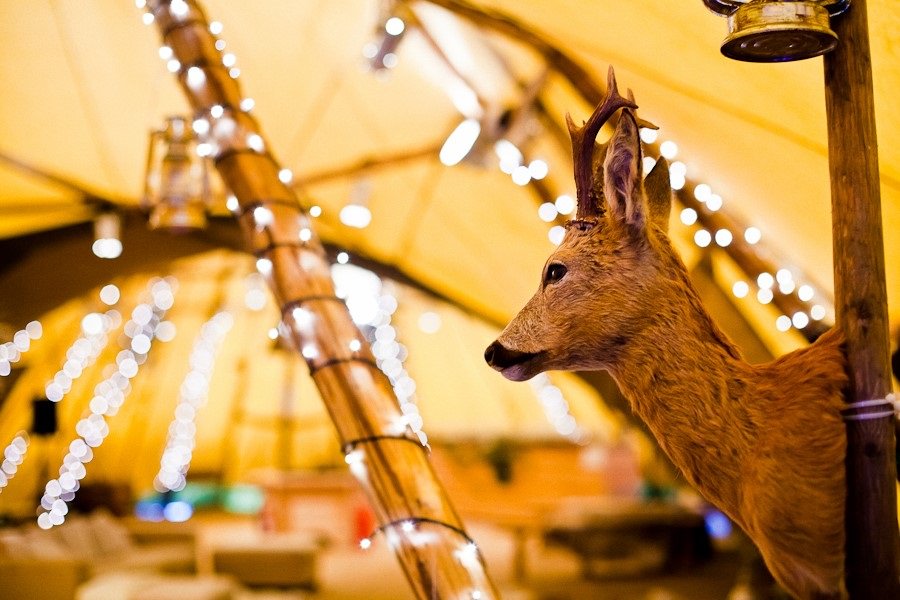 What to avoid:
A rustic wedding suits a venue that isn't too formal or pastoral, as the two styles can jar.
These Dine venues would be perfect for your rustic theme:
4. Quirky fantasy maximalist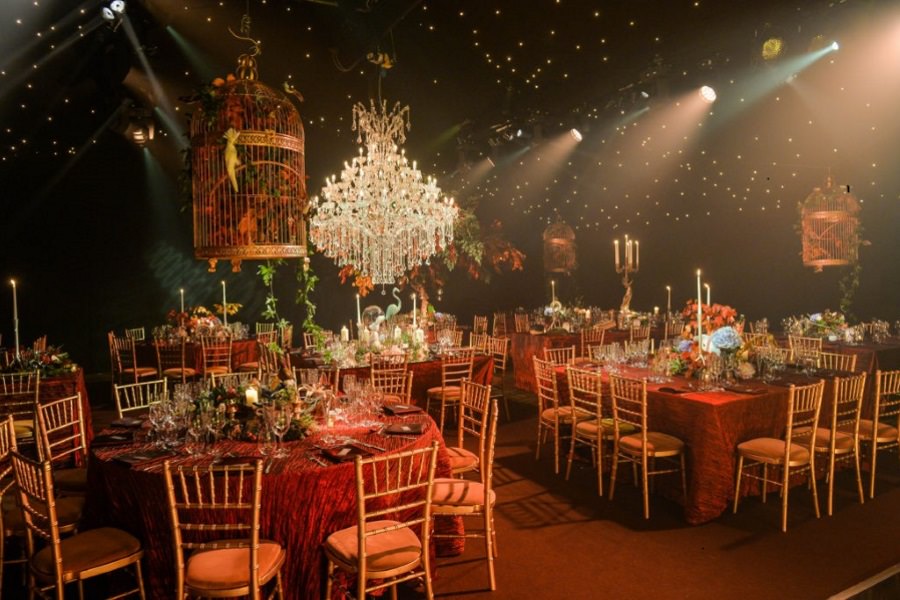 Common elements can be:
Film props
Tables named after characters
Cinematic lighting
Instead of keeping things safely classic and innocuous, couples are finally letting their cultural tastes shine through in their wedding themes. If you have a passion for something very particular, whether it's Harry Potter, video games, Alice in Wonderland or zombies – why not make it your theme?
Indulging your tastes to the max can actually be surprising rewarding and visually stunning – what wedding guest wouldn't love to be immersed in a fantasy vision for the day?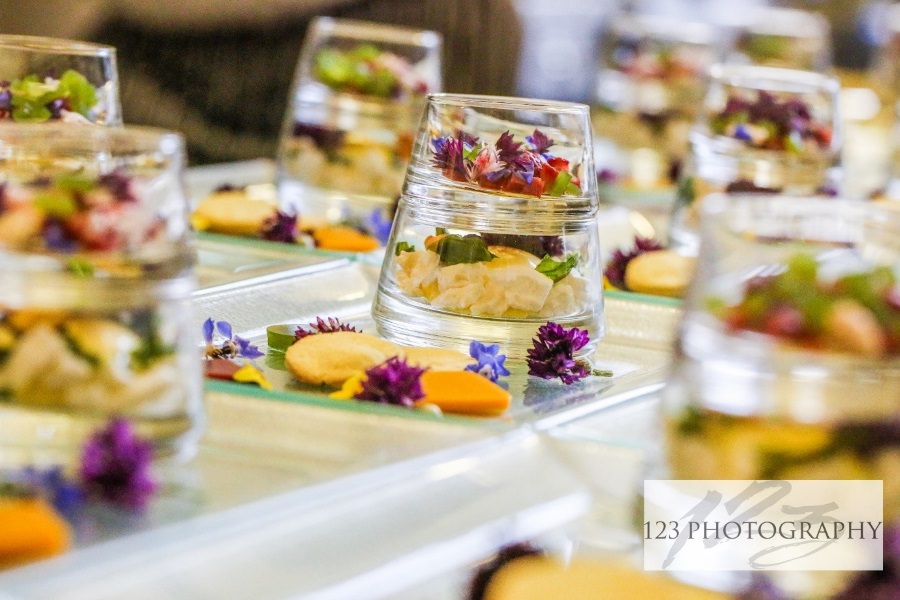 Where to buy:
Event styling is key here: see our guide to Leeds event stylists, many of which will cover all of our Yorkshire venue locations. Set your scene early on with fun invitations.
Types of venue that suit this theme:
any! It really depends on the nature of your theme
Tips to working a fantasy theme:
A 'more is more' fantasy theme that encompasses something you're both really interested in could obviously take any form.
Choosing a venue to match will depend on:

- the aesthetics of your chosen subject
- how faithfully you want to reproduce the details of your fantasy
- or if you just want to create a general mood.

For example, if you want to take a Harry Potter theme to the extreme, then you'll naturally want to choose a castle venue to resemble Hogwarts!
Dine's event managers are incredibly experienced at making the strangest requests a reality, from sourcing props to using cinematic lighting suppliers.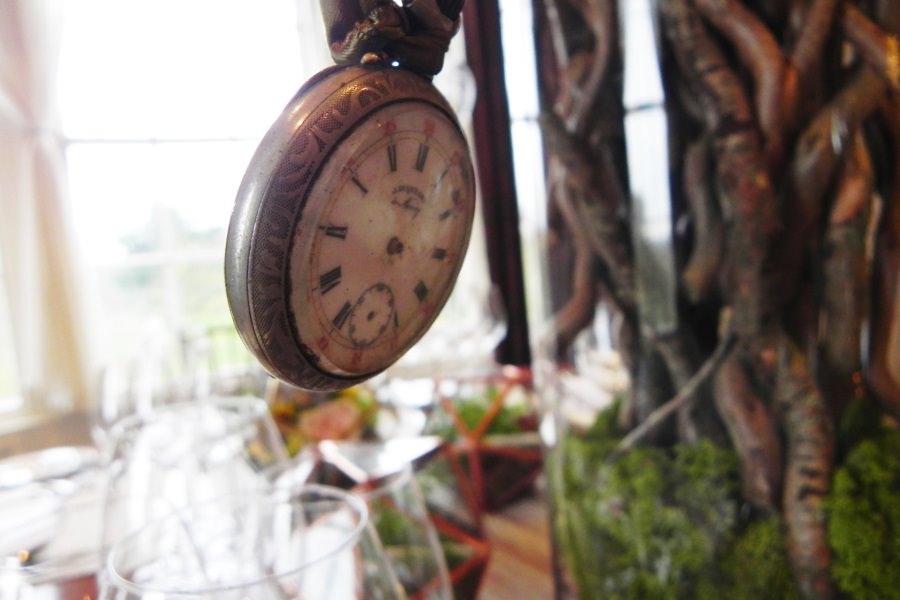 What to avoid:
Nothing really – if it matches the story of your day, go for it!
These Dine venues would be perfect for your fantasy maximalist theme:
How long is a piece of string?! Many Dine venues can be adapted to a range of more unusual themes. However, if you're going for a bit of fantasy literature, often period properties can lend an air of history to proceedings. Our favourites are:
5. Vintage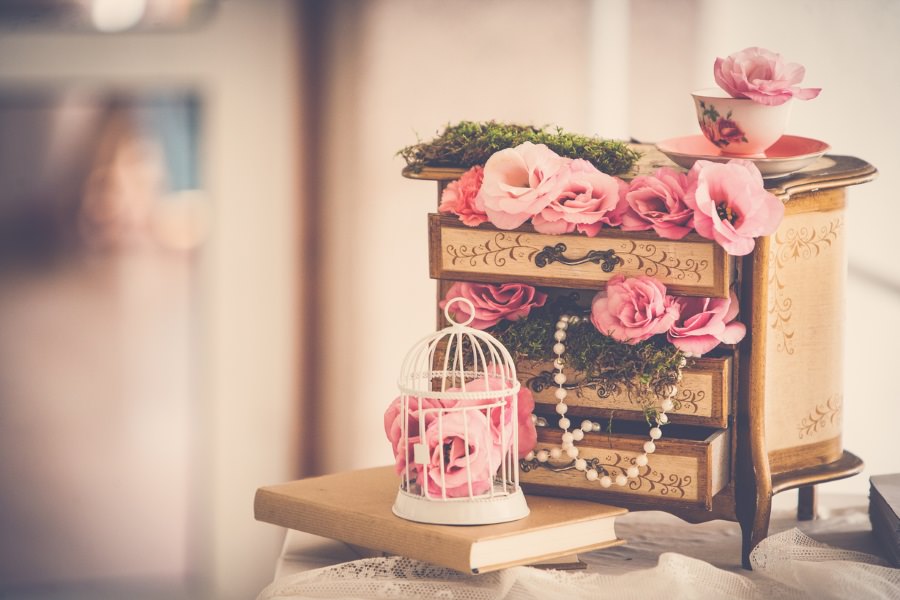 Common elements can be:
Old-fashioned material like lace and pearls
Lots of roses and hydrangeas or other large blooms
Mismatched vases, crockery and glassware
Vintage is an enduring wedding theme and it's only getting stronger for 2016/17. Thanks to the internet, accurate references and authentic memorabilia are more accessible than ever to couples planning a vintage wedding.
Whether you live the vintage life day-to-day or you're just dipping into the archives for your special occasion, vintage is a very broad theme from which to add a touch of heritage to your celebrations.
Choose anything from a twee cute vibe with bunting and teacups, or delve headlong into the glamour of bygone periods by zooming in on a specific period such as the twenties or sixties.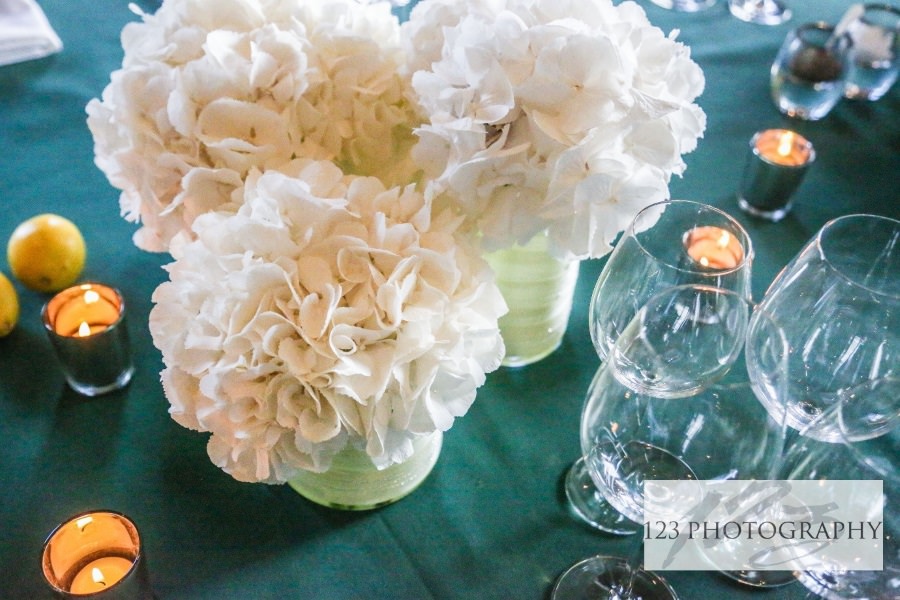 Where to buy:
Use event stylists for access to great vintage props, and get the right florist (in York or Leeds) to embody your olde worlde feel.
Types of venue that suit this theme:
stately homes
castles
ruins
period properties
Tips to working the vintage theme:
Have a good idea of the era you are interested in
Pay attention to the architecture and decorative features of the venue and try to match them up with the era you want to evoke.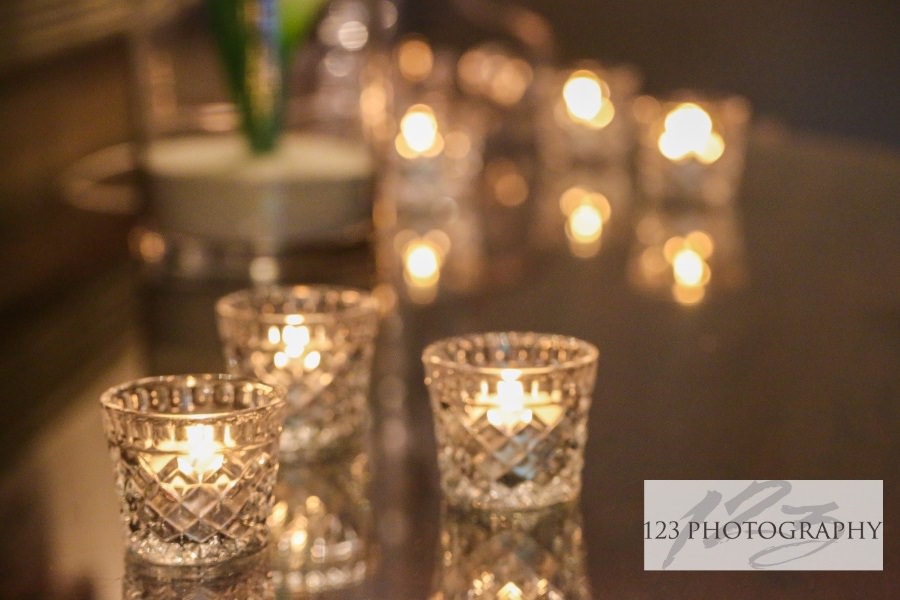 What to avoid:
It's up to you how faithful you want to be to history but, if not done right, it can be jarring to stage a Victorian theme in a post-war building, for example.
That being said, it's fine if you just want to create a general 'olden days' ambience.
For example, many period properties have obviously endured through many eras and may fit themes from later periods – for example, a twenties wedding still sits perfectly well in a Victorian venue.
These Dine venues would be perfect for your vintage theme:
5. Bohemian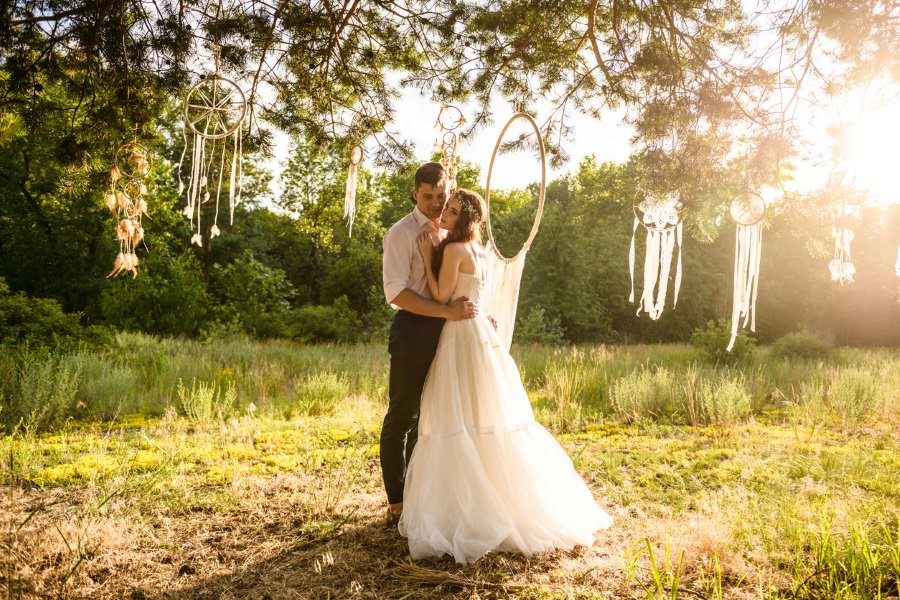 Common elements can be:
Flower crowns
Dreamcatchers and other folky decorations
A focus on the dreamy outdoors
What is a bohemian wedding? It shares many common elements with a rustic/nature theme, but it's often earthier and even more folkloric. There's a soft focus on floaty-light fabrics like muslin and crochet, mismatched décor, natural flower crowns, a little bit of whimsy and a lot of outdoors time – it's a mix of hippy, nomad, and gypsy styles with a good splash of the seventies. A relaxed bohemian theme is the perfect antidote to the relentless speed of modern living.
Where to buy:
Looking carefree isn't as easy as it sounds: source the perfect floaty dress from our lists of dress shops in Leeds and York.
Types of venue that suit this theme:
Tips to working the bohemian theme:
A boho wedding is best in the great outdoors – whether that's in a marquee in your own location, or at a venue with an amazing garden.
It's the element of wild nature that makes it feel so relaxed and a little offbeat, so a venue where you can spend lots of time amidst the greenery (preferably as unkempt as possible) works really well.
What to avoid
Stuffy atmospheres
Cluttered interiors
Dark spaces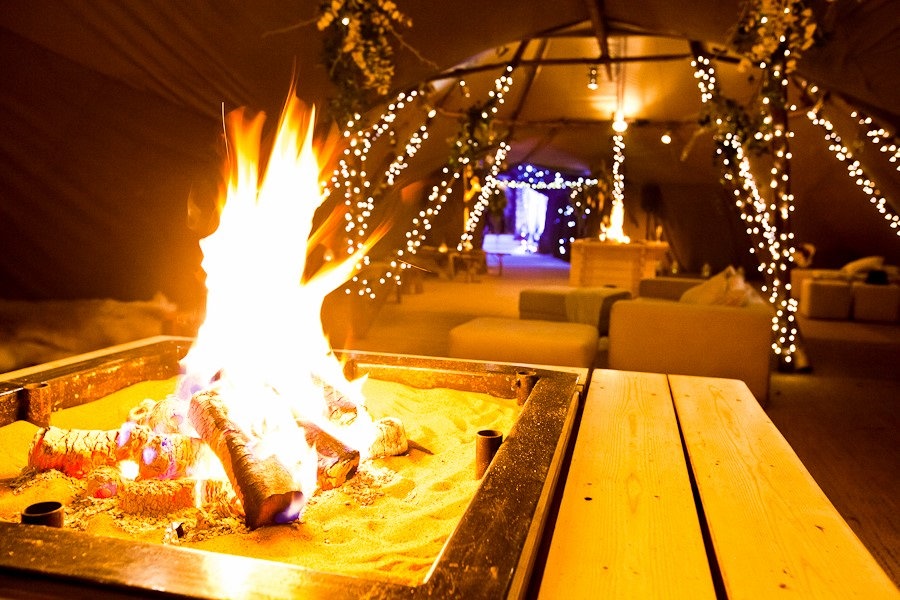 These Dine venues would be perfect for your bohemian theme:
All you have to do now is choose your theme, and Dine's expert event planners can help you select a venue that will maximise its impact! Don't forget to check out our Wedding Planning FAQs, and our regional guides to wedding suppliers in Leeds and York for a head start on planning.
Our expert team can do as much or as little as you like – and we can even source and book suppliers for you who specialise in your preferred aesthetic, too! Simply give us a call on 0345 450 4545 or contact us and we'll get the ball rolling.