Should I get wedding insurance?
After weeks, months and even years spent planning your big day, the last thing you want to think about is something going wrong with your wedding. But, this is exactly why taking out wedding insurance is a sensible option. The Covid pandemic taught us that no matter how meticulous your planning is, sometimes things can happen that are completely out of your control. According to Which, the average wedding costs around £20,000, with many couples saving for years to fund their wedding day. When we're dealing with large sums of money like this, it's always better to exercise caution and make sure you're protected.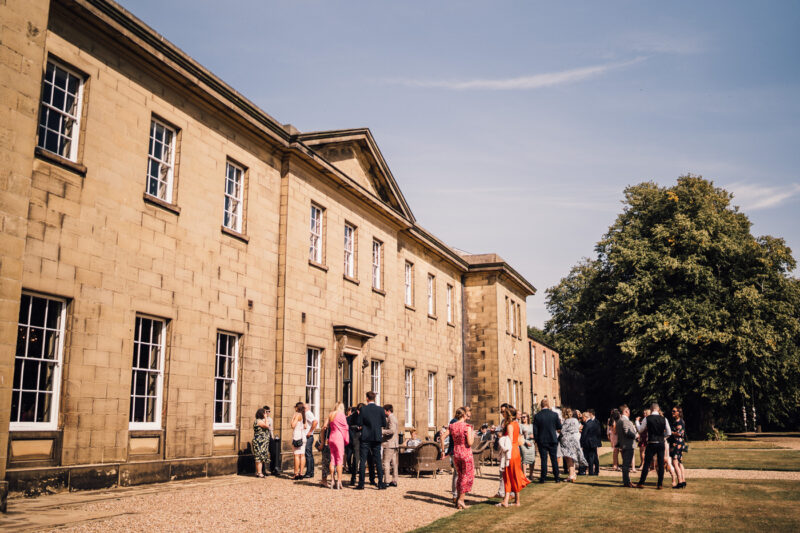 What is wedding insurance and what does it cover?
Wedding insurance is an optional insurance policy that offers peace of mind and protection in case anything goes wrong in the run up to your wedding, or on the day itself.
Wedding insurance covers you for most eventualities, normally including (please check each individual quote – as some may cover different aspects):
Cancellation and expenses:
You'll usually be covered if your wedding needs to be cancelled due to serious illness or death (of you or a close family member), extreme weather conditions or if you're made redundant in the run up to your wedding.
Entertainment, photography, transport, videography, cake and flowers:
If anything goes wrong with your wedding entertainment, photography, wedding transport, videography, cake or flowers – you'll usually be covered for the loss or damage.
Non-refundable deposits:
Deposits are always required when booking a wedding venue, and these are mostly non-refundable. Wedding insurance usually covers non-refundable deposits – should your wedding not go ahead for a legitimate reason (such as those mentioned above).
Personal and public liability:
Many insurers cover you if someone in your wedding party injures themselves at your wedding, and for the costs that come with defending the wedding organiser, against claims of injury or death from a member of the public.
Wedding dresses and suits:
If your wedding attire is lost or damaged and cannot be reasonably repaired, wedding dresses and suits that are hired or purchased will be covered by your wedding insurance. Some insurers provide the option to cover wedding outfits for your entire wedding party too.
Wedding gifts:
If your wedding gifts are lost, damaged or stolen (for a specific period of time before and after the wedding), you'll be covered. Please keep in mind that gifts of money or vouchers are normally not covered.
Wedding rings:
If your wedding rings are lost or damaged (for a set period of time pre and post-wedding), your wedding insurance will cover you for this.
Wedding venue closure:
If your wedding venue is forced to close, wedding insurance will ensure that you can recoup all the costs associated with booking your venue.
Wedding venue damage:
If one of your guests causes damage to the wedding venue, wedding insurance offers an extra layer of protection against this.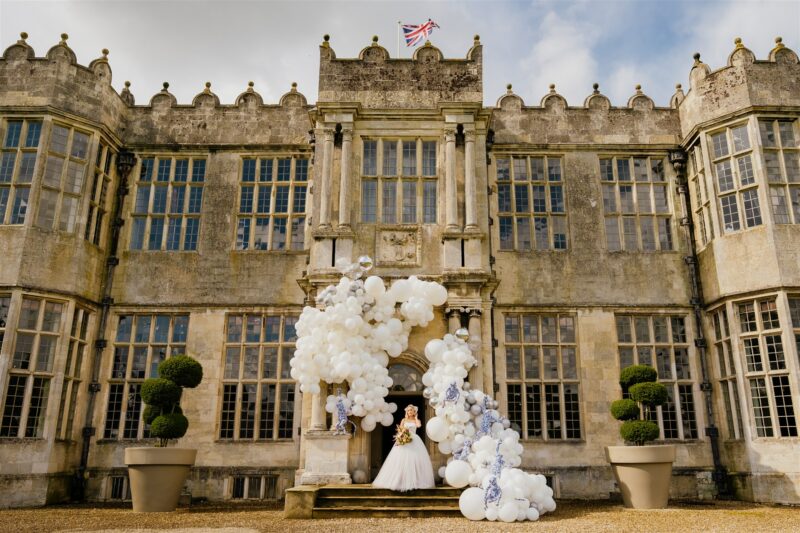 What are the extra cover options available with wedding insurance? 
Most wedding insurance providers optional extras that you can add to your wedding insurance policy to provide even more protection. Although this differs between providers, many wedding insurers allow you to add on options for more niche cover, such as marquee protection and excess waivers.
Do I need to get wedding insurance? 
While you don't need wedding insurance for every venue, some will include a clause in the contract for couples to seek wedding insurance (especially after all the cancellations caused by the Covid pandemic). At Dine, we ask you to confirm you have a wedding insurance policy, and include this in our contracts.
When should you get wedding insurance? 
We recommend that you arrange wedding insurance before you book your venue, but you can also organise this anytime in the run-up to your wedding. 
What's not covered by wedding insurance? 
Wedding insurance won't cover you if you change your mind about getting married and get cold feet, as insurers count this as a factor inside of your control.
If you're travelling abroad for your wedding and it does not go ahead, your travel costs will not be covered. Although wedding insurance does cover costs relating to the wedding itself, overseas travel is not included in this.
Lastly, most wedding insurers cover wedding events that are less than 21 days apart, so if you are holding two separate ceremonies – it's worth checking the fine details to make sure that you're covered for both events.
We aren't recommending any policy in particular, and it's important that you find wedding insurance that's right for you. But, the minute you sign the first contract for a wedding supplier, make sure the next thing you buy is wedding insurance.
If you're looking for further wedding advice and inspiration, sign up for our newsletter to receive wedding planning tips directly to your inbox or reach out to our expert wedding planning and catering team – call 0345 450 4545 or email us at events@dine.co.uk.