Buying a diamond ring is an overwhelming and exciting experience. Whether it's an engagement or wedding ring, the options abound, making it difficult to pick. This is especially true for someone who lacks experience and knowledge in fine jewellery.
If you need help picking the diamond ring that you've always dreamed of, read on and learn from tips from blogger and content creator Sofia Andrews.
The 9-Step Guide to Choosing the Diamond Ring of Your Dreams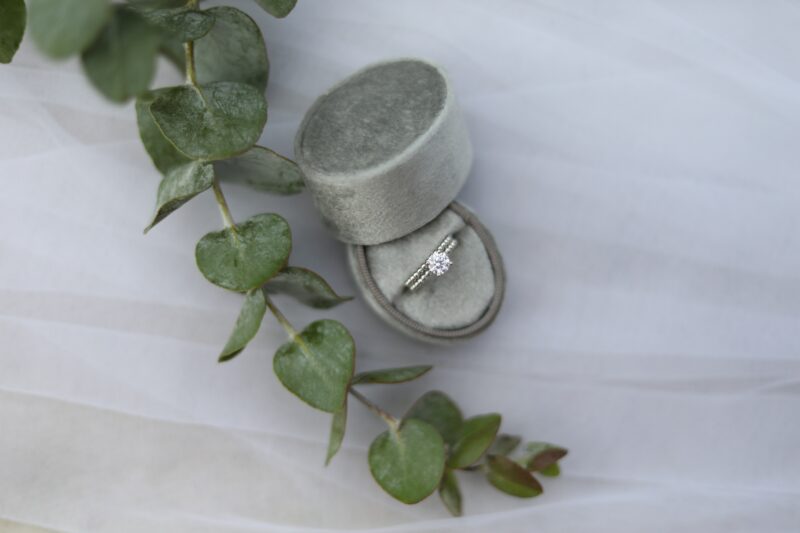 1. Set a Budget
Choosing the perfect engagement ring starts with setting a budget. Whether you want to splurge or be more practical, a plethora of options will confront you. There is no rule of thumb when it comes to how much to spend. Some believe it should be worth one to three months' salary. However, more people are becoming more budget-conscious these days. Consider your current financial capacity and lifestyle as you decide on a realistic budget.
2. Ask Other People
Finding an engagement ring is easier when you have a helping hand. Some modern couples decide to shop together. After all, it's just practical that the person who will be wearing the engagement ring should decide what they want. For those who want to keep it a surprise, however, you can consult others for their opinion, especially family and friends. Don't be scared to ask the jeweller as well for recommendations. Just like anything else related to wedding planning, it's a good to seek the opinion of others.
3. Consider the Style
The style or setting of a diamond ring will have an impact on its overall appeal. If you want something classic, go for a traditional solitaire. It has a single stone on a band. A cluster, meanwhile, has several stones, perfect for those with larger fingers. On the other hand, the halo has a large centre stone surrounded by smaller stones. Pavé is also a great option, as it's embedded with tiny stones to catch more light.
4. Choose a Shape
Diamonds come in all shapes and sizes. One of the most important considerations is the size of the finger, which will dictate the shape that will look best. For someone with long fingers, round and princess-cut diamonds are good choices. Smaller shapes will be underwhelming. Meanwhile, those with small and thin fingers will benefit from the simplicity of cushion and round cuts. Bigger shapes are not ideal, as they can be overwhelming and uncomfortable.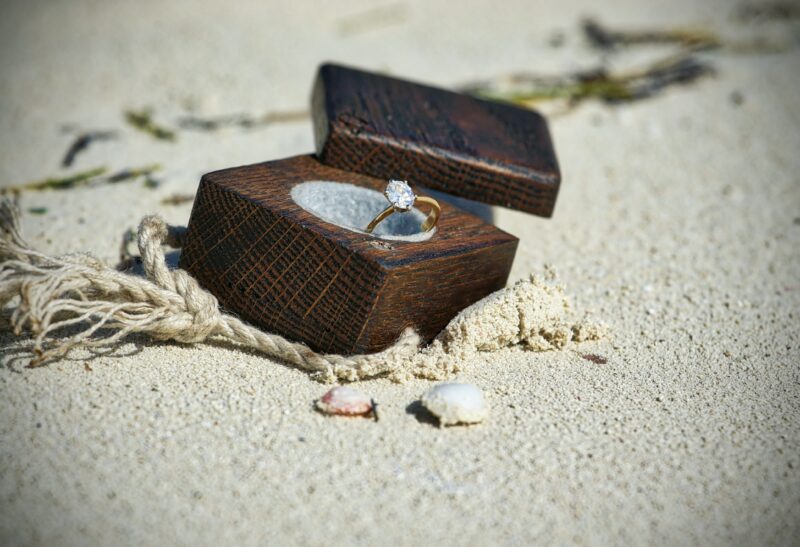 5. Pick a Metal
Choose the right metal that will complement the diamond in the ring, making it more stunning. If you're looking for something classic, it's hard to go wrong with gold. Whether white, gold, or yellow, choose one with metal alloys, which will strengthen the band. Alternatively, titanium and platinum are an option for those who prefer luxury.
6. Choose the Diamond
This is perhaps the most important step in picking the diamond ring of your dreams. Being the centrepiece, it's what will draw the eye. Consider the 4Cs of diamonds – carat, cut, colour and clarity. Understand what they mean and how they relate to appearance and value. Go beyond natural mined diamonds. For those on a budget, lab-grown diamonds can be excellent alternatives.
7. Look for Sellers
Some people prefer buying from a physical store where they can see the actual ring before purchasing. However, if you're looking for a more convenient alternative, you might want to shop online. When looking for the best place to buy engagement ring online, don't forget to read reviews about the seller and learn from the real-life experiences of other people.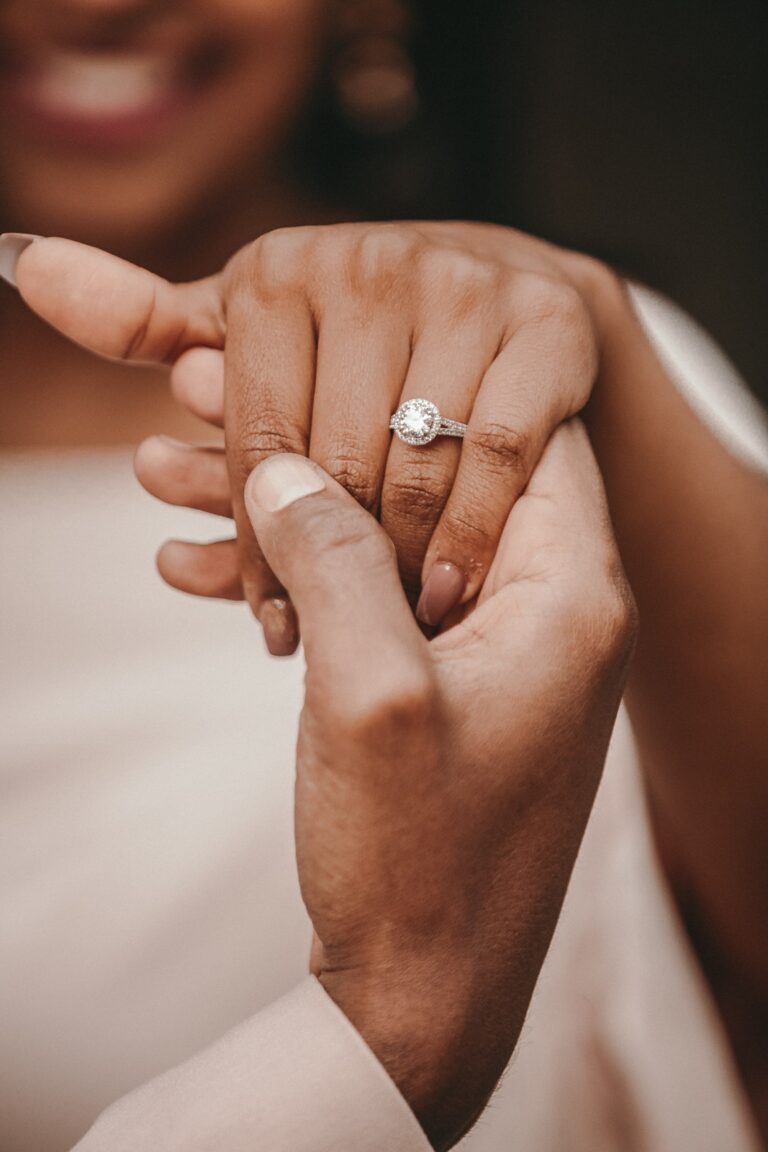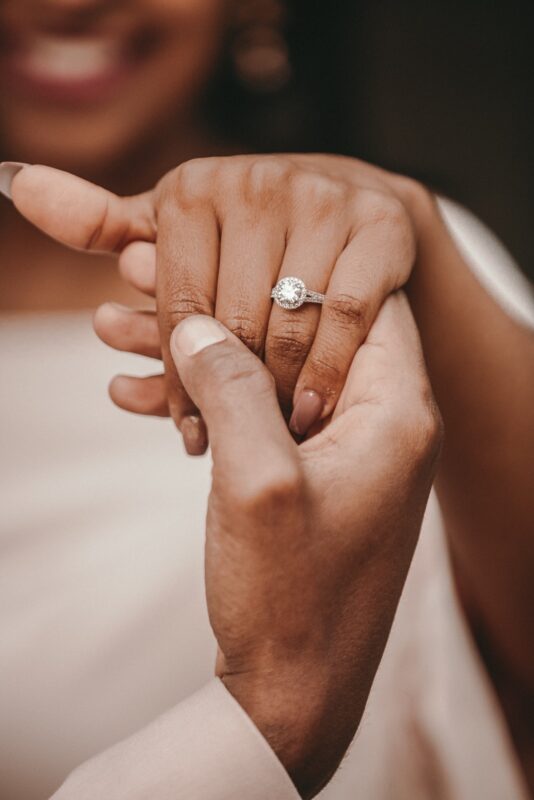 8. Compare Your Choices
Don't immediately settle with the first ring that you see. It's good to have choices. Look for three to five sellers or rings. Evaluate each of them based on certain criteria. For instance, as you narrow down the rings, consider what style best fits your beloved, or the material they will love. Also, compare based on prices, especially if you're working on a tight budget.
9. Check the Certificate
Diamond rings will come with a certification. It's not only proof of its authenticity, but this can also give you an idea of the different properties of the diamond, including its carat. It also serves as a grading report, which is a valuable tool in evaluating the ring.