How to choose the perfect engagement ring
You've found your one true love, so now it's time to find the perfect engagement ring to pop that all-important question! But where to begin? With an abundance of options available, from size to colour, metal to style, it can feel like a daunting task seeking out that perfect ring, the one that your future beloved will instantly fall in love with.
In this guide, we'll share everything you need to consider before making such a life-changing purchase, to help you make the best possible choice, so you can focus on how you're going to propose!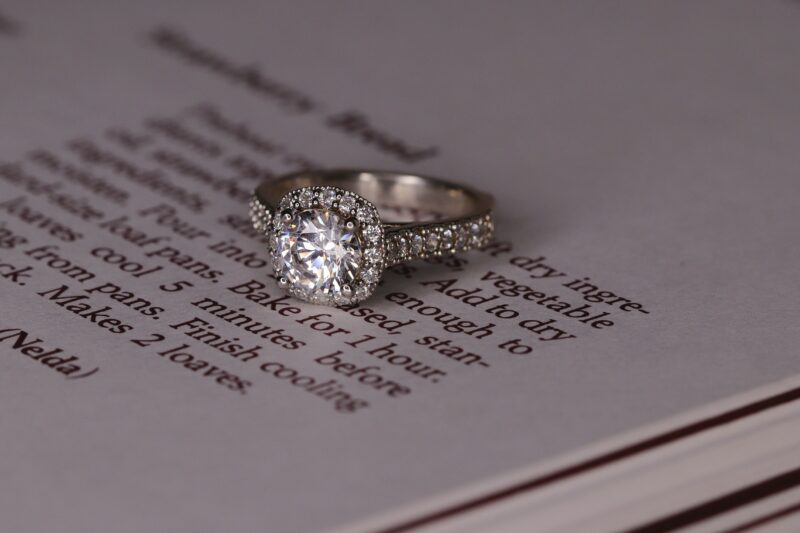 Engagement ring buying guide: everything you need to know
How much should you spend on an engagement ring?
First things first, you need to decide what budget you're working with before jumping into any style or size choices.
Of course there is no set-in-stone amount that you have to spend, but most people have heard of the one or two month's salary rule. An idea that has stuck since diamond manufacturer, De Beers, created a clever ad campaign suggesting as such in the 1930's.
Marketing or not, it seems that the standards have been firmly set, meaning your other half will likely expect something of a decent value from their shiny new ring.
The good news however, especially for those who prefer to be more budget conscious, is that in a 2016 survey, it was found that the average cost of an engagement ring was £573 – lower than the average one month salary.
Ultimately though, you should only pay for what you can afford and your lifestyle at the time. There are plenty of beautiful rings that won't see your bank balance plummet by thousands, so don't put too much pressure on yourself to spend big if you really shouldn't – it's about the love after all.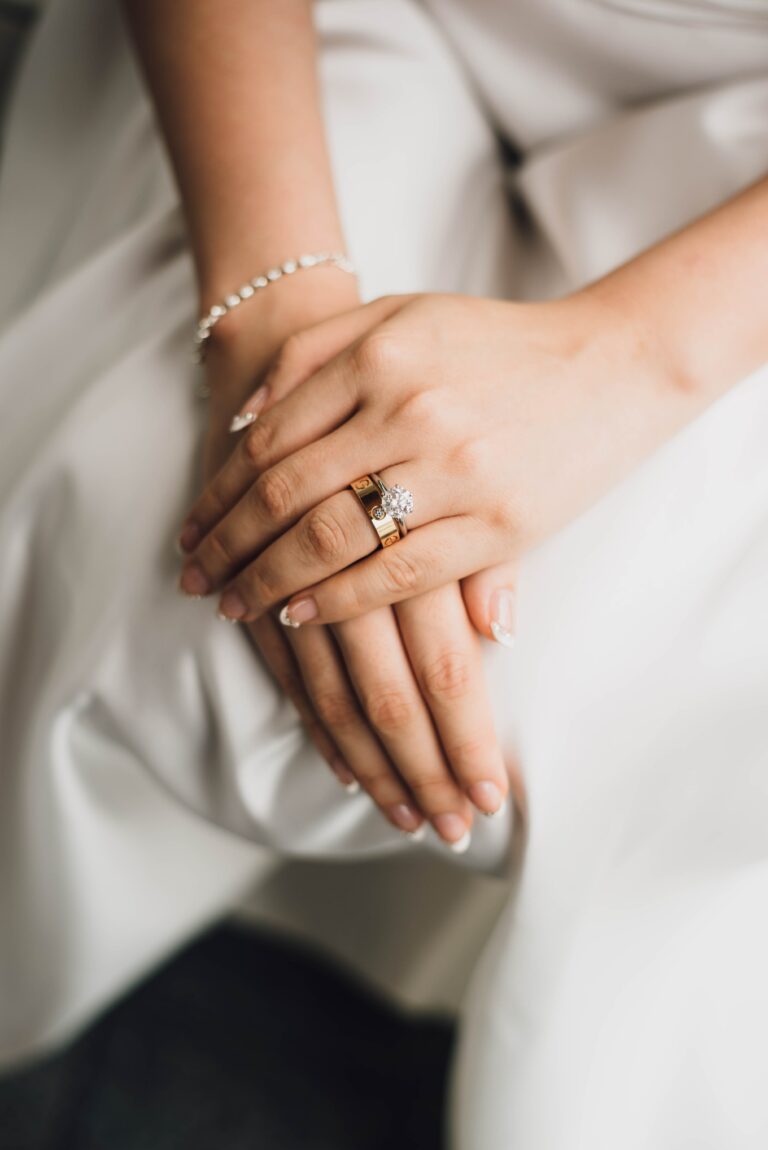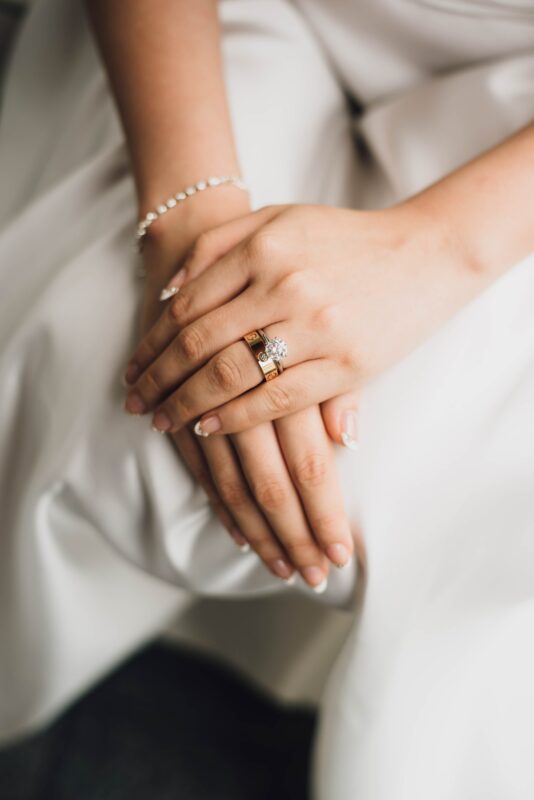 Where should I buy my engagement ring from?
Go certified
Since this is likely going to be one of the more expensive jewellery purchases of your life, you want to ensure every penny is worth it.
This means buying from a legitimate brand who can prove it is a certified diamond jeweller. Even then, buying real diamonds doesn't always equate to receiving great service, so make sure you research the brand, using online reviews to find out how others have found them.
Consider online
Whilst buying online has its drawbacks, such as not having the option to speak directly to an instore advisor or being able to hold the jewellery up close before purchasing, online can often be a more cost effective solution. You'll get access to a larger selection of diamonds and often access to a greater selection of deals.
Just be sure to watch the full 360 video of any potential purchases, to look out for any imperfections either within the stone or along the edges.
Go private for a custom piece
If you'd prefer something more unique, then consider working with a private (but certified) jeweller to design something custom made for you. After all, who wouldn't love showing off their brand new ring and explaining it's a one of a kind piece!
Go ethical
With ethical and sustainable shopping becoming more popular, many jewellers now offer ethical collections or claim to be fully ethical so you can feel even better about your purchase.
This means they opt to use sustainable and ethical practises, including fair pay for workers and sustainable innovation methods. If this is something that's important to you, ask your jeweller about their ethical policies to learn more.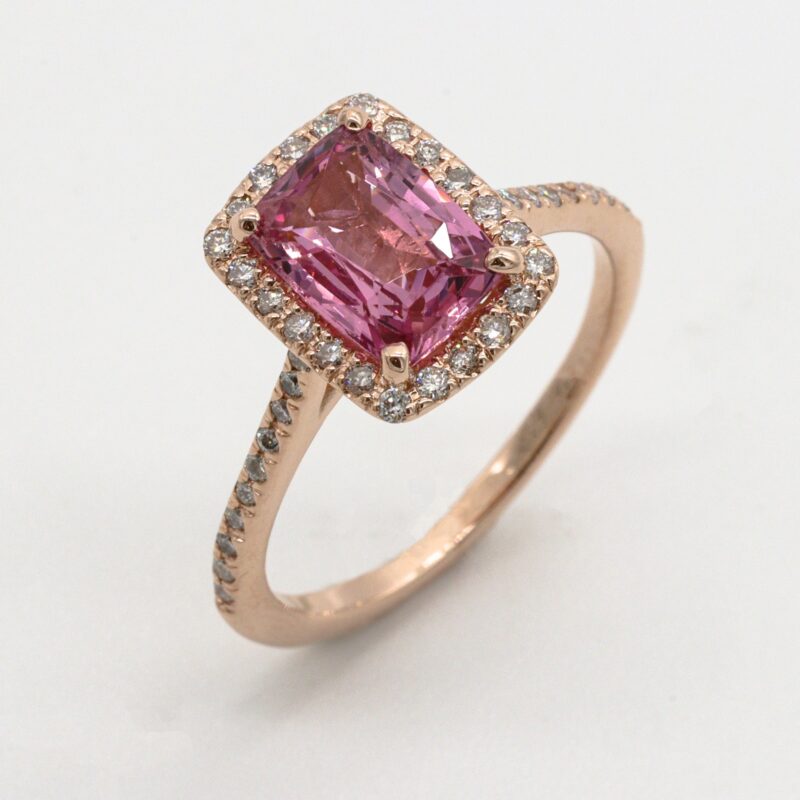 What style of engagement ring should I choose?
Reflect the style of the wearer
Before choosing the engagement ring style, consider what style the wearer has. If they're really into their bling, they may want a more in-your-face, multiple diamonds style ring. Or, if they tend to opt for a more understated style, then more subtle pieces may be best. Look at their wardrobe and existing jewellery pieces to get an idea of their taste.
Find the perfect shape
Now armed with your knowledge of their preferred style, this should help you narrow down which shape to go for. The most popular shapes include:
Cushion: Also referred to as the pillow-cut diamond, this vintage style shape was first introduced in the 1800s. Its shape is square or rectangular with soft rounded corners.
Round: With its 56 facets reflecting light, the super-sparkling round cut is one of the most popular choices for engagement rings.
Princess: A more contemporary style, the Princess' pointed corners and pyramidal shape can make the stone look larger than it is – which is always a bonus!
Oval – This elegant style is perfect for creating the appearance of longer, leaner fingers.
Pear – Another flattering shape which creates a longer finger appearance, the Pear style combines the round and marquise cut, and is perfectly suited to thin bands.
Emerald – This art deco inspired cut boasts large facets which help to showcase the stone's excellent clarity.
Get a second opinion
Remember you don't have to do this alone! Enlist the help of some close friends or family (as long as you can trust them to keep it a secret) to give you a second opinion on any styles you're considering.
What carat diamond should I choose?
The price you'll pay for your diamond is very dependent on the carat size (i.e. the diamond's weight). Whilst there are an abundance of options available, it may help to know that the average engagement ring contains around one carat – so anything above that is surely a bonus!
What colour engagement ring should I pick?
It used to be the case that colourless diamonds were seen as the most fashionable and sought after, especially since the less colour, the more expensive it is. However in recent years, colours such as pink, green and even chocolate have become more popular amongst brides to be – giving you more options to choose from.
The safest bet is likely to be colourless, since this is what most people expect when they think of an engagement ring, however if you know that their favourite colour is green or pink then you may want to consider this unique option instead such as sapphire engagement rings.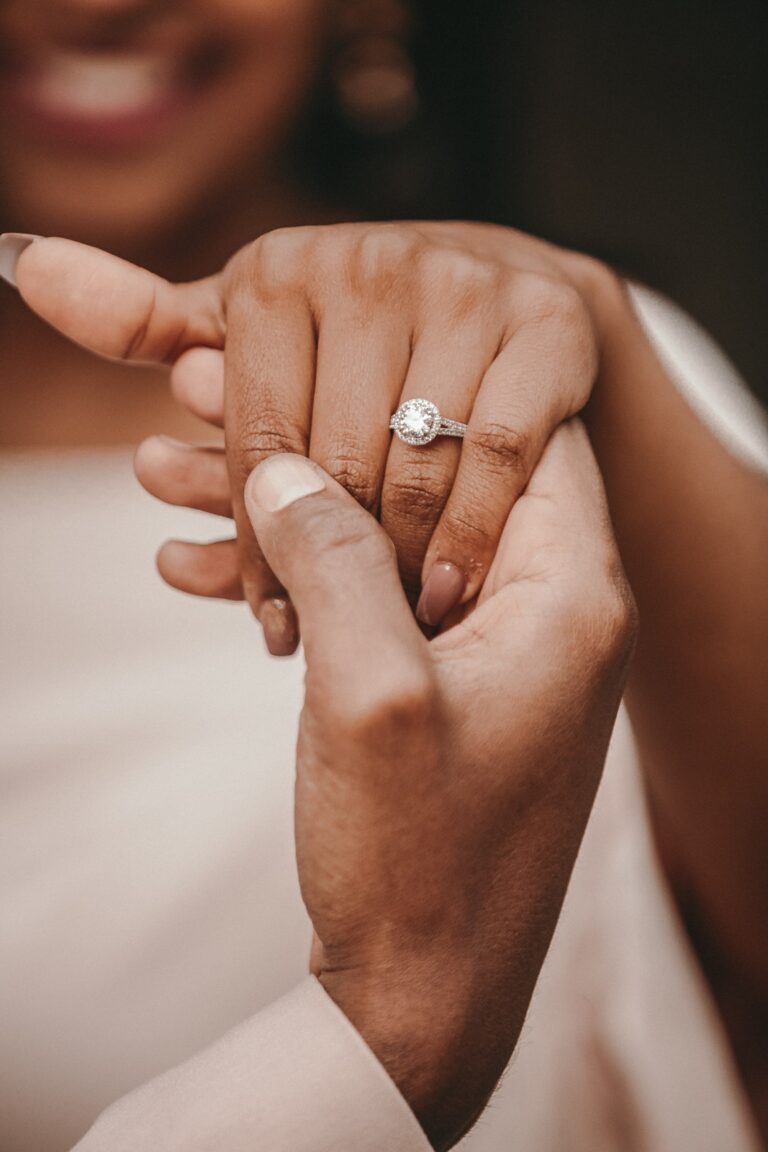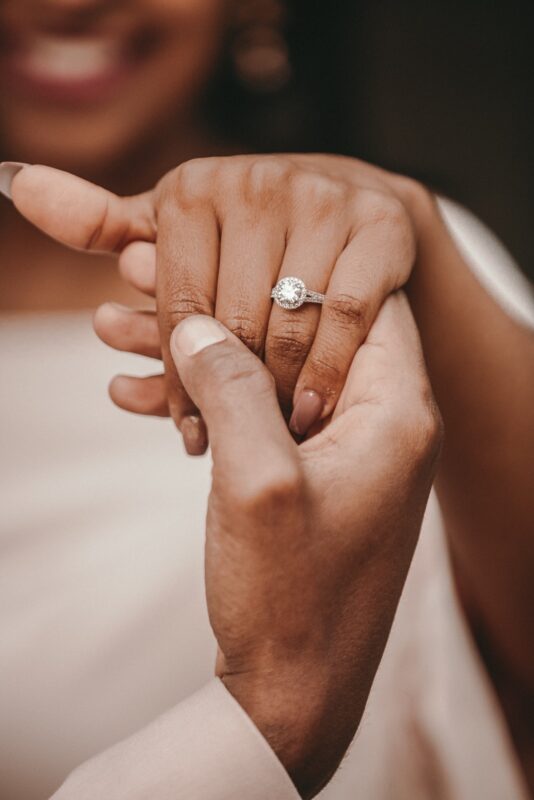 What can I do if they don't like the ring?
Your love will last forever, but the ring doesn't have to.
It's not uncommon for couples to exchange a ring following the initial excitement of the proposal. Jewellery is a very personal preference so don't take it to heart if you haven't picked out quite what they were looking for. Just make sure wherever you buy your ring from has a good exchange policy, so you're covered if they says yes to marriage, but no to the ring!