With so many things to think about when planning a wedding, it's easy to feel a bit overwhelmed! So we've created a wedding planning checklist for you to tick off as you go along, and feel totally in control!
We've based this on the typical 18 months of wedding planning, but if your engagement is going to be different you can adjust the timings up or down as needed.
The Ultimate Wedding Planning Checklist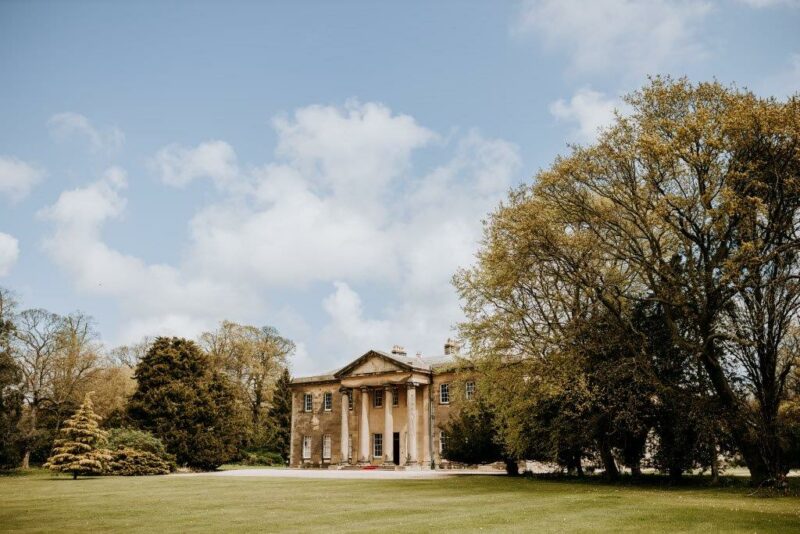 18 months to go
With 18 months (or more) before your big day, you need to get the basics in place. This means:
Decide on your guest list
You need to know rough numbers of guests before you can work out what your budget is going to be and decide on your venue. Don't worry, it doesn't have to be fixed in stone; just a rough idea of how many guests you'd like to invite.
Work out your budget
Once you've got a rough idea of numbers, you need to work out the finances. Start with how much you have in savings, and how much you think you can save each month to put towards the wedding. Add anything you think friends and family will contribute, and you have your wedding budget!
Book your venue
Most venues will book 18 months or more in advance, so get this one crossed off as soon as possible! You will usually have to pay a deposit to secure the date, and then the rest of the cost is split into a number of payments.
Book your registrar or church
Many registrars will be busy during key dates, so make sure your registrar or church is free on the date you are looking for. Some registrars won't allow you to book more than a year in advance, in which case you'll need to make a note to call and book as soon as they allow. It's also worth checking what requirements there may be from the church- e.g. attendance at church in the run-up to the wedding, as each parish is different.
Buy wedding insurance
With so much at stake, wedding insurance is a must. Many suppliers will require it in their terms and conditions, but even if they don't it's still a good idea. Wedding insurance will usually cover you if one of your suppliers lets you down, you lose the rings, a close family member falls ill, or many other potential pitfalls.
12+ Months to Go:
Book your suppliers
Many wedding suppliers will be booked up well in advance, so as soon as you have your venue booked and wedding insurance in place, get the following suppliers booked:
Photographer and Videographer
Popular photographers are very busy and will usually only do one wedding a day. Some also limit the number of weddings per week. Your wedding photographer will represent a good chunk of your budget too so get this one ticked off as soon as you can. Your wedding photos will be how you remember the wedding day, so make sure you take your time to choose well.
Caterers
If your venue doesn't offer catering you will need to book your caterers separately. Think about what sort of food you'd like to offer your guests- whether it's a traditional wedding breakfast or something less formal like a wedding barbecue or street food style dishes. You don't need to choose the exact food you will have at this stage, but good caterers are in high demand especially in the summer months, so it pays to have this one confirmed as soon as you can.
Marquee
If you're having an outdoor wedding or garden wedding, such as we offer at Walled Garden Helperby, you will need a marquee, tepee or other structure for your wedding reception. You'll need to allow time for suppliers to do a site visit so they can assess what kind of structure you need and what size. We can recommend suppliers to you- and check out our blog on the pros and cons of wedding marquees!
Musicians
Music really helps bring the party to life, whether you want a live band or a DJ. Don't forget music for the ceremony and during the drinks reception- you may want a harpist or string quartet, or perhaps choose some recorded music on a sound system. Whatever you opt for, now is the time to tick this one off your wedding planner.
Florist
Your wedding florals can be low-key buttonholes or enormous flower arches, or anything in between, but whatever you are planning it's best to do your research early and get the date pencilled in with the florist of your choice. Take a look at Instagram and Pinterest to get an idea of what you like. You don't need to have any firm ideas at this stage, and you can always add elements later.
Once your suppliers are booked in, it's on to the fun stuff!
Choose your theme
This is a fancy way of saying get some ideas of what you would like your wedding to look like! Create a mood board and browse Pinterest to get some ideas. It's helpful to have a think about colours at this stage, as this will feed in to wedding outfits and flowers further down the line
Choose your wedding party
If you are going to have wedding attendants- bridesmaids and groomsmen or ushers- now's the time to decide who you would like to ask.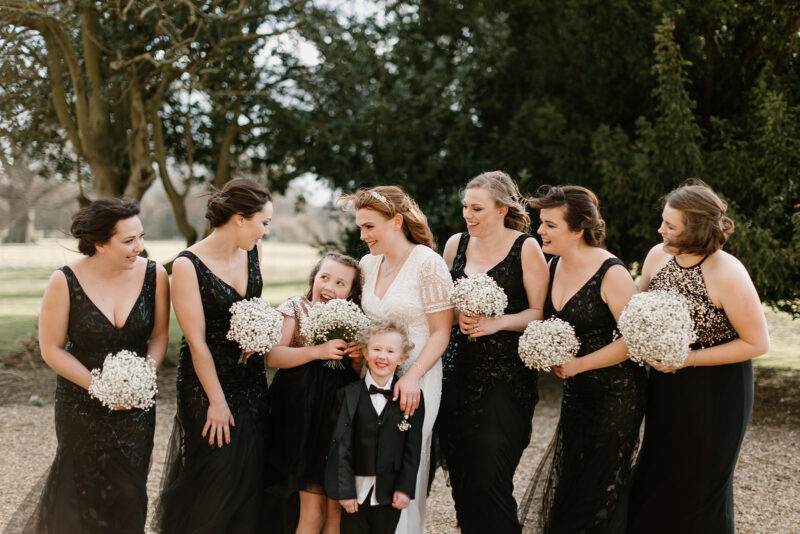 12 Months to Go:
Meet the registrar
You need to book and register you 'intention to marry' somewhere between 3 and 12 months before the wedding, but it's best to get this one ticked off as soon as you can. You have up until 6 weeks before the ceremony to confirm the details, so don't worry about writing your vows just yet!
Send out the save the date cards
The best time to send out the save dates is between 6 months and 12 months before the wedding date. If you're getting married during peak wedding season- Spring and Summer- make sure you err on the side of caution and send them out earlier rather than later.
These invitations should only go to those people who you expect to invite to the whole day. Don't commit a wedding faux pas by sending them to people who will get an evening invite only, or even not make it on to the guest list at all!
Go dress shopping
If you are going to opt for a wedding dress, this is around the time you should start going wedding dress shopping! Many shops need you to book an appointment, and there may be limits on how many people you can take with you too.
Make sure you wear some nude-coloured, seamless underwear- you don't want to be distracted by those Hello Kitty undies you threw on at the last minute.
Start thinking about bridesmaids dresses
If you are having bridesmaids, it's best to start looking for bridesmaid dresses early. Just getting something that will suit everyone and which everyone can agree on can take time!
Book your cake maker
Whilst cake makers can usually work on more than one wedding per day, the best ones will still be booked up months in advance, so get this one ticked off now. You don't have to have final details, if you have a rough idea of what style you like and approximate size, the rest can be sorted out nearer the time.
Create a gift list
If you're having a gift list, you need to get this arranged before you send out your invitations. There are a lot of different shops which can organise a gift list, check out some of our favourites here.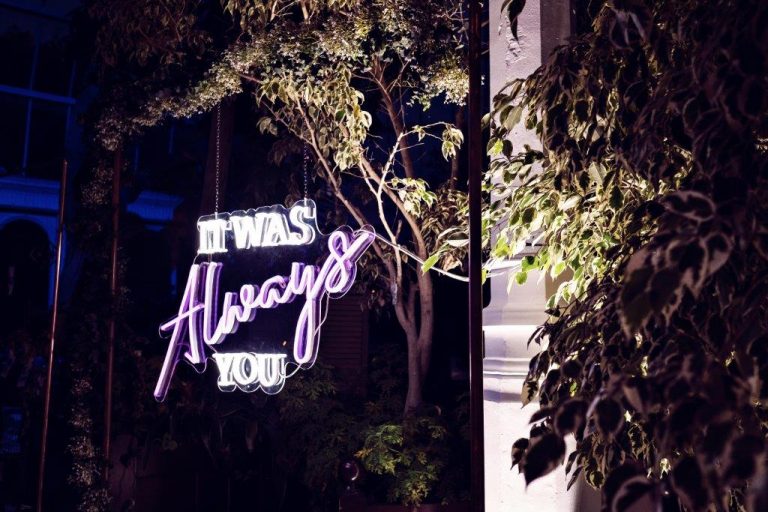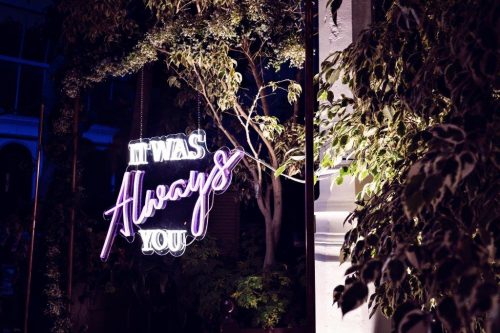 8 months to go:
Book transport
If you are having your wedding ceremony and reception in different places, you'll need transport between the two, both for you and (potentially) your guests. This could be vintage car, horse and carriage, helicopter… a vintage coach for your guests is a lovely touch.
Decide on the ceremony
If you're having a registrar, you'll need to start thinking about the ceremony details. That's who you are going to invite to be in the wedding party- bridesmaids, ushers, flower girls and page boys- down to what readings do you want, what music will you have, even the vows! You'll also need to let them know who is going to give you away, if anyone, and who your photographer is.
If you're having a celebrant, you'll have much more flexibility over what can be included in the marriage ceremony, but (in England and Wales at least) you'll need to arrange a separate legal ceremony. This can be at a different time and date if that works better for you.
Think about styling
Many wedding couples will work with a stylist to add extra wow to their wedding venue. If you're choosing this option, meet your chosen stylist now and discuss your ideas. If you're going to go down the DIY route, you'll need to start putting together a list of things you'll need and start ordering them. You might want to think about table centrepieces, chair sashes, wedding signs, and lighting.
Look for accommodation
If your venue doesn't have accommodation on site, or if the accommodation won't hold all your guests, take a look online and find out the names of nearby hotels. You may even be able to negotiate a discount for your guests if there are a lot of you. Think also about how guests will get there- will you need to arrange taxis or a coach?
Create a wedding website
Wedding websites are a great way of keeping all the information your guests need in one place. It means they are less likely to be asking questions in the run up to the day itself too! There are lots of different providers to choose from; whichever one you choose, get everything set up now as you'll need the details for the wedding invitations.
Order the invitations
You will need to allow time for your invitations to be printed, so get these ordered around now. You'll also need to think about order of service cards, place cards, table plan and menus, so it's worth asking your designer if they can do all of these in the same style.
Book your honeymoon
For many couples the honeymoon is the dream holiday they've always wanted, so it's a good idea to take the time to really plan it carefully. Make sure you have any inoculations you require and check whether your passport will need renewing. If you do need to renew, it's worth bearing in mind that the name on your booking has to match the name in your passport- so if you are going to change your name on marriage, book your holiday under your new name!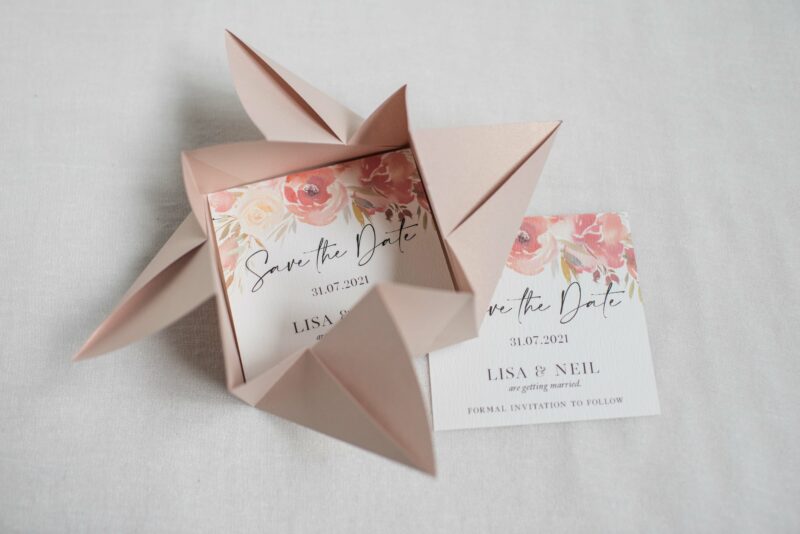 6 months to go:
Send out your wedding invitations
Time to send out those invitations! Make sure the guests will have all the information they will need- date, time, dress code, accommodation, wedding list- either in the invitation itself or with a link to the wedding website. You will need to have a firm date for RSVPs and ask for dietary requirements at the same time. This makes it easier to collate all your responses.
Buy your wedding rings
Time to buy the rings you'll exchange on your wedding day! Make sure that whatever you chooses fits with your engagement ring- both literally and stylistically!
Buy your accessories
You should now have ordered your wedding outfits (unless you are renting) so you can go ahead and start getting any shoes, underwear hair accessories, ties and cufflinks and so on. Make sure you wear your shoes in before the big day. You'll also need to take them with you when you have the dress fitted, to check the length.
Book hair and makeup
If you're having hair and makeup done professionally on the day, you need to book your makeup artist and hairstylist now. Make sure you plan in trial days so that your stylist knows what you want before the big day.
If you're not having hair and makeup done, it's probably worth making sure you have a haircut just before the wedding, and consider a facial and manicure too, so you'll look your best on the big day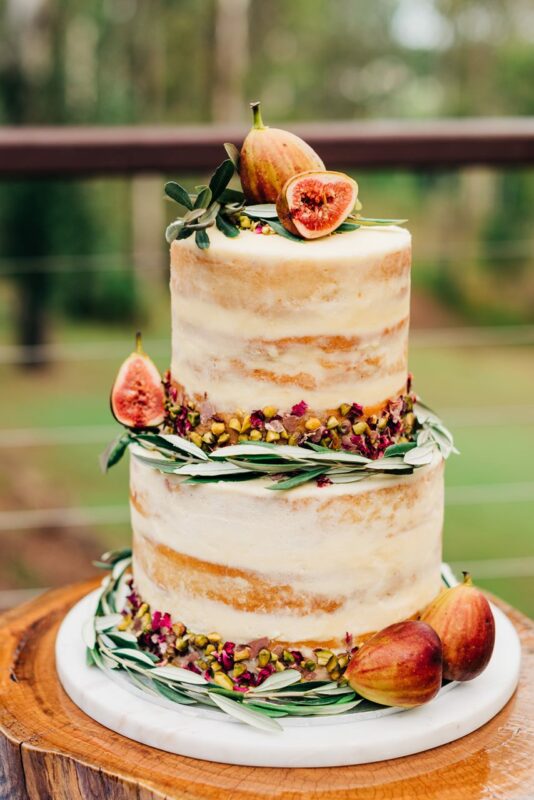 4 months to go
Rent suits
If you're hiring suits for the groom or wedding party, now's the time to try on and get them reserved. You may need to buy ties, cummerbunds or waistcoats so factor that in too.
Order the cake
Finalise your cake design and confirm whether the cake maker will deliver it to your venue or whether you will need to collect it.
Have a menu tasting
If you're having a menu tasting, this is usually around the time it will take place (although there may be restrictions- check well in advance!). At Dine we'll present you with your choices on the china you have chosen for your wedding day, so you'll really get a feel for how things will look and taste on the day.
Have your wedding planning meeting
You'll be invited to meet your Event Manager now to go over the timings for your wedding day. This will cover getting ready, timings for your drinks reception, the meals and speeches… everything!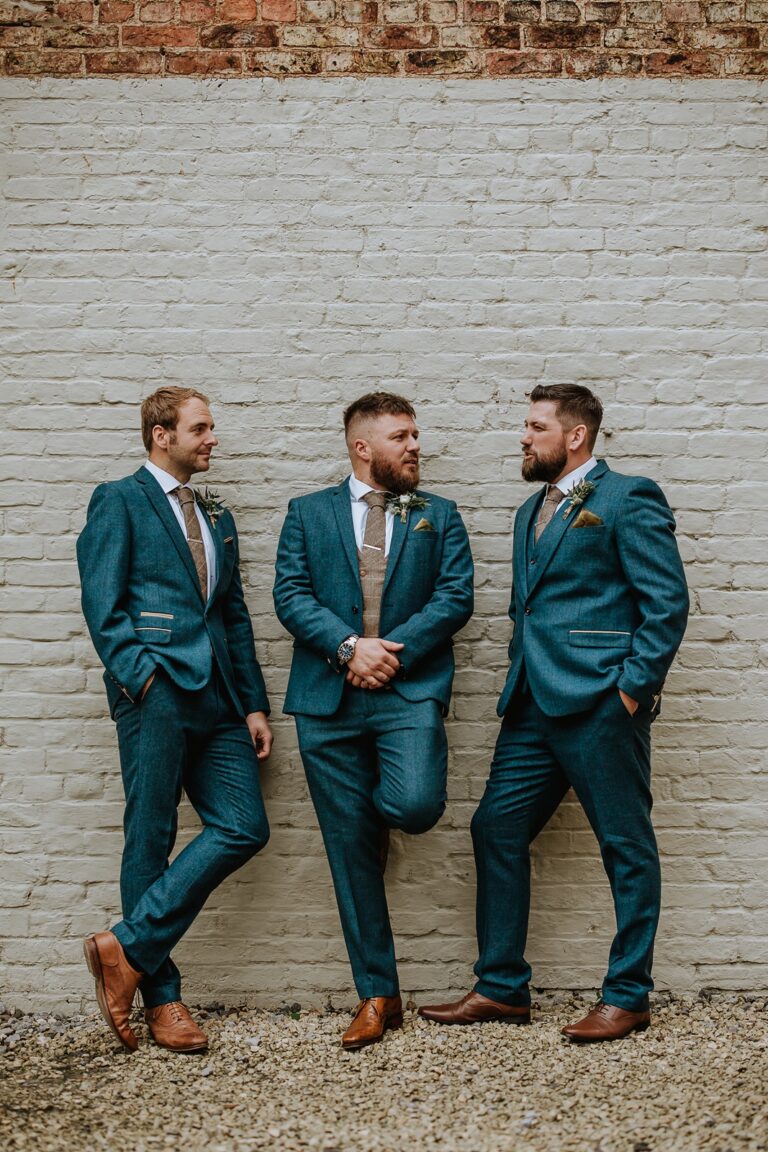 2 months to go- getting close!
Chase RSVPs
Any guests who haven't RSVPd will need chasing now- you will need to give final numbers to your caterer and allow time for table plans and place cards, so don't leave this until the last minute.
First fitting of your wedding outfit
This is the fitting for major alterations- so check the length, sleeves and straps and so on (remember to bring your wedding shoes with you so the length can be measured!)  There will be a final fitting nearer the date for the last minute tweaks.
Host your hen or stag do
This is a great time to hold your pre-wedding party, whether that's separate parties for both of you or a joint bash!
Buy your wedding party gifts
If you are going to give gifts to your bridesmaids/ grooms, think about what would be appropriate and on budget. Something you can give out on the morning of the wedding goes down well- jewellery or cuff links, for example. If you're planning a surprise for your future spouse, plan it in now!
Order your menu cards
Now you've had your menu tasting and chased your guest RSVPs, you can go ahead and order your menu cards and place names. You'll want to order a programme or order of service for the ceremony too.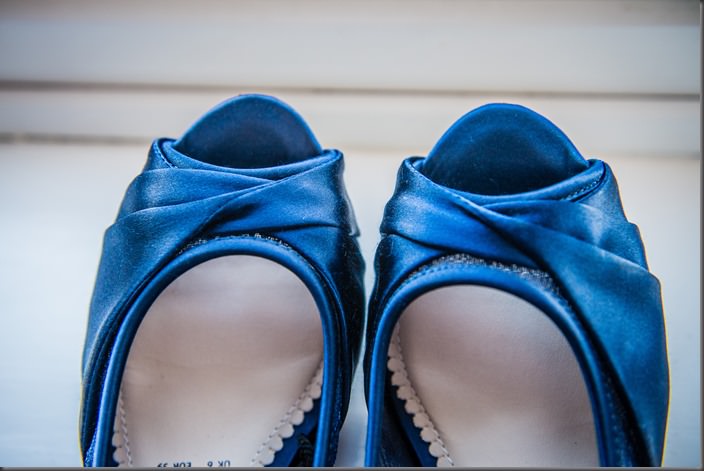 1 month to go- nearly there!
Pay all your suppliers
You will probably have been paying the larger costs in instalments, but now is the time to make sure everyone is paid in full. You can confirm timings as well- florists and cake makers will need to know when they can arrive to set up.
Sort a wedding playlist
If you're having a first dance you'll need to let your DJ or band know which song you've chosen. It's worth making sure the DJ has the correct version- if they start playing the extended 10 minute version it can make the first dance painfully long!
Sort out your wedding playlist at the same time- which songs do you love, which ones will get people on the dancefloor?
Break in your shoes
If you haven't already, start breaking in your shoes by wearing them around the house- you might look a bit odd but you want your shoes to be comfortable on the day itself.
Sort out any grooming appointments
You may want to up your grooming routine in the run up to your wedding, to make sure you look your best on the day. If you're trying out a new treatment, make sure it happens well before the wedding- it's not unusual to have a reaction to a new cream or spray tan for example!
Final fitting
Have your final fitting for your dress or wedding outfit a few weeks before the wedding. You need to leave it close enough that your body isn't likely to change too much before the big day, whilst leaving long enough for your dressmaker or tailor to make any alterations.
Meet your photographer
It's a good idea to meet with your photographer before the day itself to go over any photographs you particularly want- group shots for example. Make sure they have the timings for your day too. Photography quite often overruns if the photographer hasn't been told of timings.
Do the seating plan
The seating plan should be left until now- you need to leave it as late as possible in case a guest cancels. You will need to confirm guest numbers, with dietary requirements with your caterer- so once you've arranged your seating plan send a copy to them with a note of where the special diets are.
1 week to go- the final countdown!
With 1 week to go there should just be a few last minute jobs on your list:
Buy any last-minute gifts
Collect your wedding dress or outfit
Collect the suits if you are hiring them
Pack for the honeymoon if you are leaving straight away
Try and relax!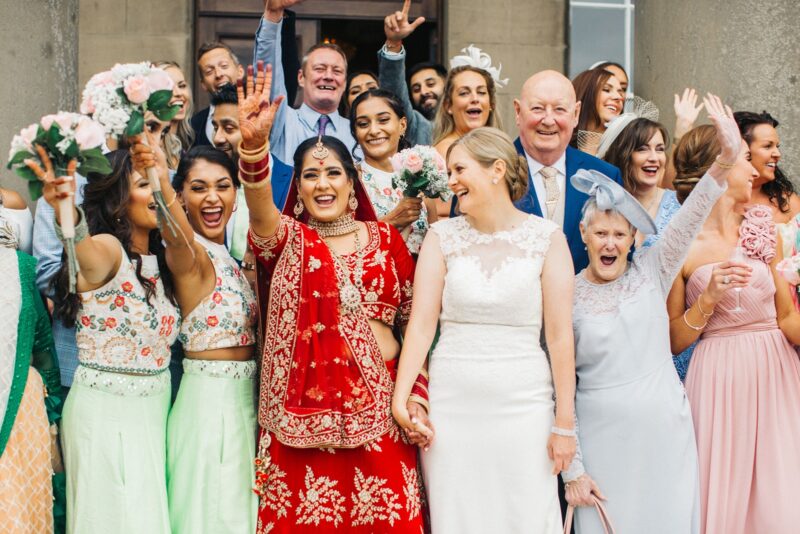 The wedding day
Congratulations- enjoy your day after all your hard work!