The moment you announce you're getting married and the congratulations comments start to flood your picture-perfect Instagram engagement snap, people will begin to ask: have you set a date yet? 
It's the go-to next question and something you'll likely have thought of soon after the proposal too.
When you're at the very start of your wedding planning process, it can feel overwhelming thinking about everything there is to organise and decide, but the perfect place to start is when.
To make things a little easier for you, we've created a useful guide to help you determine when the best month for your big day is. So grab a glass of bubbly and let's go through everything there is to know about choosing the best month to get married!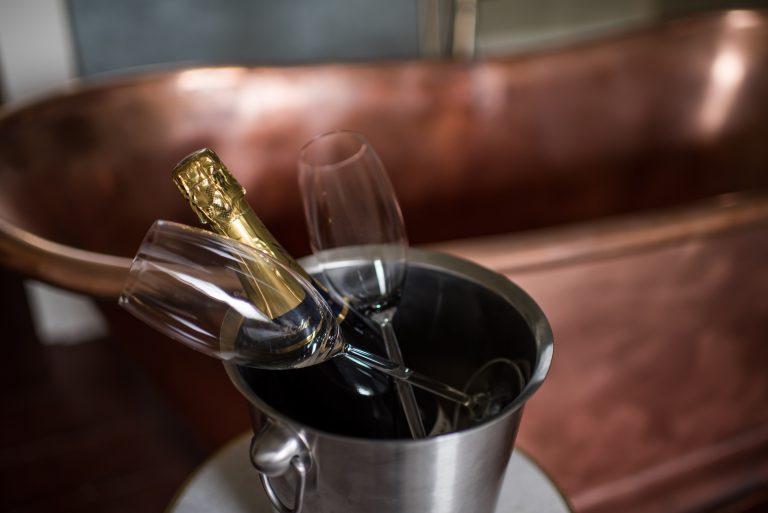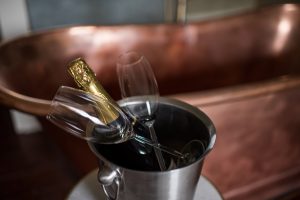 How to decide which month to get married
Before we delve into the finer details of choosing your perfect wedding month, the first place to start is with those personal details and commitments which will impact your decision.
Personal commitments
A good place to begin is by looking at your own calendars over the next few years. Mark off any dates that are a clear no-go. Maybe there's a particular time of the year which is busier for you at work so you wouldn't want the added stress of planning a wedding, or maybe you have a pre-booked holiday or big birthday you wouldn't want it to clash with. If someone else in the family or in your close circle of friends has a wedding planned, or is expecting a baby, then it's good manners to avoid those times too.
Budget
Having a clear idea of budget from the start is a good way to stay on track and make your wedding planning easier to manage. Your budget will impact most decisions, from the flowers to your venue, so get an idea in mind before you go any further. It's good to have a vision of the elements you are unwilling to compromise on, so you can plan your budget more effectively.
 Venue
Speaking of wedding venues, is there a special place you couldn't imagine not saying your vows in? If there's one or two wedding venues that you really want, then a good step is to call them and find out when they have availability over the next few years.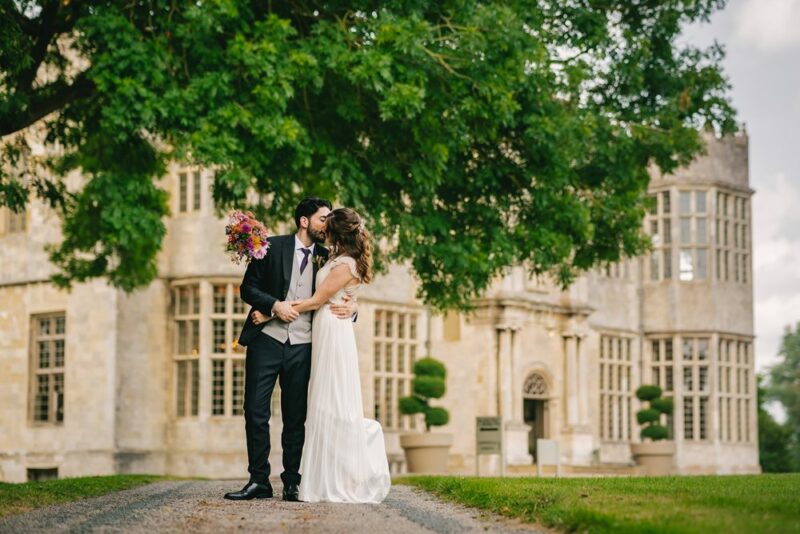 Personal dates
Is there a special date that has some sentimental value to you? Maybe it's your anniversary, or the date of a huge achievement?
Some people also choose to have their wedding on a date which would otherwise be a sad occasion, such as the passing of a loved one, to bring some joy to an otherwise sombre time.
Family & friends commitments
On your wedding planning calendar (yes we suggest you get one!) make a note of when special friends and family have pre-existing commitments or memorable dates. If you want your big day to be all about your partnership, then you might not want it to clash with your great aunt's silver wedding anniversary!
Also, for those people who you really want at the wedding, you'll need to consider their work commitments. Those in teaching for example wouldn't be able to take term time off.
What's next?
Now that you've established any dates that are a no-go and accounted for your loved ones calendars, let's take a look at everything else there is to consider when choosing your ideal date.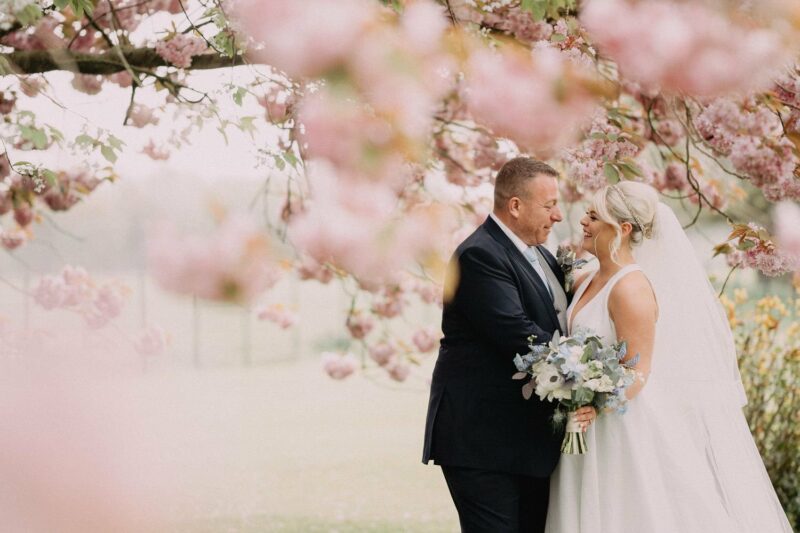 When is the wedding season?
In the UK, the peak wedding season is typically between May to October. During the height of summer, between June and August, is when the majority of UK weddings take place.
Due to the increased demand during these wedding fever months, which is largely down to the school holidays and abundance of sunshine, those saying their nuptials during this time can expect to pay much more compared to other months of the year. Summer dates are quick to book up, so if you are hoping for a summer wedding get your wedding date confirmed and booked as soon as possible.
When is the most popular month to get married? 
If you're wondering when the most popular month to get married is in the UK, then it's the warm, uplifting August summer month. And it's no surprise. Not only is it right in the middle of the school summer holidays, but you're far more likely to get more hours of sunshine – making your special day feel longer (not to mention those beautiful outdoor photos!).
This means that everything from the venues to the wedding entertainment are more likely to be booked up during this month (and of course more expensive!).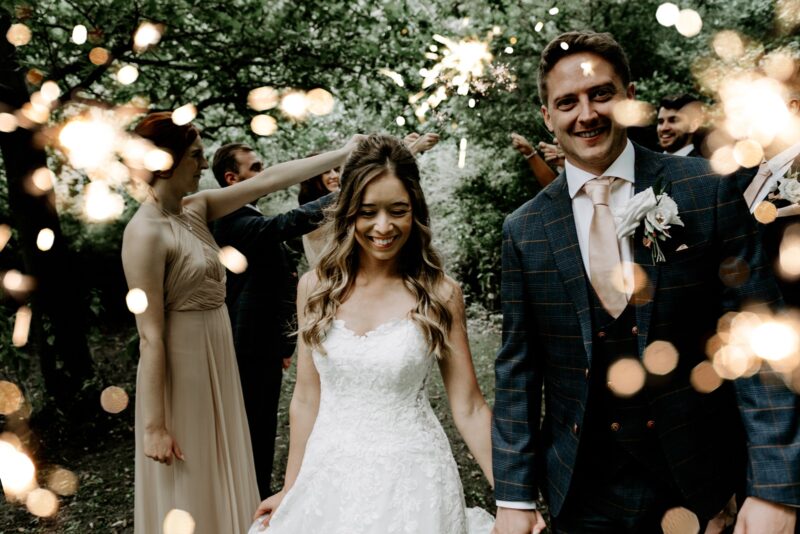 When is the least popular month to get married? 
January tends to be the least popular month to say I do in. Why? The frosty weather, shorter days, and the post-Christmas spending ban after an expensive month makes it an unlikely choice for wedding dates.
It's during the colder months, between January to March, that we see the least demand for weddings compared with the rest of the year. But we're not saying never – couples do still choose to get married during the off-peak season and what a wonderful way to kick off the new year!
When are the least expensive months to get married?
If you're looking to spend less on your big day, then you should consider getting hitched during the low-season winter months of January, March and November. Many venues and wedding suppliers will offer discounted rates during the off-peak period, ideal for those looking to get a wedding bargain. The roaring fires at Rise Hall during the winter months can act as a great distraction from the inclement weather.
Another benefit of booking during these months is that it'll likely make your honeymoon much less expensive too, since it's out of peak travel season. Bonus! Unless your choosing to go long-haul of course, then January is the perfect time to honeymoon somewhere tropical.
When is the most expensive time to get married? 
Month
If you have your heart set on a summer wedding, then you should probably prepare yourself for an expensive affair. Typically, during peak wedding season of May to October, and especially during the height of summer, wedding services and venues will be at their most expensive.
Time of day
When it comes to the hour of the day you want to get married, how much you'll pay really comes down to food arrangements.
If you opt for a morning wedding, you may be expected to provide an elegant brunch, followed by a sit down meal in the afternoon and even some evening catering (such as a hog roast) to keep guests fed and help prevent your whiskey-loving cousin John from making too much of a fool of himself on the dance floor.
The standard lunchtime wedding slot with the follow up afternoon dinner and evening catering is a far-less expensive option, or alternatively you could even opt for a late afternoon wedding with just one sit down meal.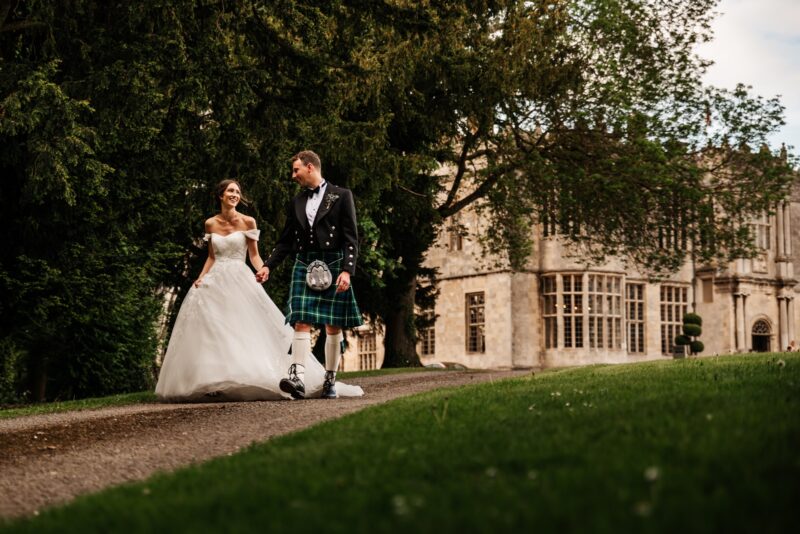 Day of the week
The most expensive day of the week to get married is unsurprisingly a Saturday, since not only is it on a weekend so more of your guests are likely to attend, but it means you don't have a Monday morning wedding hangover to deal with like you would with a Sunday wedding.
After Saturday, the most expensive days to get married are usually Sunday and Friday.
After this, week-day weddings present an attractive option since they're usually less expensive. The compromise here is that some of your guests may not be able to take the day off work or school to attend which can pose a problem (or a solution to spend less!).
When is the best time to get married for weather?
If you've always pictured yourself holding your wedding in an outdoor setting, then you'll likely want to consider the warmer, less wetter months of the year to celebrate.
July is the second  most popular month to get married, since it has the pleasant summer climate along with the fact it has less chance of rainfall (unlike the often wet August – typical British summer!).
However, hotter isn't always better. Some couples prefer to get married in slightly cooler months like September and October, or even opt for a winter wedding in the hopes of getting that beautiful snow-filled scene for their wedding photos.

What month is unlucky for weddings? 
There is an old saying 'Marry in the month of May, and you'll surely rue the day'. 
If you're superstitious at all, you might want to avoid May as some cultures see this as an unlucky month to be wed. It was even suggested that Queen Victoria banned her royal children from being wed in May due to superstitions!
Of course, lots of people get married in May as this usually kicks off the wedding season, so it may not be so unlucky after all.
When is the best month to get married by flower choice? 
For many, choosing the bridal flowers is an integral part of planning a wedding. If you have a preference for certain flowers, it can be wise to match your wedding date to when they're in full bloom to avoid disappointment.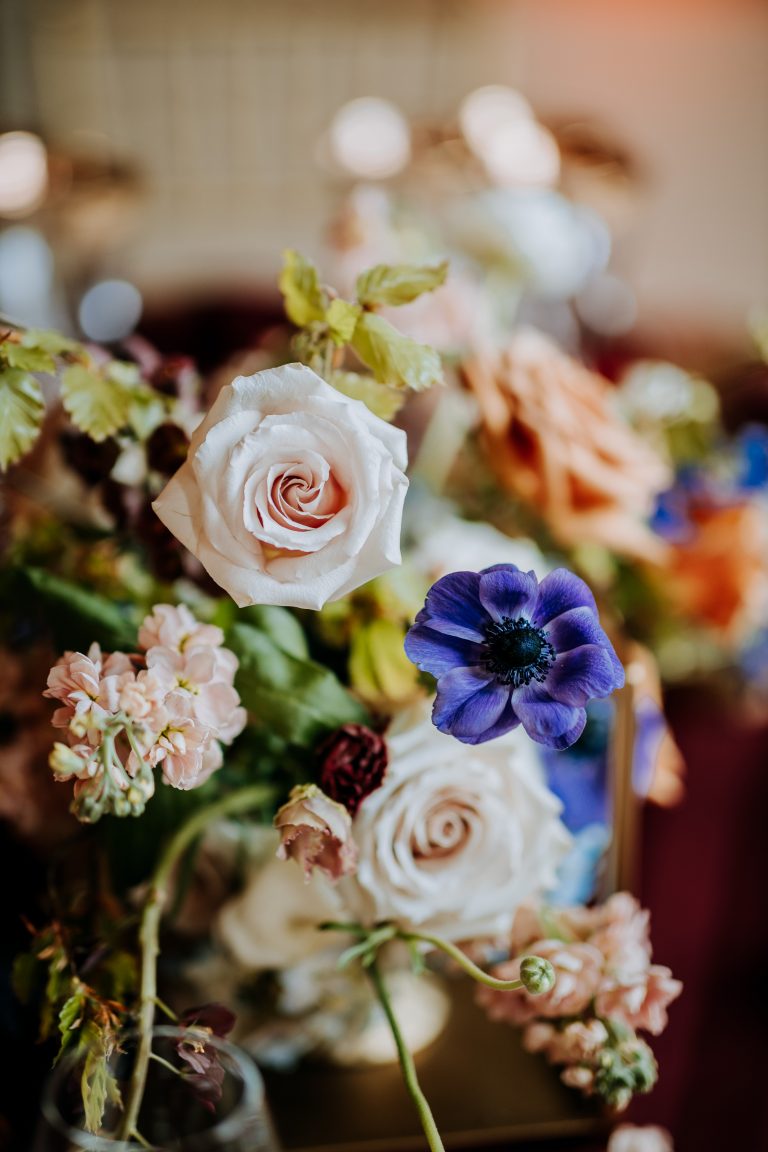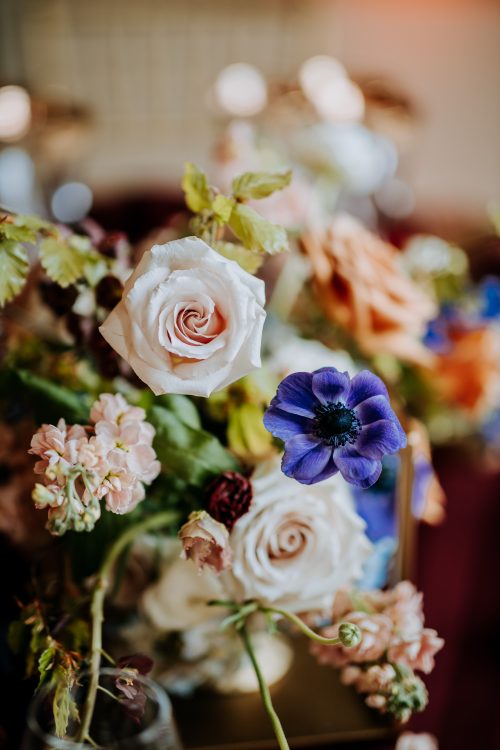 If you like Peonies, Tulips, Roses and Magnolias..
Then the Spring/Summer months are ideal, since these beautiful blooms are in season. Just make sure you have some spare vases around on the day so you can keep your flowers fresh, and avoid them being damaged by the strong summer heat.
If you like Chrysanthemums, Poppies or Celosias..
Then Autumn would be the perfect time to say your vows, to ensure you get your hands on these colourful bouquets.
If Eryngiums, Hypericum Berries or Lisianthus are more your style…
Then opt for a winter wedding so you can stride down the aisle holding these rich, deep blooms.

Month-By Month Guide To Setting Your Perfect Date
To make it even easier for you when you're setting a date, here's a summary of all the reasons for and against getting married in any given month of the year.
January
Good for…
Spending less – it's the least expensive month to wed and a great way to kick off the new year!
If you're prioritising budget on a beautiful long-haul honeymoon, to some remote tropical paradise.
Bad for..
Your guests, who've likely already spent up during the festive season and may take a rain-check on your wedding to save money.
Outdoor weddings – there's only so much a heater can do!
Clashing with dry January – unless you're happy with a sober affair.
February
Good for..
Getting those winter wonderland wedding photos – it's the most likely month for snowfall.
Huddling around a roaring fire at Rise Hall or Howsham Hall.
Celebrating your wedding on Valentines Day…
Bad for..
Your wedding budget. The romantic Valentine's month can cause a spike in venue hire during the usually quieter off-season winter period.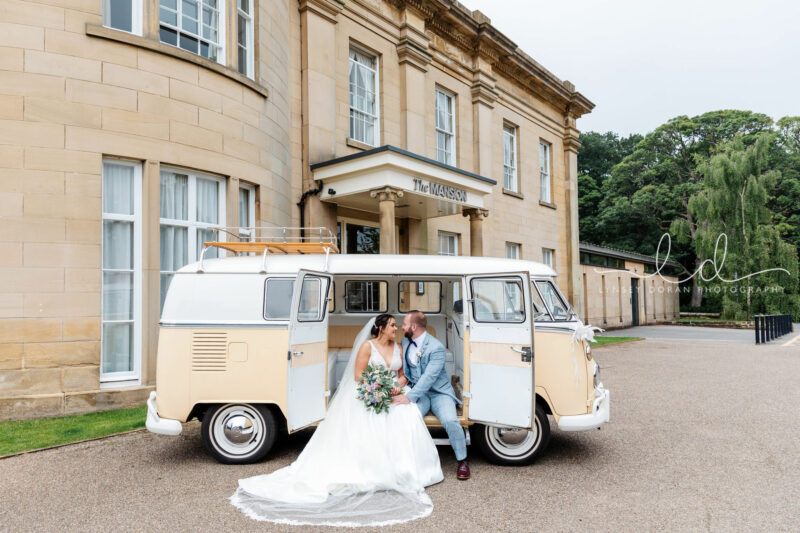 March
Good for..
Delightful Spring wedding photos – think daffodils and crocuses.
Spending less. Being one of the least popular months of the year to get married – means venues and suppliers may offer lower rates.
Bad for..
Clashing with Lent. You guests may not be able to fully indulge in your delicious wedding meal if they've given up certain foods or alcohol. Although we imagine a wedding celebration would be a great excuse to break Lent for the day.
April
Good for..
Those with children or in teaching, since the Easter school holidays fall in this month. Friday weddings are a popular choice.
Bad for..
Drip drip drop little April showers. Yes, April weddings can often end up being wet occasions, but with some bright umbrellas in tow, who cares? It's actually deemed good luck if you get rain on your wedding day.
Clashing with any Easter celebrations or holidays abroad.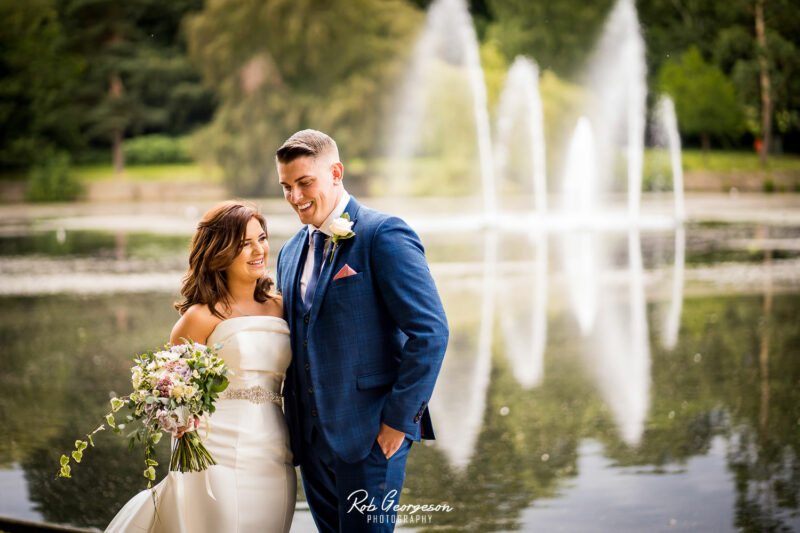 May
Good for..
Taking advantage of the two bank holiday weekends in the UK. This means your guests can spend more time enjoying the big day (or you could even turn it into a two day affair like some do!).
Bad for..
Superstitious people. "Marry in the month of May, and you'll surely rue the day".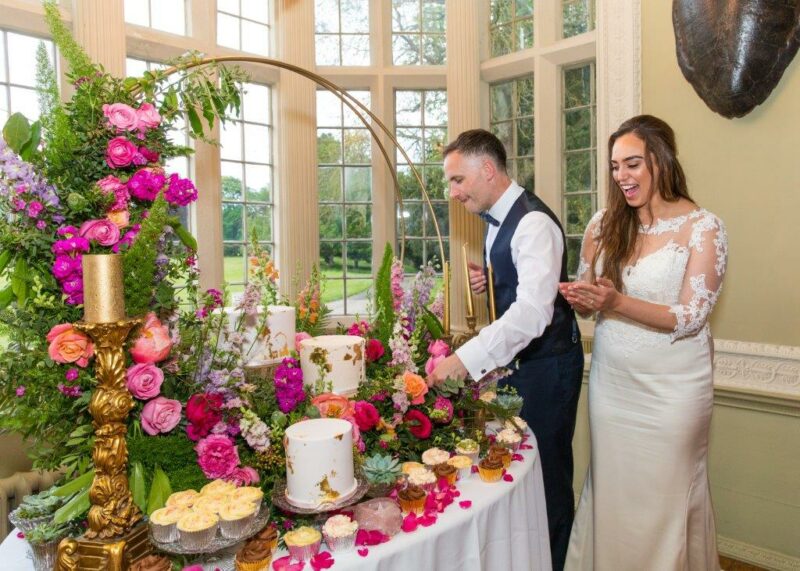 June
Good for..
Making your special day last longer. June boasts some of the longest days of sunlight of the year, including the summer solstice.
A lifetime of happiness! As the old rhyme goes "For they say when you marry in June, you're a bride all your life."
Bad for..
Spending less – June is up there in the most popular months to get married in which is bad news for venue prices!
Getting the venue you want. Being such a popular month for weddings means you may need to compromise on your venue choice, unless you book far in advance.
July
Good for..
Getting the perfect weather – if hot summer days are your idea of perfect.
Bad for..
Keeping costs down – it's one of the most expensive times to get married in the year.
August
Good for..
Those with families – being right in the middle of the summer holidays means it's far easier for your guests with children to join you on your big day.
Bad for..
Keeping your guests dry! Whilst one of the warmer months, it's also the worst for those summer rain showers.
Your bank balance, August is one of the most popular and therefore expensive months to wed.
Clashes with…other weddings! Since this is the most popular month for weddings, your friends may have to make a choice between you and someone else.
September
Good for..
Outdoor weddings. September sees more manageable temperatures compared with the height of summer, so you can enjoy the outdoor wedding experience without looking like you've just gone for a swim.
Bad for..
Flexibility with those people who have children going back to school.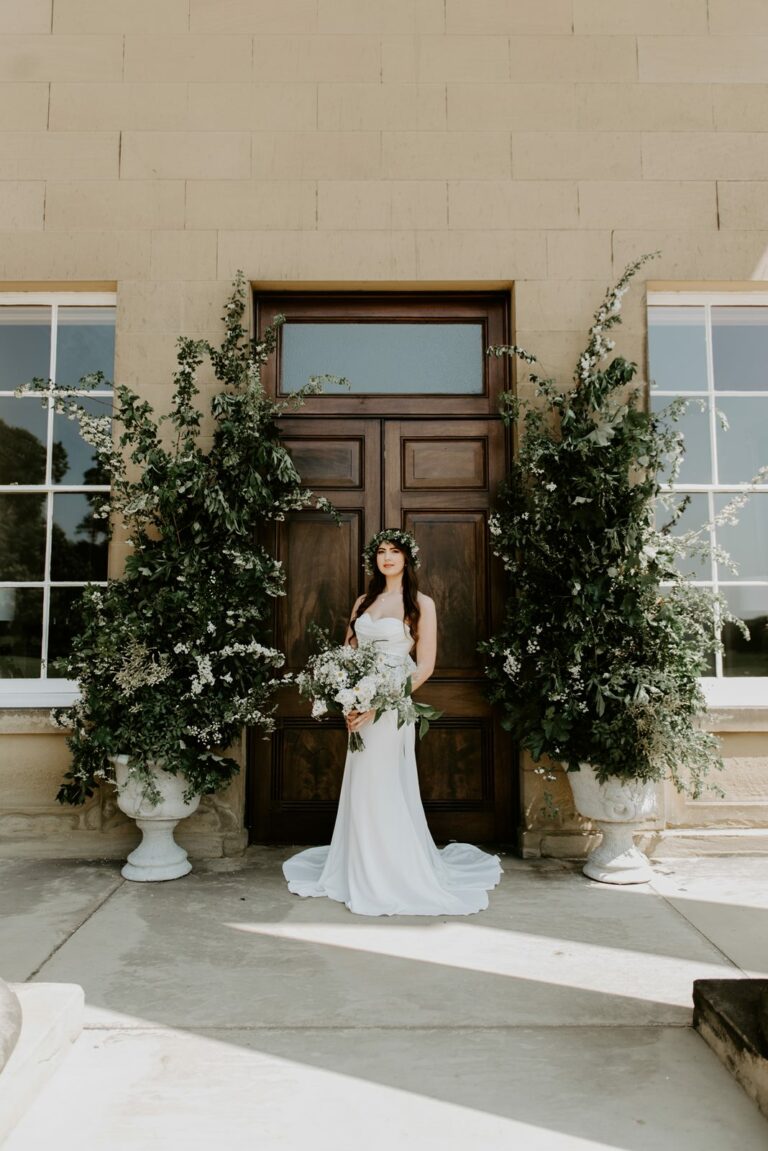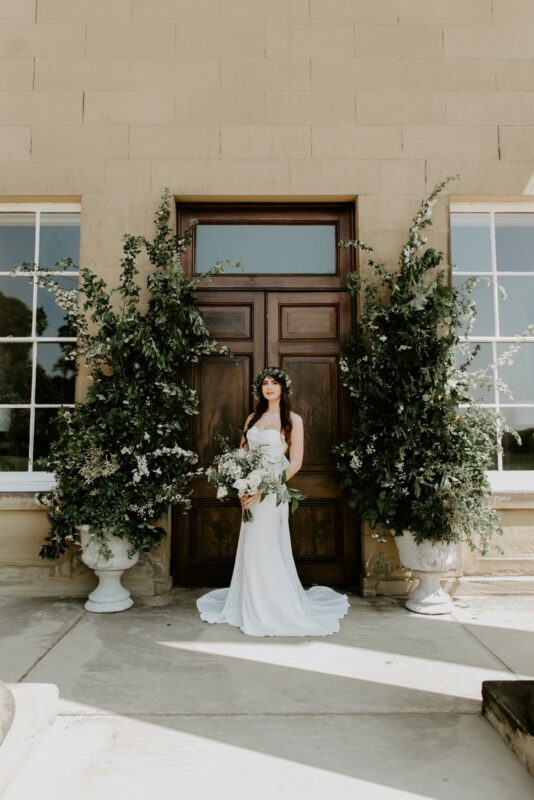 October
Good for..
Photo opportunities. The autumn month provides a stunning backdrop to your wedding – think all those luxurious, rich Autumn colours!
Cooler temperatures. If you'd prefer chilled (but not freezing) weather conditions for your wedding, then October can be an ideal choice. The crisp and fresh autumn air provides a cosy vibe for your special day.
Bad for..
Shorter days. After the equinox, the nights start to draw in as your hours of sunlight are diminished.
November
Good for..
Creating the ultimate bonfire night wedding party.
Spending less – getting married in one of the least popular months of the year will surely help your purse strings.
Bad for..
A November wedding is usually a very cold affair. This means extra budget may need to be spent making your venue enjoyable for guests.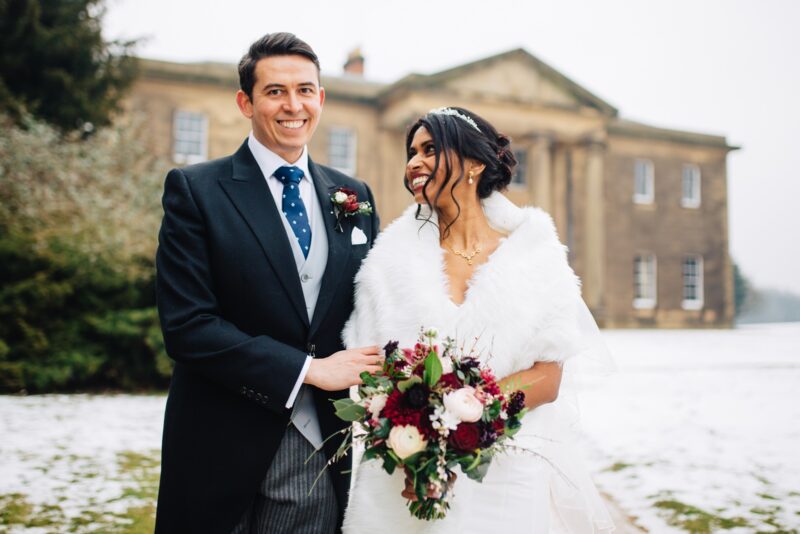 December
Good for..
Taking advantage of the festive season. December is such a romantic month already, with couples already enjoying hot chocolate moments and Christmas markets – why not throw in the ultimate romantic moment of all into the mix, your wedding.
Bad for..
Adding more expense to an already expensive month. Your guests may be secretly hating you for bestowing your big day on them during the purse-pinching festive period!
Regardless of when of where you choose to celebrate your wedding, Dine will ensure you have the very best planning and wedding experience.
Our team are always happy to talk through ideas with wedding couples to ensure you make the very best memories on your wedding day.
T: 0345 450 4545 ~ E: events@dine.co.uk or you can reach us out of normal office hours on our website chat.