If you are beginning your wedding planning, this is the key question you will be thinking about! Just how do you work out your wedding budget? How much does a wedding cost these days?
The answer to the last question is- well how long is a piece of string? There are many reports in the press with sources reporting that the average (pre-Covid) wedding in the UK cost over £30,000. However, there is a lot of variation in weddings and your big day may cost more or less than that. The key thing to remember here is that a wedding costs however much you want to spend on it! The only essential things you need to pay for are the legal fees or church fees- everything else is entirely up to you.
So, where should you start? Here's our step-by-step guide to setting your wedding budget.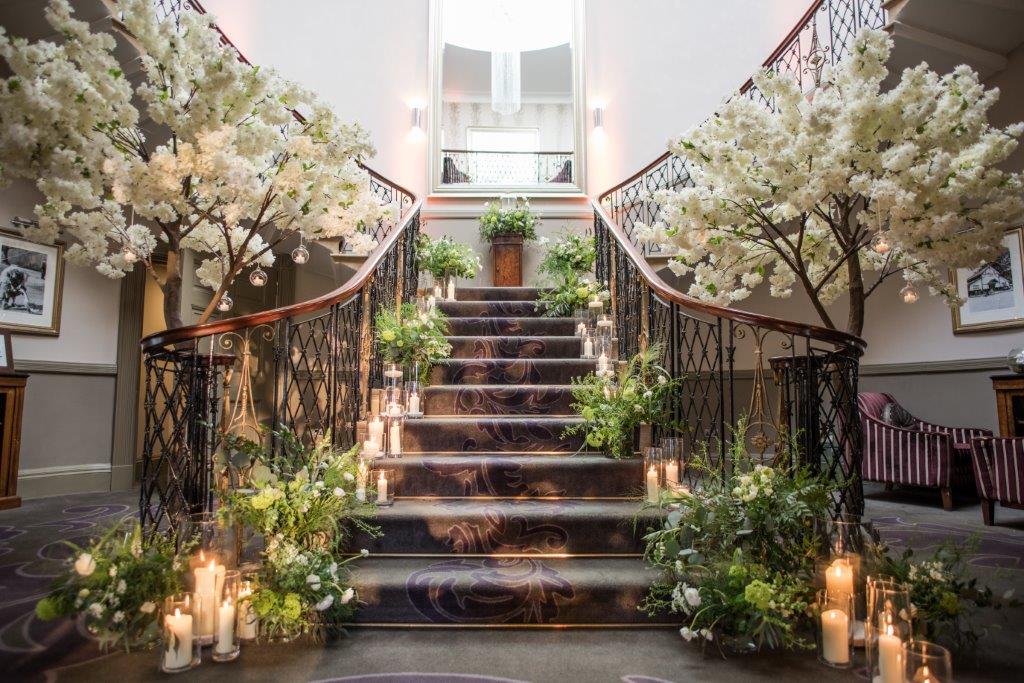 What can you afford?
The first thing to do is work out what you can afford, and whether anybody else will be contributing. Parents & Grandparents will quite often offer to pay something towards a wedding; this could be a fixed amount, or perhaps paying for a specific part of your day- the flowers or dress for example. Friends might want to make your cake instead of a wedding gift.
You can work out how much you want to add to the pot, by taking how much you think you can save per month, and multiply that by the number of months before your planned wedding date. It's worth bearing in mind that most suppliers will want paying in instalments; there's usually a deposit up front and then the balance to be paid a few weeks before the day itself.
Once you have got your figure for how much you can afford, you can work out whether you want to work with this budget, or whether you would rather wait a little longer for your wedding to give you time to save. Bear in mind that most wedding couples plan their wedding 18-24 months in advance, so you should have a little room for manoeuvre.
List the 'must haves'
Now make a list of the things you absolutely want to have at your wedding. The big costs are usually venue, catering, band, flowers, wedding outfits and rings.  Next put all the 'would likes'- this might be a videographer, a helicopter, a horse and carriage…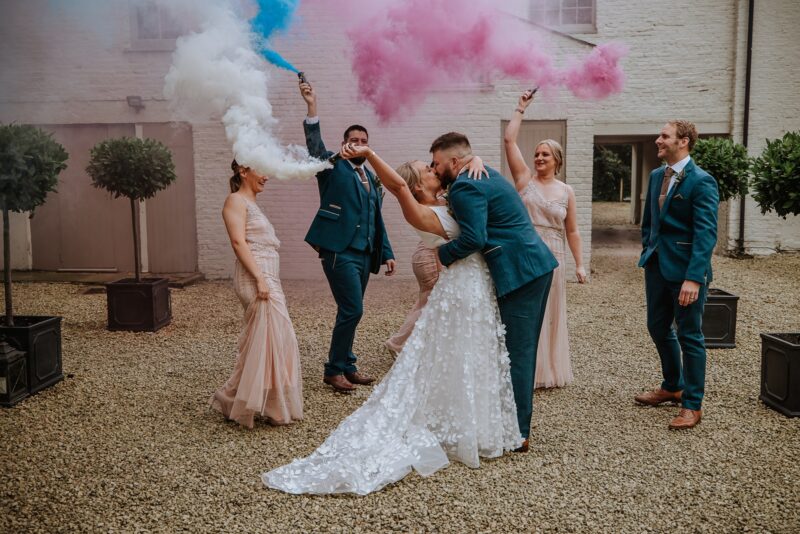 Once you have your list of must-haves, start shopping around for these first. Get an idea of what style of wedding you want, put together a scrapbook of ideas (you could use pinterest, or even an old-fashioned scrapbook) and then investigate websites to get rough costs. A wedding planning book can be helpful here, try this one
Your wedding venue is usually the biggest single cost to account for in your wedding budget, and also the one to book first- so many of your planning decisions will spin off this one, so sort this out before anything else. Costs for venues vary widely from a few hundred pounds to many thousands, but a key thing to remember here is that venues will operate a peak/offpeak date system- dates in summer and on Saturdays will be most expensive, whereas mid-week dates and dates in autumn/winter will be much cheaper. You can easily save 30% and often more by looking outside peak dates.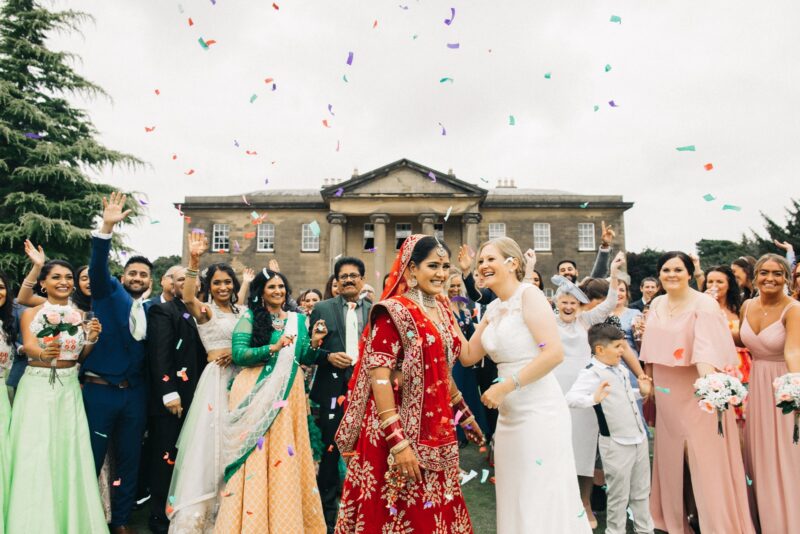 Once you have your wedding venue in booked, you can work through your list of 'must haves' and cross them off one by one. Once all the key things are in place you can decide whether you want to have the 'would likes'- favours, live music rather than a DJ, free bar etc etc. You might find some of the would-likes become less important after all!
At the end of the day, no two weddings are ever the same, and so no two wedding budgets are ever the same. You need to work out what is important to you and you alone. Don't feel pressured into spending money you can't afford, just because the newspaper says that's what it costs.
And if this was helpful, sign up to our wedding tips newsletter for lots of top tips from our wedding experts!
Looking for more tips? Find out the top wedding trends for 2023