How to make sure your wedding guests have a day to remember
There are so many moving parts when it comes to planning a wedding, that we often forget to stop and think about how to make the day memorable for you and your guests. With many family and friends travelling far and wide to be with you on your big day, it's important to make sure that there's never a dull moment. 
We're sure that your guests will just be happy to be a part of your special day – but adding a sprinkle of entertainment doesn't go amiss. It's often the little things that make weddings memorable.
Welcome drinks
A drink or two to welcome your guests might sound like a small thing, but first impressions count! Make sure you choose a few select drinks or cocktails that appeal to the masses, with the option of a non-alcoholic drink for children, pregnant friends or non-drinkers. Renaming classic cocktails with names that reflect your wedding day theme is always a great conversation starter and adds a personal touch from the get-go.
Adding some themed wedding décor in the drinks reception area always looks great, and you could even set up a photo station so guests can pose for photos before the wedding kicks off and the drinks start free-flowing. This will keep your guests busy while they're waiting for the day to officially start and mean that they have a great picture to keep as a memory from the day.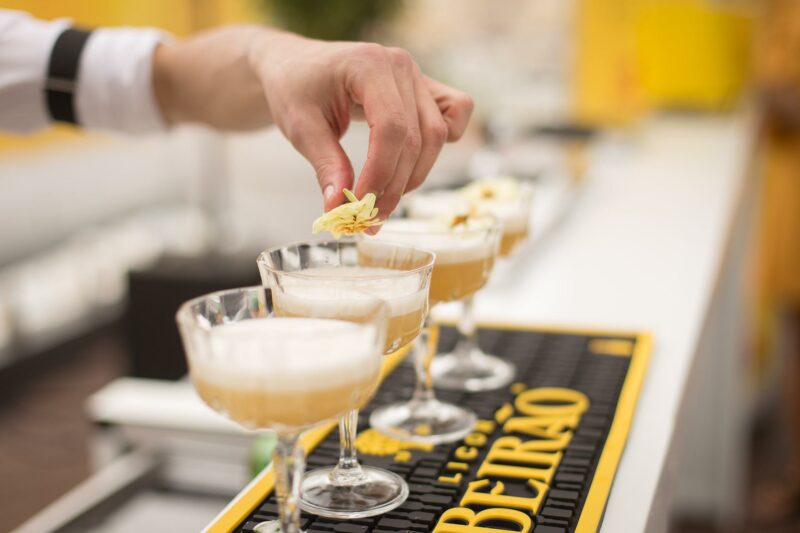 Something for the kids
If you have children attending your wedding, some simple activities that are cost-effective and easy to set up include a colouring station, creating entertainment packs with little toys and activities inside, or even setting up a treasure hunt inside the venue (or in the garden for even more peace and quiet).
This will encourage the children to gather and play together and stop them from getting bored during the long day.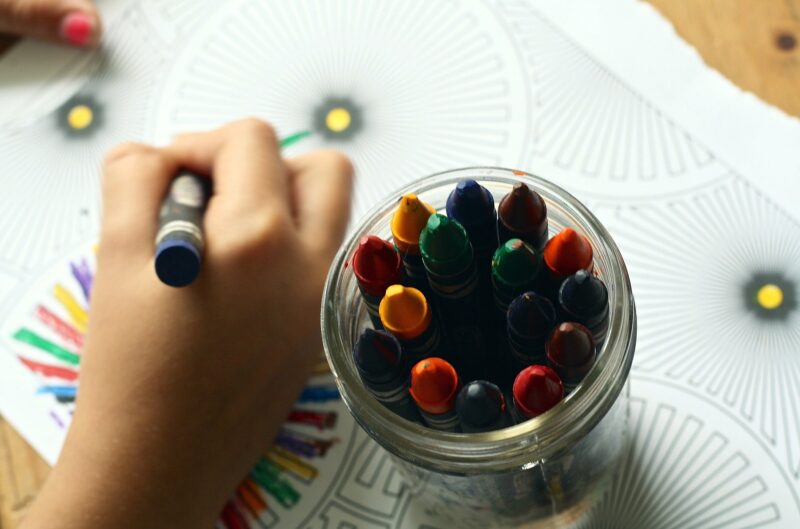 The great outdoors
Now the kids are sorted, it's time to consider the adults.
Most wedding venues have beautiful outdoor spaces. So, what better way to make the most of it than some outdoor games to provide entertainment for guests in the morning or late afternoon.
Lawn games are always a popular choice. Think along the lines of giant Jenga, ring toss, croquet or bowls. These types of games often go down a treat with both adults and children and are best enjoyed on a sunny day when the ground is dry, or under a marquee or cover for those marrying in autumn or winter.
All of the lawn games we mention above are relatively cheap to purchase outright, or you can hire the equipment you need from a wedding hire company. Alternatively, it's always worth asking your friends and family if they already have any lawn games that they would be happy to lend you for the day.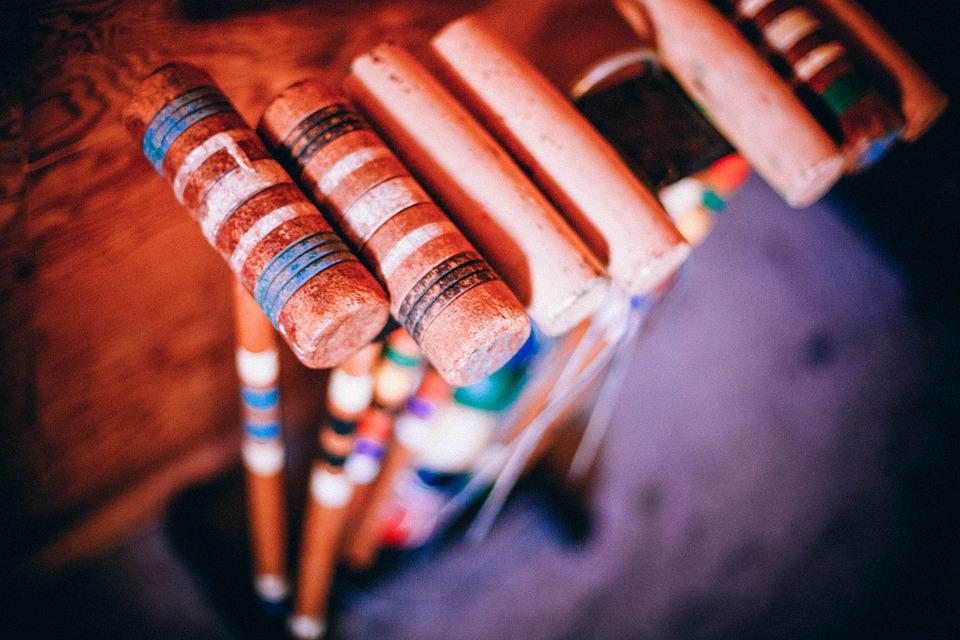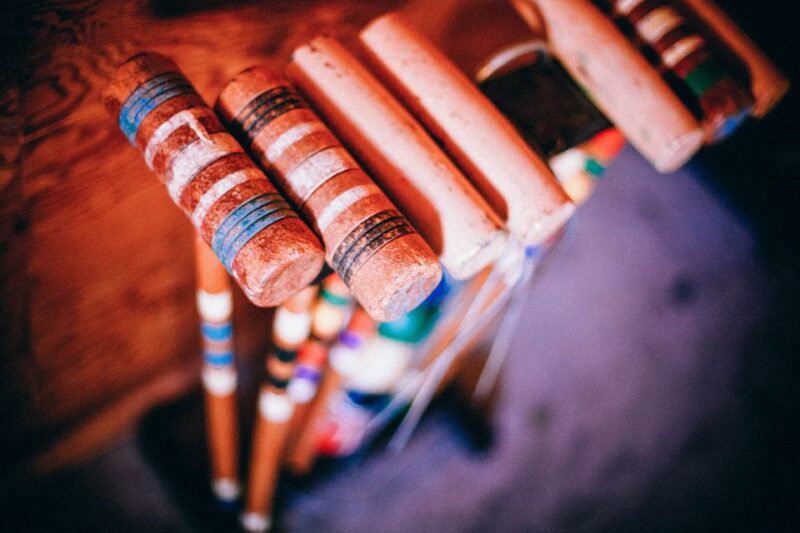 Making memories
Another, more personal activity for your wedding guests could be to write a message in a dedicated wedding book or hang a note on a 'wedding tree' that you can keep to remember the day. Not only will guests spend time writing heartfelt messages, but they'll also be keen to read what others have written.
At the table
If you're incorporating a sit-down meal as part of your day, it's worth considering that guests could be sitting down for a while. This is normally when the speeches take place, as well as three (or more) courses for the meal. To keep your guests occupied and help break the ice between people sitting together, table games can be a fun way to keep your guests entertained. One of our favourite ideas is to write different dares on the back of place cards for guests to complete while they're seated. It's a great way to bring people out of their shells and encourage conversation. Another idea is to print out a quiz about you and your partner for each table to complete as a fun way to find out who knows the marrying couple best. Before the evening reception starts, one of the groomsmen or bridesmaids can read out the questions and ask one guest from each table to relay their answers.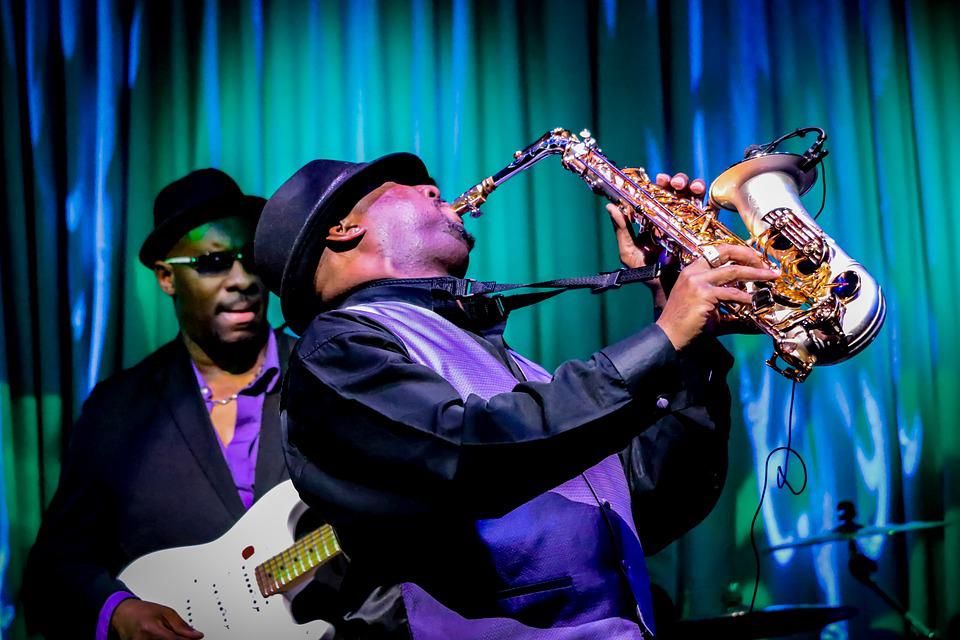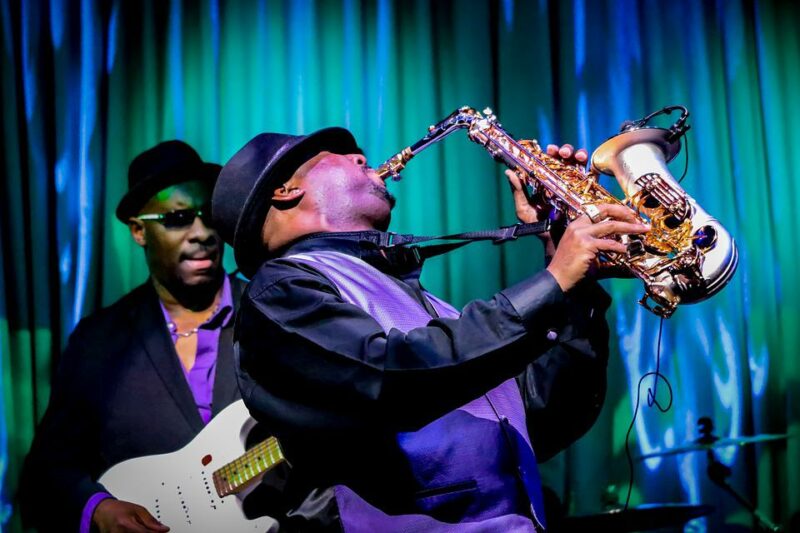 Something to get guests on their feet
When it comes to evening entertainment, a band, singer or even a saxophone player could be the perfect choice for creating a good vibe, keeping the music flowing and getting your guests on the dancefloor for as long as possible.
To make the evening slightly more interactive, we recommend having a box for song requests so guests can have a dance and sing along to their favourite songs.
For more inspiration on wedding activities for guests – head over to our blog post on wedding entertainment ideas.