What to consider when hiring external caterers for your Christmas party 
When we think of the festive season, many of us think about those delicious festive feasts we wait all year to indulge in. So, when it comes to catering for your festive parties, you want to make the right choices for a stress-free, fun and mouth-wateringly good feast to feed your guests. Outsourcing your catering requirements to an external supplier is the best option to ensure that everyone eats well at your event. 
Our Dine Delivered catering is prepared by a team of expert chefs so that you can guarantee excellent quality food. Our catering options also give you a choice regarding what type of food you want your guests to eat – from fine dining to vegan menu options.
Below, we share our top three things to consider when planning your festive celebrations with the support of external caterers.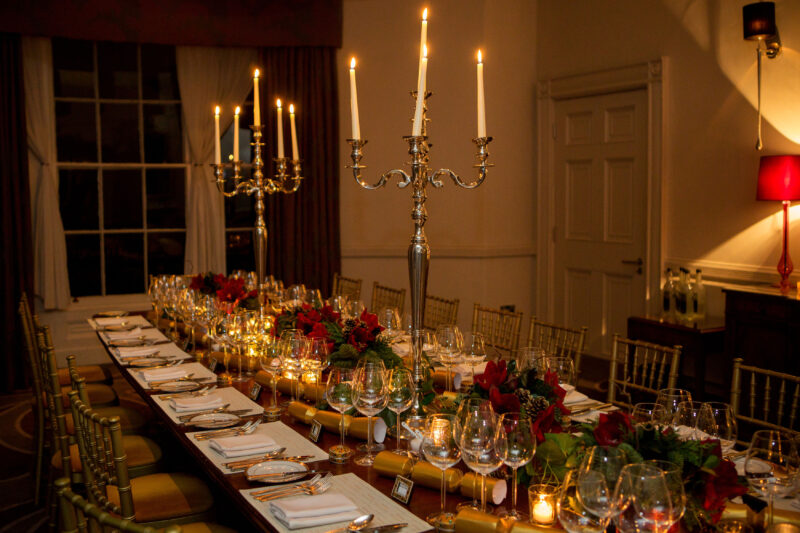 Work out your requirements early and book ahead
The festive season is the busiest time of year for hospitality, with many private social events, corporate parties and Christmas weddings set to go ahead every year. So, it's essential, where possible, to plan and book early with external suppliers and caterers. Booking various elements of your party well in advance can save time, stress and money nearer the time – as many venues and suppliers get fully booked once we enter the Autumn/Winter season. 
And, of course, when planning any type of party, there are many other things to consider, too – so it's essential to work out your specific requirements and where you're willing to spend your budget as soon as possible. Proper budgeting can help you to figure out what type of food to have at your Christmas party that fits within your budget, whether it's canapes, an afternoon tea,  fine dining, a truly festive feast or even seasonal-inspired street food.
We recently shared our top 10 money-saving tips for planning a wedding, which broadly applies to any other significant, private event you are planning, such as a Christmas dinner party.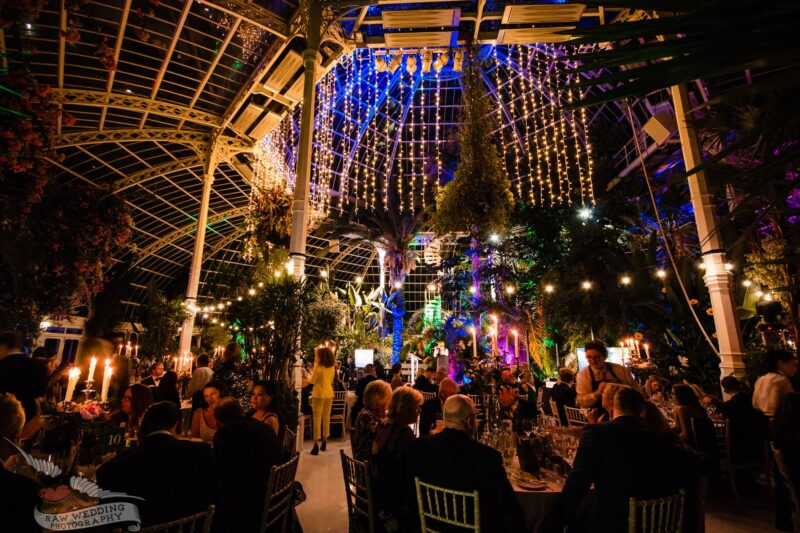 Think about where you will host your Christmas party 
In the initial stages of planning your festivities, you need to figure out where you want to host your event, whether a small gathering at home or a large Christmas party amongst friends or colleagues in a private events venue.
Many people don't want to host their festive dinner parties at home for various reasons – more often than not, many homes don't have large enough kitchens or dining areas to accommodate many guests. Other times, people feel like it is more of an experience when hosting a dinner party in an external venue. It all comes down to personal choice.
Location constraints are why we offer flexible external catering services at Dine, so you can host your dinner party wherever you want. Suppose you want to host your dinner party at home; we'll set up a professional catering service with our cooking equipment. This could be outside the property, in the garage, or anywhere else that's well suited.
If hosting an event at home is not what you're looking for, Dine has a list of trusted venues that allow external caterers and are sure to delight you and your guests. You can read about our top three Yorkshire-based venues for Christmas dinner parties this year on our previous blog here.  
In addition, many people now host virtual events that require professional catering. These are particularly well suited to remote-based businesses with members of staff who work in different locations or for networking groups. These virtual events can be a great chance to engage and socialise with your remote team while treating them to some excellent food and drinks.
You can also add your company branding to the catering and add-ons like wine and corporate gifts to make things extra special. We'll handle the food preparation and delivery (to multiple drop-off points through DPD) and ensure that each package is chilled for professional product delivery.
Dietary requirements
Dietary requirements are an essential factor to consider when you're hosting a party and hiring external caterers. It's best to make sure that you check dietary requirements with your guests in advance and make sure that you inform your caterers. 
Dine caters to a range of special dietary requirements, including dairy-free, gluten-free, vegetarian and vegan, and we can help you plan your perfect menu to accommodate everyone invited to your party.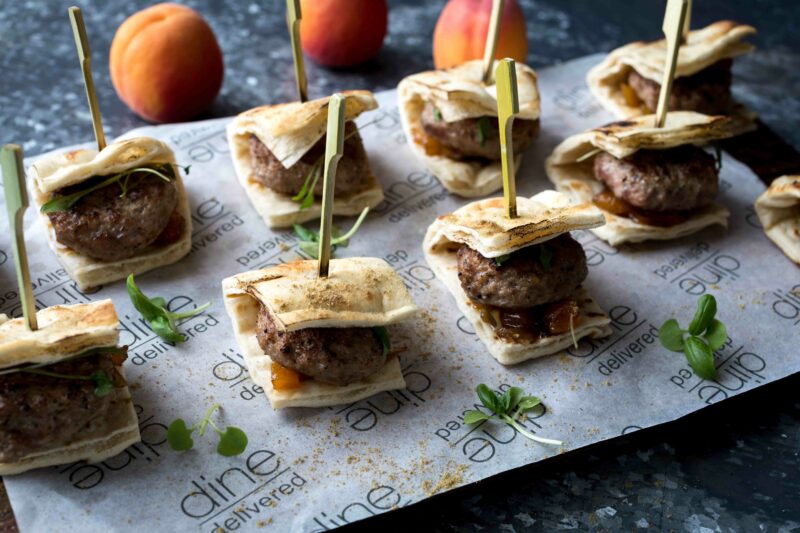 Consider if you want your external caterers to handle events management 
At Dine, we offer a range of options, from full support in planning and managing all aspects of your event to delivering food directly to you, prepared by our expert chefs. 
You have several choices on how and where you spend your time and money when planning your Christmas party. So it's always worth discussing the support and management options available with your chosen external caterer – to find the best choice for your needs.
Contact our events team to discuss your Christmas party needs