The English Art Co is run by Catriona Moore and her husband David Lyon, and is based in the Conservatory at The Mansion.  David is an artist himself, and together they focus on supporting artists from the UK through providing a vibrant outlet in which to to sell high quality unique gifts, prints and much more.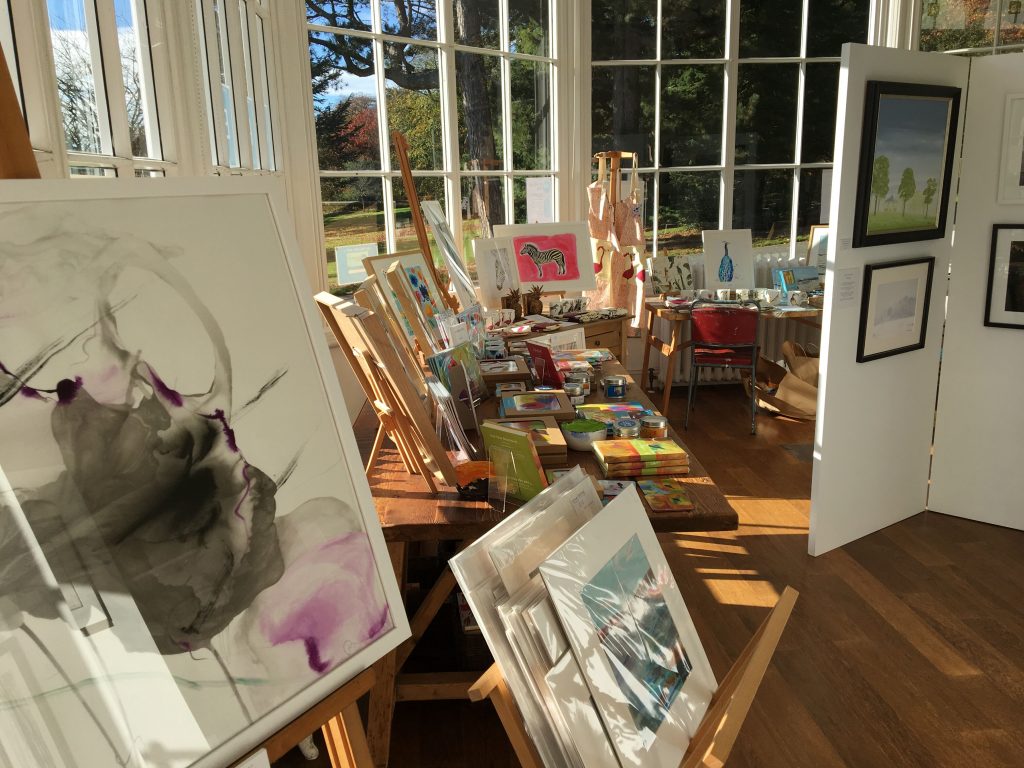 Why Roundhay Park?
The Conservatory at The Mansion is the ideal space – with plenty of natural daylight to display the artwork, it really is a joy to spend time looking around!  The Park of course is a source of much inspiration for local artists in particular, and there is even a Roundhay Park Calendar available in the shop.  It's packed full of beautiful images and has been produced by the Friends of Roundhay Park, a local charity who actively protect, preserve and improve the facilities of the park.
Art Roundhay Park
We know that many of our Garden Room regulars love to visit the Gallery in the Conservatory and vice versa.  The next step was to create events that combine Art and Roundhay Park with great food and drink – a perfect combination!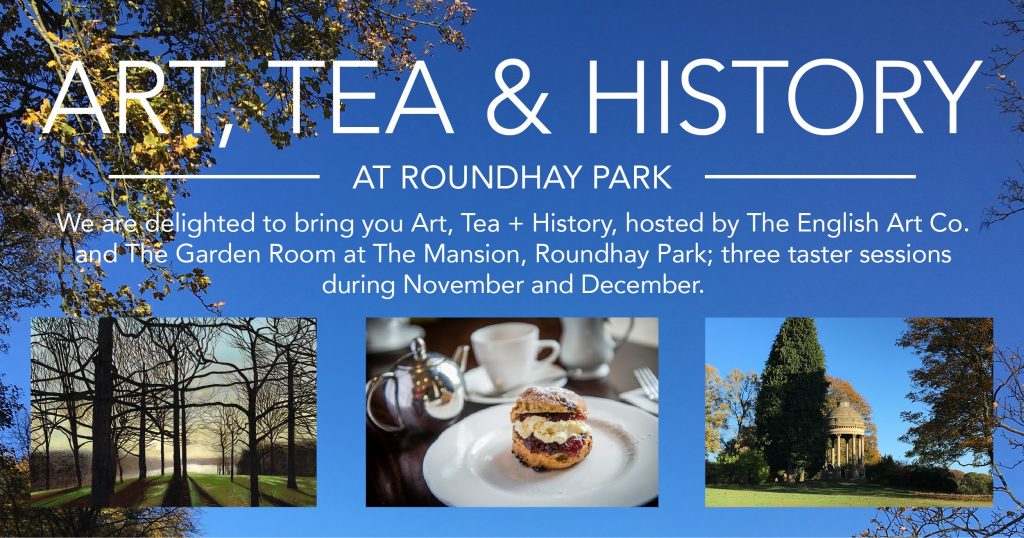 Art Roundhay Park – Event Dates
Thursday 20th November | 3.30pm – 5.30pm 
Monday 25th November | 3.30pm – 5.30pm  
Thursday 5th December | 3.30pm – 5.30pm
Art, Tea & History @ The Conservatory, afterwards in The Garden Room
Offering a tour of the Art Gallery, followed by Tea & Cake and an enlightening talk by our local Blue Badge guide, Joy Mitchell-Kardasz.  Joy lives locally to Roundhay and is passionate about our park and its history.  These afternoons are designed to be fun, informative and a great way to find out more about the local area.
£16.50 per guest – tickets available either from the English Art Co or via Eventbrite.  If you'd like to upgrade your slice of cake & tea to something more, do call us on 0113 269 1000 or email restaurant@dine.co.uk.
Monday 6th February | 6pm – 9pm  
Art & Prosecco @ The Conservatory, afterwards in The Garden Room
Join us for a night of Art & Prosecco with The English Art Co.
This event will be hosted by a local Artist, who can teach you some of their skills.  Perfect for beginners and beyond, these evenings are the perfect opportunity to spend time with friends, make new friends and also develop your skills! We will serve drinks & canapés on arrival, followed by the art workshop.  We will be serving an array of delicious food & drink on the night for those who wish to order more.
More details to follow in due course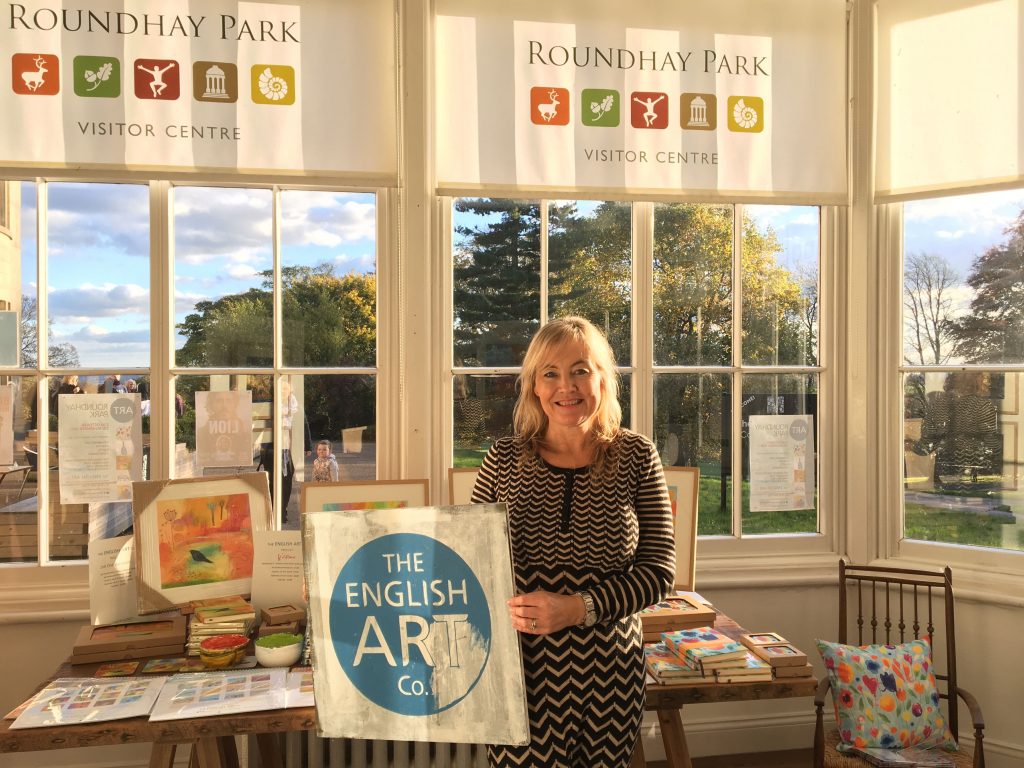 The Perfect Christmas Gift
For us, The English Art Co. offers the perfect Christmas Gift selection.  By buying from a range of beautiful prints, gifts and hand-made stationery available in the gallery, you'll be shopping locally and supporting artists in the area.  For those harder to buy for friends & family, a gift voucher is ideal – whether you choose to buy a voucher simply for Afternoon Tea at The Garden Room, The English Art Co. itself or for one of our brilliant Art Roundhay Park events, they're sure to be well received.
For further information about any of the above events, do call us on 0113 269 1000.