—

Catering guide: What catering style should I choose for my wedding or event?

—
If you're planning a future soirée or wedding, and you need some serious inspiration for which catering option to pick, then we've got you covered. The experts at Dine have used their years of experience to bring you the ultimate catering guide – covering everything from what catering styles to choose to the best cuisines your guests will love.
Top 5 event catering styles
First, let's start with catering styles. With an abundance of options to choose from, we've made it simple for you by rounding up the top five catering ideas, with pros and cons for each option.
1. The 3 Course Dinner
Ah the sit down meal. A classic choice, and one which works in a variety of settings – from your wedding breakfast to an awards ceremony celebration – this traditional dining experience is a firm favourite at many events.
For this more formal style of dining, waiters serve guests who are seated at large, shared tables. This option is usually reserved for more traditional dishes and fine dining experiences, with guests ordering from a set menu ahead of the event. Clients often enjoy this option because of the theatre of mirrored service and high standard of hospitality Dine provides.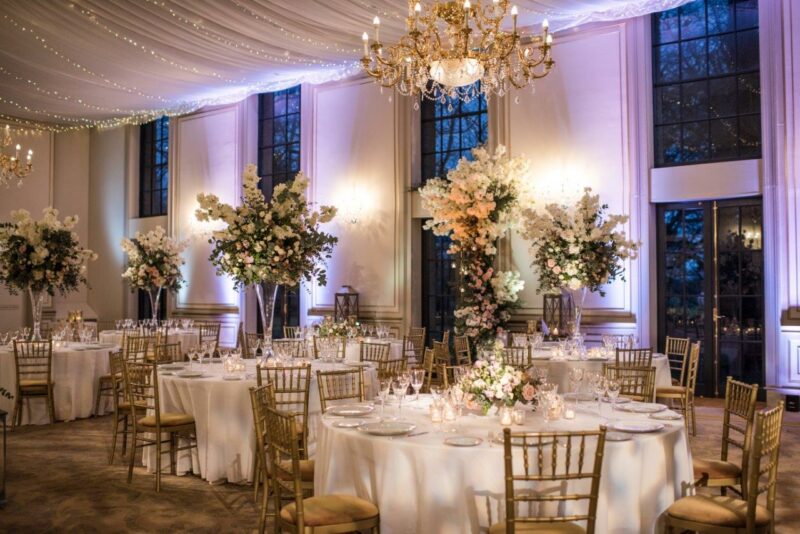 Three course dinner pros and cons
Pros
It provides a more sophisticated catering option
Guests are served quickly and usually at the same time
Provides an easy, usually stress-free experience for guests
For those who value sustainability, this option usually leads to very little food waste
Cons
Guests are limited to a set menu, to be decided ahead of the event
Often the more expensive of catering styles, due to the need for a higher volume of staff to cook for, serve and wait on your guests
2. The Afternoon Tea
Make guests feel extra special by providing them with the experience of a high class afternoon tea at your event. You can choose from a variety of afternoon tea styles depending on your preference, from traditional to Italian – just make sure the scones are on the right tier to avoid an afternoon tea faux pas!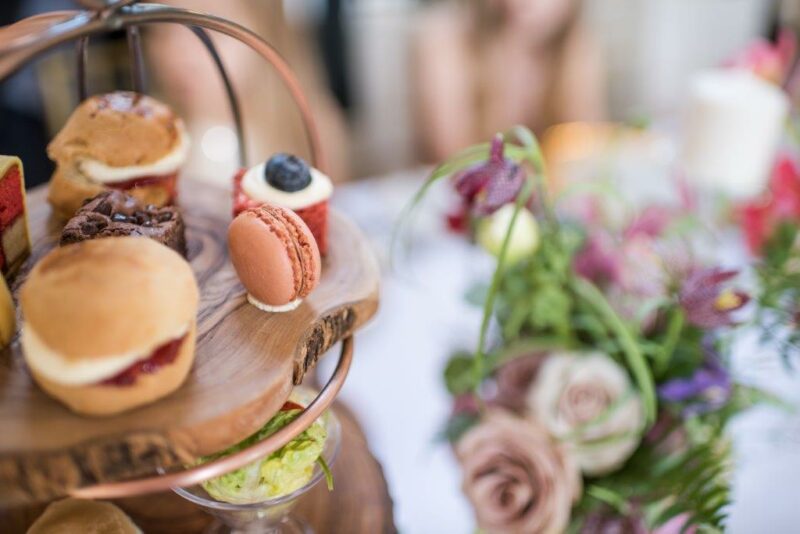 Afternoon tea catering pros and cons
Pros
Provides a beautiful, Instagram worthy table setting
Food keeps well, especially for large events
Create a fun but refined dining experience for guests
An elegant and much loved dining style
Cons
Involves sharing with others
Can be quite a slow dining style
Some guests may not be enthusiastic about the dainty portions (although never an issue with Dine, as our portions are always generous!)
3. The Buffet
A more informal dining route, the buffet experience is a popular choice at many events.
Guests will either serve themselves from the selection of food available, or, to add a touch of sophistication, you may hire catering staff to man the buffet table and keep a watchful eye on portion control (we all have that one uncle who piles their plate high as if it's their last meal!).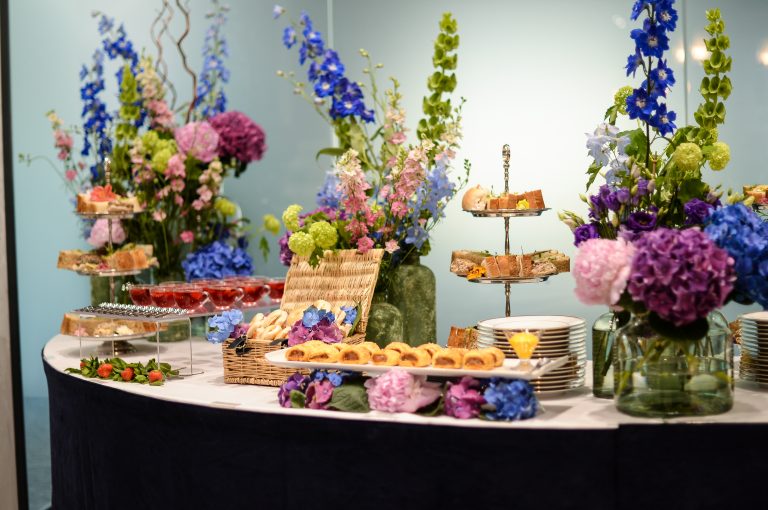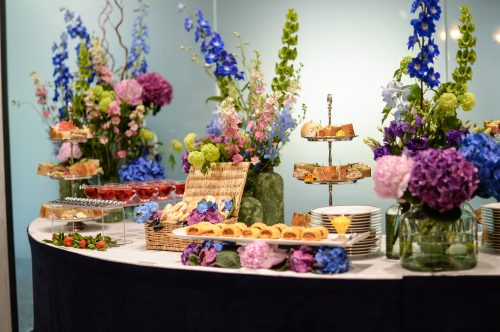 Buffet catering pros and cons
Pros
An easy way to feed all your guests quickly
Provides guests with a wider selection to choose from, which makes it easier for the many food intolerances and preferences people have
Hot food is generally kept warm for longer
Can be a less expensive catering option
Cons
Considered a less sophisticated dining experience
Guests have to queue up like they're in the school lunch line again
It can be more costly if you have to hire a lot of catering staff to serve
Can be a risky approach as your guests at the back of the line may get left with the scraps
May lead to higher levels of food waste as portion control is more difficult
4. The Food Cart or Van
Quirky food cart or van options such as hog roast catering have become the done thing at many weddings and events, with an abundance of cuisine styles to choose from.
From burgers to vegan food, hot dogs to sushi – this hands on catering style offers a fun dining experience for guests. For day-long events, this catering option can be a great choice to keep guests happy in the evening, after a more traditional sit down dinner earlier in the day.
Food cart of van pros and cons
Pros
Often provides a photo-worthy backdrop for guests
A fun dining experience
Can be an ideal prop for a themed event
Great for venues that don't have a kitchen in place
Cons
Longest wait times as guests have to queue up, which can be an issue for events with larger guests lists
Often a messy, less comfortable dining experience
Can be expensive, especially if a few vans are needed, since you'll need to pay for both the food and for the staff to serve
Can lack elegance as guests usually eat with plastic forks and knives
Usually limited to 1 or 2 food options – no fun for picky eaters!
5. The C
anapé

& Bowl Food Reception

Add a touch of class to your occasion by offering guests a selection of delicious canapés. You could impress with Oak Roast Salmon Crostinis, or just keep your canapé menu simple with much-loved classics like Welsh Rarebit Beignet. Is your mouth watering yet? Take a look at our menus for some inspiration.

Your canapé reception could act as a starter paired with another catering style, even a sit down meal later in the evening, or delivered over the course of a few hours until your guests are full and ready to refocus their attentions to the dance floor!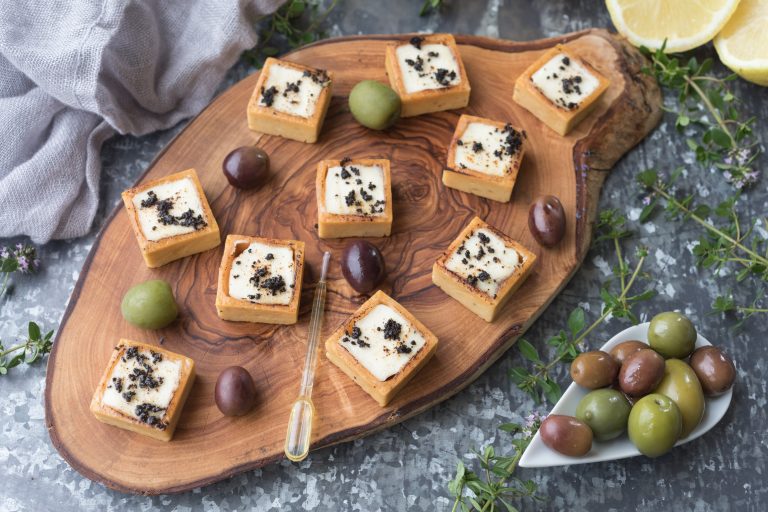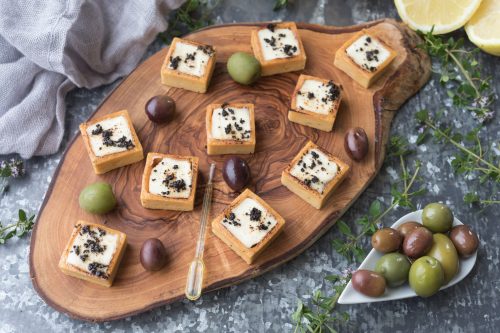 Canapé & bowl food catering pros and cons
Pros
Often a purse friendly option
A classy dining affair
Guests can mingle and aren't tied down to a table
Provides a selection of options
Cons
Can be messy to eat
A slow dining approach – not ideal if you're on limited time
Guests may miss out on eating very much due to those more greedy invitees
May interrupt some good conversations (and dancing!)
Event Catering: Choosing your ideal cuisine
Once you've decided what type of catering style you'd prefer for your event, the next stage is picking a cuisine your guests will love. With so many options to choose from, we've selected a few of our event favourites below!
French

For a more sophisticated affair, a Tian of Crab or Confit of Duck may be ideal to wow your guests. Though usually a more expensive option, French cuisine is a much loved and appreciated choice, fit for a special occasion.
Italian

If you want your guests well-fed and relaxed, Italian cuisine may be the perfect choice for your event. Nothing beats a luxurious pasta. And if you're opting for the food van experience – a delicious portion of arancini or even wood fired pizza may be just the thing to make your event an experience to remember.
Japanese
Think sushi, bento boxes or delicious noodles – just make sure guests can use chopsticks (or provide them with a backup fork to avoid embarrassment!)
Spanish
For those looking to throw a fun-filled event – a Spanish-infused experience is surely one guests will enjoy. From seafood paella to your own DIY nacho bar – Spanish cuisine is a delicious choice to impress guests with.
All American
Most people can't say no to a mouth-watering cheeseburger or pulled pork sandwich – so an all American catering experience is a popular choice for both evening dining and keeping your guests well-fed throughout a day event.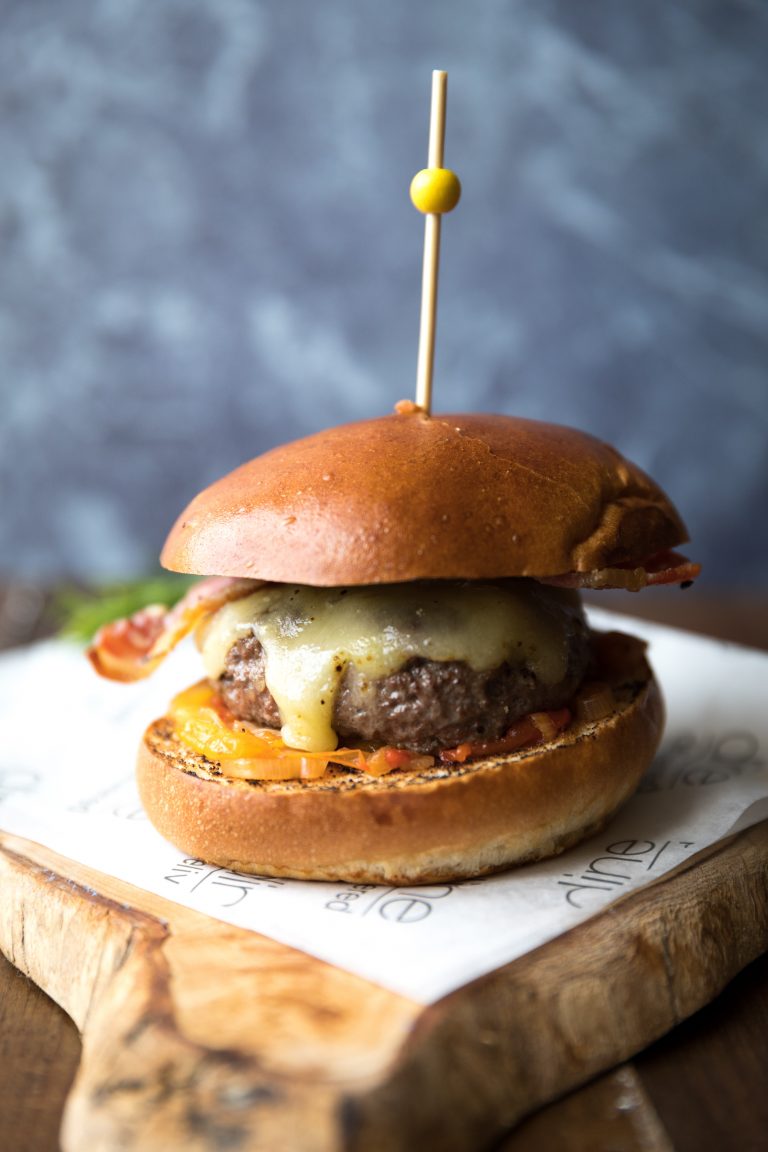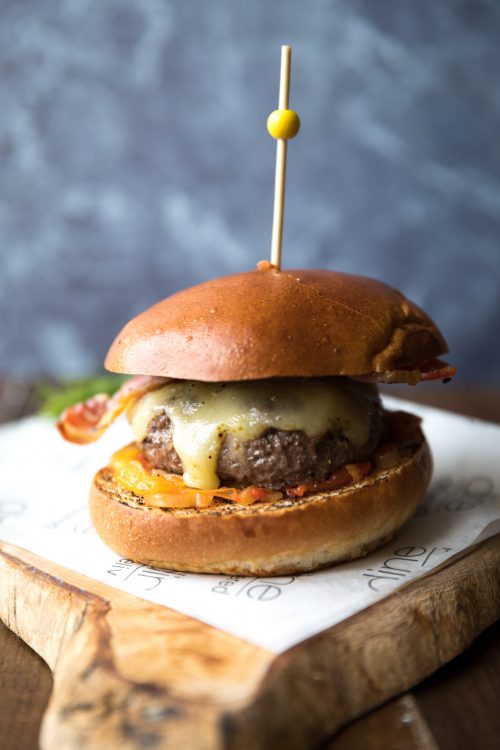 Find your ideal catering today
We hope you found our catering guide useful. If you haven't already, browse Dine's catering services or discover our delightful Dine Delivered catering service – guaranteed to delight your guests and provide show-stopping dishes for any event.