Firstly, congratulations on your engagement! It's time to get your wedding planning hat on and organise a day for you and your partner to remember. It can be a little overwhelming when you start considering guest lists, venues and locations, but don't worry – we've got you covered. Read our 20 tips for planning your dream wedding below: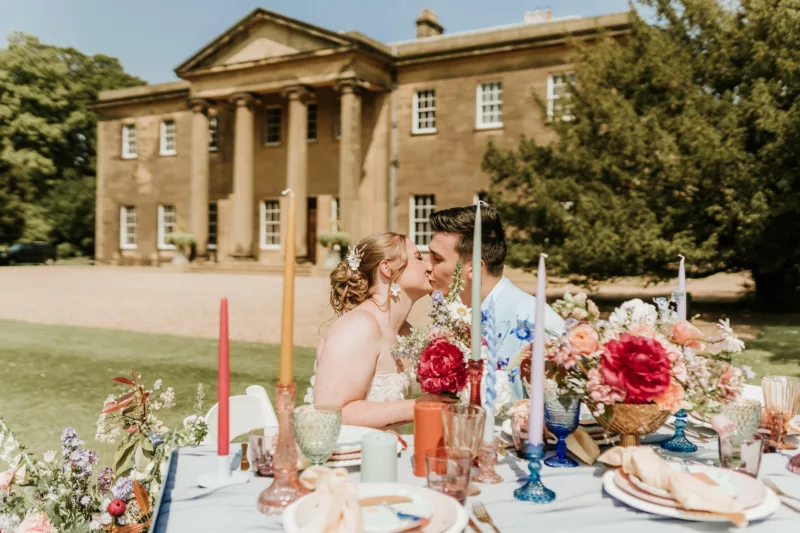 1. Set a budget
First things first, sit down with your fiancé and set a realistic budget for your wedding. Consider what you can afford, any contributions from family members and how much you can save ahead of the wedding. Make sure that you set a maximum budget and stick to it closely.
2. Create a checklist
Now you have your wedding budget, create a checklist of all the different elements of your wedding that you need to organise (this article should come in handy for that!). If possible, put them in order of importance so you can work through the checklist in order.
3. Choose some potential dates
Think about which season you want to get married in and whether you want a spring, summer, autumn or winter wedding. From there, narrow down which month you want to get married in and whether you prefer a weekend or a weekday. It's helpful to have some preferred dates when you're contacting wedding venues.
4. Choose a location
Next up, choose your location. Do you want to get married locally to home or somewhere significant in your home country, or do you want to elope and host your wedding in a different country? This step is essential when it comes to searching for venues.
5. Create your guest list
Make a draft guest list, so you know what numbers you're working with. This will be helpful for venue searching and help venues give you accurate quotes based on the number of people attending your wedding.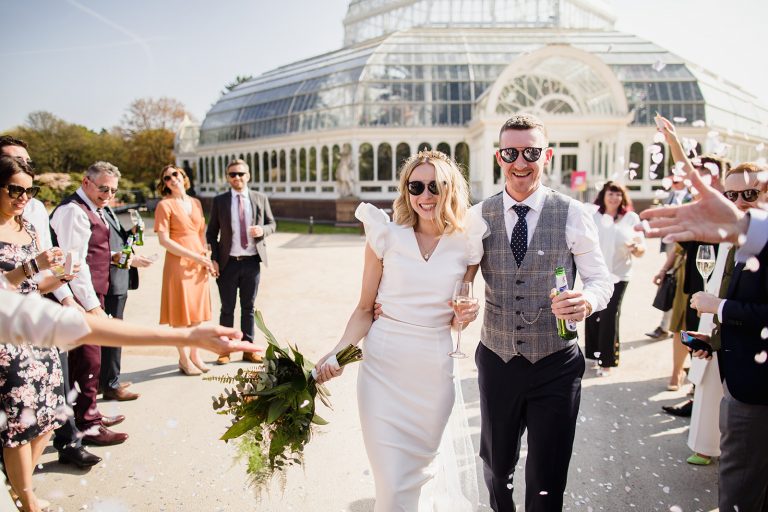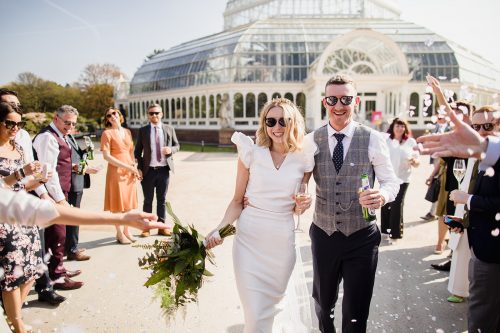 6. Search for venues and create a shortlist
Now you know your location and have a rough idea of your guest list, start searching for venues. Have a think about what you want from your venue- outdoor space, accommodation, parking and so on to help you narrow down the options.
7. Contact your venue shortlist
Once your venue shortlist is ready, it's time to contact the venues you like. Email is sometimes easier for getting in touch, so you have all the information to hand to look at later on. We recommend contacting all the venues you like and taking it from there. Some may not have availability on your preferred dates, and others may be out of budget, so it's good to have a few options. Ensure you give as much information as possible in your initial email, including the number of guests you'll have, and any criteria you may have for choosing a venue.
8. Visit your shortlisted venues and choose your favourite
We highly recommend visiting your shortlisted venues in person to choose your favourite. Photographs on a website can be very different to seeing and getting a feel for the venue in real life. The bonus is that you can ask all your burning questions on your visit. If you need a second opinion, take some close friends or family to help you choose. Once you've chosen, let your venue know as soon as possible so you can lock in the date and pay your initial deposit.
9. Choose a theme
If you don't have a specific theme in mind, look on Pinterest for inspiration on themes and colour schemes you like. Save these so you can show them to your wedding venue and suppliers.
10. Scope out and contact suppliers – officiants, photography, stationery, florists, makeup artists, entertainment 
The simplest thing to do here is to ask your chosen venue if they have a list of preferred suppliers. These suppliers often work with the venue regularly and come highly recommended. This is much quicker than spending hours searching for suppliers online. That said, if you need to search online, start using simple queries like 'wedding photographers near me' or 'makeup artists near X venue' You could also ask friends and family if they can recommend any suppliers.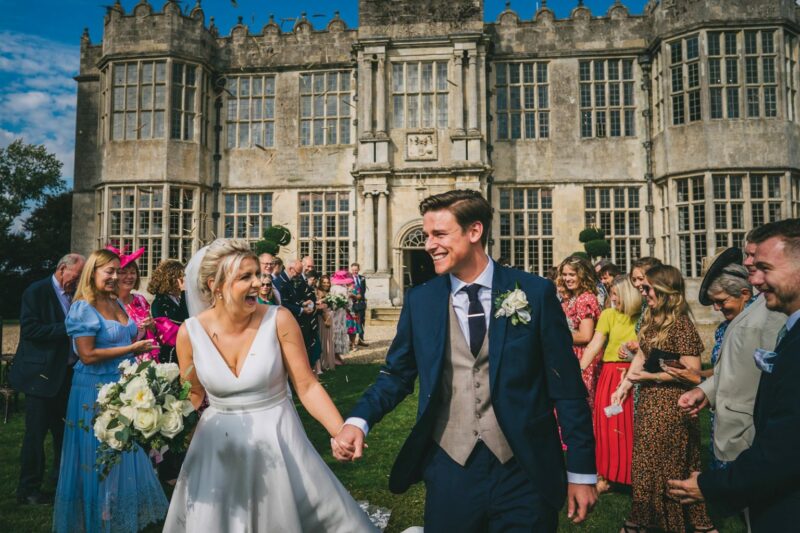 11. Choose your wedding party
Now you've secured the venue and started looking for suppliers, it's an excellent time to let your wedding party know that you'd like them to be involved on the day (bridesmaids, groomsmen, flower girls, page boys, ushers etc). 
12. Send your save the dates
With the date and venue secured, ask your stationery supplier to design a save-the-date that fits your wedding theme. If you're crafty, you could make them to save on costs.
13. Shop for your wedding outfits
Shortlist a few wedding outfit shops with good reviews and book some appointments. Remember that dresses, in particular, can have extended lead times, so it's best to pick your perfect dress as soon as possible. If you're getting a bespoke dress made, the same goes!
14. Send your wedding invitations
It's a good idea to send your wedding invitations around ten to six months before your wedding date. Ensure you have an RSVP deadline so you know your final numbers at least three months before your wedding date.
15. Organise your marriage license
It's easy to forget one of the most important parts when planning your wedding. Make sure that you organise your marriage license (these are often only valid for a few months).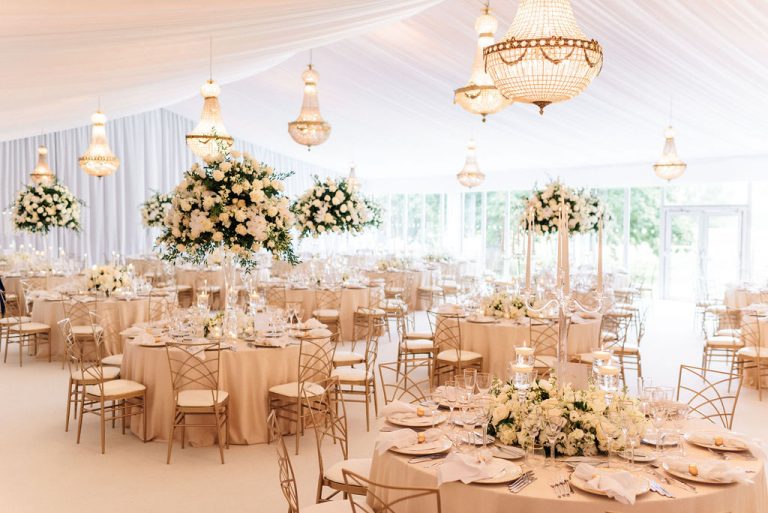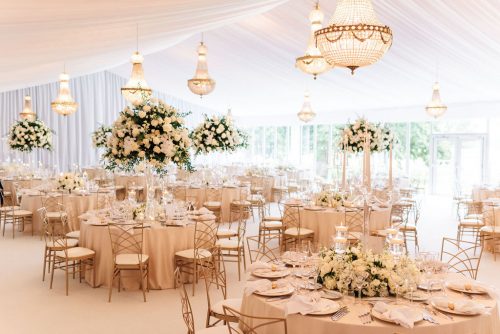 16. Create a wedding playlist
Even if you have a live band or singer, you'll need a wedding playlist with all your favourite songs to give to your DJ. Think about songs you love and others that will get people on the dancefloor.
17. Write your vows
Leave enough time to write your wedding vows; either memorise them or write them down to refer to on the day.
18. Ask your wedding party to prepare their speeches
Decide who you will have to make speeches at your wedding, and make sure you let them know in advance, so they have time to prepare what to say.
19. Choose your wedding rings
Don't forget your wedding rings! Make sure you allocate time to go wedding ring shopping, browse for your favourite design online or even go and make your wedding rings together. Many jewellers offer this service these days.
20. Create a wedding day schedule/order of the day
Plan a schedule to know when each part of the day is happening. Many people have this on a sign at their wedding, so guests know the order of the day.
If you're looking for further wedding advice and inspiration, look at some of our other wedding planning blogs or contact our expert wedding planning and catering team – call 0345 450 4545 or email us at events@dine.co.uk.