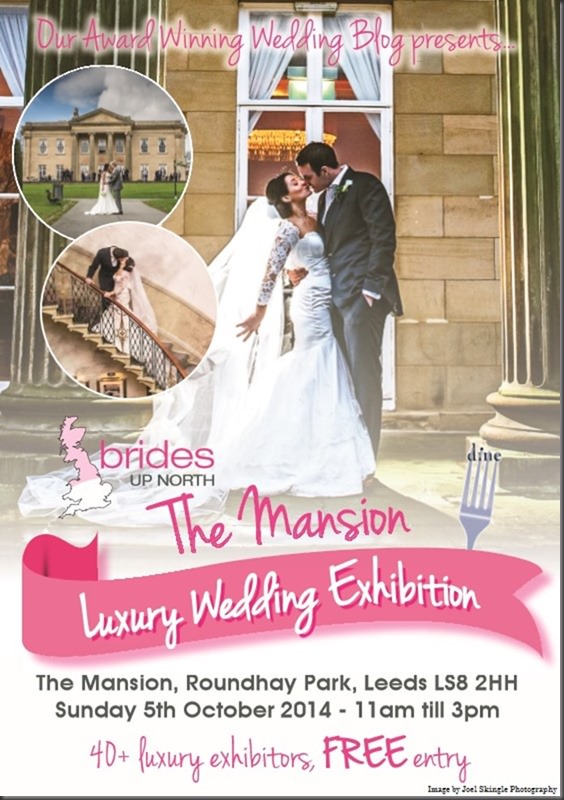 Dine are thrilled to be working with top UK Wedding Blog Brides Up North to host another fabulous Luxury Wedding Exhibition at The Mansion this Sunday 5th October.
Our beautiful venue will be open to visitors from 11am till 3pm, and full of the area's finest wedding industry suppliers.
Brides Up North has every detail covered, from invitations, to cakes, to wedding gowns.
We would love you to join us for a day of wedding inspiration.
Visit www.bridesupnorth.com/wedding-fairs to pre-register for your VIP Bride To Be Goody Bag and speedy entry.