As face to face meetings finally return and we can all stop shouting 'You're on mute!', what better time to share the most stunning corporate meeting venues across the UK – ideal  for the next time you have an all-important meeting.
After all, your environment plays an important role in your productivity and energy, so why settle for the usual boring meeting space when you can choose something truly invigorating? 
The Best Corporate Meeting Rooms In The UK
Here's our favourite collection of corporate meeting rooms, guaranteed to give the wow factor and show your attendees that you really do mean business
Leeds – The Mansion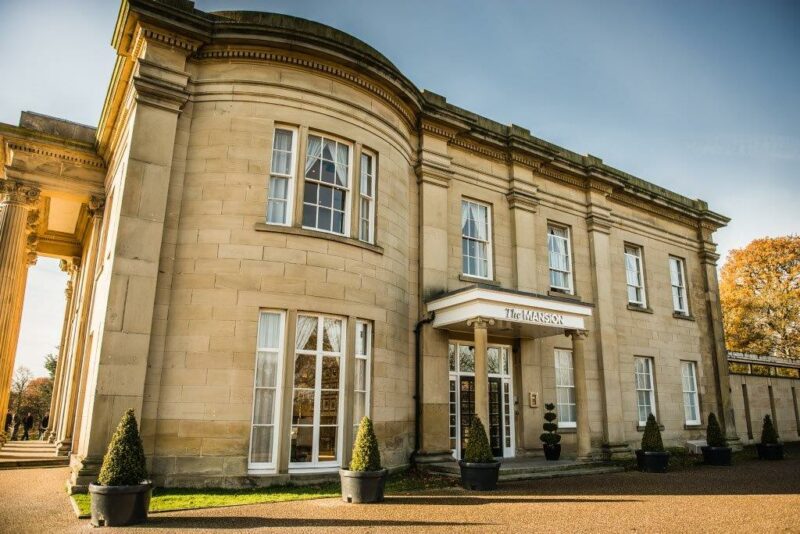 When it comes to finding the best corporate meeting venue in Leeds, there really is no other choice quite like The Mansion in Roundhay Park. 
Delegates will be impressed before they even step foot through the door, as they make their way through the picturesque setting of Roundhay's luscious grounds, towards the magnificent Grade II listed building.
Once inside, the venue itself is truly  show-stopping, offering bright, spacious rooms that ooze luxury (despite the surprisingly affordable rates!). 
For larger meetings and events, the grand Colannades Room offers theatre capacity for up to 130 guests or cabaret for 60. Favourite features include the large chandeliers and French doors opening onto the private terrace. 
The Mansion also caters to smaller requirements, with the Fountain Room a firm favourite for board meetings for up to 18 people. The sophisticated space offers scenic views of the park and has been furnished to the highest standard, creating a room ideal for important corporate gatherings.
Stunning venue aside, visitors will also get the pleasure of experiencing the first-class events team who are on hand to ensure all meetings run without a hitch – nothing is too much trouble and their attention to detail really shines through.
London – Uncommon Liverpool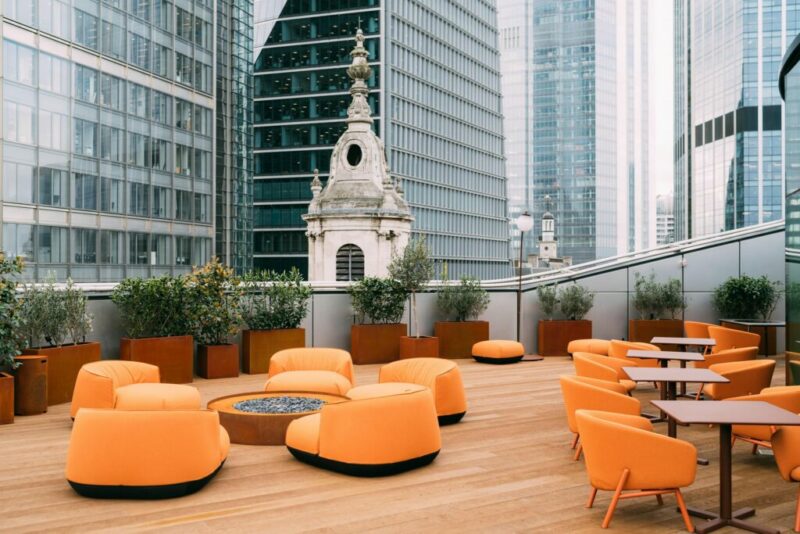 When it comes to London meeting venues, you really are spoilt for choice. If you're looking for something uber cool and creative, which still offers that luxury feel, then Uncommon on Liverpool Street is an ideal choice.
Located in the heart of the city and home to London's most iconic skyscraper, the venue boasts six corporate meeting spaces of varying sizes. 
We particularly love 'Meeting room 1' with its modern light features, comfy chairs and design-led furnishings. 
Manchester – Everyman Cinema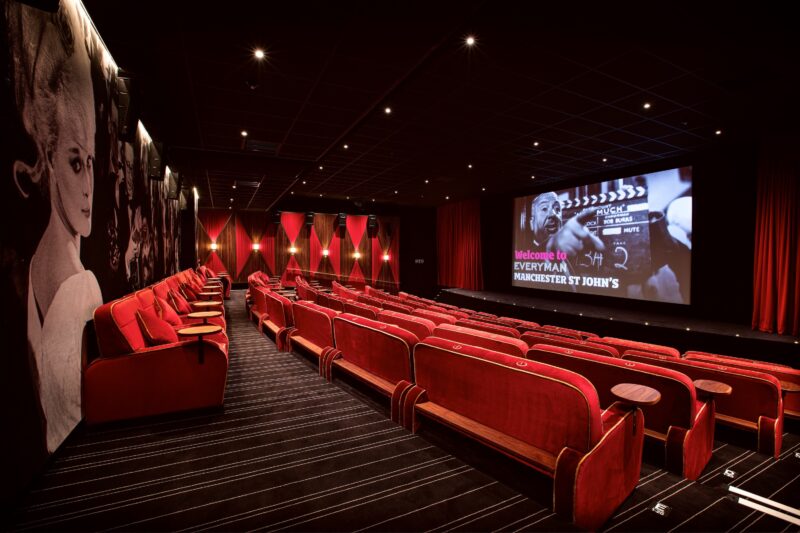 One of the more unusual options on our list, but certainly a stunning space to host a corporate meeting, The Everyman Cinema at Manchester's St John's offers luxurious sofa-style seating and of course – the big screen! You also have the option of adding 4 director chairs to the stage – ideal for panel presentation settings.
The space can host up to 72 attendees, with onsite catering options and the use of presentation lights to make your meeting extra special. 
Edinburgh – InterContinental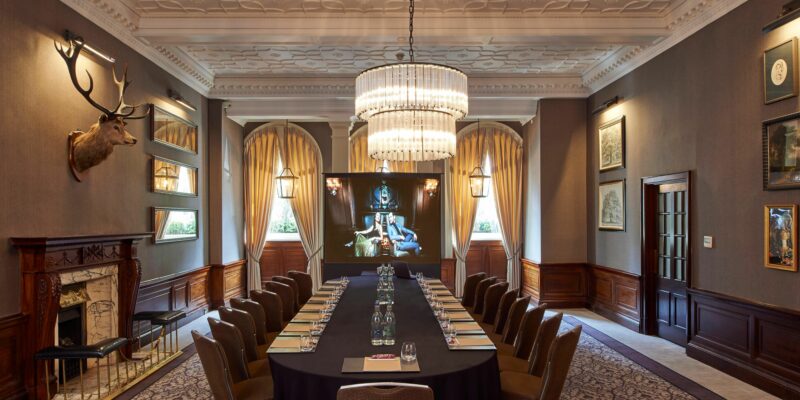 If your business is more suited to historic luxury, then the InterContinental in Edinburgh is your go-to. Offering stunning 18th century architecture, the main boardroom is a spectacular space with floor to ceiling windows, period features and a marble fireplace at the centre. 
It's hard not to feel energised when you're discussing business matters in this breath-taking space! 
Just minutes from the local train station, the iconic Library boardroom offers space for 20-70 guests and includes access to a cinema style screen – perfect for making your presentation stand out! 
Beverley – Rise Hall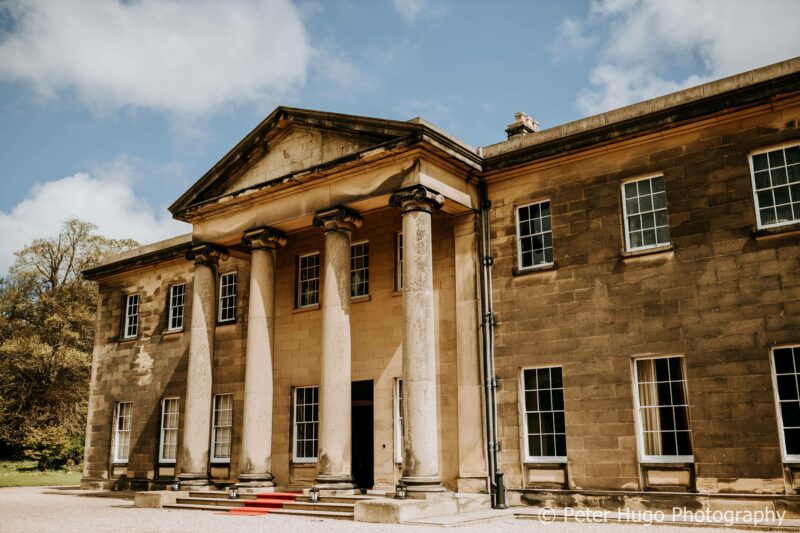 Need to keep things hush hush? If you're looking for a more secluded, private venue for your corporate meeting, but still want the grandeur and impressive surroundings, then we'd highly recommend Rise Hall – a stunning country house nestled in the beautiful East Yorkshire countryside.
This grade II listed stately home has a variety of unique spaces, ideal for a whole host of different requirements. From The Gallery to The Orangery – there really isn't a venue like it. You'll even have access to their expert events team, who will be on hand to help with any requests and keep things running smoothly.
Liverpool – Sefton Park Palm House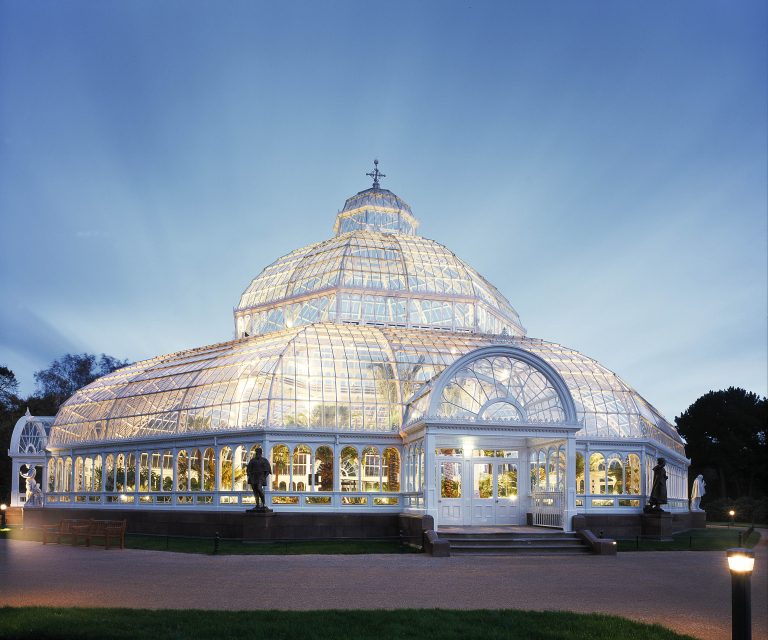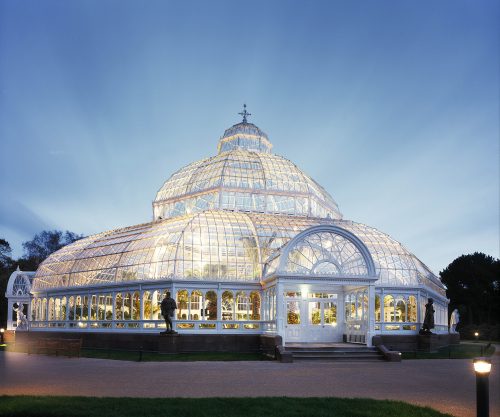 Situated in a unique Victorian glass building, Sefton Park Palm House really is a one-of-a-kind venue, perfect for hosting the ultimate celebration for your business or brand.
You and your guests will bask in the natural light, energising biophilia and beautiful surrounding grounds – making it a tranquil and exclusive venue for your corporate event or meeting.
With onsite security included and an event manager who will go above and beyond to meet your needs, organising your corporate event at this stunning venue will be a breeze (and one you'll remember forever!). 
Bristol – Milner Gallery at Royal West Of England Academy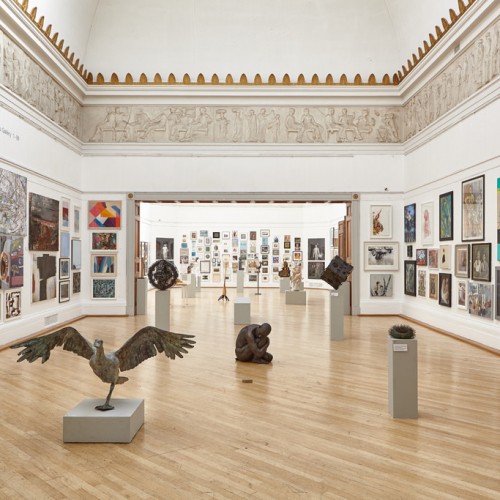 Those in more creative industries may wish to make their meeting backdrop one of artistic inspiration. For this we'd recommend the magnificent Milner Gallery at the Royal West Of England Academy.
With a spectacular boardroom which seats up to 30, this Grade II listed building boasts world class exhibitions, creating a unique space to host a corporate meeting or event.
Sheffield – Kenwood Hall Hotel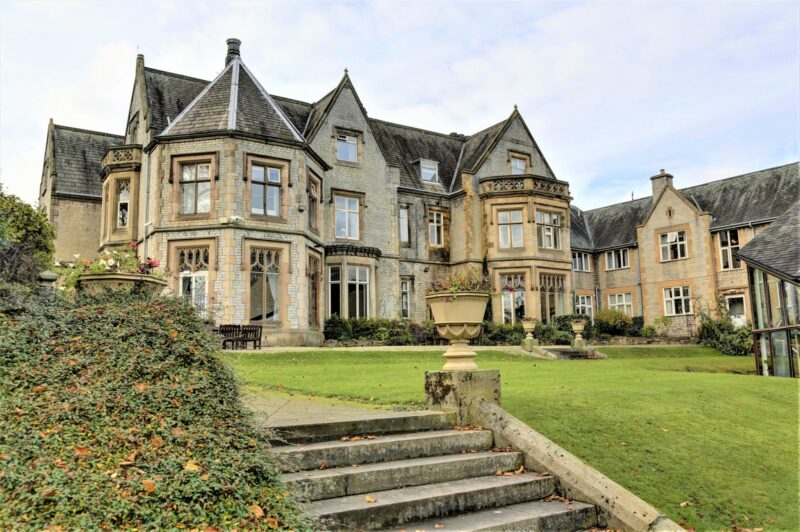 And the winner of the most impressive ceiling goes to… 
The Mercure Kenwood Hall Hotel offers a show-stopping, historical board room which boasts floor to ceiling windows plus an onsite games room for guests to relax between breaks. 
This venue is abundant with natural light with beautiful views of the gardens and plenty of onsite amenities – making it our number one choice for a corporate meeting venue in Sheffield.
York – Howsham Hall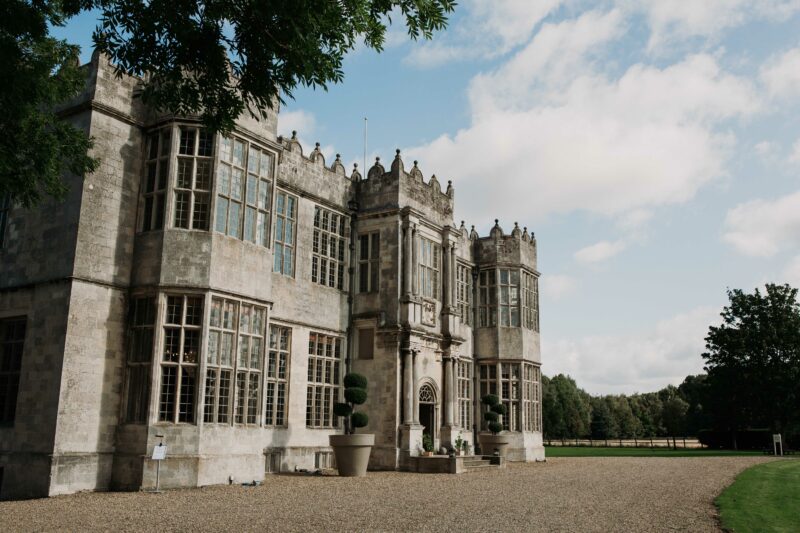 Escape the city to Howshall Hall, a luxurious Grade 1 listed stately home, surrounded by beautifully landscaped lawns and historic parkland. Just 14 miles from York, the exquisitely decorated venue offers excellent onsite catering and even some unique team building activities (archery class, anyone?).
 The space itself is extremely versatile, whether you need a board room for 20 or a theatre space for up to 80 guests – the venue can be tailored to suit your business requirements. 
Each space even comes with a screen, projector and any tech you need to make your corporate event a success.