The Sunday, A Luxury Wedding Exhibition At Nostell Priory
Dine are thrilled to be working with award winning wedding blog Brides Up North to host our autumn luxury wedding exhibition at our beautiful venue, Nostell Priory.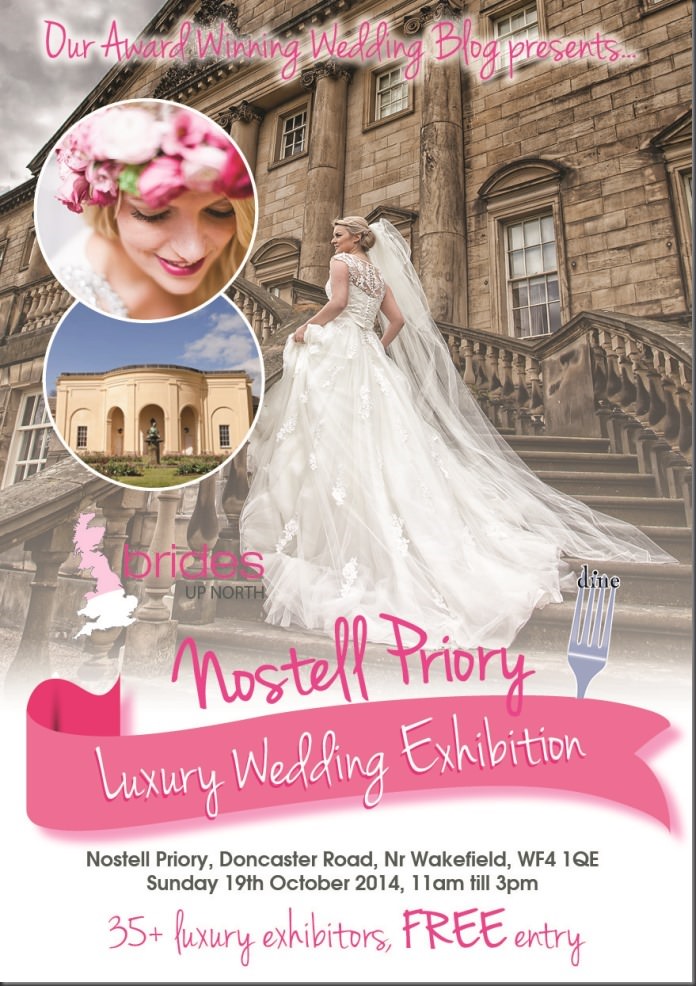 This season we've got all the details covered and more, all under one very beautiful roof.  There's bridal fashion -with some of Yorkshire's best boutiques in attendance – bespoke stationery, live music, flowers, event dressers, flash motors, photographers, photo booth, diamonds and more…
You can also meet with our event managers and enjoy tours of the stunning ceremony room and rose gardens before returning to the refurbished Riding School event space to browse.
You can register online at www.bridesupnorth.com/wedding-fairs

(function(i,s,o,g,r,a,m){i['GoogleAnalyticsObject']=r;i[r]=i[r]||function(){ (i[r].q=i[r].q||[]).push(arguments)},i[r].l=1*new Date();a=s.createElement(o), m=s.getElementsByTagName(o)[0];a.async=1;a.src=g;m.parentNode.insertBefore(a,m) })(window,document,'script','//www.google-analytics.com/analytics.js','ga');
ga('create', 'UA-3109156-1', 'auto'); ga('send', 'pageview');