Sharing food has long been a key social moment for weddings and events. From formal sit-down dinners to summer barbecues, sharing a meal is a social tradition.
Increasingly, the concept of sharing food has included the dishes themselves. Sharing platters have gone from being a niche concept to an increasingly popular way of eating. Guests enjoy them as being less formal and stuffy, and they can be a great way of bringing guests who don't know each other together. Here's some ways to embrace the rising trend of sharing menus for your event.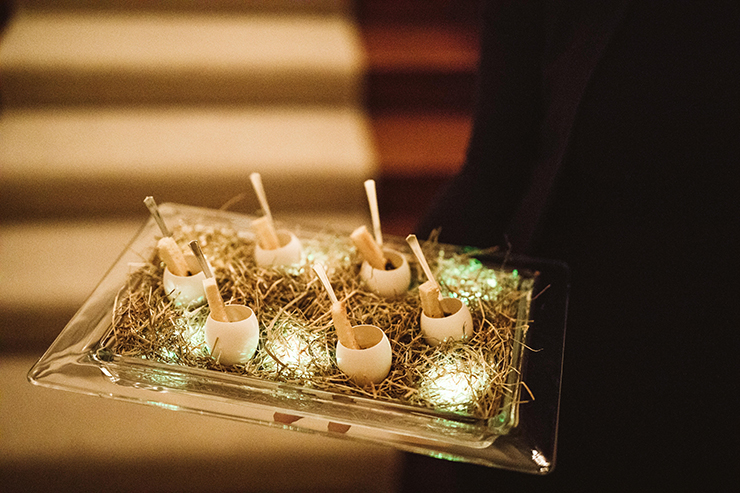 Canapes and bowl food
Canapes and bowl food might not strike you as being trendy, but they are the ideal sharing food for drinks receptions. Whether you plan for the canapes to be the overture to a larger meal, or the mainstay of the event, a good mix of canapes and bowl food helps break the ice for all sorts of events. They can have a real wow factor too, with interesting presentation and flavours.
We recommend 5 bites of canapes per person for a drinks reception- which gives you plenty of room to offer a variety of different foods! Take a look at our canape menus for some ideas.
Sharing Platters
Sharing platters work particularly well for starter courses and for less formal events. You might choose an antipasti platter of charcuterie, cheeses and olives with warm breads, for example.
For main courses, you could choose large bowls to be passed around the table- tagine works well for this. Or you could embrace the trend by having individual plates but serving vegetables and side dishes 'family style'- as a large platter shared by the table. We have also created sharing platters for desserts, which work very well when there are speeches or presentations during the event. If you want to create a real 'wow' factor, our Eton Mess can be assembled in the centre of the table, with each guest having a spoon and digging in!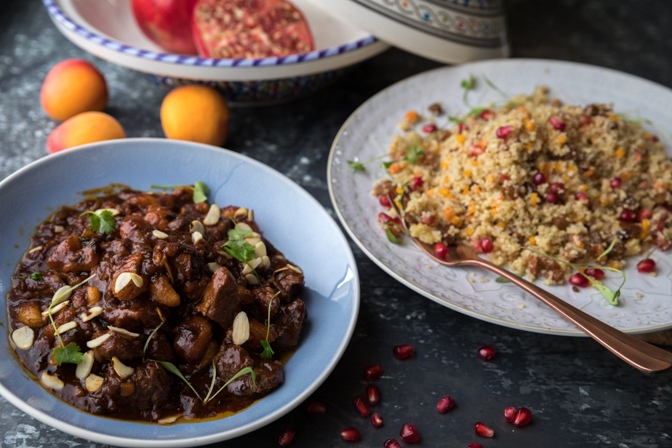 Food stations
For larger events, food stations allows you to offer differing styles of food, and allows your guests to try a bit of everything! You could offer sushi, tapas, cheeses, pizza, tacos, curry….. the options are endless! This has the added benefit of making it really easy to accommodate different dietary requirements across your food stations so nobody needs to feel left out.
Grazing tables
Popular on social media, the grazing table is the modern update of the buffet, and done well they can look amazing! A mix of sweet and savoury foods carefully arranged on the table rather than on separate dishes, they allow your guests to dip in. They do need careful management especially if you have any guests with food intolerances, and don't stay fresh for long so aren't suitable for every event.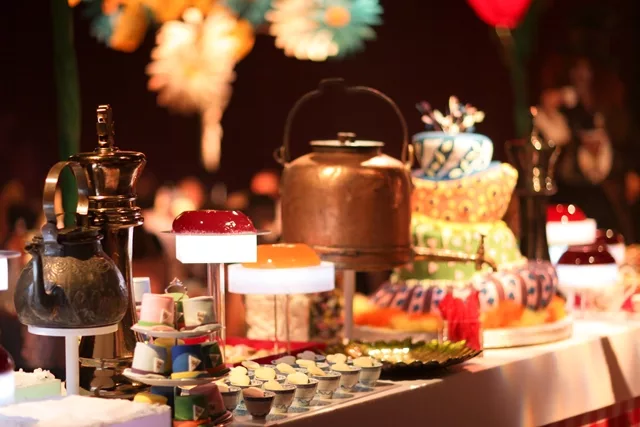 Pudding buffets
Dine's pudding buffets have long been legendary! These spectacular, sweet food stations encompass a sharing menu of desserts, cakes, sweets…. anything and everything! They can be themed to match your event style, and can usually be topped up during the evening to allow hungry guests to dip in when needed!
Barbecue
A summer event wouldn't be the same without a barbecue! A smart barbecue can be the perfect food option for summer events. A slow cooked joint of meat or large fish, vegetable skewers, and plenty of salads on the side are the perfect summer meal. If you have dietary requirements to think about, a separate barbecue is a good idea to avoid cross-contamination.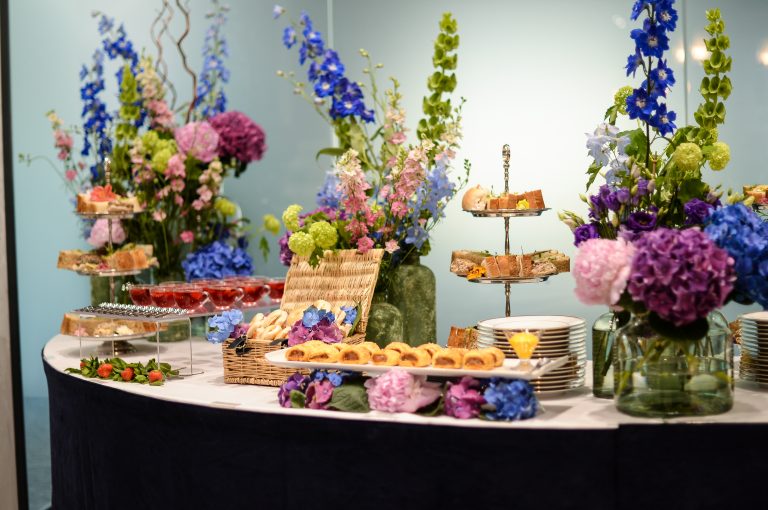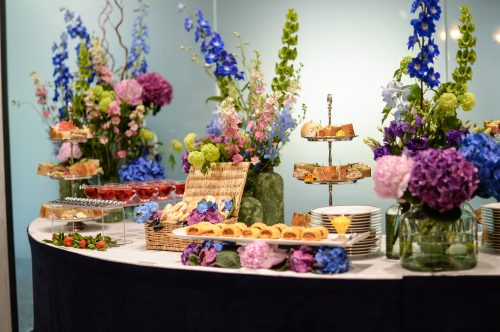 Afternoon Tea
Afternoon tea is as popular as ever- and the perfect sharing menu too. Whether you go for a traditional afternoon tea stand on the table, or offer a buffet-style selection of sandwiches and cakes, this is a great food option and sure to go down well with your guests.
Whichever food options you choose, you'll need an experienced event caterer to bring your vision to life. Dine has 25 years of designing and managing all types of events, large and small. Take a look at our menu pages to get inspiration, or contact us to discuss how we can help you plan your event.