Congratulations on moving your wedding date to a fabulously floral time of year!
I adore autumn/winter weddings and often surprise clients with the availability of flowers and foliage on offer. When your heart has been set on beautifully classic summer flowers – do not despair in any way.
Fabulous large headed roses, delicate spray roses, lisianthus, freesia and hydrangea are available all year round which is wonderful news. Work closely with your florist to discuss swapping other key seasonal flowers for lovely alternatives that are readily available in your new season. Swap peonies for large headed ranunculus (a personal favourite of mine), tall elegant gladioli for delphinium and nodding heads of scabious for lovely spring anemones. There are so many lovely alternatives.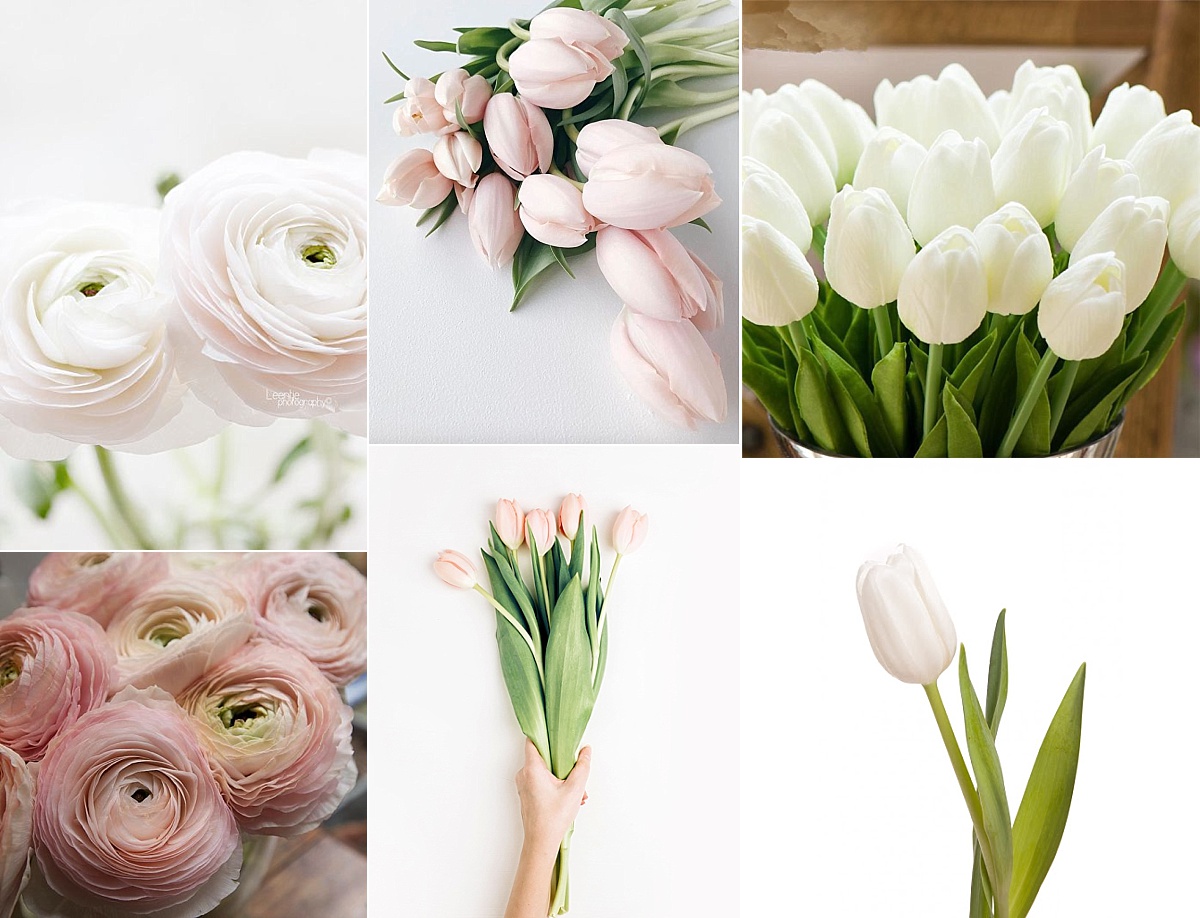 Consider reflecting the natural world around your venue on your new date. Richly coloured leaves, plump berries, rosehips and dahlia always look beautiful in Autumn. Fragrant pine and blue spruce foliage, silver brunia nuts and dark blue black ivy berries will instantly add a subtle seasonal touch to Winter events.
Embrace the very best that your new season can offer; stylish tulips in single, frilly and double petalled varieties, scented hyacinth, hellebores, muscari, and amaryllis are all stunning to work with. Many spring varieties are available from early October through to April so have a much broader season than people imagine.
With reference to colour, I see no reason to hugely adjust your original design. You will always be able to create a beautifully classic white/ivory/green palette whatever time of year you postpone to. For a more complex colour palette, you may simply need to adjust your choice of coloured flower varieties to achieve the overall look you desire. Therefore a little flexibility may be required and simply work with your florist on this.

Consider adding touches of a darker shade to your palette to reflect the autumn/winter feel. For example, if you originally selected a summery ivory and blush pink palette, consider adding a touch of dusky pink or plum to your floral designs to add depth and warmth to perfectly reflect your new wedding date.
It may also be that you really love everything that your new season has to offer.  In which case, you could decide to completely change your floral colour palette leaving all other elements of your wedding day the same. Burnt rust and burgundy flowers will look fabulous against navy, grey or green Bridesmaid dresses. The options are endless!

Take this opportunity to add fabulous flower varieties usually not available during the summer months. Speak with your florist, have fun with the choices and form a new, even more beautiful, plan which will excite and delight on the day.
Joanna Cairns
20th May 2020