It is just as crucial to nurture relationships with great suppliers as it is with clients.
Supplier testimonials
"The wonderful team at Dine are superbly professional whenever we work with them, making our lives as wedding & event florists so much easier and a real pleasure. Everything is organised to the last detail and nothing is too much trouble if we need advice or help whilst installing a job.
We have worked with Dine for many years now covering a wide variety of events from intimate dinner parties through to large birthday celebrations and fabulous weddings, many in Yorkshire best venues as well as private properties. We find the Dine style to be well considered, interesting and forward thinking."  Joanna Cairns – Creative Director, Twisted Willow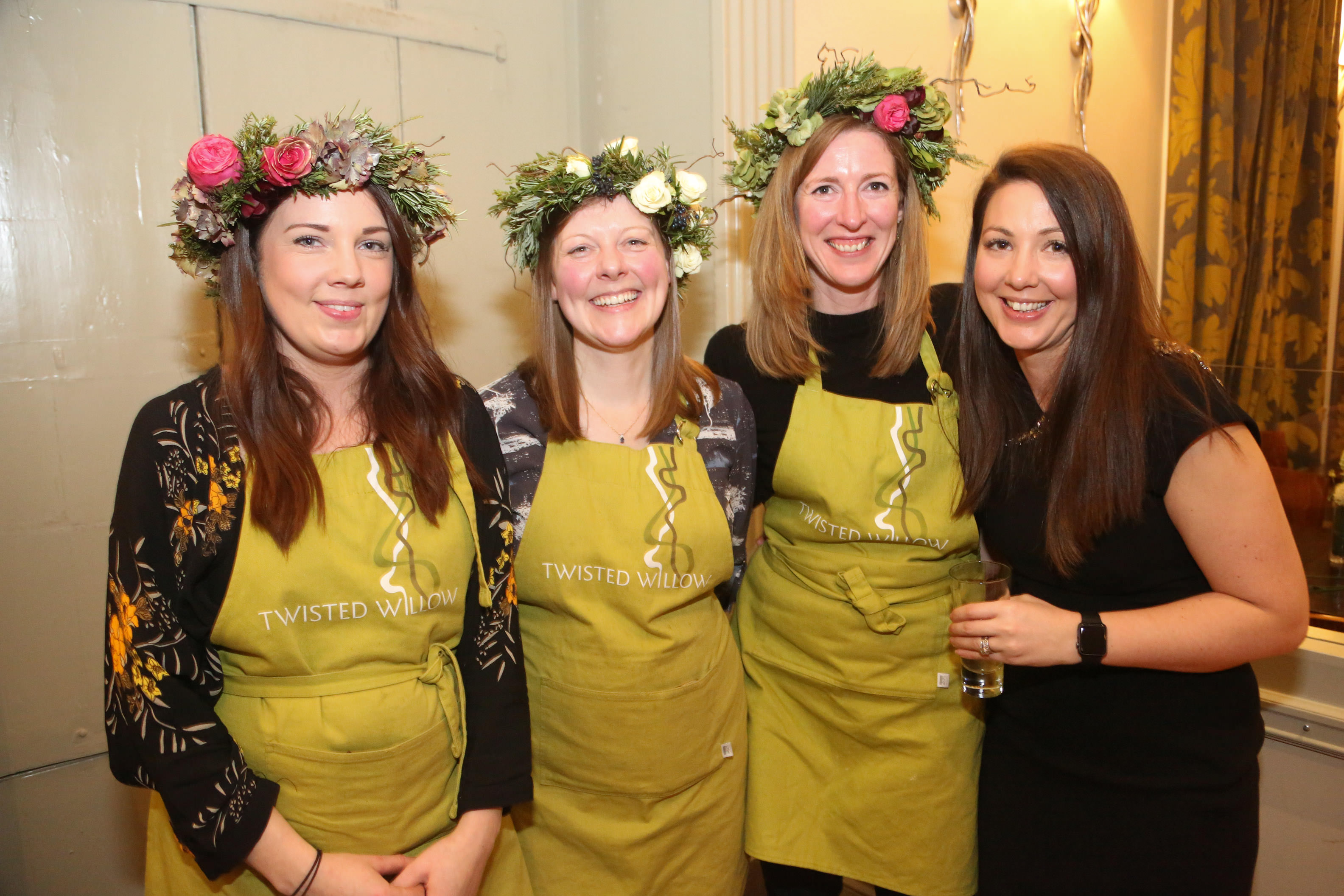 "Stylish food from a super friendly catering team. The care and attention that goes into the creation and finish of Dine's food is amazing." Olivia Brabbs, Photographer
Olivia captured this picture of our chefs plating the Christmas Ambassadors' feast – which she later wrote about in her blog.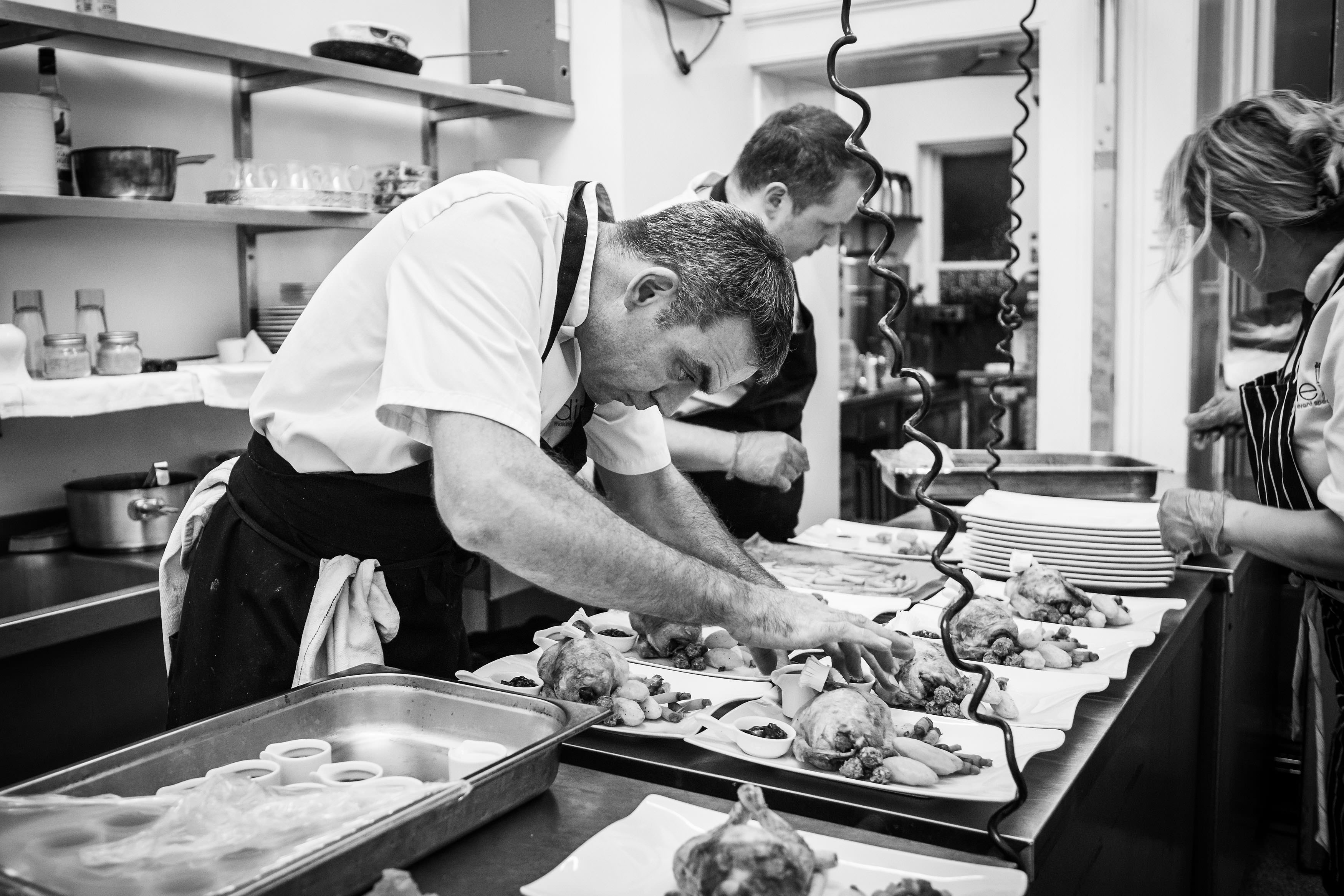 "I've worked with Dine on a number of occasions and even been lucky enough to sample their food. I can't fault their service and the food was absolutely delicious! Friendly staff in an amazing venue, Dine always provide a 5 star service." Daniel Thubron, Photographer
Some of Dan's recent work from the Valentine's theme Ambassadors' dinner at The Mansion in Roundhay, Leeds.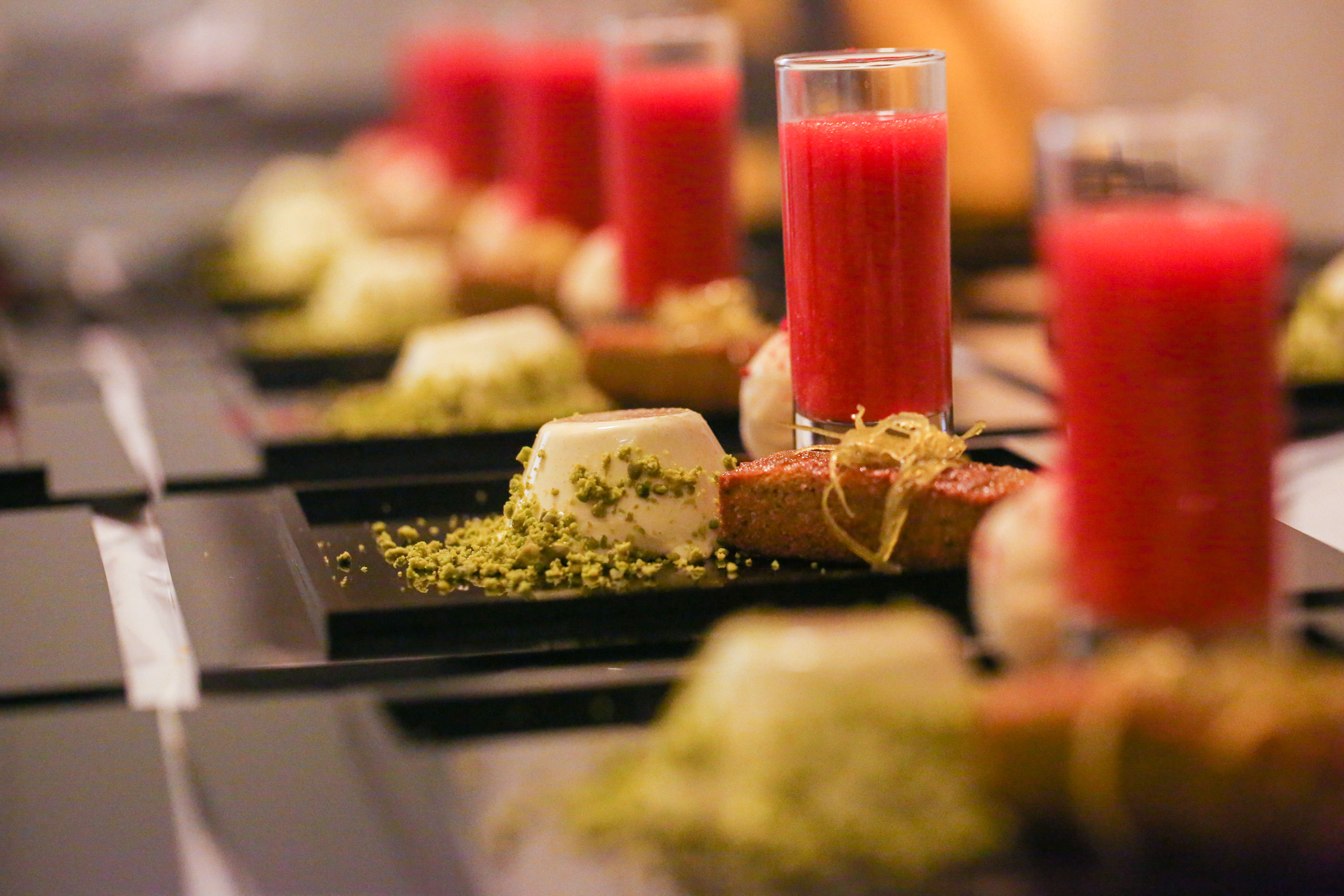 Client testimonials
"Firstly, a huge thank you to you all for your tremendous hard work in making Ben & Emma's wedding day the happiest & most special day of their lives. As you know, we had always had a dream for Emma's wedding and part of that dream was to have you – Dine. From the moment we met you, we immediately had confidence in everything that we discussed and you gave us so much to look forward to. You were so lovely, but always remained professional. We loved every minute of our journey with Dine. We will always remember & treasure their magical happy day forever that you so kindly made happen…." Bob & Sally-Anne (parents of the bride)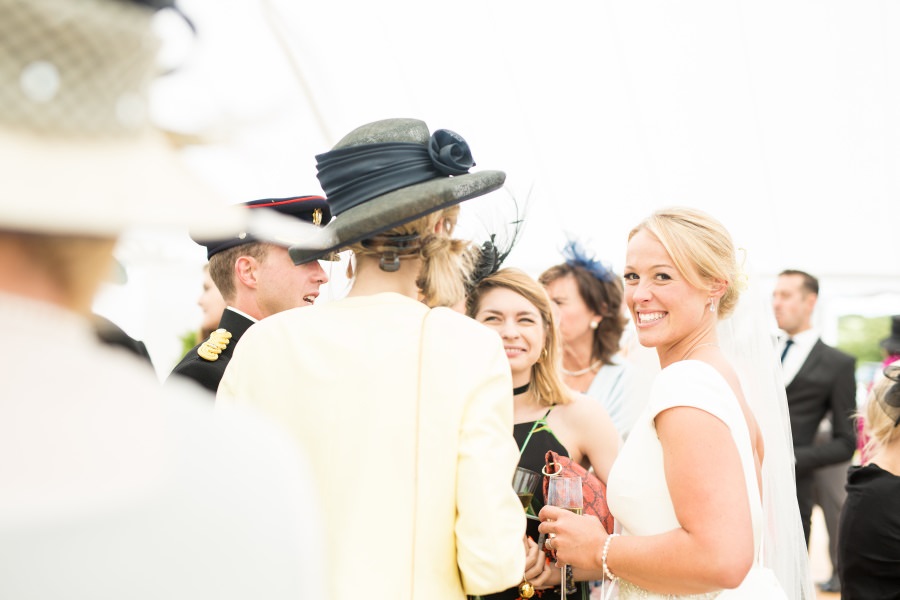 "We are unbelievably satisfied customers of Dine – you were simply superb. I have not spoken to a single person who was at the wedding who didn't mention how amazing the food was and how brilliant you all were. A couple of our guests run a lovely hotel and do a lot of weddings – they were completely raving about the staff, the canapés and the food in general – so it got the professional thumbs up too! Genuinely cannot thank you all enough. Total professionalism but with genuine friendliness. Perfect…. "Chloe & Richard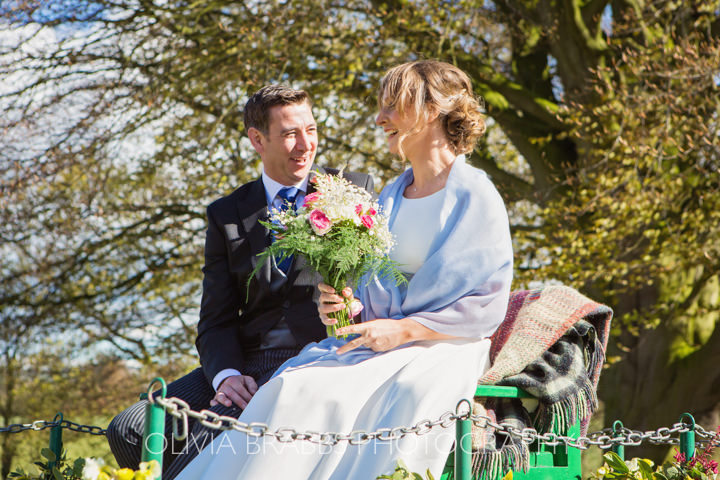 "Dine's attention to detail was impeccable. Katie and Matt were superstars! So much more than a catering service, they ran the reception like clockwork and took control of everything.
Matt took on the role of 'make sure bride is happy/comfortable' which made a huge difference to my day. When I was being photographed outside for too long with the wind blowing my veil and dress everywhere I began to get really frustrated/tired almost teary. Matt appeared with a glass of water and said 'time to go back inside', thank god for Matt!" Anneka & Michael O'Byrne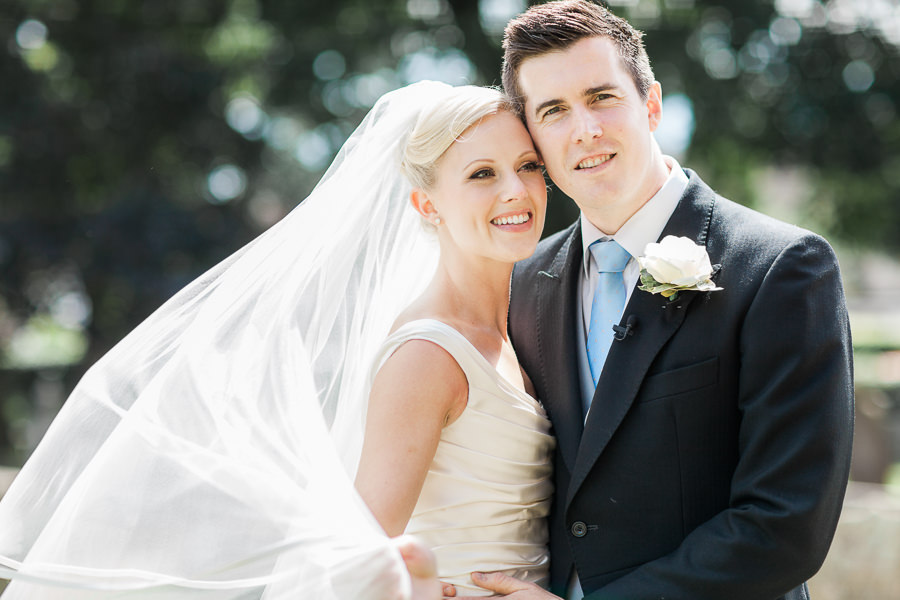 And if our heads weren't already big enough! A few more…
"We just wanted to say a massive thank you to all of the team, but in particular to you! You have made everything so easy and enjoyable and everything ran so smoothly. We cannot thank you enough. We would highly recommend Dine to anyone!" Katie & Oliver
"Firstly, can I just say WOW …..
What a great night, you did us proud and we really left with a great experience had by all, the staff are still buzzing. So a big thank you to Natalie, yourself and the rest of the team." DJ Drinks
"Thank you for making our wedding a day to remember, everyone has commented on our good the food was, and attention to detail, and how organised you were which is very high praise considering some of the back grounds of the guests" William & Sarah
"The best, in every sense of the word, meal any of us have ever had…" Clive & Angela Jordan
"From the word go, Dine at The Mansion were so helpful. They were always on hand on the day and helped us clear down at the end. All in all a great venue with great staff and we wouldn't hesitate to use them again." Dr Oetker (Product Development Meeting)
The team
Our mission statement and mantra is "making every event special…" the team at Dine are dedicated to delivering exceptional occasions.
Some of our lovely team with the Brownlee brothers, when they attended the Ambassadors' dinner in October 2017… any excuse to show off this picture!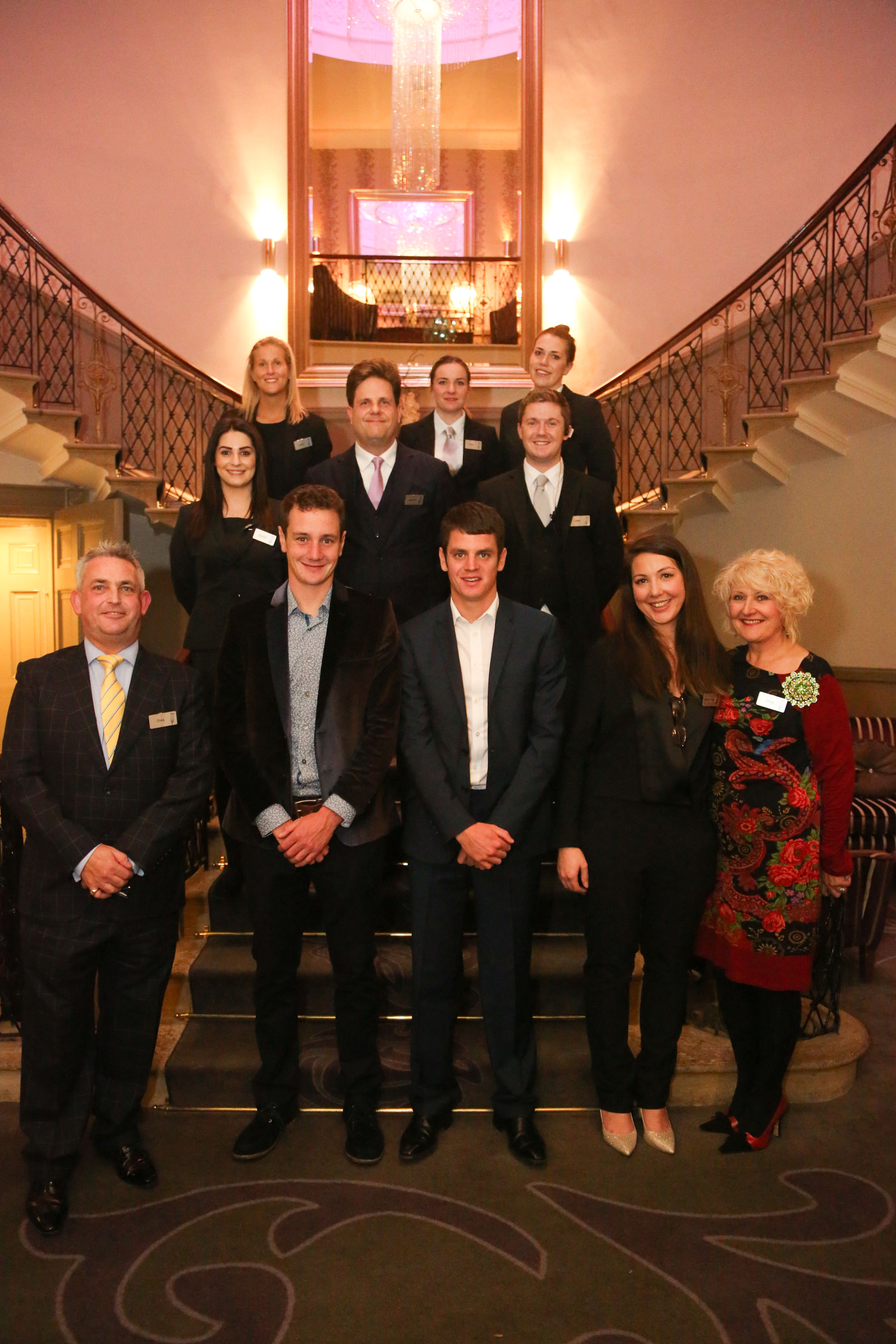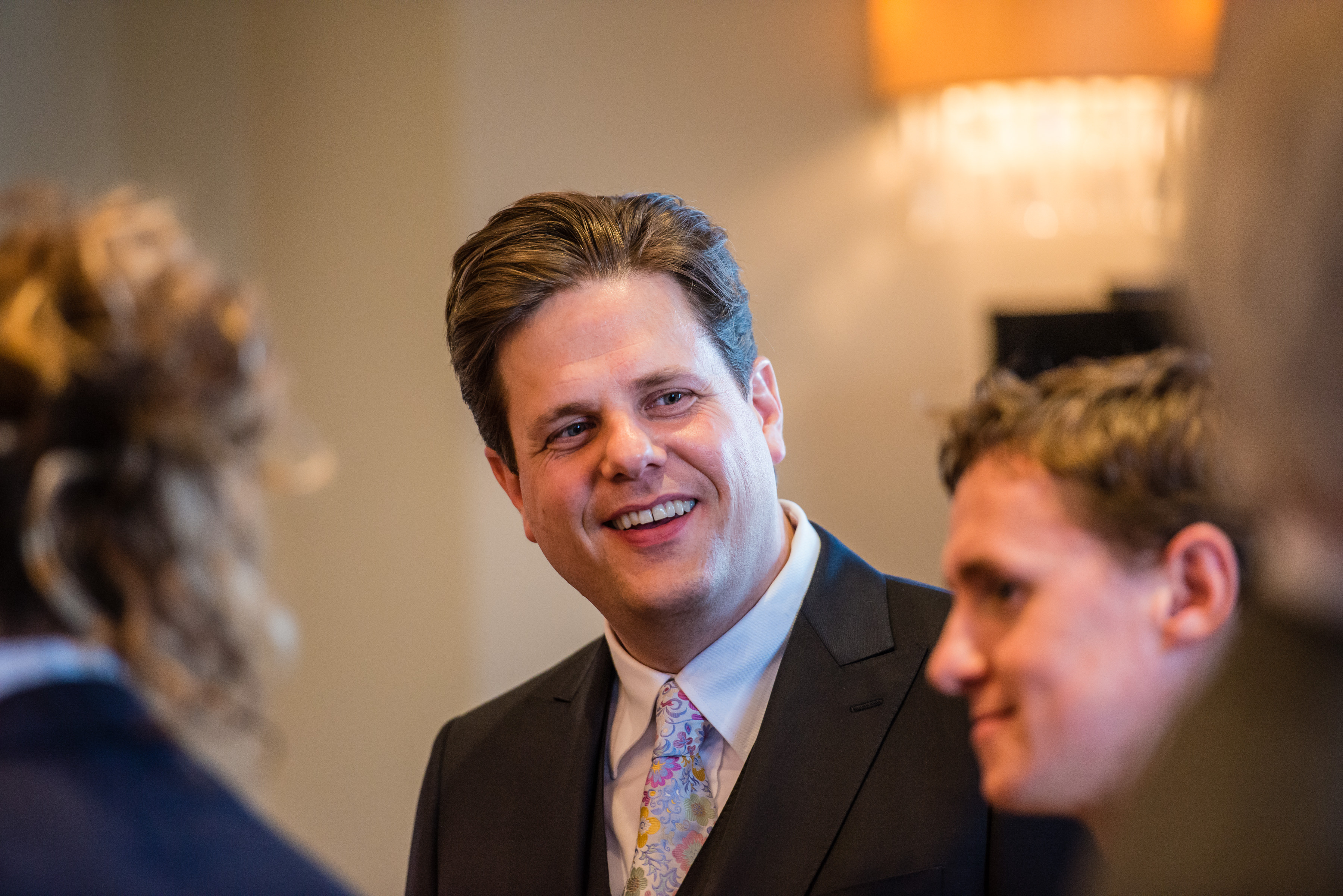 If you are looking for an award winning catering & event management team, then get in touch today: 0345 450 4545 or events@dine.co.uk