Arrival Drinks were served to guests as they entered The Mansion… Torres Estelado Organic Sparkling Wine ~ Chile
Canapés were offered in the lobby at the foot of the sweeping staircase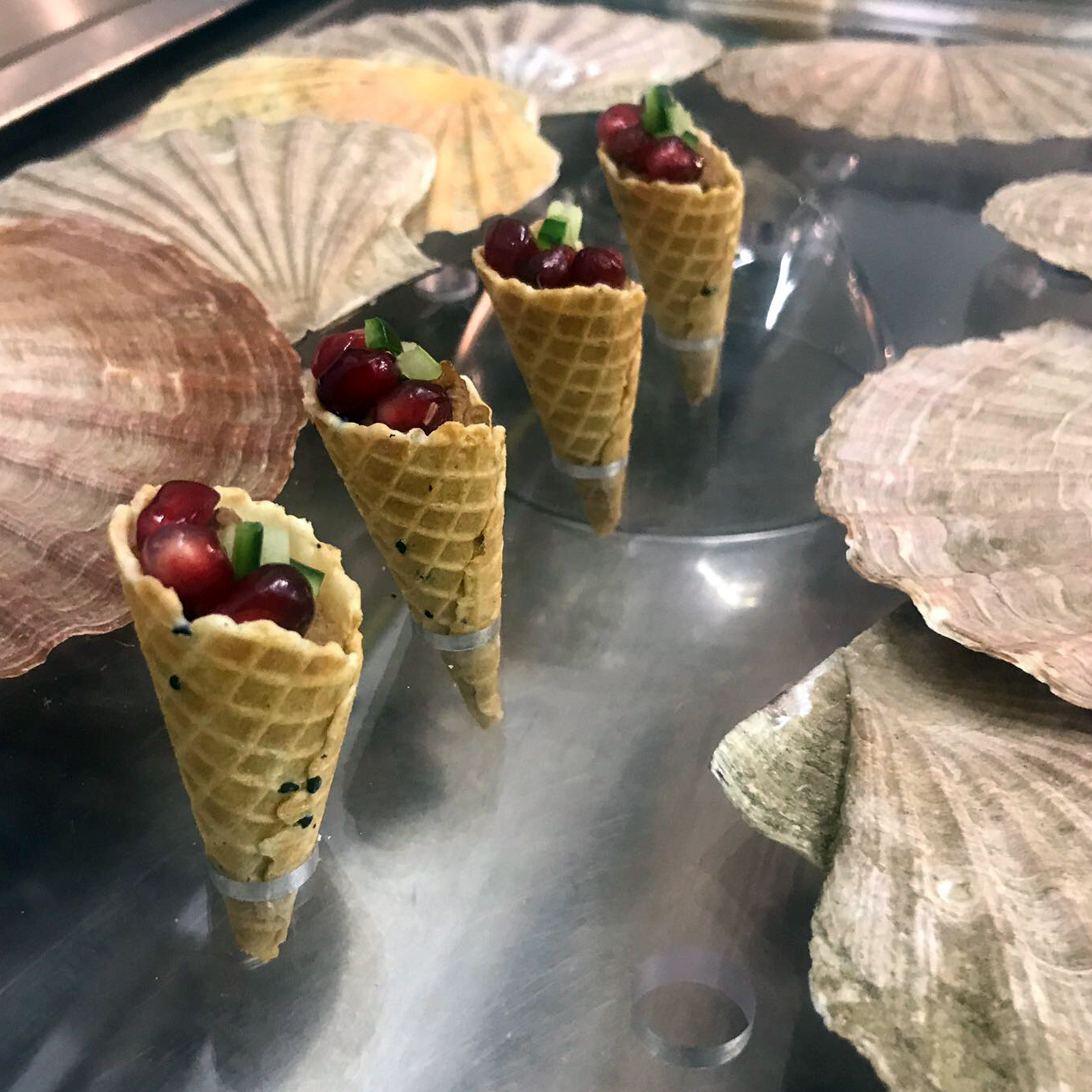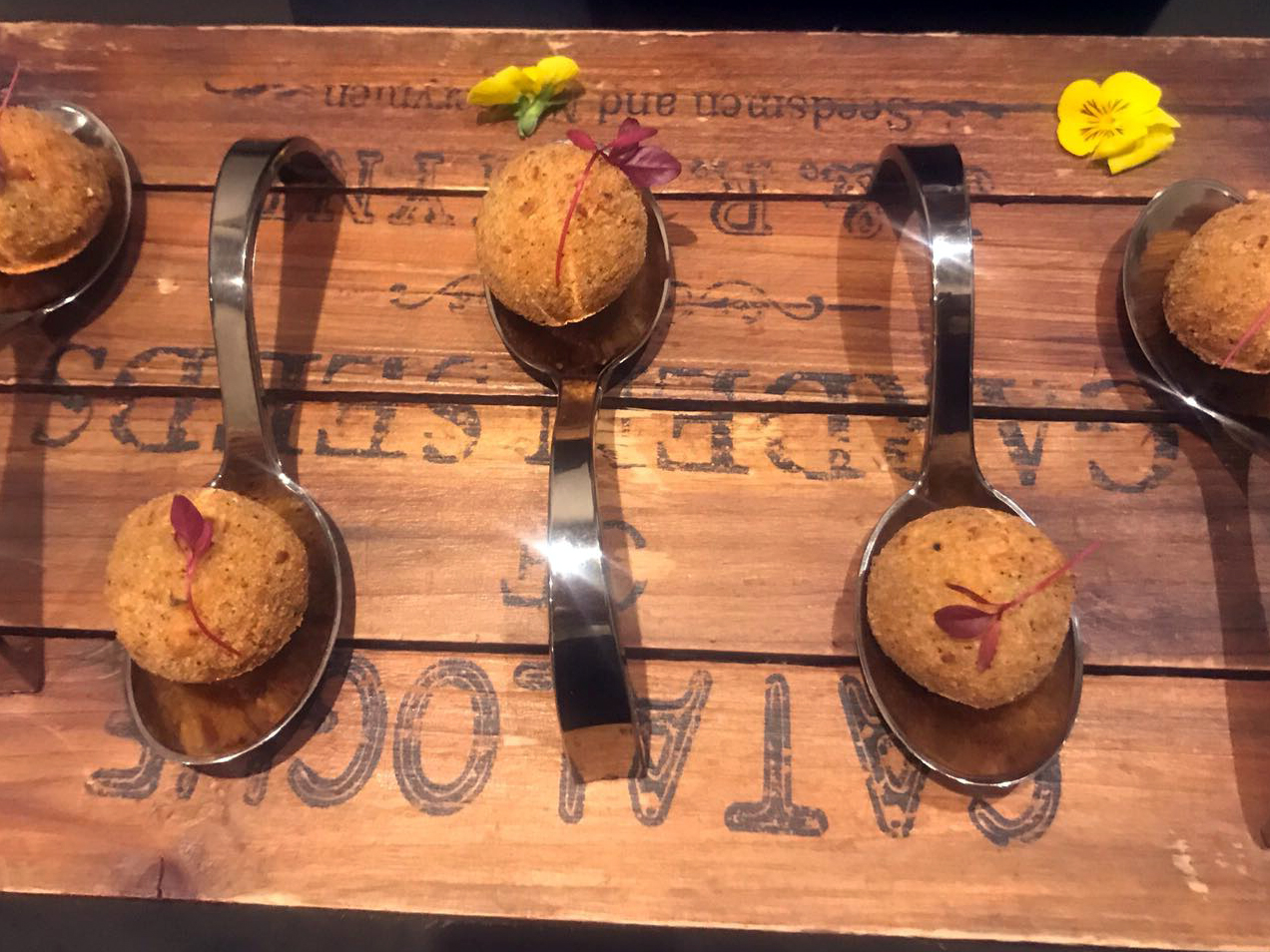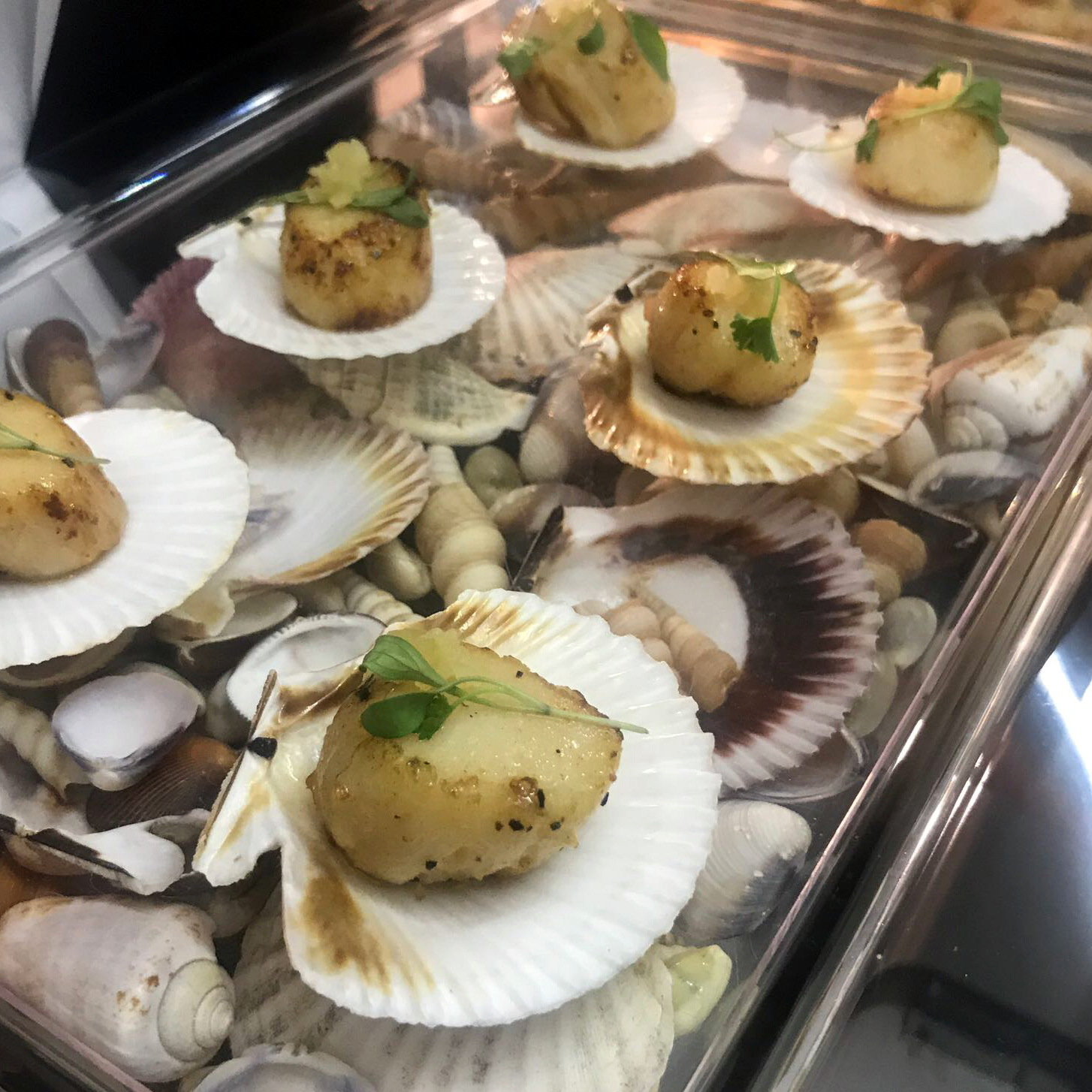 To start…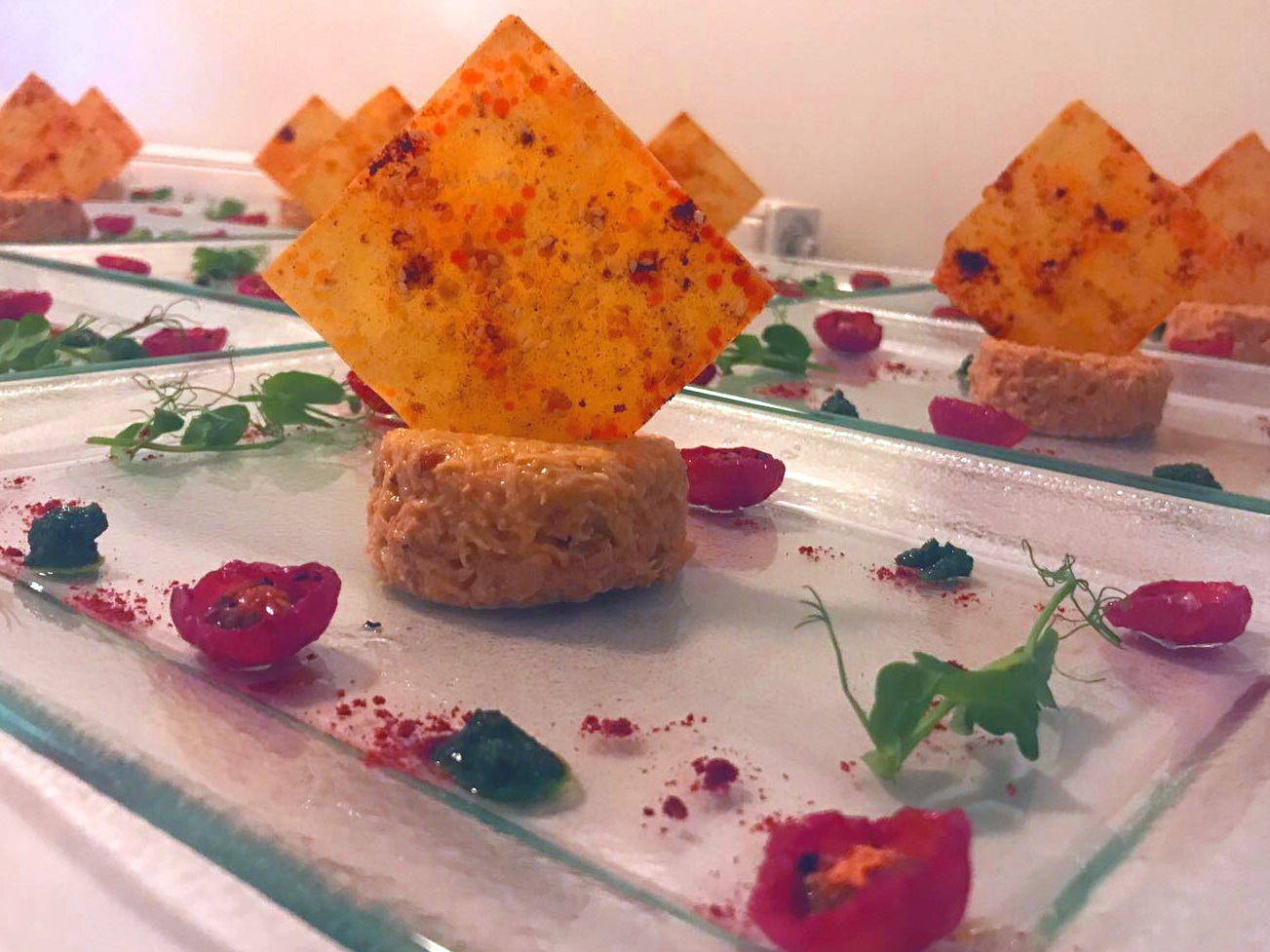 Paired with delicious wine from Hoults Wine Merchant – Te Awa Leftfield Albarino 2016 ~ New Zealand
Tasting notes: Nelson on New Zealand's south island may be far from this grapes spiritual home in Rias Baixas, Spain but this wine proves that Albarino thrives in the New World. The classic lime freshness is a little more toned down but still provides a delicious kick which compliments the crab perfectly. 15% of the wine was fermented in seasoned oak barrels which adds texture but not oak flavours. This texture balances out with the paprika. A thoroughly modern take on a traditional wine.
For main course…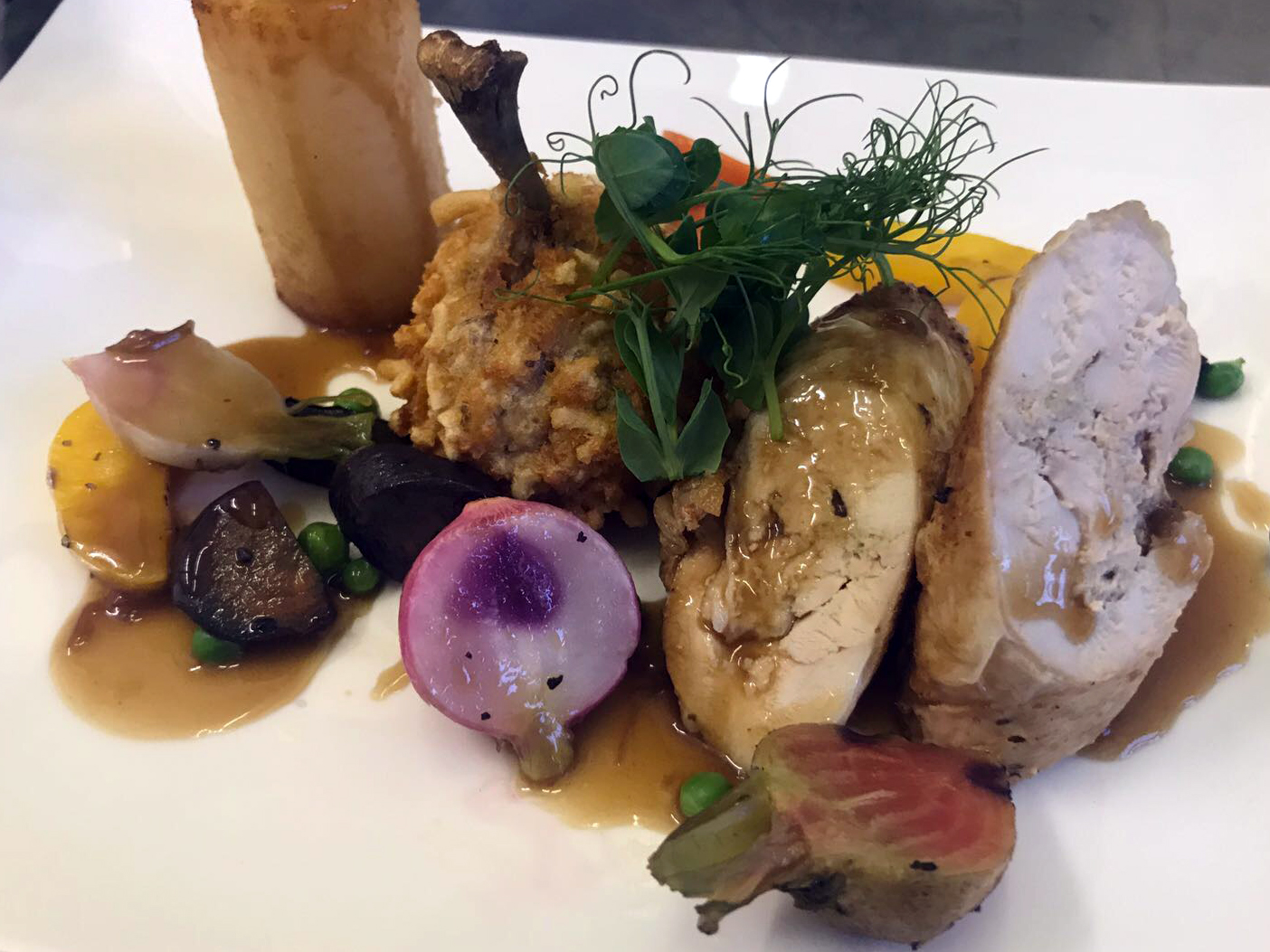 Accompanied by – Vergelegen Reserve Chardonnay 2014 ~ South Africa
Tasting notes: Before legendary winemaker Andre von Rensburg began his stint here this winery only planted Bordeaux varietals (Sauvignon and Semillon for the whites) Andre saw the potential for Chardonnay and this wine is testament to that vision. Complex flavours fo white peach, pineapple, citrus blossom and buttered toast. That careful use of oak is what makes this wine such a good pairing for chicken as it adds weight, texture and those beautiful toasty notes but the poised acidity prevents the wine from becoming overbearing.
The big finish…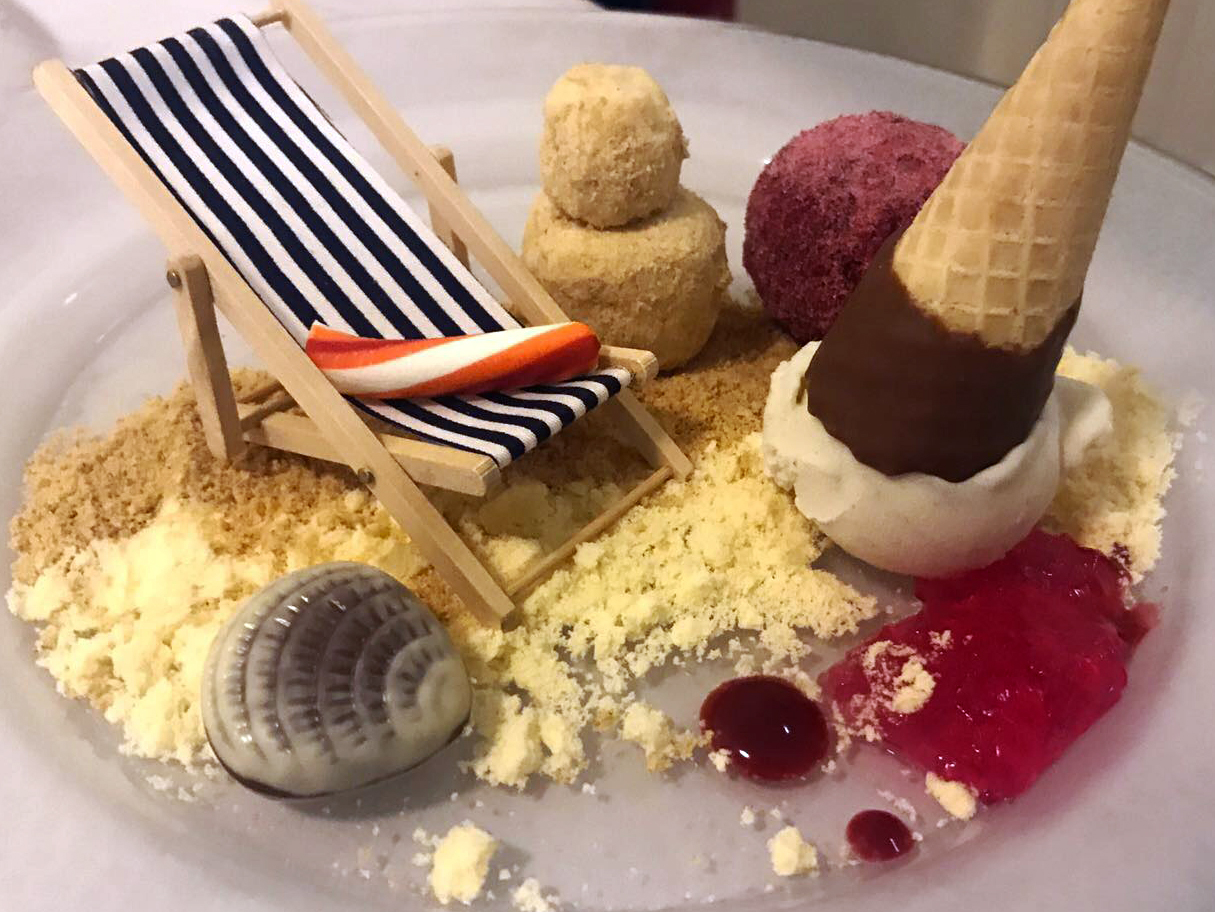 Upside down vanilla ice cream with cone on top, shortbread crumb & digestive (sand), stick of rock relaxing on a deck chair, white chocolate rocky road sand castle with mini doughnuts (beach balls) coated in raspberry sugar, chocolate praline shells brushes with white chocolate.
Tabali Reserva Late Harvest Muscat 2015 ~ Chile
Tasting notes: This selection of summery treats needs something sweet but not overbearing and the floral elegance and freshness of a delicious young Muscat is perfect. The Limari Valley is in the most northern wine making region of Chile and this cooler climate ensures subtlety, freshness and elegance. A very pretty wine.
Our clients know good food and service, that's why they come back to us time and time again.
If you need some assistance finding a venue for your next event or would like to discuss menu options, then please do get in touch with our team: 0345 450 4545 – events@dine.co.uk
Experience the Dine difference!