Future brides and grooms will know that booking your wedding venue is one of the first things you should tick off on your wedding planning list. Once you've booked the venue, you have a definite date to work with. From there, you can get your save the dates sorted and start booking other elements of your wedding, such as catering, entertainment and photography. 
Wedding venue hunting is like house hunting; you must ask all the important questions upfront. This will help you stay organised and avoid surprises after you've paid a deposit and secured your venue.  
Our expert wedding planners at Dine have compiled this list of 25 questions you should ask your wedding venue using their wealth of knowledge and experience.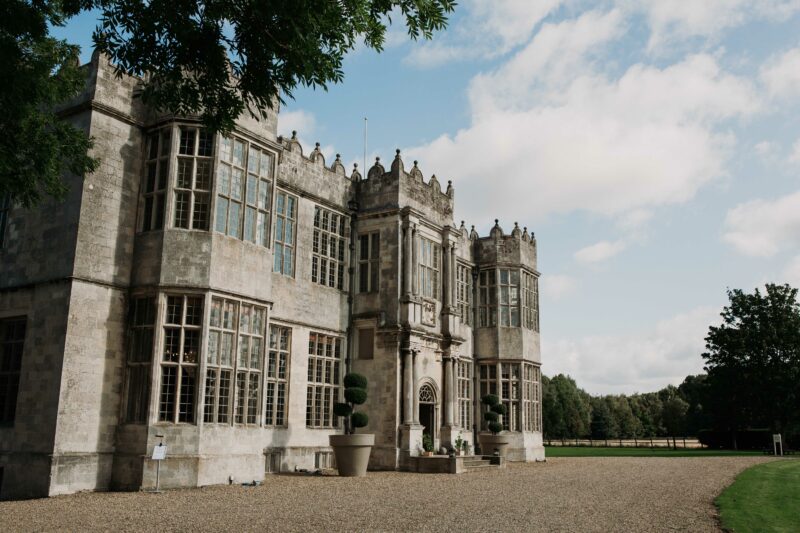 The most important questions:
1. How many guests does the venue accommodate?
First and foremost, you need to find out how many guests the venue can accommodate. Make sure you have a rough idea of how many guests you expect to invite to your wedding before venue hunting. This will help you quickly eliminate too big or small venues.
2. Do we get exclusive use of your venue?
Most couples want to ensure they are hiring the entire venue for their wedding day, so asking whether the wedding venue costs include exclusive use is necessary. The last thing you want is another wedding taking place at the same venue and day or random passers-by strolling around.
3. Does the venue have a list of recommended suppliers?
Most venues have a list of trusted suppliers they regularly work with for events and weddings. This includes photographers, entertainment, catering, flowers, decor, cake makers, stationary designers, hairstylists and makeup artists. A list of recommendations means you won't need to spend as much time searching for these suppliers on your own.
4. Does the venue have a license for civil ceremonies? 
This question only applies if you want to hold your wedding ceremony and reception at the same venue. If not, you'll have to explore other options for your wedding ceremony and organise transport for guests to the wedding reception.
5. Does the venue have public liability insurance?
The last thing you want on your wedding day is an injured guest! Ensure the venue shows you proof of public liability insurance for that extra peace of mind.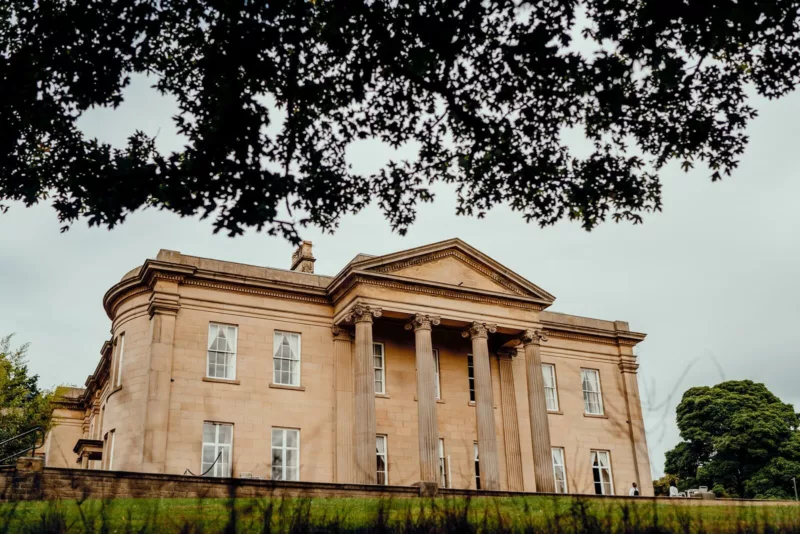 Venue-related questions:
6. What time can we arrive on the day, and what time will the wedding reception need to finish?
It's important to ask when you and your suppliers can arrive at the venue on your wedding day. You want to ensure enough time to set up before your guests arrive. Similarly, ask what time the wedding reception needs to finish, as you can add this to your wedding invites.
7. Does the venue have outdoor space that can be utilised?
If you're planning a Spring or Summer wedding, ask if you can use terraces or gardens for wedding photographs or drink receptions. Make sure that you check if there are shaded areas and if the venue will allow food and drinks outside.
8. Is the venue child, disability and pet friendly?
If you have any friends or relatives with disabilities or plan to have children or pets at your wedding, check what access to the venue is like and whether there are any restrictions on inviting children or pets.
9. Do you have accommodation on-site?
It's convenient to ask whether the wedding venue has accommodation on-site, as you may want to reserve this at the same time as your wedding date. There may also be a discount on accommodation if you're hosting your wedding venue at the same location.
10. Does the venue have any restrictions with wedding decorations?
Some venues restrict the type of decorations you can use on your wedding day. This is usually more likely to be true with some more historical or religious wedding venues. Ask about this before you start planning your decor.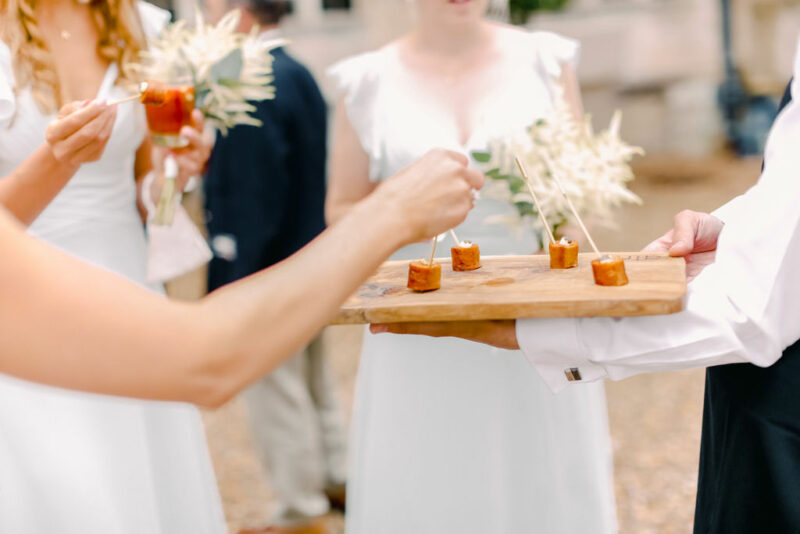 Food & drink questions:
11. Do you offer catering in-house, or do we need an external supplier?
While most wedding venues will have in-house caterers, it's worth knowing this as soon as possible so you can start planning your wedding day menu. It's unlikely that venues with in-house catering will let you use external caterers, so be clear upfront if you have something particular in mind. If the venue doesn't offer catering, they'll have a list of preferred caterers to make the choice easier.
12. Does the venue cater for dietary requirements?
There will be one or two people with specific dietary requirements at your wedding. Double-check that the venue can cater for dietary needs such as dairy-free, gluten-free, vegetarian and vegan. Add this to your wedding invites and let the caterers know in good time.
13. Does the venue have non-alcoholic drink options for guests?
With more people opting to go alcohol-free, check what the venue can offer regarding non-alcoholic drinks. If the answer is just Coca-Cola – ask about the possibility of a signature, non-alcoholic cocktail or stocking some alcohol-free spirits.
14. Is there a corkage fee?
It's worth asking whether the venue charges a corkage fee if you plan to supply any of your drinks. It might work out cheaper for the venue to provide the drinks instead.
15. How many people can each table seat? Are linen and crockery included?
You'll need to know how many people can sit at each table to make a seating arrangement. The venue may have different options for seating, such as long tables joined together or individual round tables. You can also confirm that linen and crockery are included (some venues charge extra for these).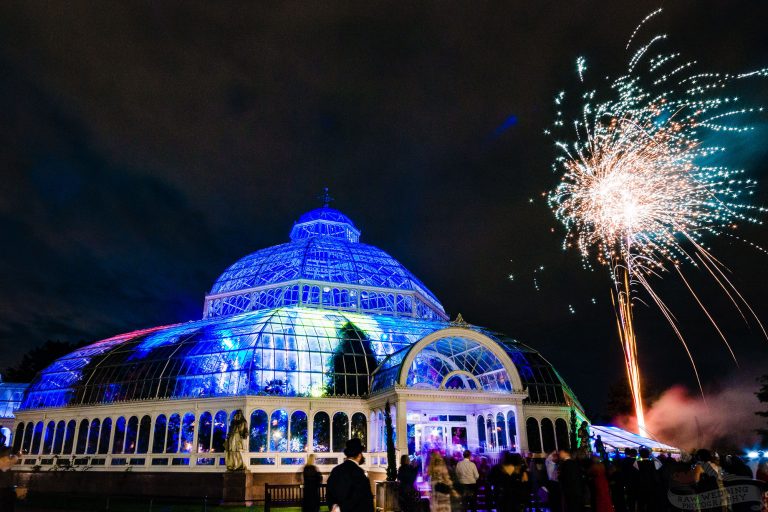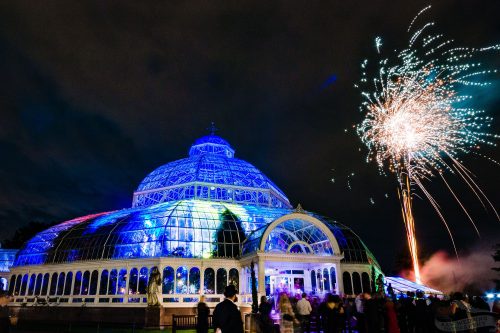 Entertainment questions:
16. Can you accommodate live music?
Many people choose to have a live band, musician or DJ to provide entertainment on their special day. Ask your venue if they can accommodate live music and if they have a list of preferred suppliers for entertainment.
17. Does the venue have speakers/sound equipment?
In follow up to the question above, does the venue have a sound system that can be used on the day, or do your entertainers need to bring their own? Is there an extra charge to use the venue's sound equipment?
18. Do you allow fireworks and confetti?
Some couples want to celebrate their day with confetti and fireworks. Many venues have restrictions on both of these things due to the mess and potential safety issues. It's always best to check their stance before you get too deep into your planning.
19. Does the venue have a volume limit?
Some venues have a volume limit on music and entertainment. This is often out of respect for neighbouring properties and venues. Check this and brief your chosen entertainers on any sound restrictions.
20. Does the venue have a dancefloor?
Always check if the venue has somewhere that can be used as a dancefloor, as this will be important for the first dance and the evening reception.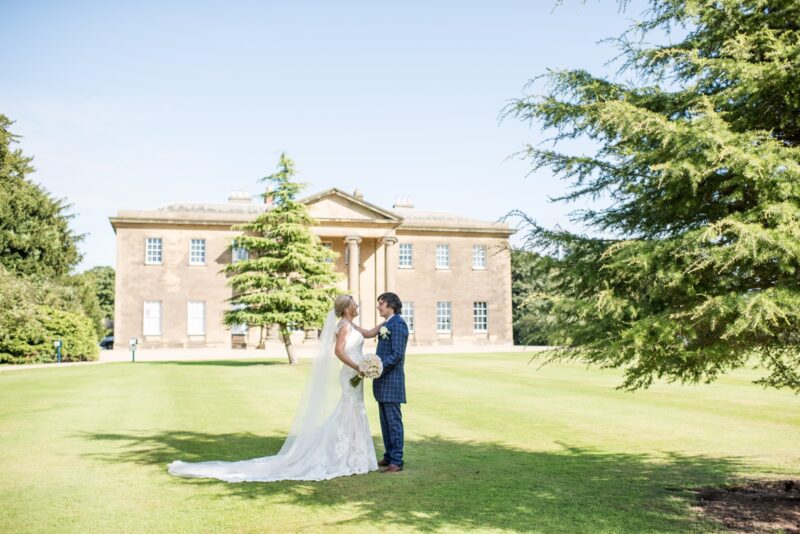 Financial questions:
21. How much is the deposit to secure the venue?
If the venue is available and you don't want to miss out, check what's needed to secure the wedding venue. This is usually a deposit and a signed contract.
22. When is the full payment for the wedding venue due?
Know precisely when you must pay for the venue before your wedding. Some venues might have payment installation options, and others might ask for the remaining balance in full.
23. Do the prices include VAT?
To avoid surprises, ask upfront if the prices shown to you include VAT. If not, ask to see the fees with VAT, so you know exactly what needs to be paid and can factor this into your budget.
24. What's your cancellation policy?
Although nobody wants to think about the worst-case scenario, ensure you're well-versed in the venue's cancellation policy – just in case.
25. Are there any extra charges not displayed?
Sometimes there are extra charges and optional add-ons for booking your wedding venue. Ask if there are any other costs to consider or any optional upgrades to make your day extra special.
If you're looking for further wedding advice and inspiration, look at some of our other wedding planning blogs or contact our expert wedding planning and catering team – call 0345 450 4545 or email us at events@dine.co.uk.