Dine were recently appointed to provide event management and outside catering services for a very special private party to celebrate over 125 years of engineering excellence at the Braime Pressings factory at Clarence Dock in Leeds.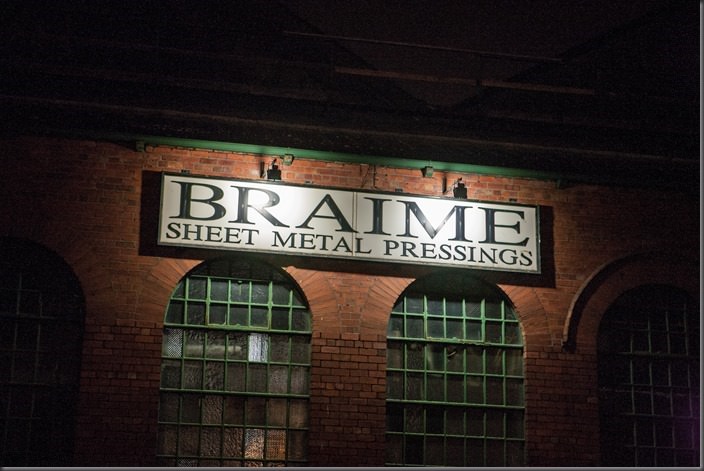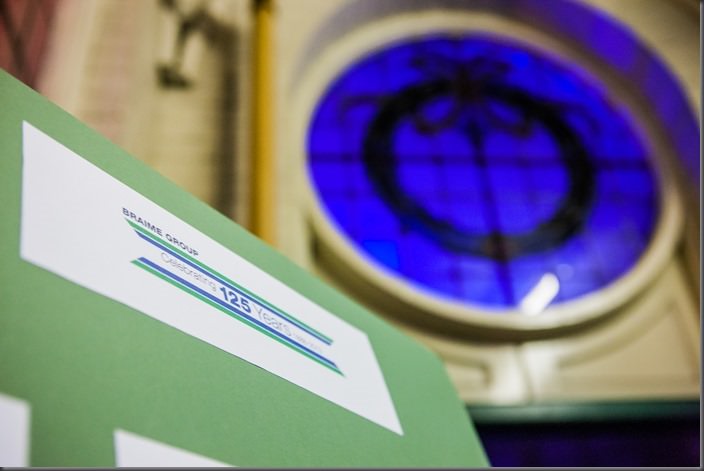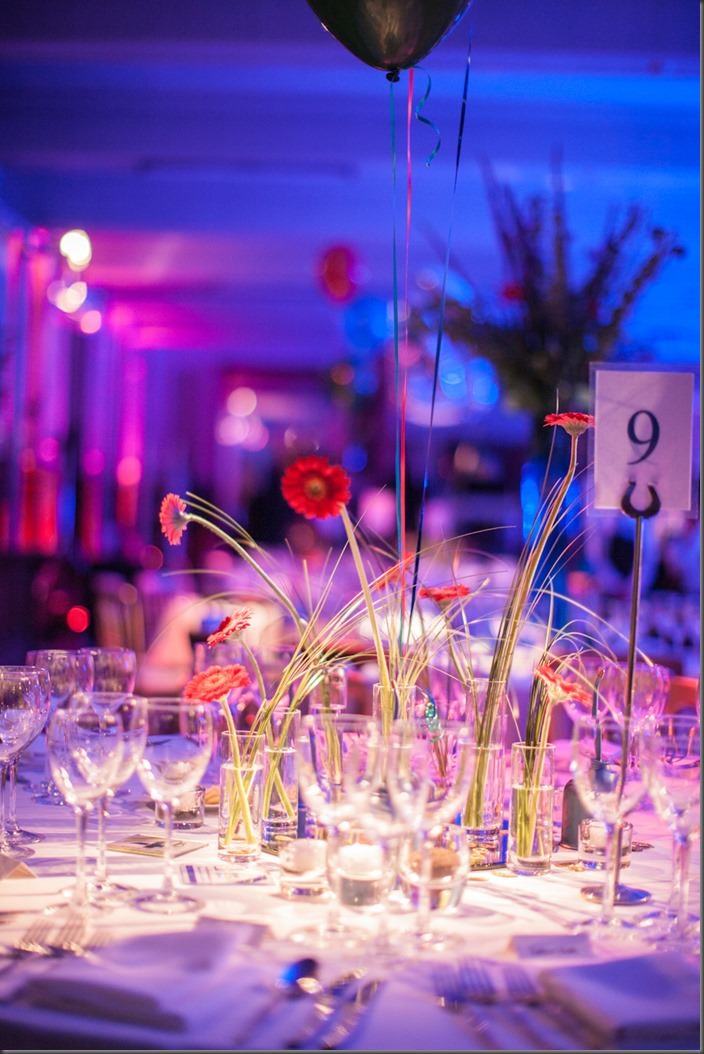 This was no ordinary brief.  The party was to take place in the factory's stunning listed canteen (with a separate upper floor for ladies), which has stood almost untouched for 50 plus years and needed to cater for a range of tastes from shop floor staff to important clients, shareholders and respected guests.
Since the Braime site is a working factory, there were also health and safety concerns, steel deliveries and working hours to take into account.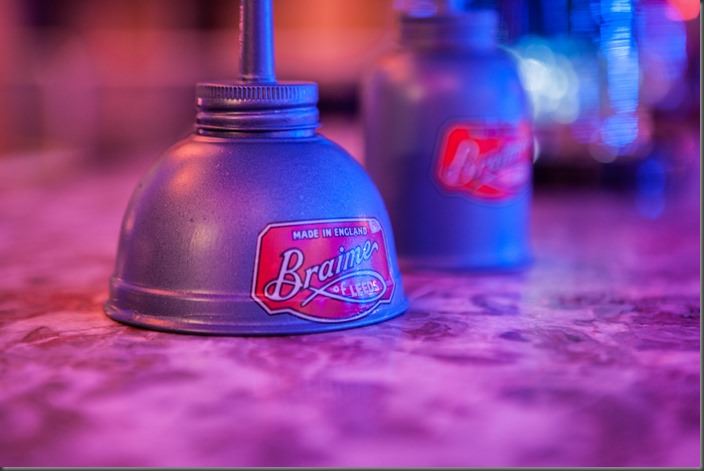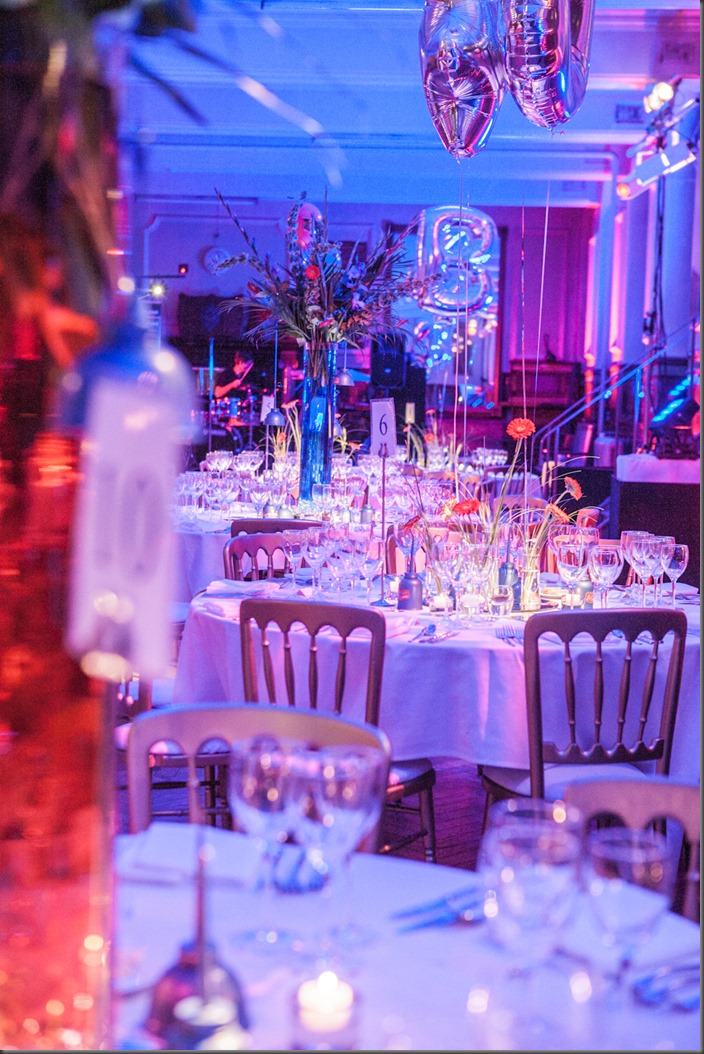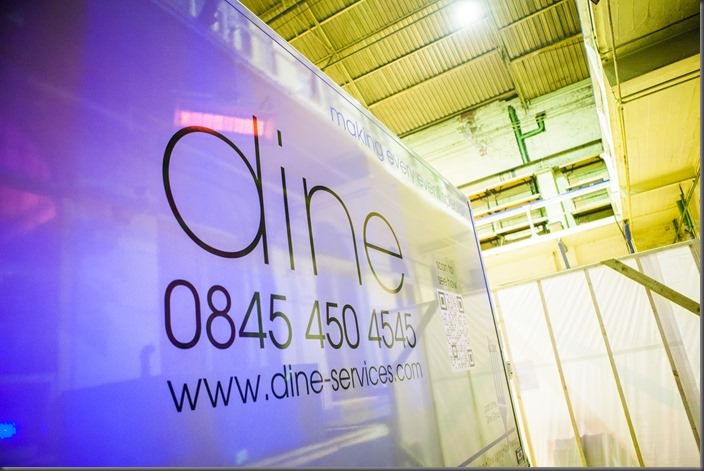 A temporary, sanitary kitchen space was built in situ on the steel yard, with heating, lighting and power being provided by the factory's generator.
The canteens – the upper, "Women's Canteen" to be used for reception drinks and the lower, "Men's Canteen" to be used for a three course seated dinner, bar, band and dancing – had to be extensively cleaned and cleared, then dressed for dinner.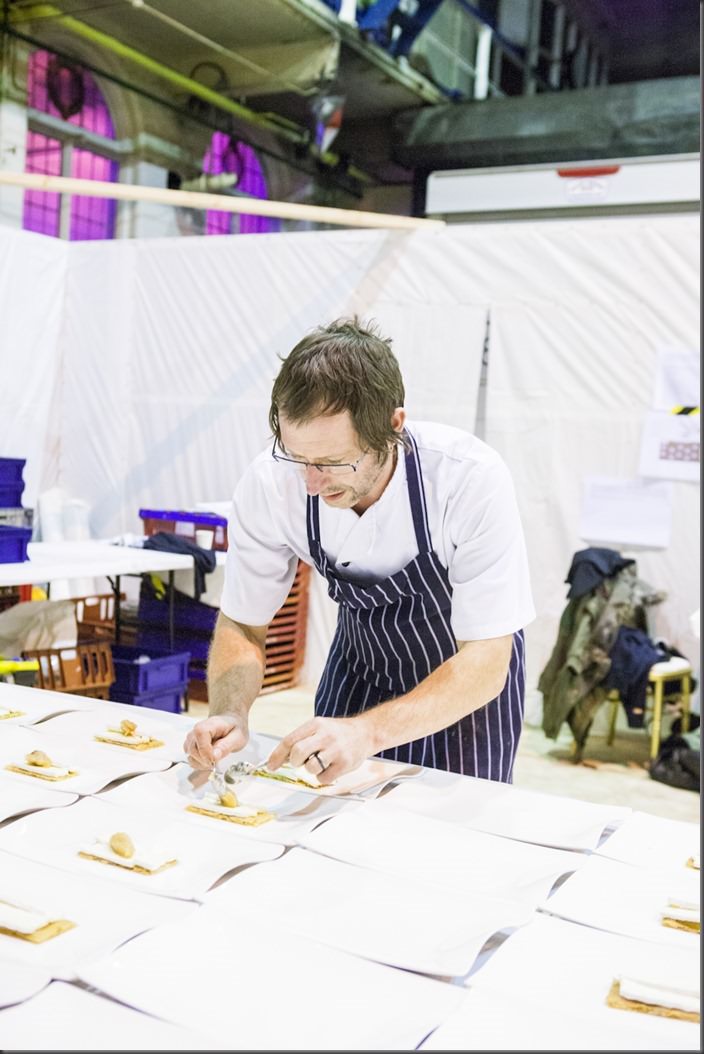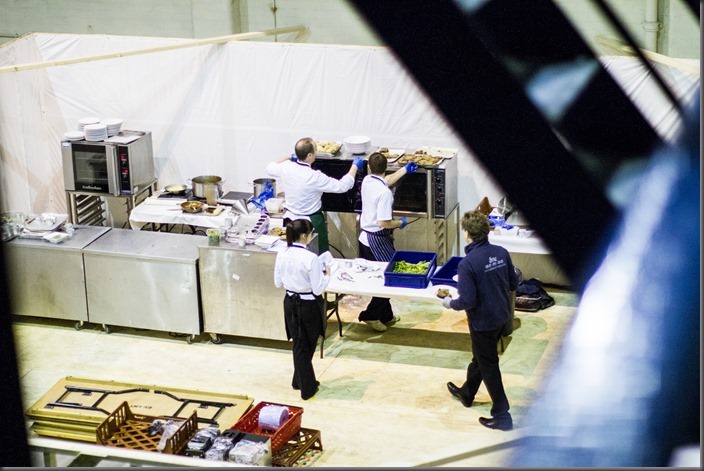 Twisted Willow Floristry provided stunning floral displays in the company's colours, and those of their distribution business, 4B.
Live swing music from Glen Roughead followed by sets from Leed's based party band Func On The Rocks added a celebratory atmosphere, and amazing technical lighting effects from AV Matrix illuminated the space's historic features to beautiful and stunning effect.
At the special request of the Chairman, Leeds Pale Ale was installed on tap behind the newly appointed "marbled bar".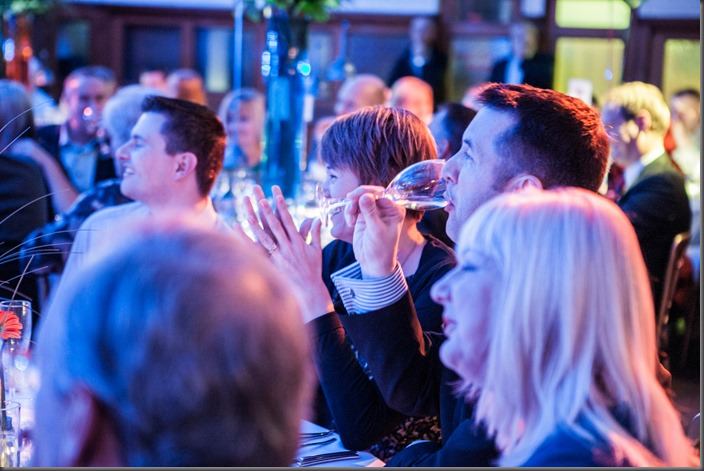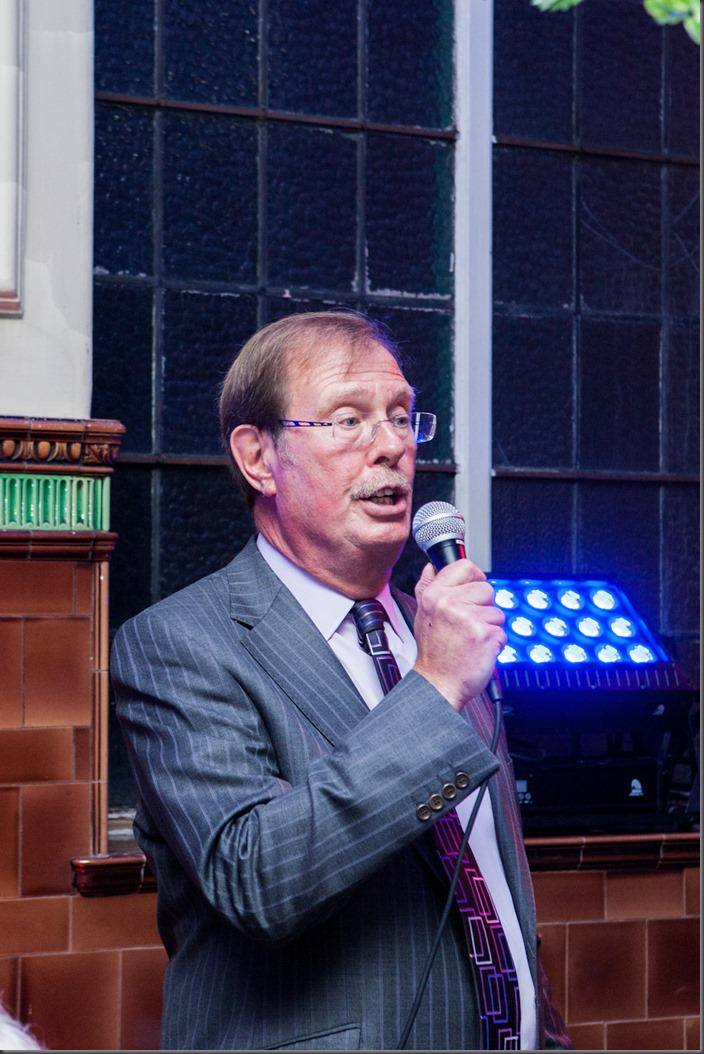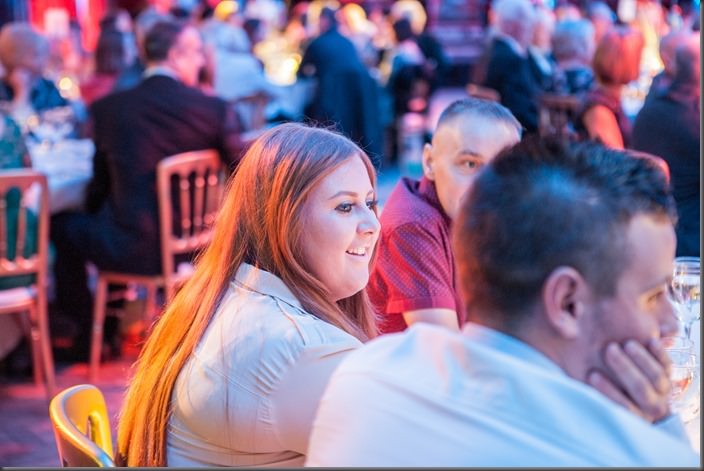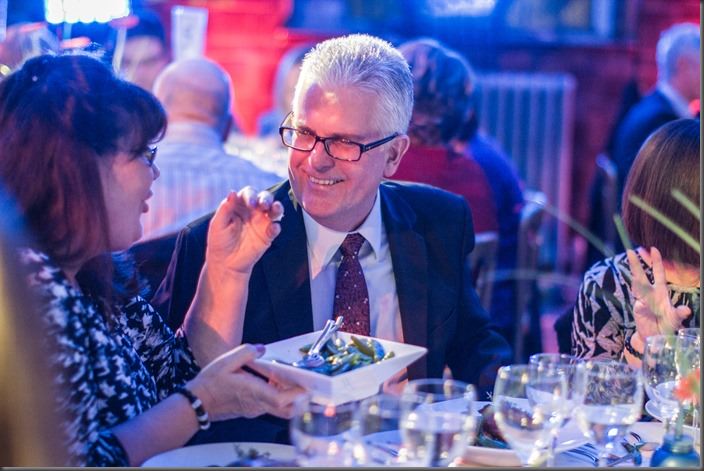 The 100 plus guests enjoyed:
Filo Tart of Fine Somerset Brie with micro salad and apple chutney
Mini Homemade Loaves
Confit of Honey & Thyme Duck with Potato, Smoked Bacon & Mushroom Gratin in Thyme & Port Sauce
Sticky Toffee Pudding with Cinder Toffee Sauce
Coffee & Chocolates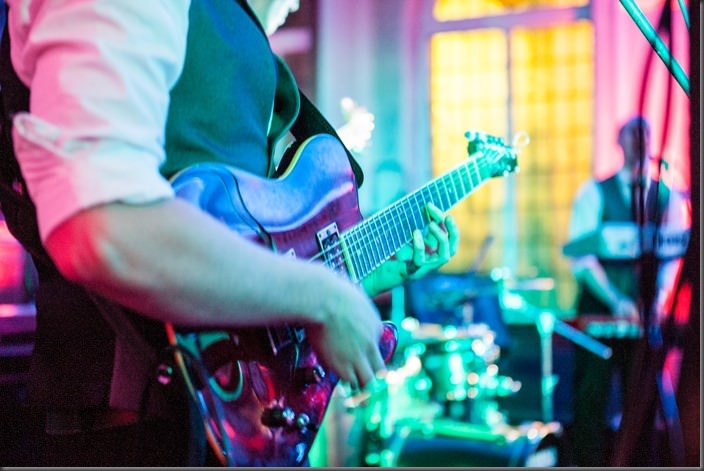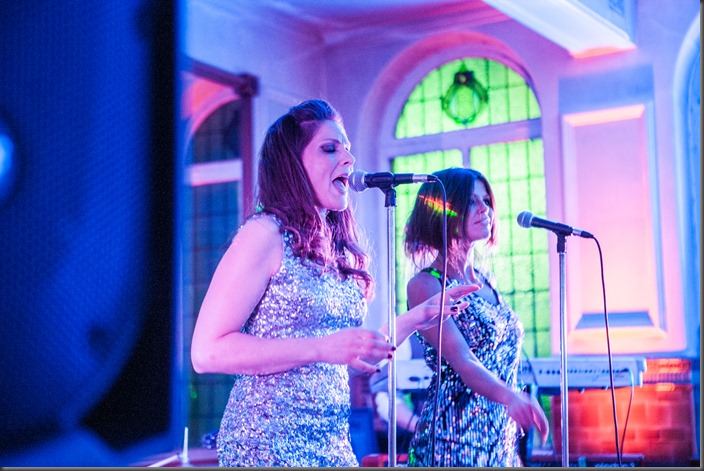 Alan Braime, a family member and Company Director who Dine worked closely with to perfect the board's requirements said:
"We were so very impressed with the Dine team's service and menu.  Daniel worked tirelessly to ensure that the event could deliver both on an internal and client facing level, overcoming many logistical obstacles with practicality and panache.  These weren't the easiest conditions in which to pull off such an amazing meal, but the team at Dine made it seem effortless.  We'll definitely be using Dine for our next event… and certainly won't be waiting another 125 years to do so!"
Images by Lee Scullion.