Our Founder Daniel Gill is an expert in Party Planning, Weddings, Food & Drink and the use of Historic Buildings as Venues
Daniel's introduction to the wonderful world of food and drink was through his parents, who owned a Michelin starred restaurant near Leeds. Their friendships with luminaries such as Marco Pierre-White and Raymond Blanc meant that Daniel was immersed in everything to do with hospitality from a very early age; holidays often involved visits to vineyards and far flung eateries.
After finishing his education at Edinburgh University, Daniel went on to train with Leith's, working in the Queen Elizabeth Conference Centre in Westminster as a trainee and then sent to run a 600 seater restaurant at the age of 22.
Daniel then worked for the Leith's events division where he organised parties at the Natural History Museum, No.10 & No.11 Downing Street and Lancaster House and even a party in Tower Bridge.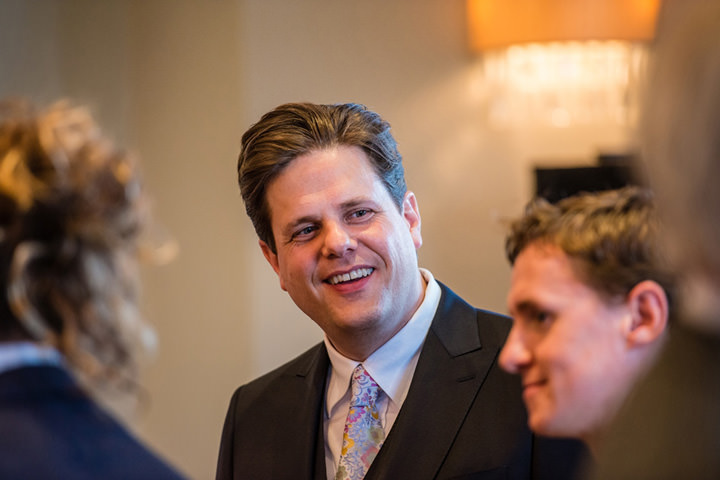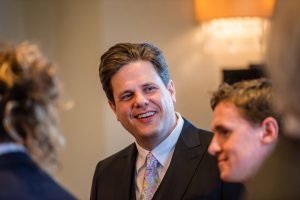 In 1995 he moved to Mustard Catering, where after working as a porter (doing 100 hours in the first week), he progressed and worked as Personal Assistant to the Managing Director, liaising directly with clients as diverse as Lord Sainsbury, the Saatchi's and the Bamfords. Daniel also ran events with the Mustard team at venues such as the V&A, the Natural History Museum, Tower Bridge, the Tower of London, and Hampton Court Palace.
On returning to Leeds in 1998 he set up Dine, to cater for beautiful weddings, winning corporate events, spectacular private parties and manage stunning venues.
Daniel is passionate about sharing his in-depth knowledge of food, parties, historic venues and the world of party planning. Daniel's partnership with Sarah Beeny and her husband Graham at Rise Hall even led to him contributing to part of the television series 'Beeny's Restoration Nightmare'- something of a good omen perhaps, as Daniel and wife Helen went on to buy Rise Hall in 2019. Dine continues to run it as a very successful wedding and events venue.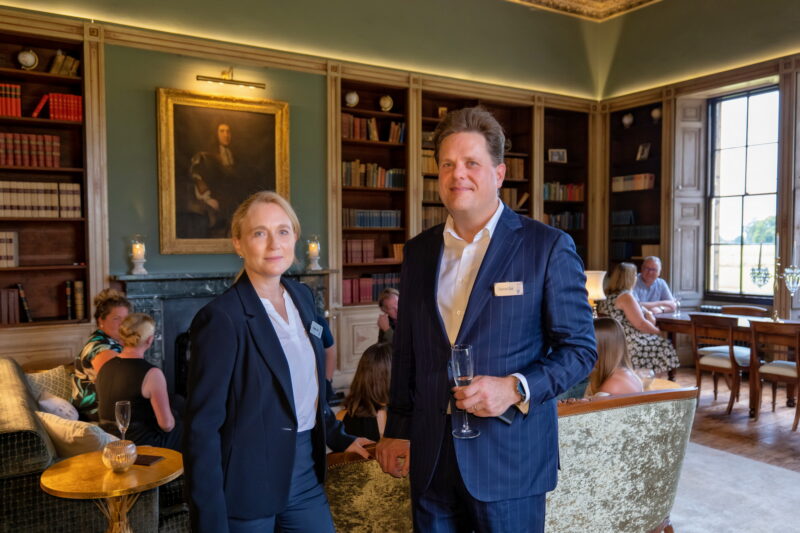 Now in it's 24th year, our  team has a huge depth of expertise and deals with all sorts of weird and wonderful requests, from a Canine Concierge to organising a full wedding for a bride based in Moscow. Highlights have included the wedding of the close friends of Prince William, which was attended by the Duke & Duchess of Cambridge; a luncheon for HM Queen Elizabeth; a party for 1500 at Chatsworth House; a corporate event in the South of France; and the re-opening of York landmark Cliffords Tower. We work with numerous Blue Chip companies as well as organisations such as English Heritage, Sefton Palm House Trust and owners of some of the UK's most notable private houses.
Contact us to speak to Daniel direct and find out how he and the Dine team can make your wedding, private party or corporate event special.