The idea was to present a theatrical, Mad Hatter's Tea Party menu (where appropriate) on unusual items and displayware throughout the Alice in Wonderland anniversary party.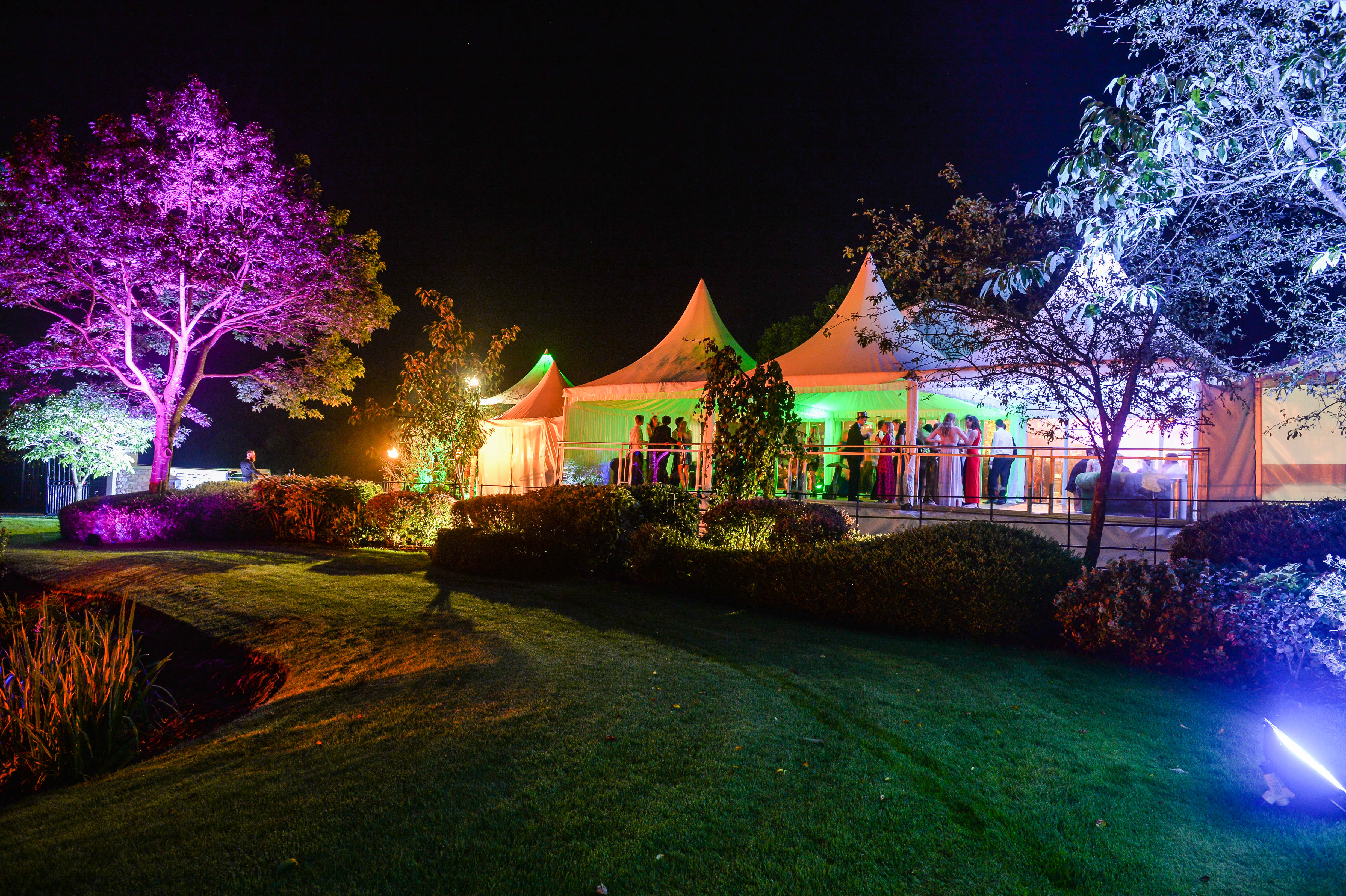 Our client chose a canapé menu consisting of: Skewers of Beef Fillet with Black Sesame on a rosemary skewer, marinated in lime – with chilli & soy for dipping; Wonderland Wild Mushroom Consommé – poured from a crystal teapot with swirling golden leaf into mini glass cups with truffle shavings & brunoise vegetables, offered with 'Eat Me & Drink Me' extras… crushed golden hazelnuts, truffle oil & cep powder; Duck Confit & Foie Gras 'Bonbon' with crisp beetroot shell, which were served on lolly pop sticks from a perspex tray with dry ice for extra theatre; finally, Miniature Cones of Caprini Goats Cheese with tomato & dill concasse, balsamic caviar with fig & honey spritz.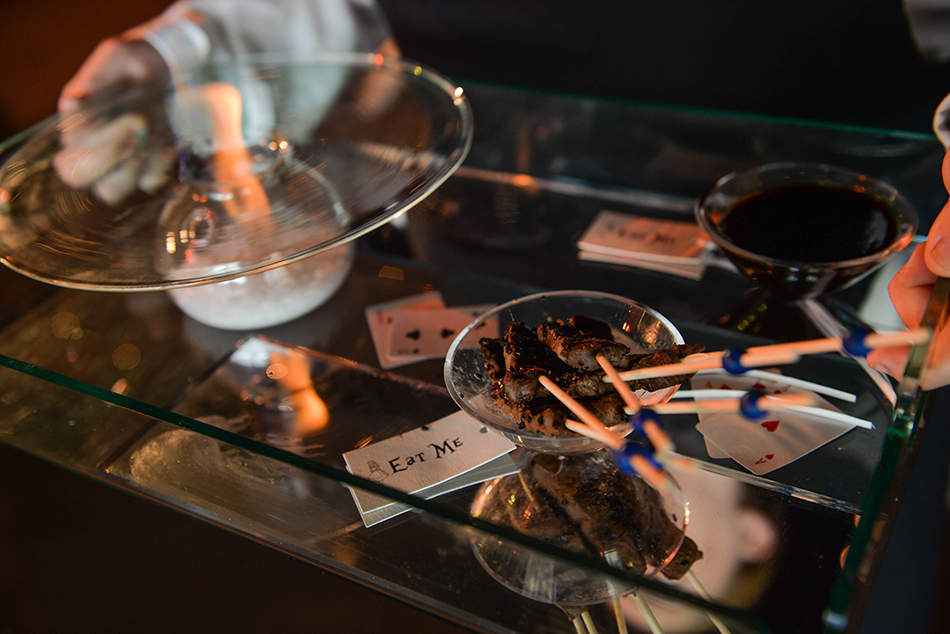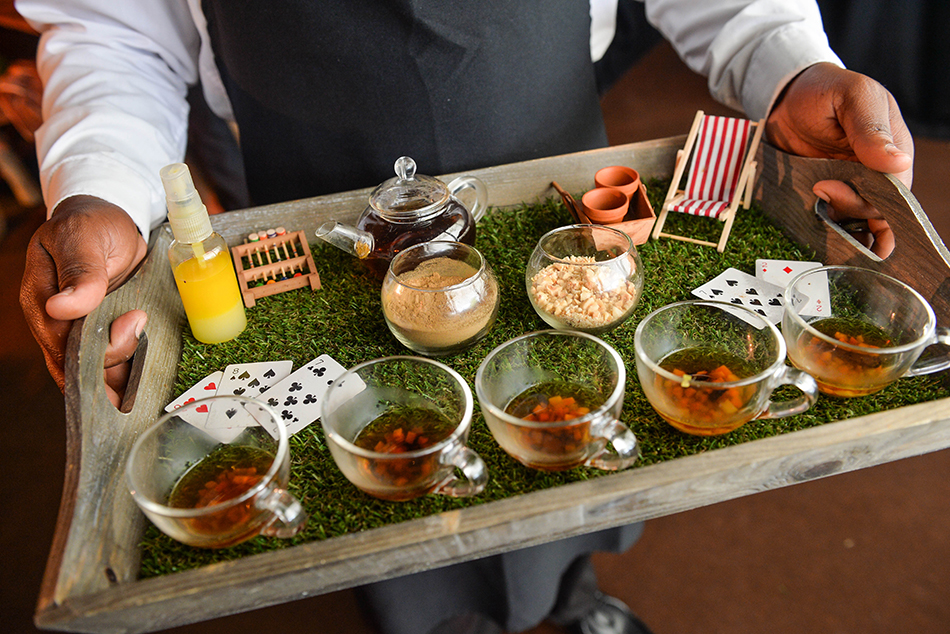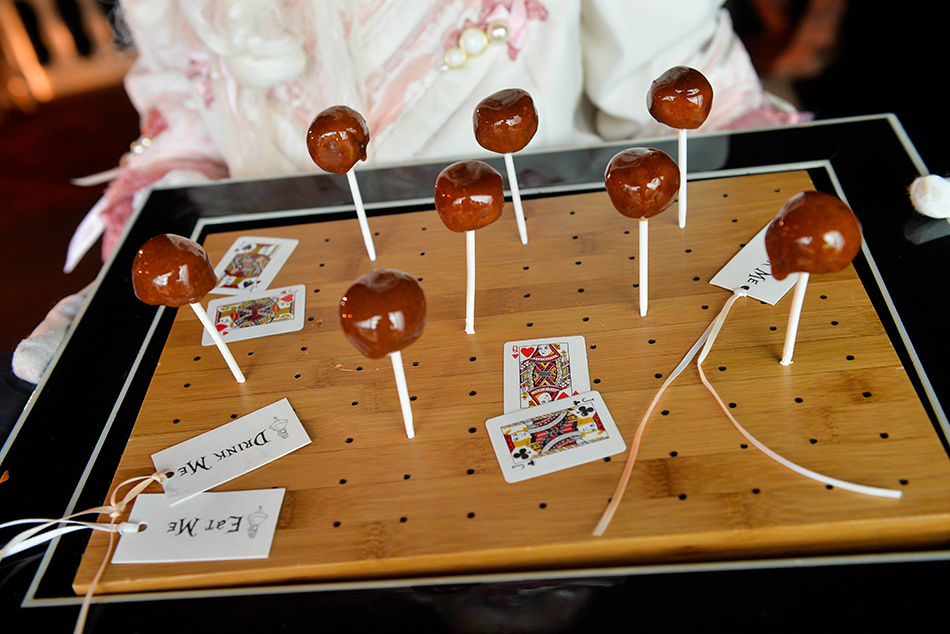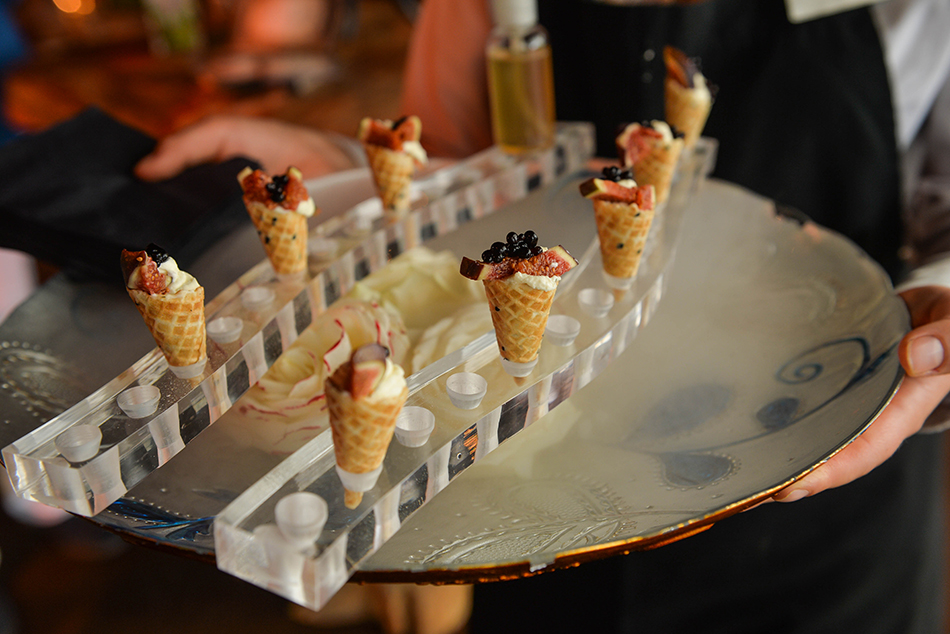 To start, guests enjoyed Dine's Seared Mullet & King Prawn Fish Soup with mini saffron potato & solfino vegetables. This dish was served in a UFO bowl with a glass cloche lid; the smoking domes were lifted in unison and a final flourish of bisque was poured from a glass tea pot.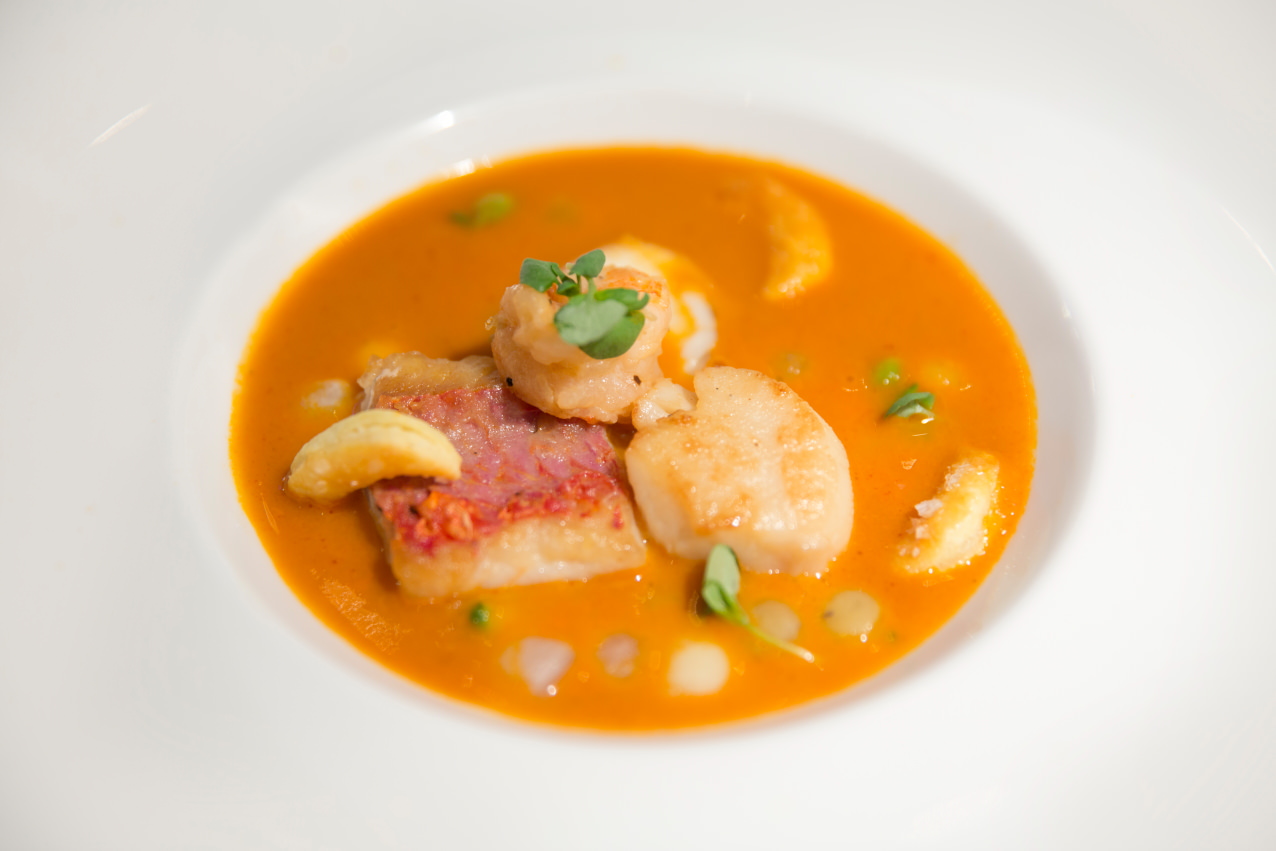 (The hawk-eyed amongst you may have spotted that a scallop has found it's way into this image! We didn't manage to get a picture of the starter at the event, but this is an example of the Dine Fish Soup from one of our Ambassadors' dinners).
For main course, we served Cannon of Nidderdale Lamb with Mini Lamb Shank Pie & Yorkshire Root Vegetables, mini fondant potato & light lamb broth in a small jug.
The grand finale was a trio of desserts – Fairy Cake Chocolate Fondant topped with chocolate ganache with rasberry croquant & glitter berries; Magical Eton Mess in a martini glass, loaded with berries, gooey crumbled meringue, freeze dried berries, framboise coulis & popping candy; Vintage Tea Cup filled with Lemon Syllabub, blackcurrant caviar & a chocolate 'flake'.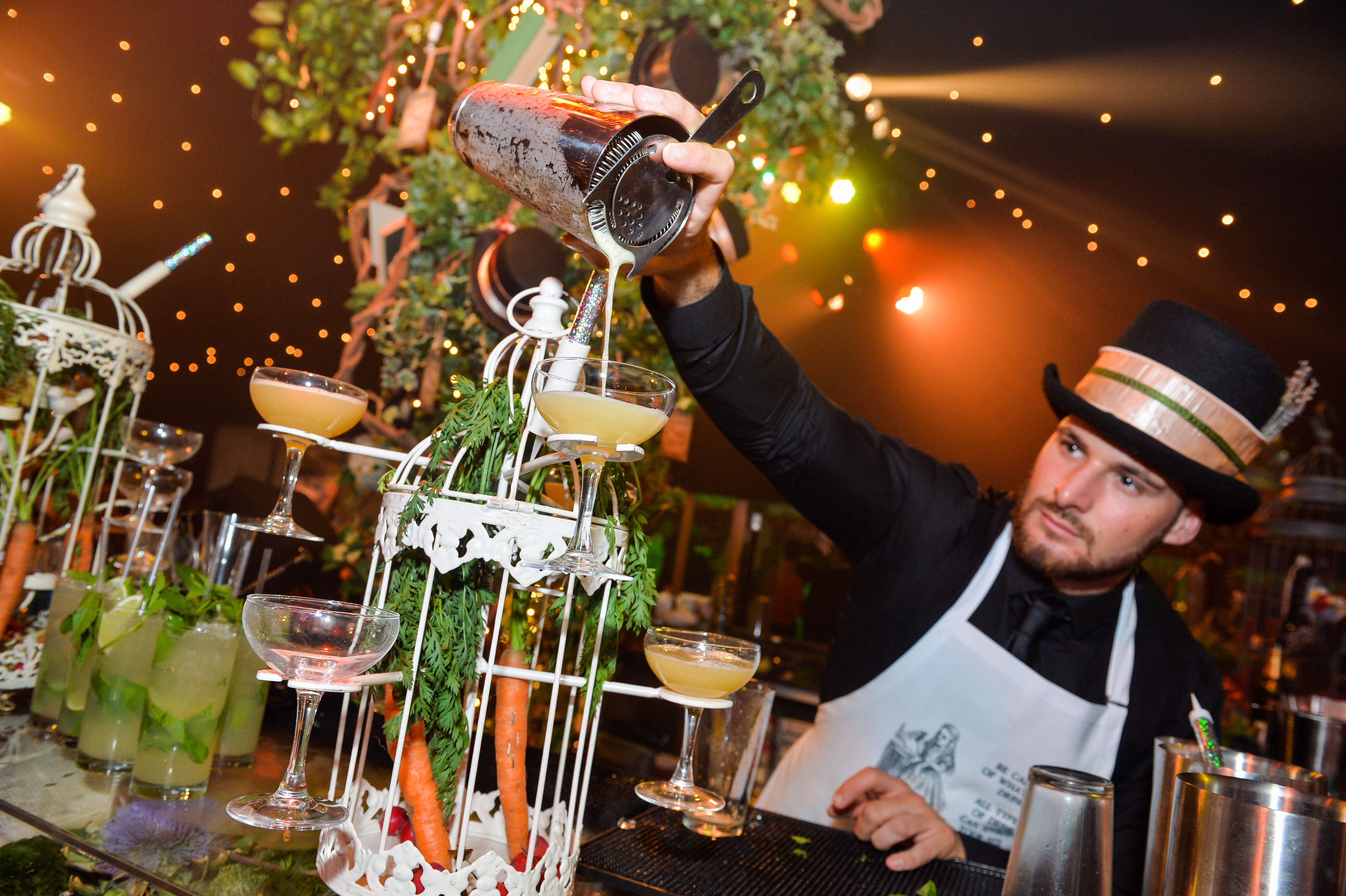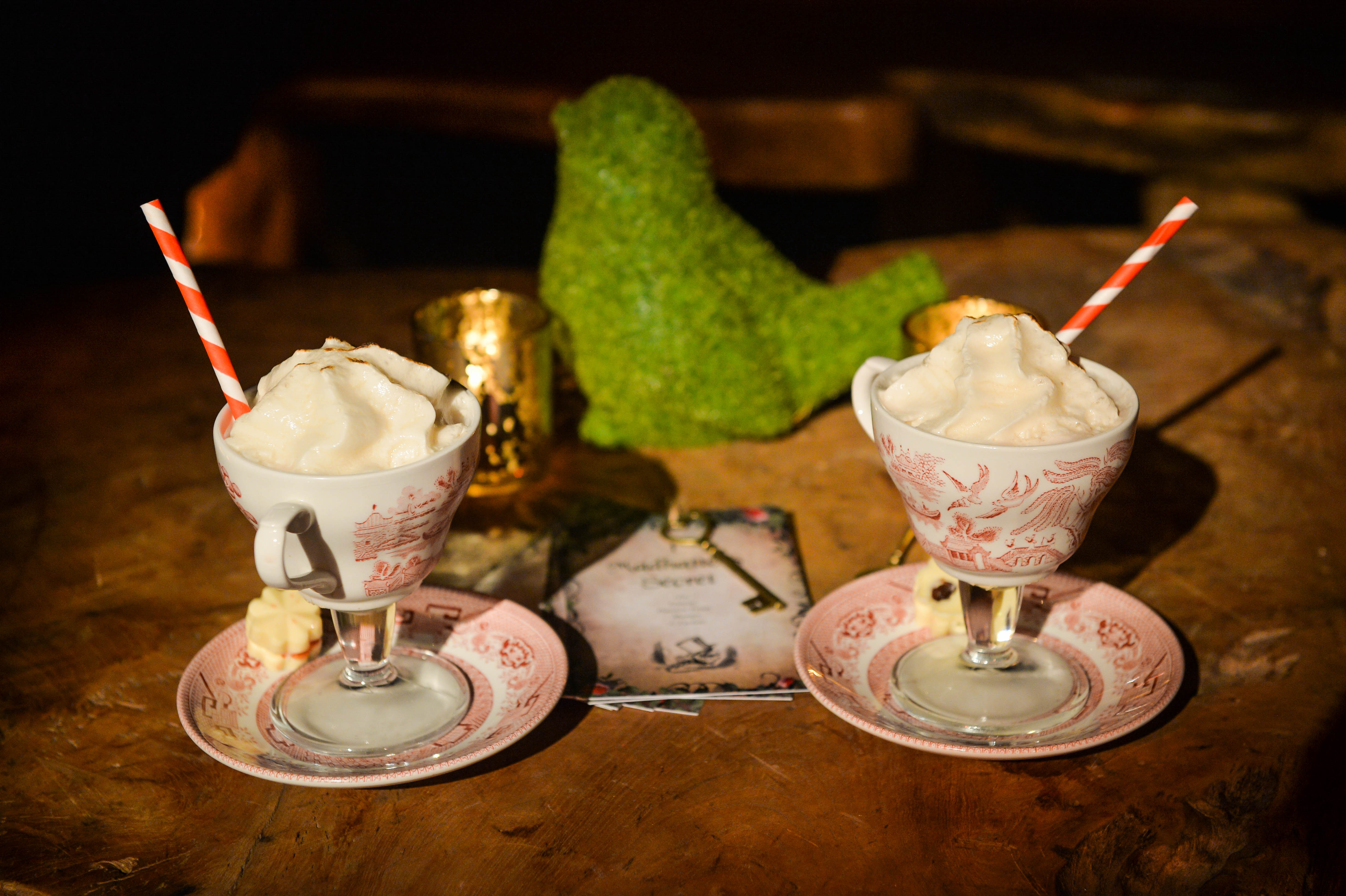 As I am sure you can see from all of the pictures, this was an incredibly fun event and an absolute pleasure to work on.
If you have a milestone birthday or anniversary coming up and want to throw a memorable bash, with delicious food and exceptional service; get in touch with our events team by calling: 0345 450 4545 or email: events@dine.co.uk