Lily & Leigh chose classic detailing for their simple and chic winter wedding at The Mansion.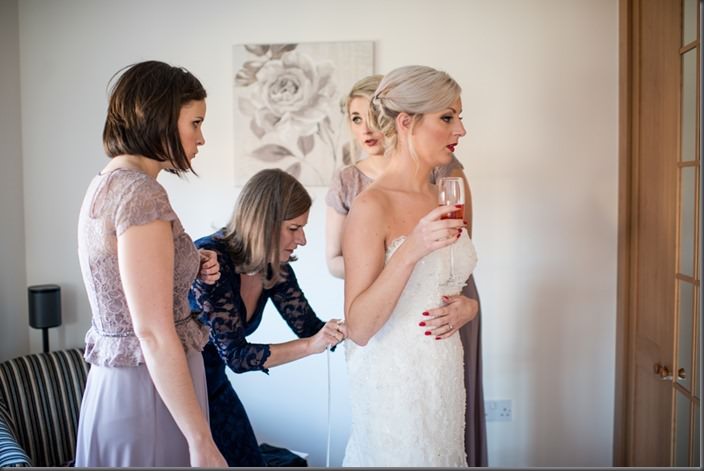 Images by JB Creatives.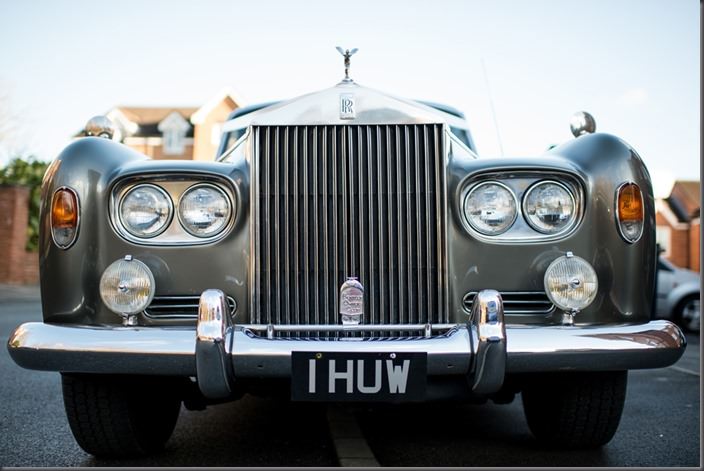 Leigh says: We got engaged A random Wednesday night the week before Christmas when all Lily wanted to do was stay at home and wrap Christmas presents. It's a good job she agreed to go out in the end!
From the first time we moved to Leeds we have always spent a lot of time at Roundhay Park and wanted to have our reception somewhere we would always revisit in years to come. As soon as we went into The Mansion, we knew it would be perfect.
Everything was perfect on the day, the attention to detail was second to none and the staff were so professional. The Mansion was warm and welcoming on a cold January day. Just perfect!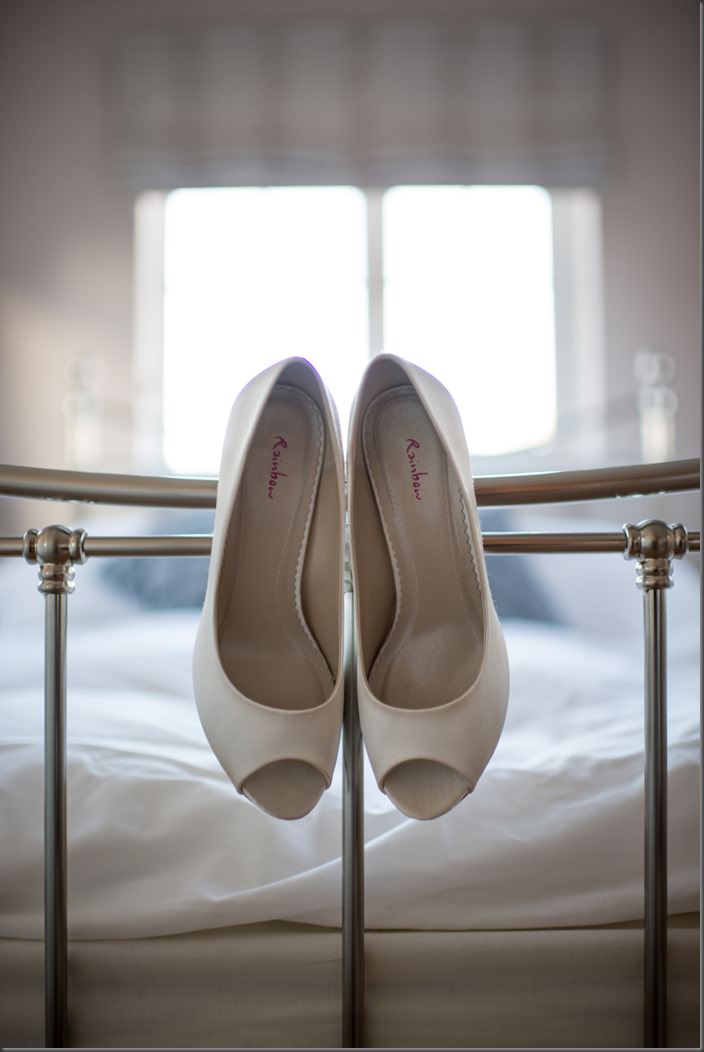 We knew from the start that we wanted something very simple and classic.
Cream roses and candlelight were top of the list.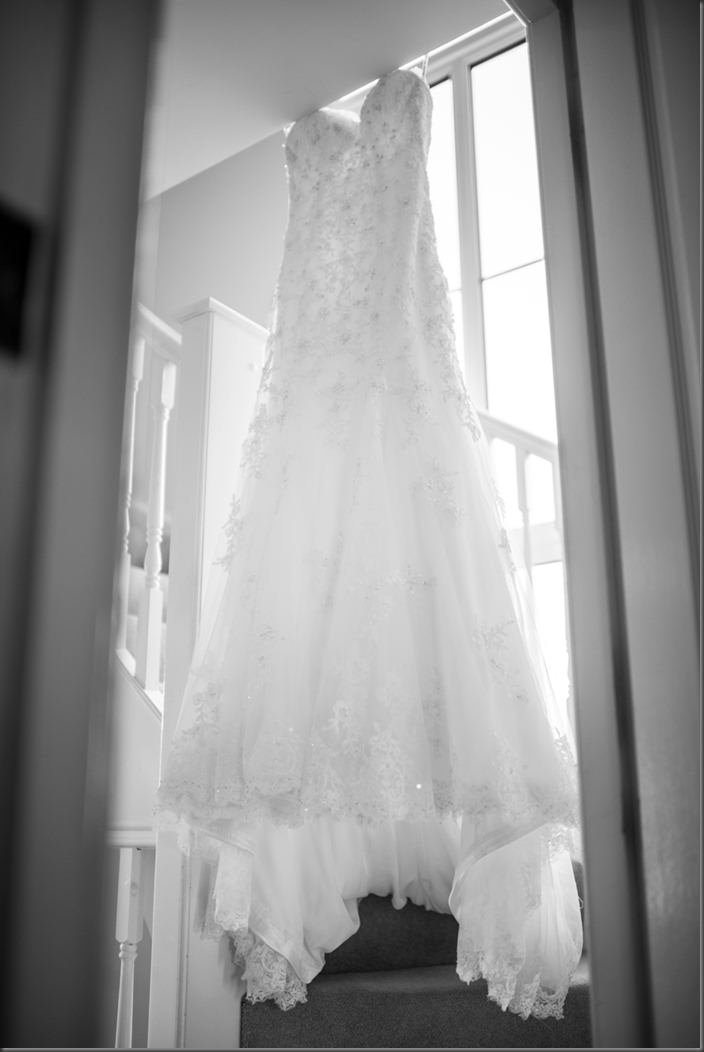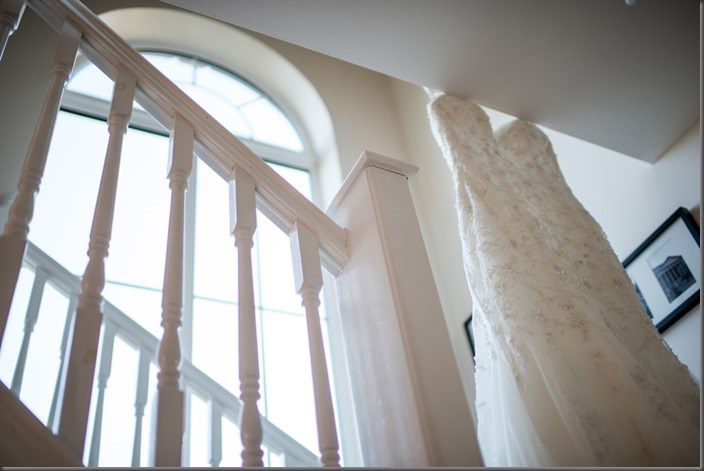 Lily's dress was very classic with lace detail and came from a bridal shop in Cambridgeshire which is where her parents live. The groom's party wore charcoal grey suits with plain white shirts and grey ties, again very simple and classic. Our bridesmaids wore Jenny Packham dresses with lace detail which followed the classic theme.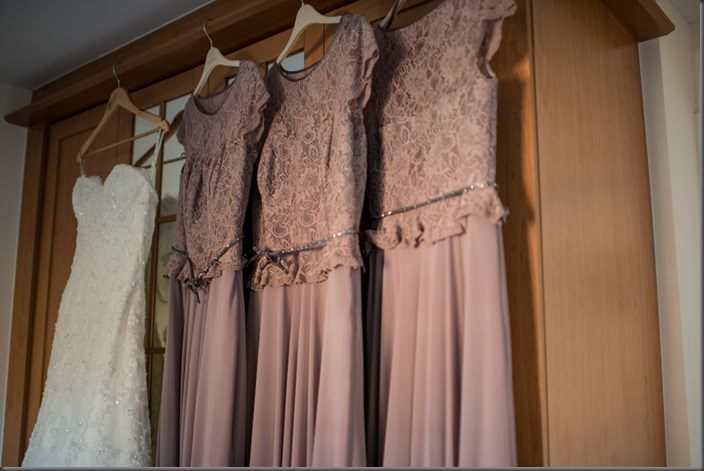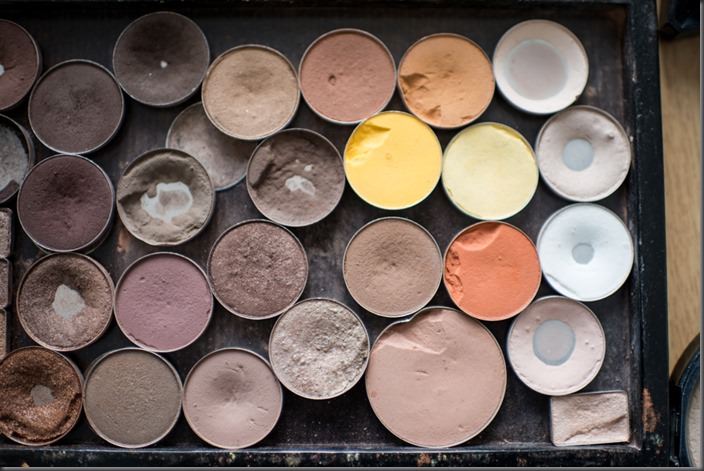 All the bridal party carried simple bouquets of ivory avalanche roses and buttonholes matched these. All flowers, including the table decorations were provided by Leafy Couture. They were extremely professional and we were thrilled with the look they achieved.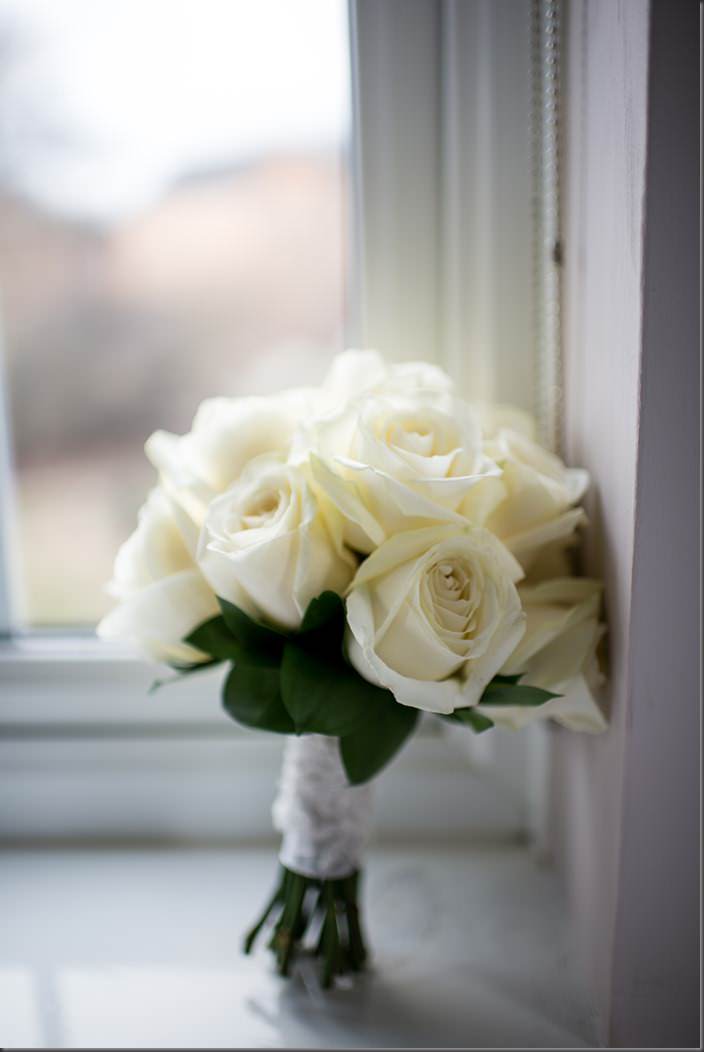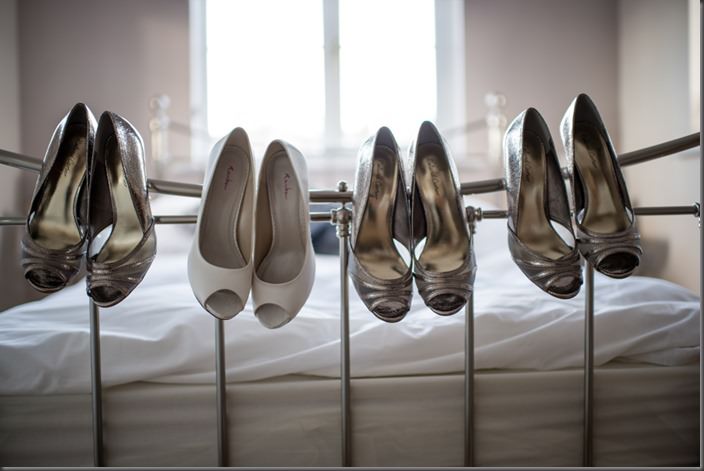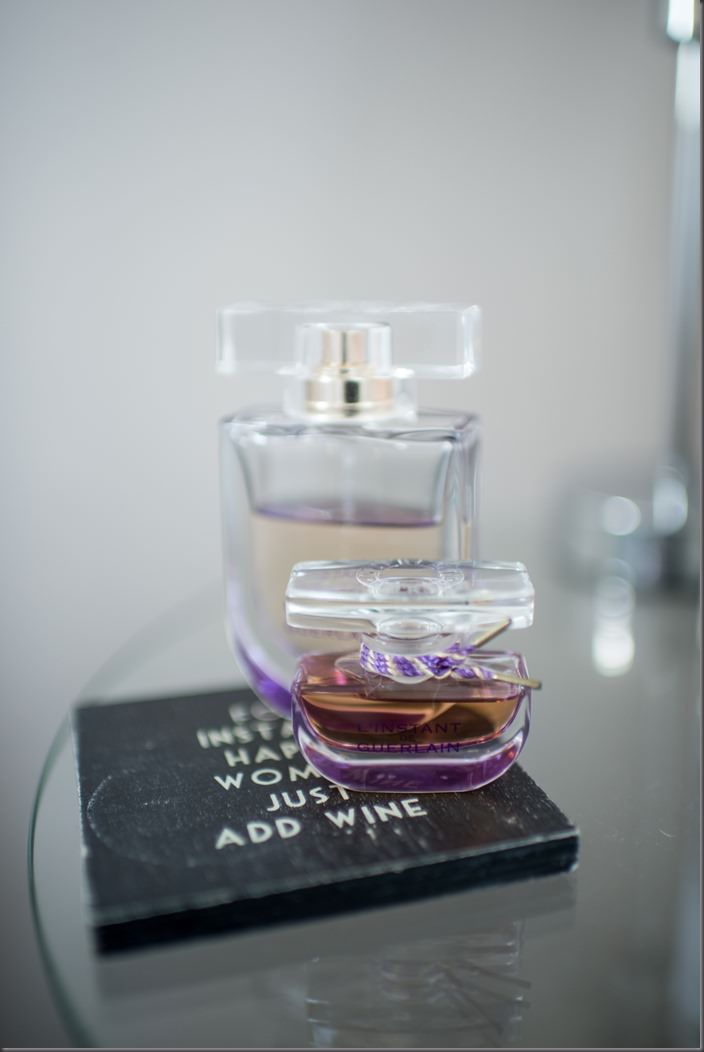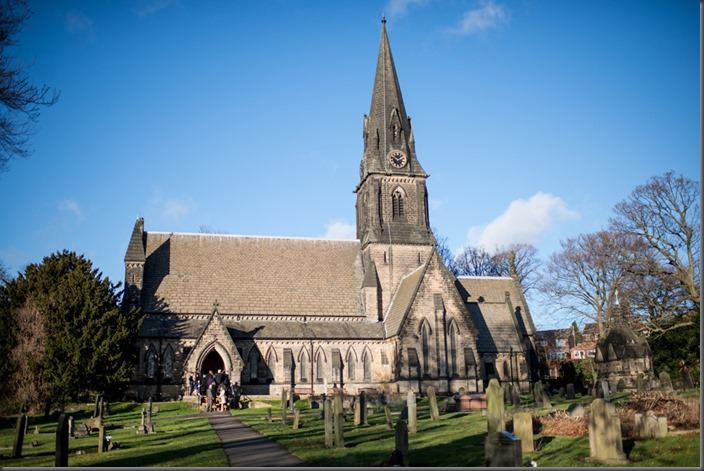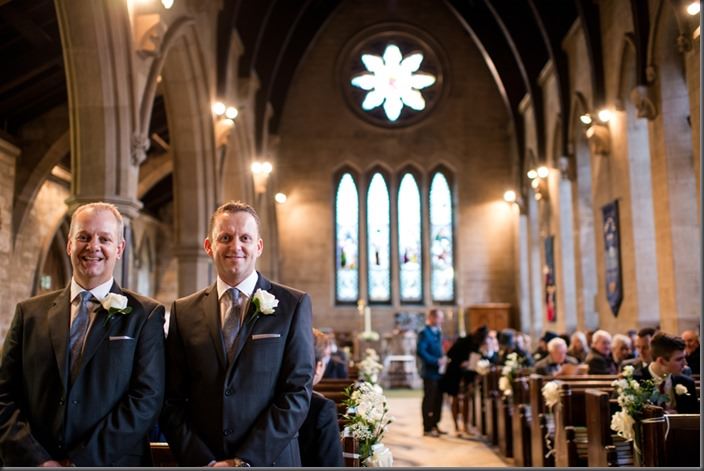 We used JB Creatives for our photography. Jane was brilliant on the day and the run up. We are absolutely thrilled with the photos, she knew exactly what look we wanted and we would recommend her to anyone.
Jane was a star from start to finish and she really understood what we wanted to capture on the day. She made everyone feel at ease which shines through in all the photos. The photos are very natural which is exactly what we wanted of both us and our wedding guests. They have a contemporary look about them which is one of the things we loved when we had seen some of her previous work. Jane had done the photography for a friend's wedding and as soon as we had seen their photos we knew we wanted her to be involved in our big day.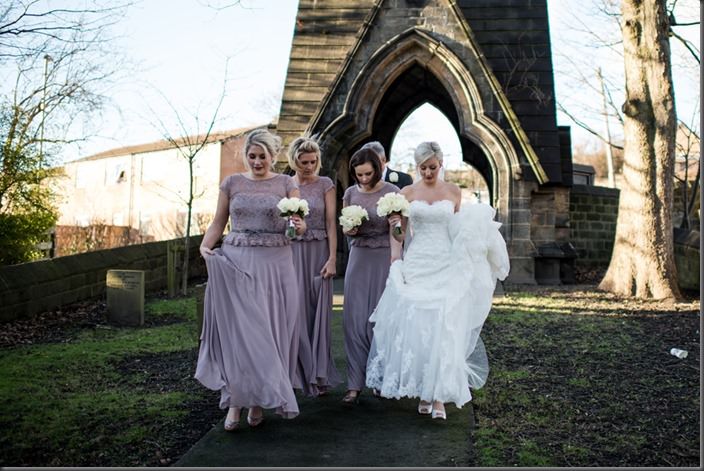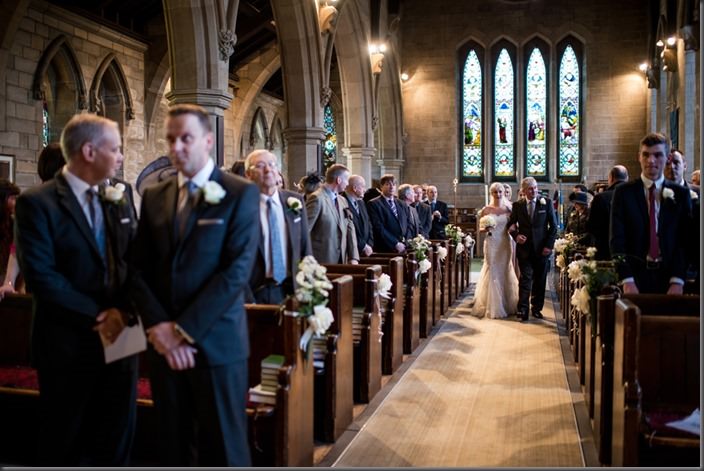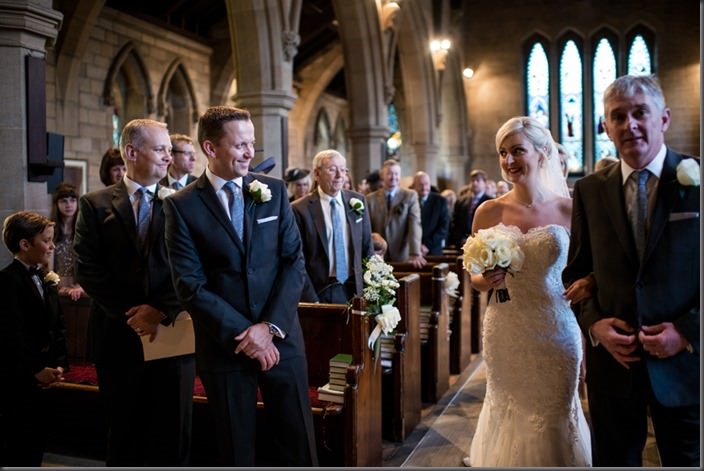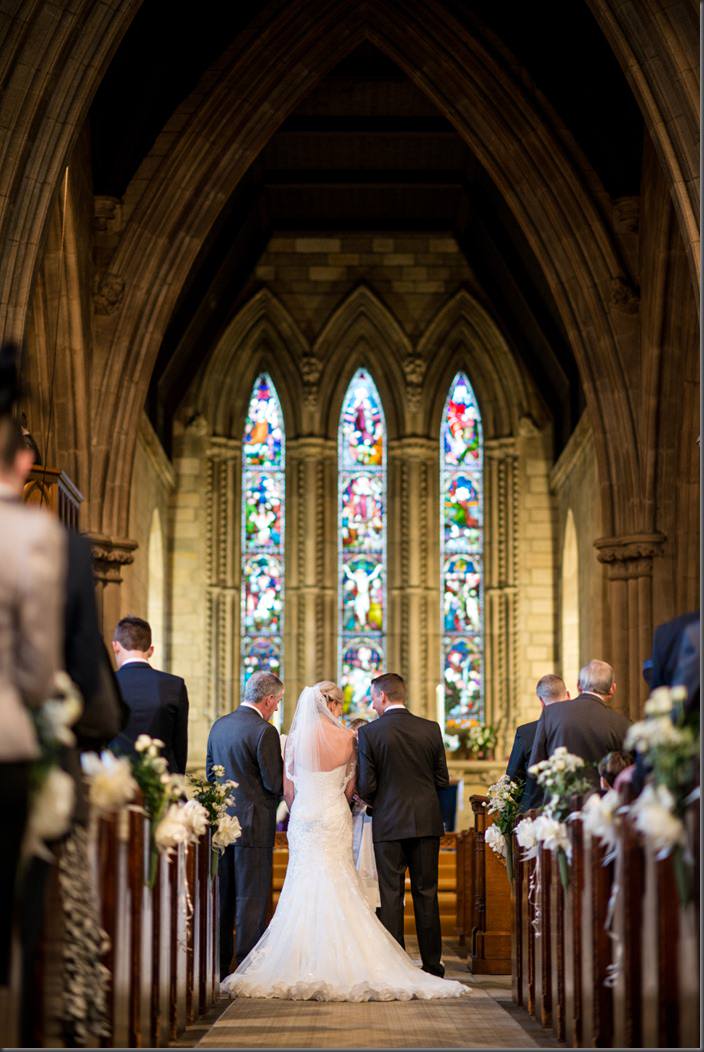 We travelled in a Rolls Royce Silver Cloud which came from Adel Cars, the bridesmaids travelled in a Mercedes S class AMG. The cars are pristine and Adel cars were extremely professional and friendly.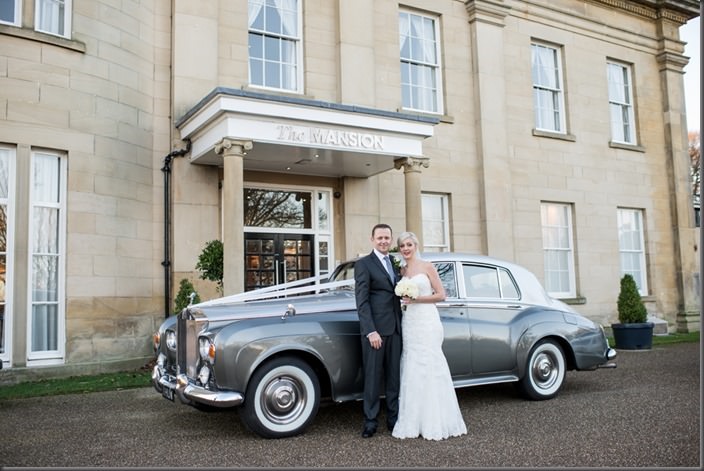 As it was a January wedding we knew we wanted something warming and classic. The menu selection from Dine At The Mansion is brilliant and we had been spoilt for choice. People are still talking about it being the best wedding food they have ever tasted. We chose our wines from the house selection and they complimented the meal perfectly, a lovely Sauvignon Blanc and Cabernet Sauvignon. The children's meals were excellent as well and perfectly presented. Craig helped with our selection of food and wines and we are so pleased how much the wedding party enjoyed it.
Craig was excellent and always available when we needed him both in the preparation and on the day. We didn't have to ask for anything on the day and Craig coordinated everything perfectly.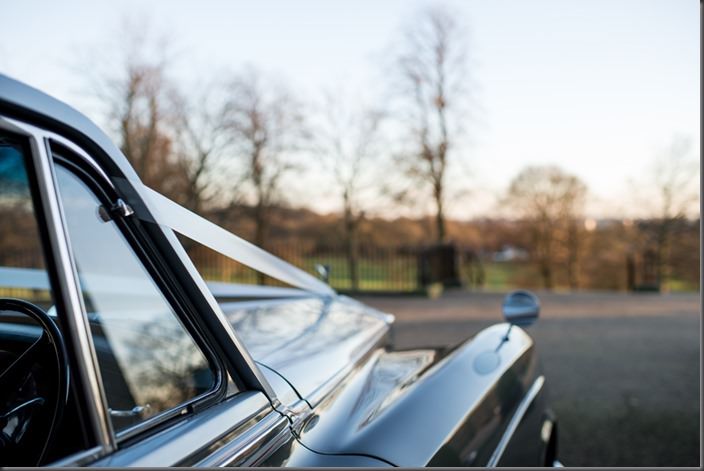 We had a three tier sponge cake, vanilla, lemon and chocolate and even had a separate carrot cake because we couldn't quite make up our mind. The cake was provided by Sugar on Top in Otley and was beautiful and delicious.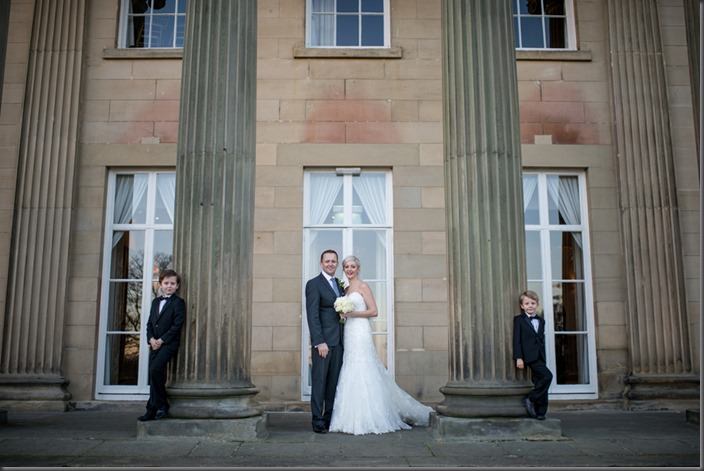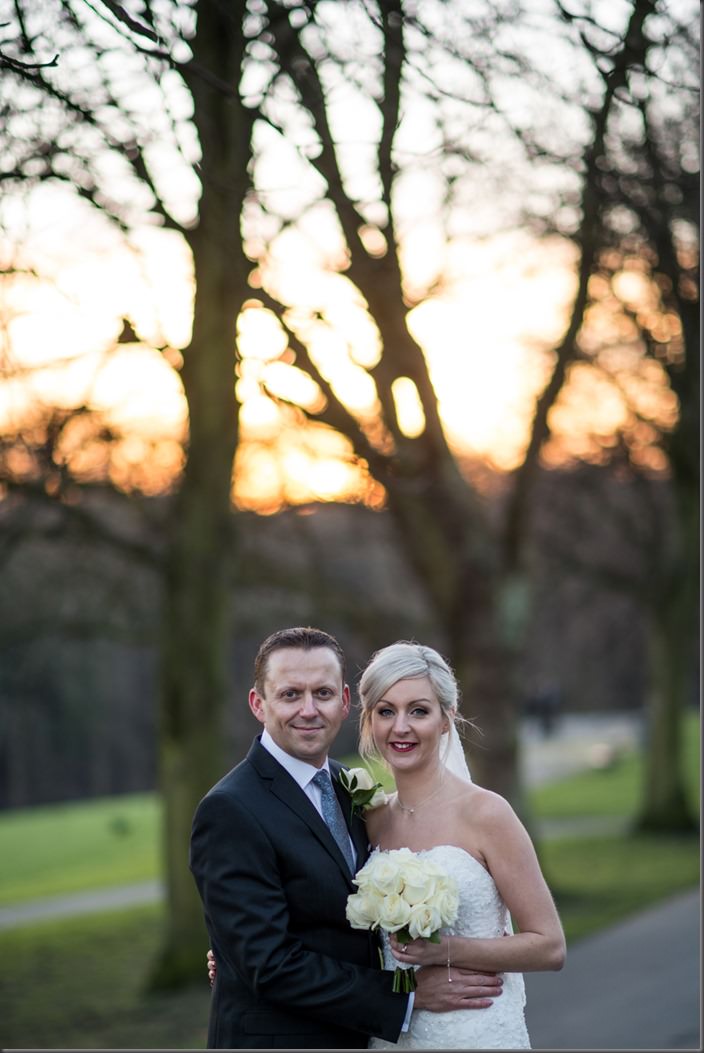 We chose a band from York called The Entertainment Company. A brilliant 5 piece band who totally made the evening. The dance floor was packed for the whole evening and they learnt our first dance which made it even more special. We hadn't envisaged people dancing on the chairs at our wedding reception but we are so pleased they did and it is something we will never forget.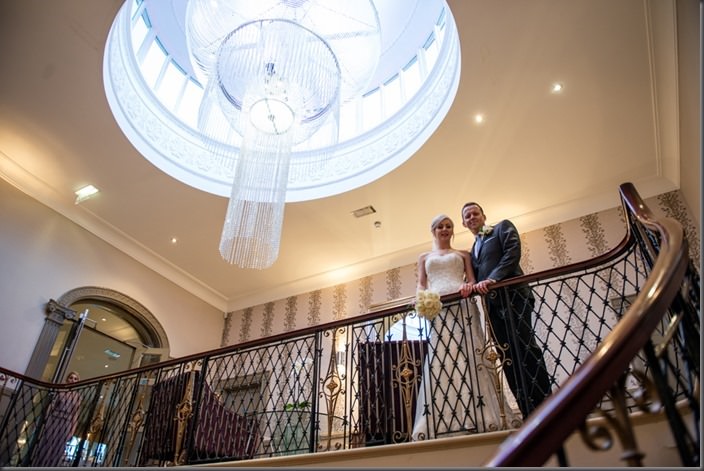 For our honeymoon we flew to New York and had a wonderful time in The Big Apple. We stayed at The Waldorf Astoria and it was a perfect end to an amazing wedding!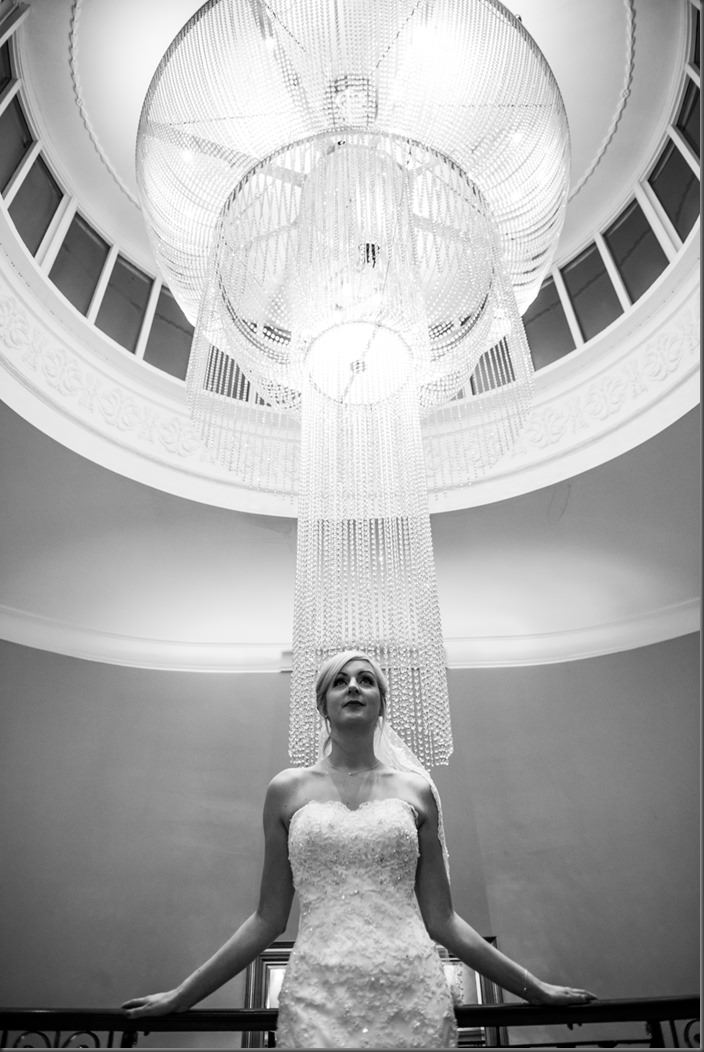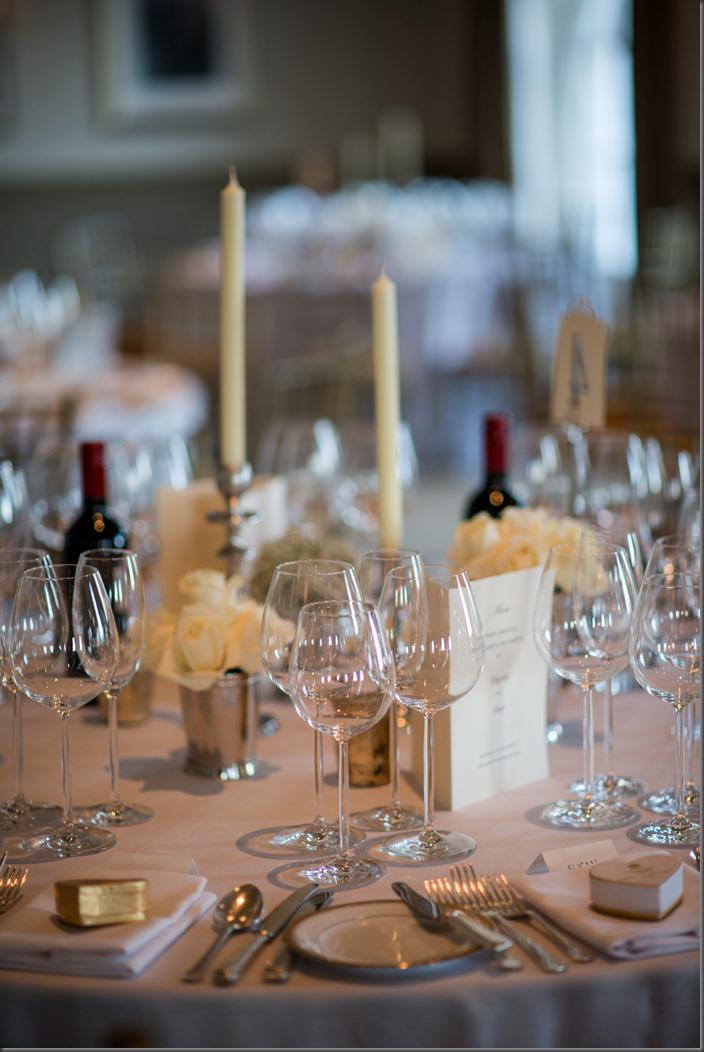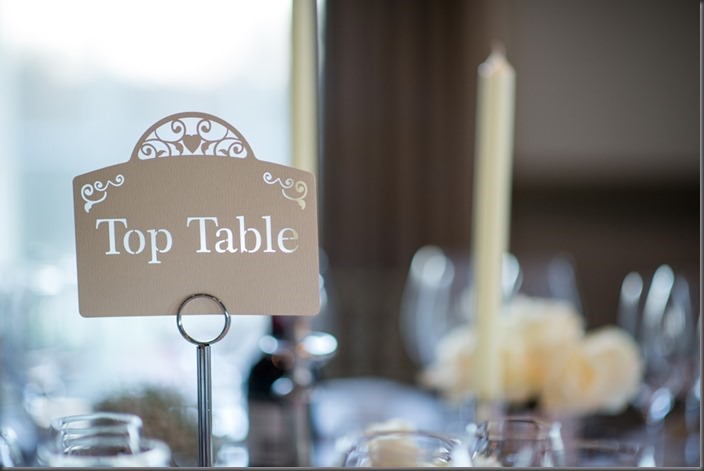 My top tip would be to trust the people around you to make sure everything is perfect on the day. Craig and his team certainly did this and we didn't have to worry about a thing.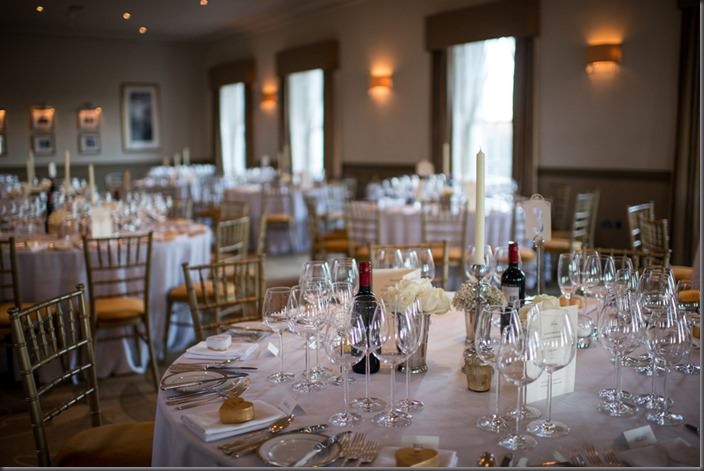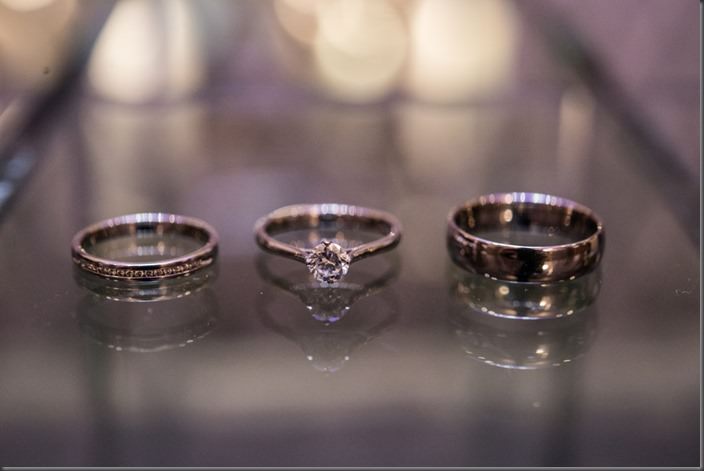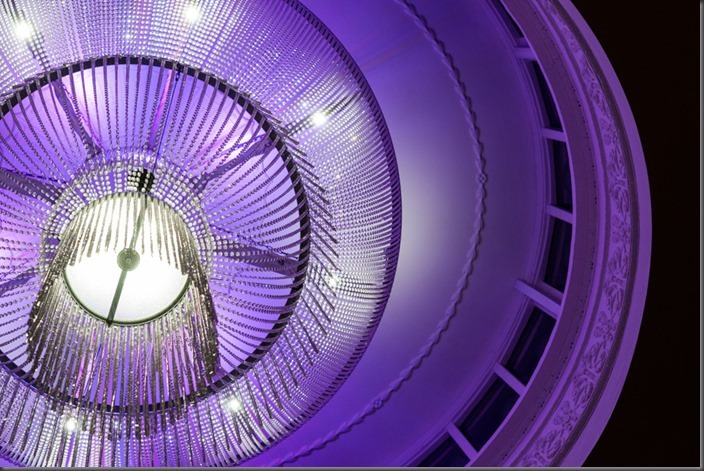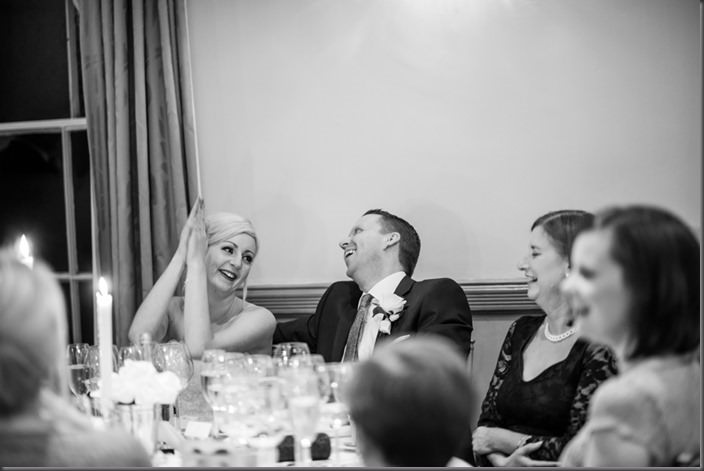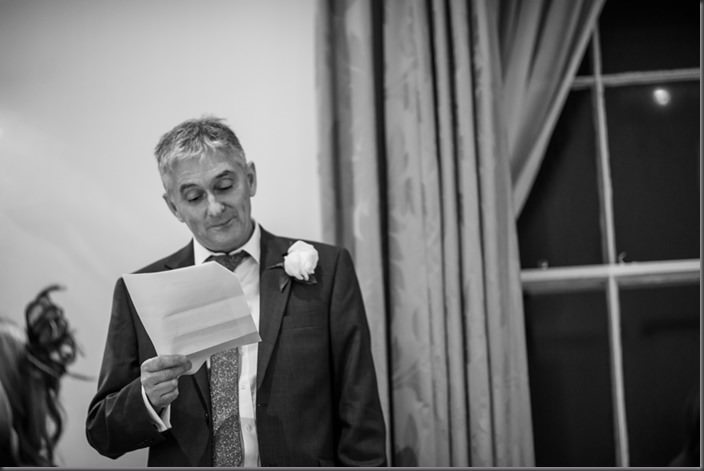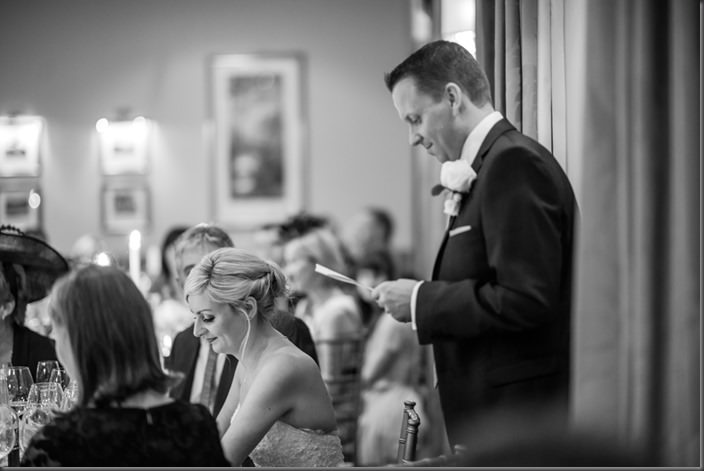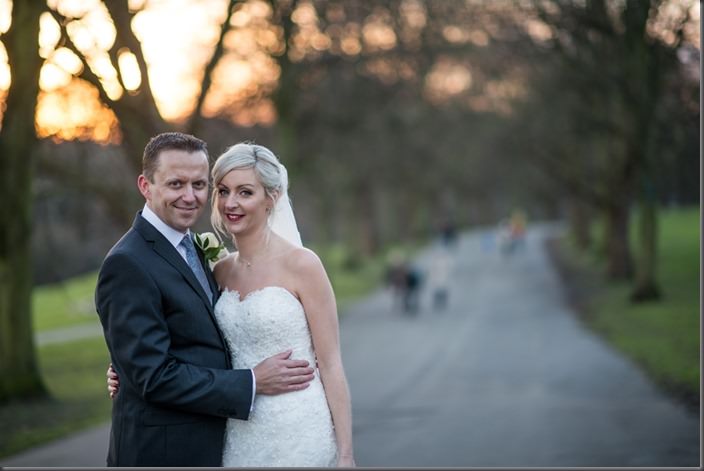 Contact us to see how the Dine team can make your wedding day at The Mansion special.