A marquee is a smart addition to any event – offering guests an outdoor experience which can be tailored to your event theme and preferred style. In this memorable marquee round up, we share our all-time favourite marquee styles to suit any occasion – from the grand to the unique – and how the chosen style impacts the atmosphere of any event.
Here's our top list of marquee styles for a range of noteworthy events, guaranteed to set the right mood and wow your guests.
1. Wedding Marquee Decor
Of course, we had to start with the classic: the wedding marquee. A popular choice for those warmer months of the year, and ideal for creating a beautiful event space in even the most plainest of locations, wedding marquees allow for a large guestlist and can be designed to reflect your wedding theme.
Many brides and grooms opt to host a marquee on the grounds of a beautiful estate, so you get the best of both worlds; stunning heritage alongside a dedicated custom event space.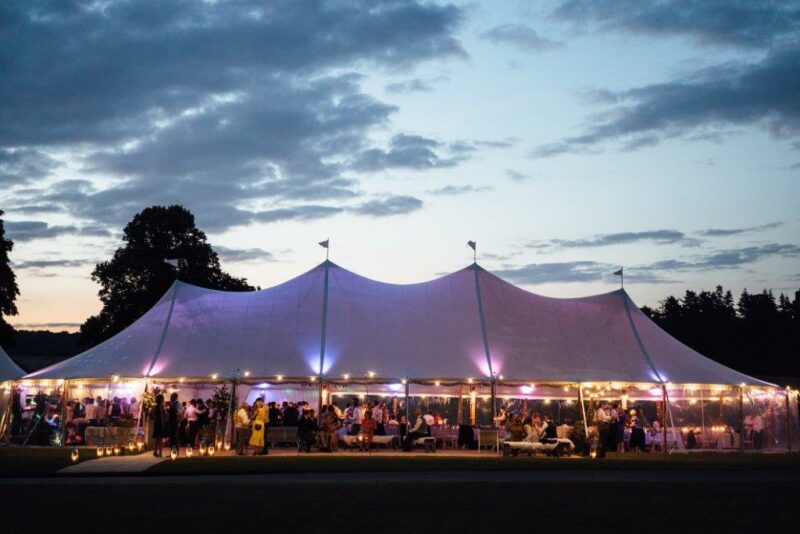 Our most loved wedding marquee styles include:
The monochrome marquee 
A truly chic choice – a black and white marquee design offers a contemporary option, ideal for creating an air of sophistication on your wedding day.
The white & gold classic
Allow your elegance to shine on your wedding day, with the classic white marquee complete with hanging chandeliers, rose gold touches and green foliage to create a warm ambiance – perfect for your special day of celebration.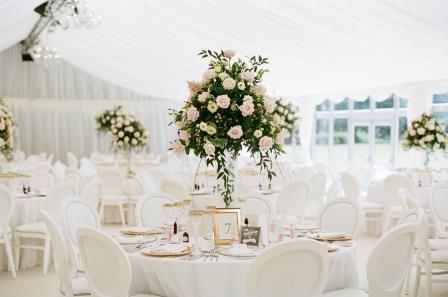 Boho style 
Create a relaxed atmosphere with a boho style wedding marquee. Decorate your space with detailed rugs, hay bales and comfy cushions – creating a charming festival chic vibe.
Culture-inspired marquee
If bringing in elements of your culture into your wedding is important to you, then your wedding marquee can be purposefully tailored to reflect your heritage. 
From an arabian style marquee featuring deep purples and gold, to a mumbai-inspired space with bright pinks and yellows – bring your family and friends together to experience a taste of your culture.
2. Birthday Party Marquee Decor
Whatever age you're celebrating, a birthday marquee is a brilliant way to bring together your loved ones for a night to remember.
You could tailor your birthday marquee to any of the styles mentioned previously, but we also adore the below birthday-esque marquee options for when you want to celebrate in style.
Circus 
Create your own big top style bash – complete with circus style decorations, a popcorn or candy floss machine, neon lights and if you really want to create those circus vibes – live performers.
Ideal for children's parties or for big kids who love to have fun!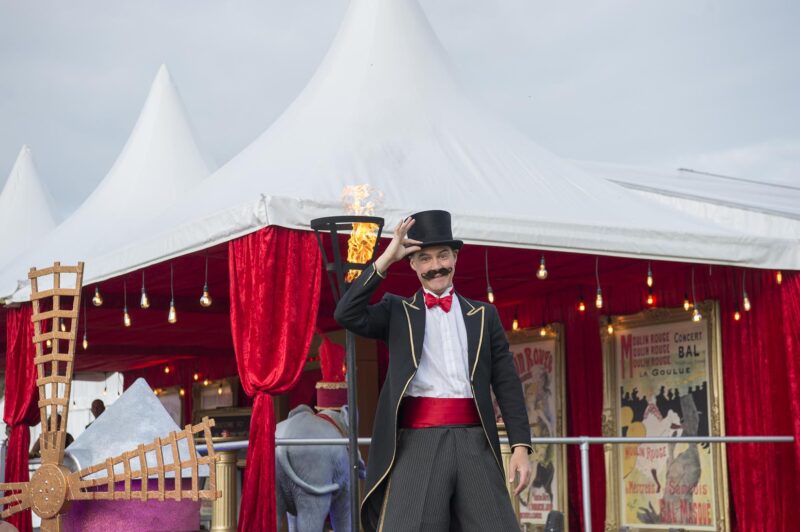 Jungle 
Another unique choice is to opt for a jungle-inspired marquee. Your event space could feature an abundance of large plants, animal prints galore and of course a tiki bar for all your exotic-cocktail needs.
This theme lends itself well to those who love a fancy dress themed soiree, or for nature lovers who want to encourage their guests to let their hair down – surely a theme to inspire those more wild parties!  
Beach 
Create your own mini paradise with a beach-themed marquee party. Tropical garlands, deck chairs and colourful bunting will create those relaxing hawaii vibes, perfect for a laid-back affair which will give your guests space to unwind.
Balloon
No birthday is complete without a balloon or two right? Create a birthday marquee which focuses on this birthday essential – with your marquee top filled with bright balloons in your favourite colour.
Balloon inspired marquee designs like this create an uplifting space which naturally put a smile on your guests faces.
3. Anniversary Party Marquee Decor 
Ready to say I still do?
Whilst many of the designs already mentioned would make a beautiful backdrop to your wedding anniversary party, there are a few others which we think really lend themselves well to an event centered around your undying love.
Midnight stars 
Create a truly romantic and magical atmosphere with an array of twinkling lights across your marquee ceiling, with a black velvet backdrop and silver furnishings to compliment the darker colours.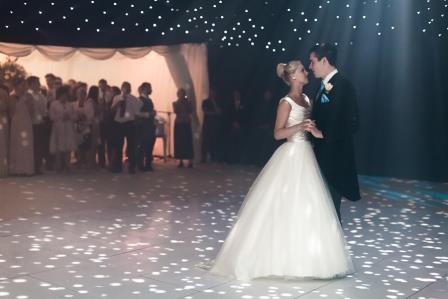 Red romance
Red is the colour of love, so whilst you're celebrating another milestone together, why not fill your event space with this rich colour? Opt for a black or white marquee with red carpets and red drapes dressing the space – creating an ambience of amore at your event.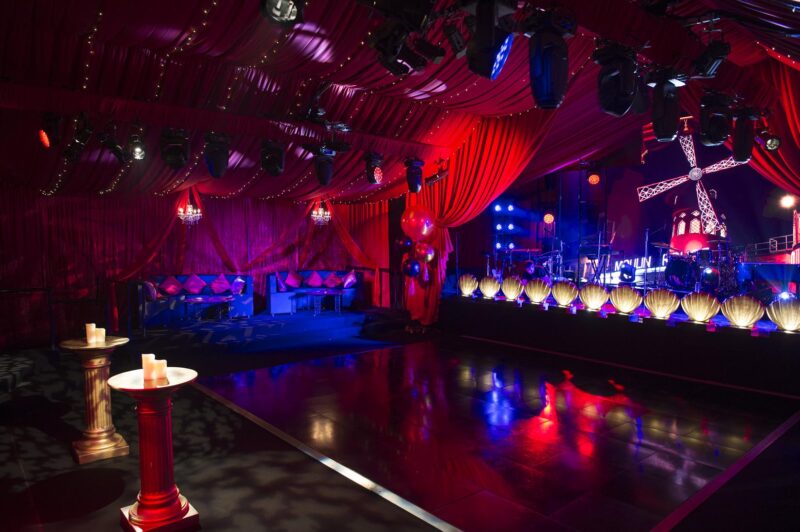 4. Corporate Event Marquee Décor
Whether you're celebrating 10 years of your company or just 1, if you're looking to create a corporate feel at your marquee, there are some ideal options for achieving a professional yet inviting space for your guests. 
Brand colours
Let your pride in your business shine through during your next corporate event by opting for a marquee designed around your brand colours. This can easily be achieved by drapes and furnishings, or by making the entire marquee backdrop your core brand colour (unless of course it's a harsh colour like green – only the bar should be leaving guests with a headache!).
The winter wonderland
The work's Christmas party is a staple in any corporate events calendar. One way to bring your team together is to hire a marquee either onsite or at a beautiful location.
One impressively festive theme for a corporate Christmas event is the winter wonderland – with silver, blues and whites – plus an array of lights across the marquee ceiling to create a space employees will appreciate and unwind in.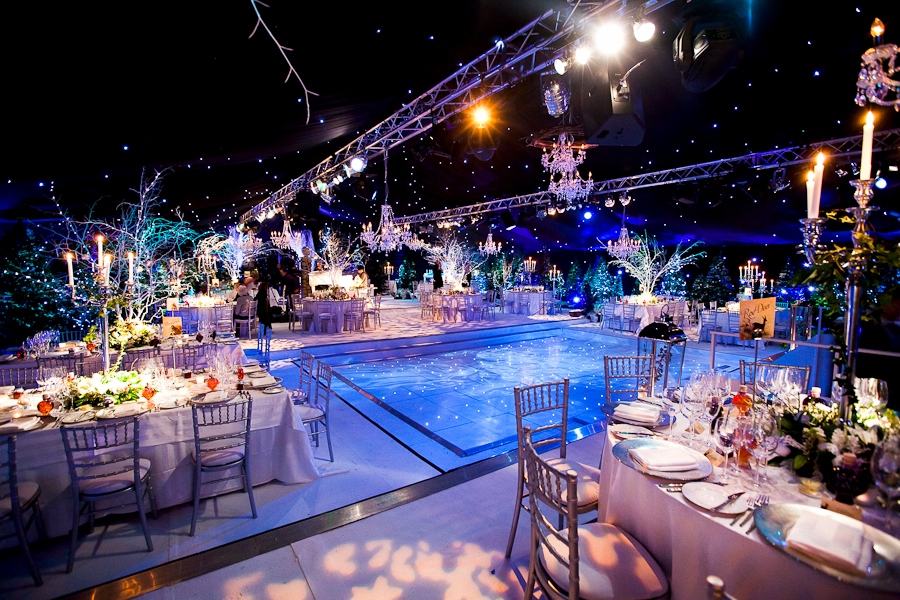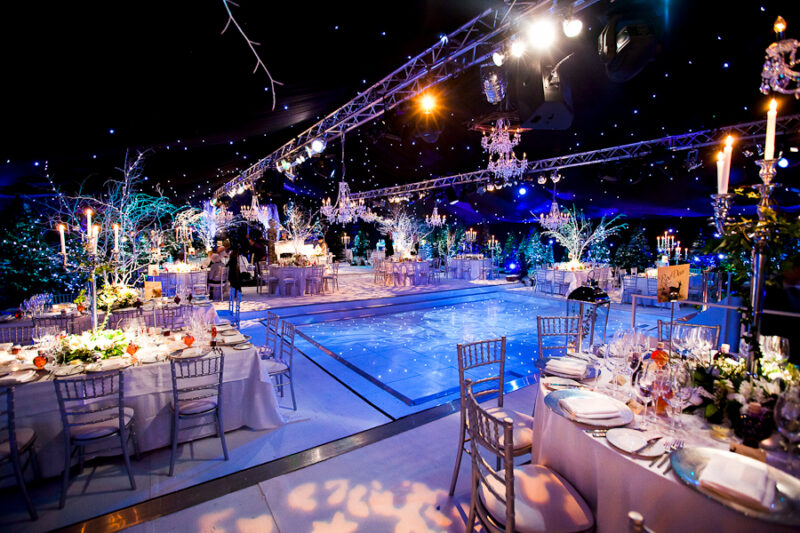 5. New Years Eve Event Marquee Décor
If you'd rather avoid the headache of the New Year's Eve crowds and long queue lines, then why not create your own end of year celebration? New Year's Eve events are certainly a time for glamour and over-the-top decor, which is why we love the following marquee designs for ending the year on a high.
Prohibition 
It's a New Year's Eve staple. The speakeasy theme creates effortless glamour and provides a celebratory atmosphere. Dress your marquee with glittering lights, velvet chairs and even throw in a moonshine station for an uber cool event space to bring in the new year together.
Vegas 
Create your own Vegas inspired nightclub, complete with a mirrored dance floor, palm trees, neon signs and of course a few roulette and poker tables to keep your guests entertained! 
Host a marquee event in a stunning location
Thinking of booking a marquee for your next event? Read our guide on planning the perfect marquee wedding to get an idea of everything you need to consider. Speak to our wedding connoisseurs at Dine to learn how a marquee can be the perfect addition to your big day, especially on the grounds of a beautiful site!