How to Choose a Wedding Photographer: 5 Top Tips
Once the last glass of champagne is drunk, the confetti swept up and the honeymoon is over, the one way you'll remember your wedding day is with the wedding photos. So it's really important that the photographer you choose is the right one for you. Sadly over the years we've met many couples who were unhappy with their photos- whether the photographer didn't capture the right moments, or the quality of the pictures wasn't up to scratch. So here's Dine's 5 top tips for choosing a wedding photographer.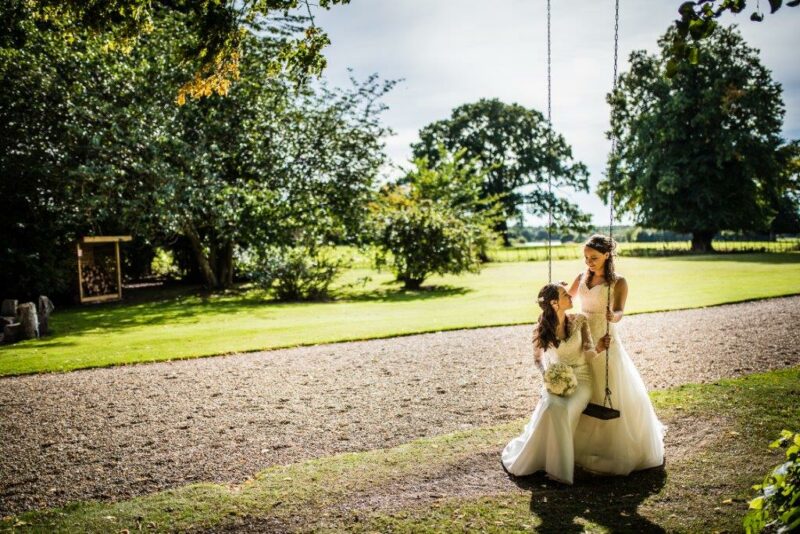 1. Choose a wedding photography style
Traditional Wedding Photography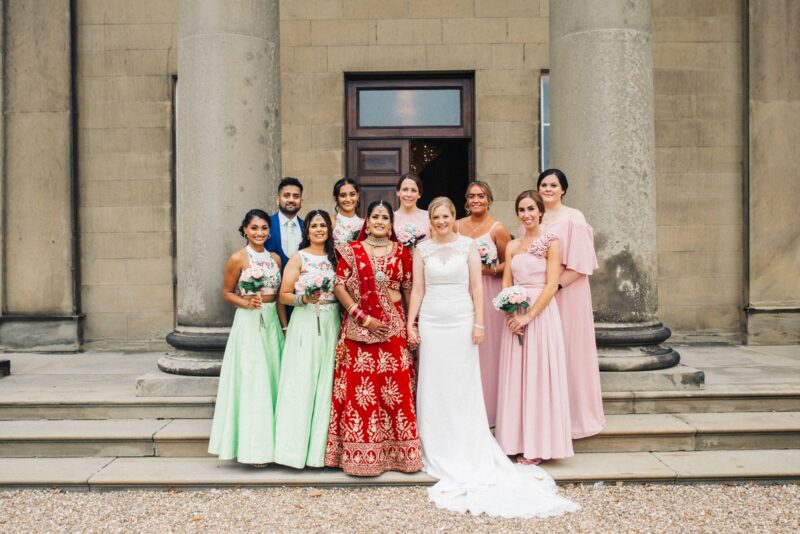 Traditional wedding photography is the classic posed shots of the couple and the wedding party, and was the most popular style for many years. This will give you beautiful shots with everyone looking their best, but it can also take a lot of time out of your day.
Reportage Wedding Photography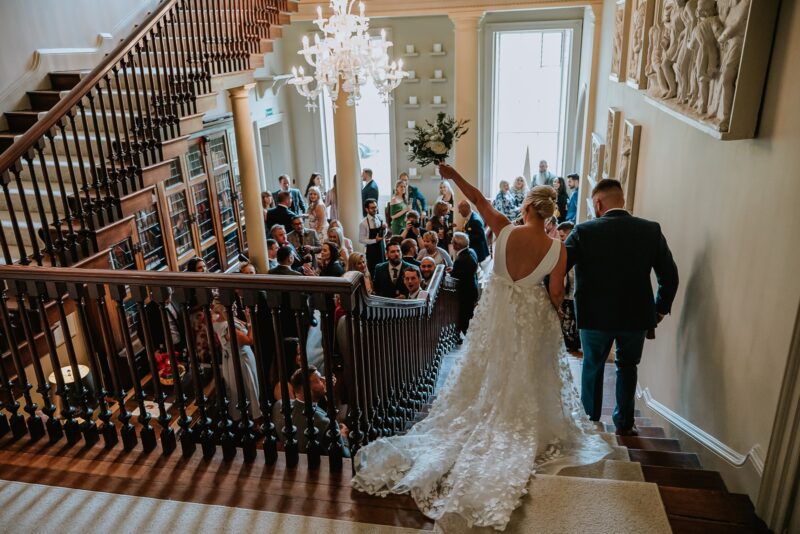 Reportage Photography is probably the most popular style of wedding photography at the moment. Your photographer will mingle with you and your guests and aim to capture spontaneous shots of the day. This is a great way to capture the emotions of you and your guests as there is no posing for photographs. It can feel very relaxed and less obtrusive, but you won't get the posed shots of you as a couple or of your wedding party. If this is important to you, you need to ask for them.
Contemporary Wedding Photography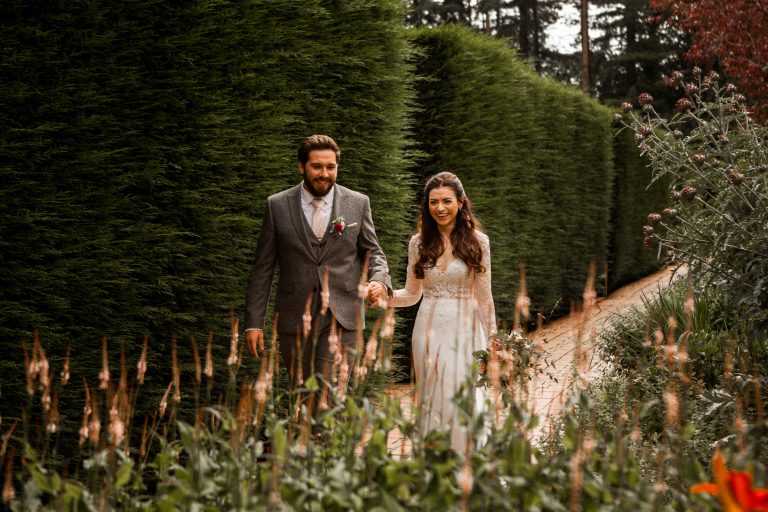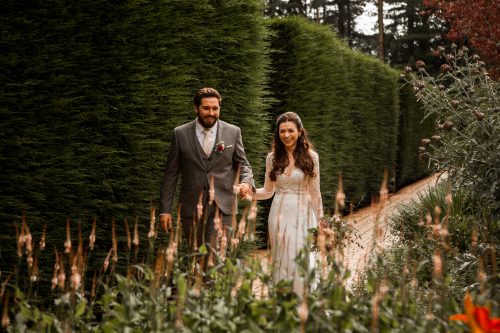 Contemporary wedding photography will feel a bit more like being in a fashion shoot. The style can vary, so you will need to find a photographer whose style suits you, whether that's a conceptual photographer, more street style or fashion-led. This can give some spectacularly beautiful photos, but beware that the vision of the photographer doesn't overpower the day.
2. Set your wedding photography budget
Many couples are surprised by how much a wedding photographer will cost- but really this isn't something we recommend skimping on! Your photographer will be with you for the whole day, sometimes well into the evening, and will then spend time editing the photos after your wedding day ready for you to view. In the UK, the average cost for a wedding photographer is £2000. You can usually see starting prices on the photographer's website so you will get some idea of what they will charge.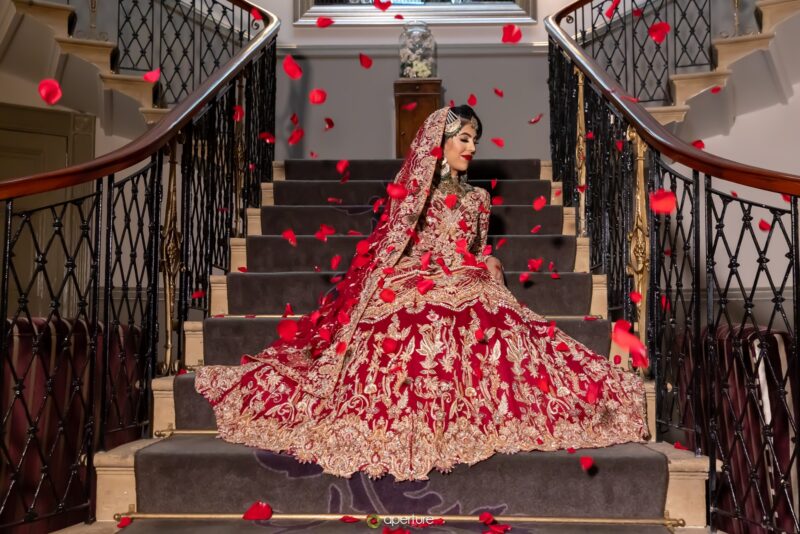 3. Ask for recommendations
A great starting place for finding a wedding photographer is to ask your venue! At Dine, each of our venues has a list of photographers we can give you as a starting point. Not only will they be photographers we know couples have been happy with in the past, those photographers will know and understand the venue- so you get the benefit of their knowledge.
You could also ask recently-married friends, or ask for recommendations in one of the many wedding forums- try Bridebook, Hitched, or Brides Up North.
Whichever style you prefer, just bear in mind that wedding photography is a particular skill- a photographer who works in another area may not necessarily be a good wedding photographer, regardless of how good they are at commercial or portrait photography. Be wary of friends and family offering to take photographs in lieu of a gift, unless they are experienced in weddings!
4. See a Portfolio
Once you've narrowed down your search, ask to see a portfolio from each photographer. All the photographers will have beautiful pictures on their website and social media, but you will need to have more than one or two pictures of your day, so make sure you see a wedding album from a recent wedding. This way you can be sure the photographer captures the whole day the way you would want them to. You may find that a photographer is great at, say the reportage shots but you don't like their group shots.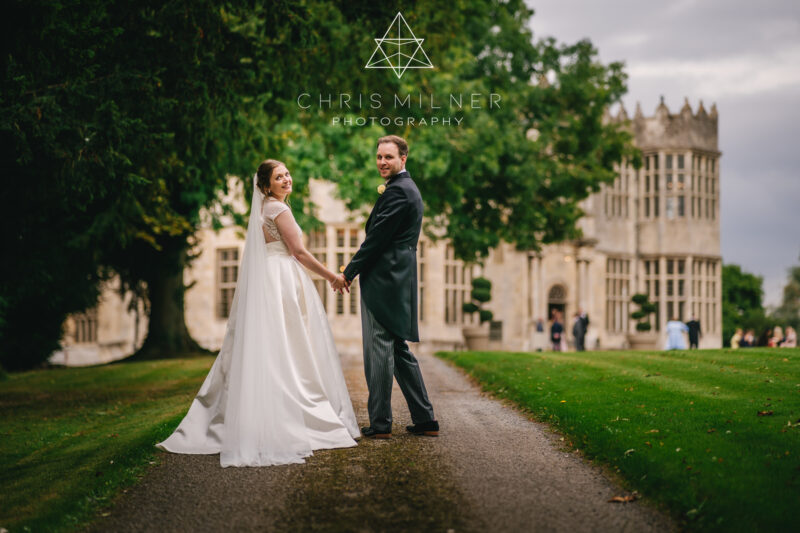 5. Arrange a Meeting
This is a key piece of advice- your wedding photographer will be spending all day with you, so it's really important that you get on! Make sure they understand what shots you want, the feel and flow of the day, and that you feel at ease with them. If you feel relaxed with your wedding photographer your photos are likely to look more natural, and you'll enjoy your day a lot more!
It's worth asking if they will the one taking the photos on the day, as some agencies have multiple photographers. Many wedding photographers also have a 'second shooter'- a second photographer to enable them to get reportage photos from more than one angle. If that's the case, ask for their portfolio too.
You'll probably meet with two or three wedding photographers, before you select the final one.
You'll need to check what is included in the contract- how long they will be there on the day, second shooter, how many prints or albums and so on. Also check how long they usually take to get the proofs to you after the wedding, and how much prints are if they aren't included in the package. Your family and friends will usually want a couple of photos too!
Remember, your wedding photographs will be how you look back on your big day, so it's worth taking the time to make sure you get the right wedding photographer!
Was this helpful? Sign up to our newsletter for more wedding planning hints and tips!
Main Photo: Amy Jordison Photography