Green wedding ideas for the eco-conscious couple
With a rise in climate-conscious brides and grooms, incorporating a sprinkle of eco-friendly into your wedding day is an excellent way to get creative and reduce the impact of your special day on the environment.
Choosing a conscious venue
One of the biggest 'green' wedding choices that you can make is choosing a conscious venue that's focused on using renewable energy and sustainability. There's an abundance of venues in the UK that are taking big steps towards becoming carbon neutral, and Howsham Hall is a great example. The mill – located on the River Derwent is leading the way by generating hydro-electricity from the waterwheel and the first Archimedes screw turbine installed in the UK. This powers the venue and means that the electricity used for hosting a wedding is completely renewable.
You can also look for venues that have a keen focus on organic and locally-sourced catering, recycling, and reducing waste where possible.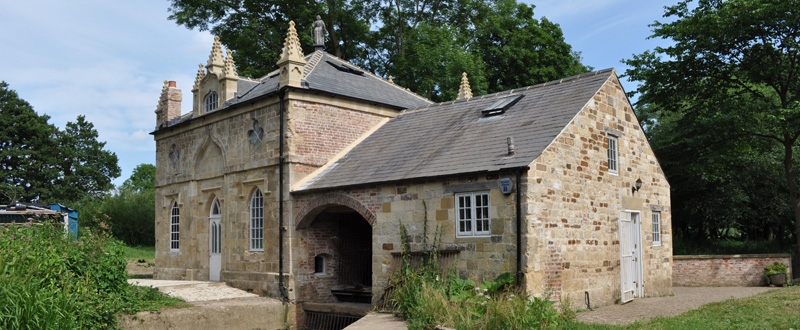 Green decorations
Decorations are important on your wedding day, and offer a chance to make your wedding day look as visually stunning as possible. But, it's no secret that many decorations are used once and discarded – creating unnecessary waste. Making conscious choice about your wedding decorations is a good way to approach an eco-wedding. For table décor – try to choose natural materials that can be composted or recycled, or hire some of your decorations or resell them after your big day so another couple can enjoy them. Consider using materials like wood for place settings, or linen tablecloths alongside hessian napkins.
Locally-sourced food 
Choosing locally-sourced, organic catering is a great way to feed your guests while minimising your impact on the environment. Using local suppliers means that the food doesn't need to travel far to reach the venue, which significantly decreases the carbon footprint of your food – and this way it will be as fresh as possible too. Some venues even grow their own seasonal fruit and vegetables on site – so make sure you explore all options before making a decision on what to serve on the day. Using seasonal produce adds a special touch to your wedding catering and shows that the food has been carefully considered.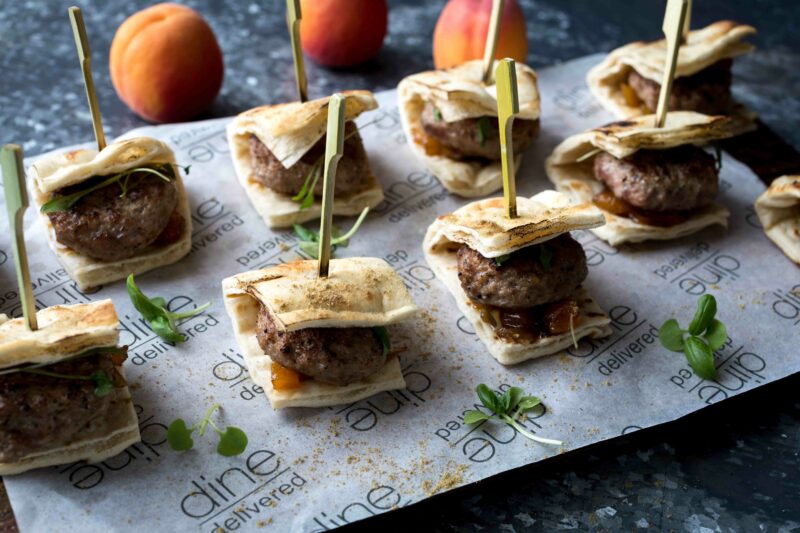 In-season floral arrangements
Many people don't realise this, but choosing flowers that are in season on your wedding day can make all the difference. Some larger, commercial flower suppliers store cut flowers in refrigerators for weeks in advance of using them – meaning that a large amount of unnecessary energy is used to keep them fresh. Choosing a responsible, local florist to supply fresh blooms is one of the most conscious decisions that you can make when it comes to your wedding flowers. Plus, a local florist can help to advise you on how to select the most sustainable flowers – depending on the season.
Rent don't buy
It goes without saying that renting all of the things that you'll only need once for your wedding day is a great way to be as eco-friendly as possible. This can extend to wedding dresses, suits, wedding décor and furniture. There are many specialist wedding rental companies, but you can also explore your local vintage markets to strike a deal on renting rustic furniture and decorations. Another benefit is that you'll save on costs by renting the items that you need, and you won't be left with the stress of trying to sell the items that you don't need anymore.
Sustainable diamonds
Rings are a huge part of any wedding, but the diamond industry is not one that's well known for sustainability. That said, we're seeing lots of conscious jewellery companies doing things differently these days. For example, you can choose a jewellery supplier that uses Fair Trade materials, lab grown diamonds, recycled materials or sustainably sourced gems. Many of these eco suppliers have readymade rings for men and women, or offer the option to have bespoke rings designed exclusively for you.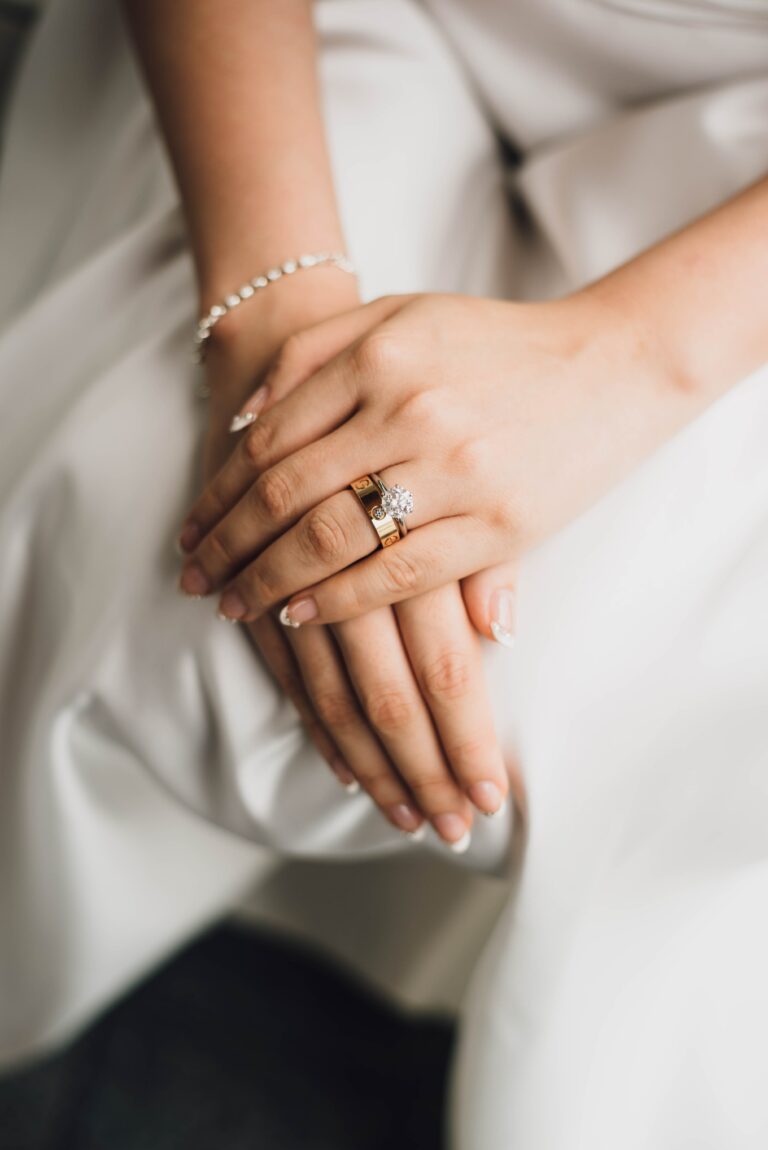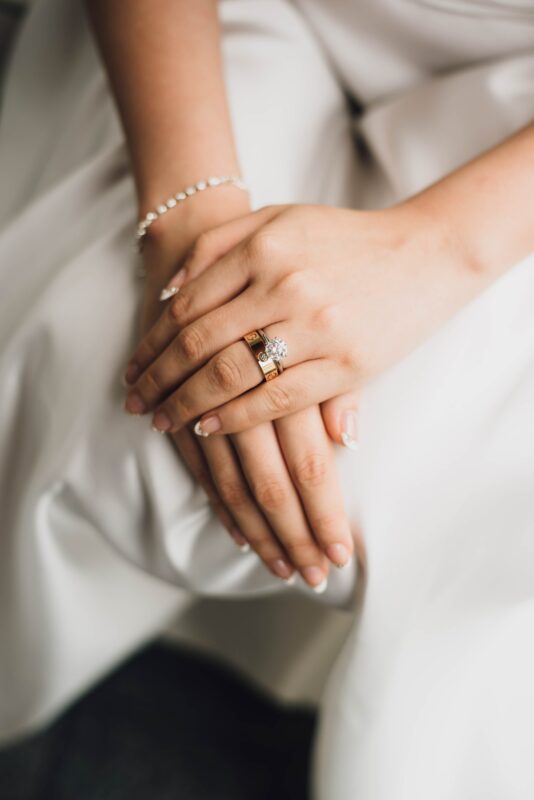 Clean wedding transport
Hiring electric cars and transport to use at your wedding is an effective way to reduce the carbon impact of your day. There's a host of transport suppliers offering electric and hybrid wedding cars to hire for you and your guests, and it's even possible to rent an all-electric limousine to get you quietly from A to B.
Wherever possible, using local suppliers is always the best choice for hosting an eco-wedding – from photographers to caterers. Supporting local helps the community, and reduces the environmental impact and cost of long-distance travel. Most wedding venues will be able to advise you on their favourite eco-friendly suppliers when it comes to planning your day.
For enquiries about our eco wedding venues, please email events@dine.co.uk or call 0345 450 4545 and we'll be happy to help.
And if this was helpful, sign up to our wedding tips newsletter for lots of top tips from our wedding experts! Subscribe to newsletter