—

A breath of fresh country air on your wedding day!

—
Escaping The City: The World's Most Stunning Country Wedding Venues
If you spend the majority of your working days in the fast-paced city, then your wedding day is the ideal opportunity to opt for a more elegant, nature-filled change of scenery. Think rolling hills, beautiful blossoms and some of the world's most stunning outdoor settings as your backdrop, alongside an awe-inspiring country venue.
If this sounds like the perfect place to say I do to you, then browse Dine's top list of the most exquisite country wedding venues in the UK and beyond, for when you just have to escape the city and embrace mother nature's beauty.
The World's Most Stunning Country Wedding Venues
Here's our list of go-to venues for creating an idyllic and classic country wedding for your special day. From a romantic Château to picturesque palaces – browse these unbelievable country wedding venues.
Rise Hall – UK
If you're looking for lavish celebration, then look no further than Yorkshire's luxury Rise Hall.
One of the UK's largest privately owned Grade II stately country houses, the venue offers exquisite interiors and is situated within the picturesque Yorkshire landscape – with 31 bedrooms including a luxurious bridal suite.
With its magnificent cantilevered stone staircase and a ceiling that rises the whole height of the house, crowned by a central Belvedere, Rise Hall is the place to make an entrance and create long-lasting wedding memories with loved ones.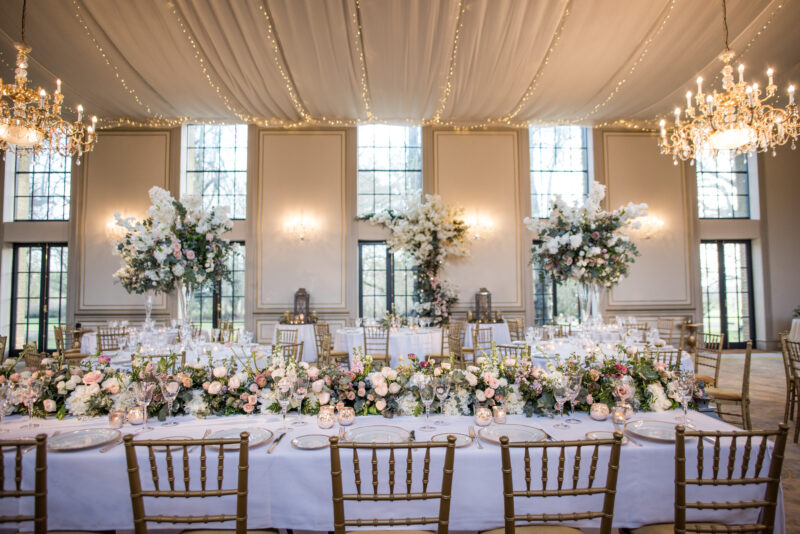 Villa Balbiano – Italy
For weddings here, the only thing more breathtaking than the bride herself will be Villa Balbiano. With sprawling lake-side gardens, its own private dock and both indoor and outdoor pools – this historic venue provides effortless romance and one of the most instagram-worthy backdrops we've ever seen.
Situated in the magnificent, western shore of Lake Como, this italian jewel once belonged to the famous Cardinal Tolomeo Gallio and features luxury interiors for a truly glamorous affair.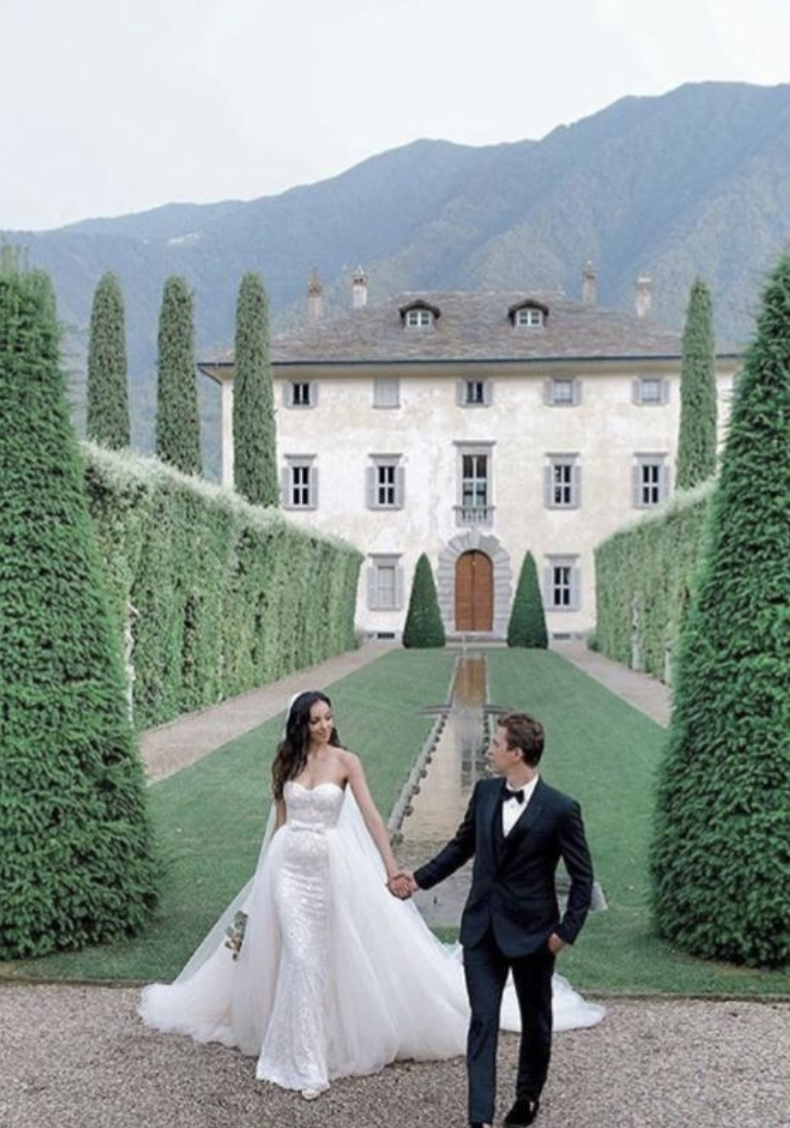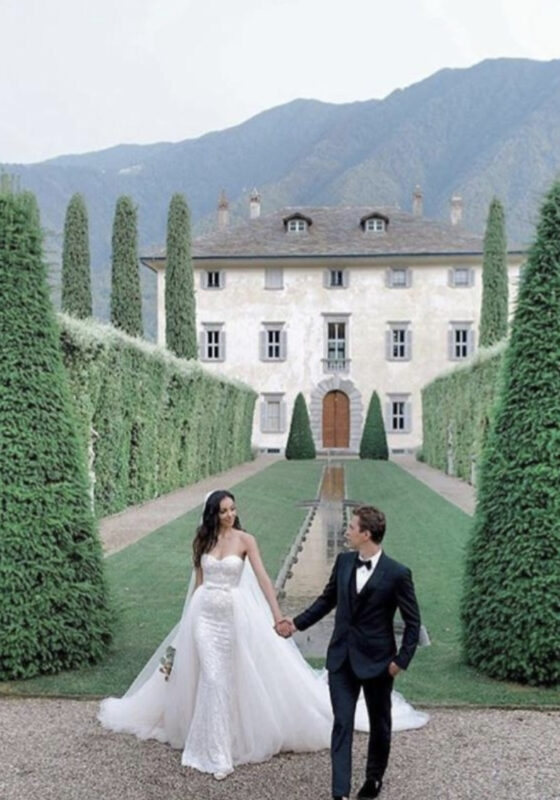 Sefton Park Palm House – UK
It's hard not to feel the love when you're in the majestic surroundings of Sefton Park Palm House! A truly unique and unforgettable location, it features an iconic Victorian domed glasshouse complete with botanical surroundings.
Newlyweds who opt for this venue get exclusive use of the Palm House and use of the 235 acres of award-winning parkland for photographs – providing a fairytale-esque wedding.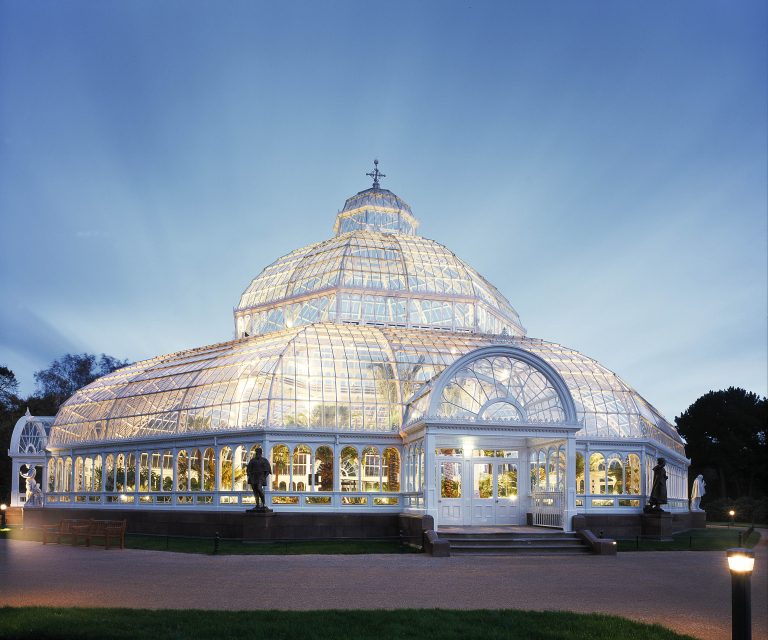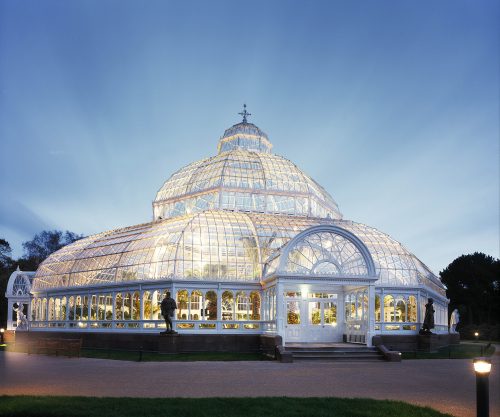 Airelles, La Bastide de Gordes – France
Providing pure french elegance, this 12th century hotel offers panoramic views of the surrounding valley and mountains of Luberon.
Situated high up in one of the most beautiful, idyllic villages in France, the former stately home offers breathtaking architecture and a rich history – making it the height of sophistication for loved-up couples.
Kensington Palace – UK
No, that's not a typo! You can (surprisingly) celebrate your wedding in the most royalist way possible – at the incredible Kensington Palace just outside of London. Home to Will and Kate, and the birthplace of Queen Victoria, this impressive venue is available for a limited number of weddings every year – making it even more special and ideal for those looking for something exclusive.
The palace features magnificent gardens, Tudor and Baroque architecture, plus you'll be able to tell your grandchildren that you wed amongst England's elite!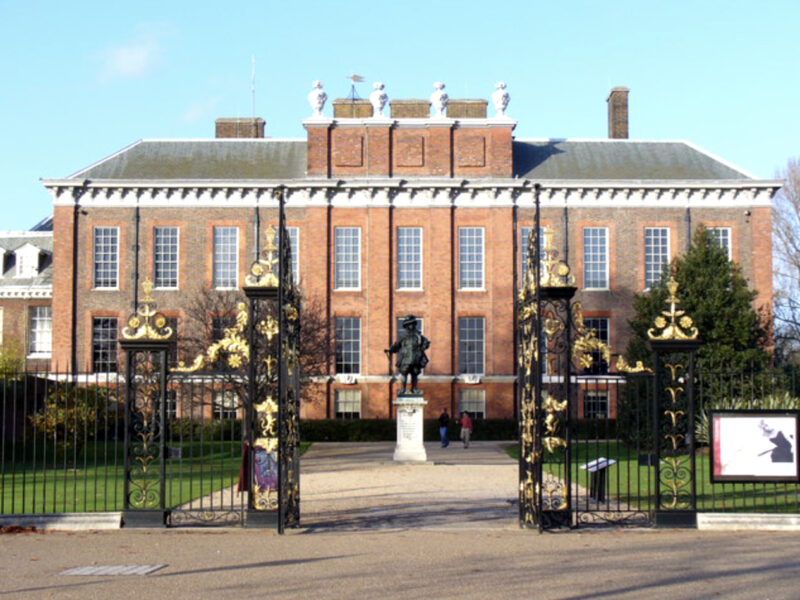 Ashford Castle – Ireland
For those looking for the Cinderella experience, this fairy tale-esque Irish castle is like no other, offering a rich 800 year old history and stunning lakeside views to make your special day unforgettable.
Your guests will be envious as they enjoy the romantic castle experience complete with remarkable gardens and show-stopping suites. Once home to the Guinness family, the entire castle can now be rented for up to 160 guests and boasts an impressive selection of activities including falconry and river cruising.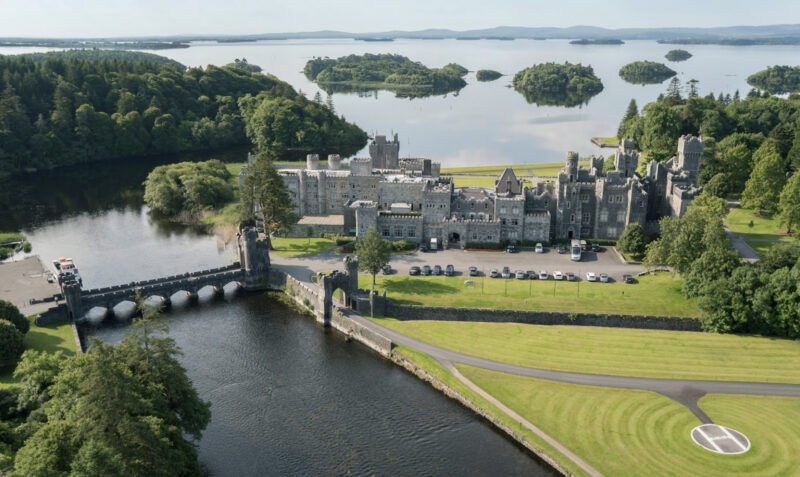 Tokyo Bay Wedding Village – Japan
Why settle for just a wedding venue, when you can have an entire wedding village? Certainly one for couples who like to go all-out, Tokyo Bay offers a private village just for you and your guests, spanning over 13,000 sq meters of Disney-inspired land – complete with a beautiful chapel, fountain square, florist, cafes, restaurants and a beauty salon!
The village also contains several wedding halls, each with its own style – from Italian to french and simple traditional, making it a one of a kind luxury country wedding experience.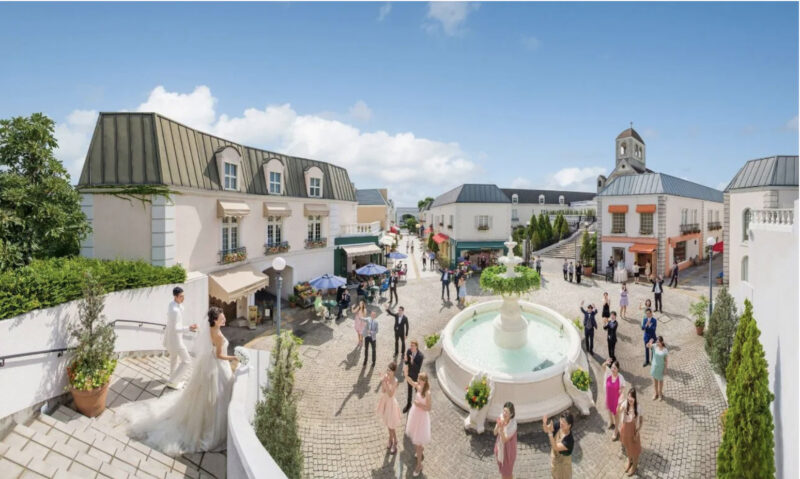 Castle of Viñuelas – Spain
Once home to the Spanish monarchs, make your wedding a royal occasion at Vinuelas Castle in Spain.
Boasting exquisite Spanish gothic architecture, and complete with a temple, grand hall and sprawling acres of land, the castle is an ideal place for a luxurious wedding, guaranteed to impress your guests for years to come.
Its grand size allows for up to 1000 guests – meaning no one has to be left off the guest list!
Villa Ephrussi de Rothschild – France
If you're looking to host a grand, Vogue-worthy wedding, then Villa Ephrussi is the one. This French villa is the epitome of romance, located in the idyllic French Riviera.
The awe-inspiring villa is both elegant and glamorous, surrounded by 9 perfectly manicured gardens all based around a different theme, complete with illuminated water fountains that can be synchronised to your wedding song of choice.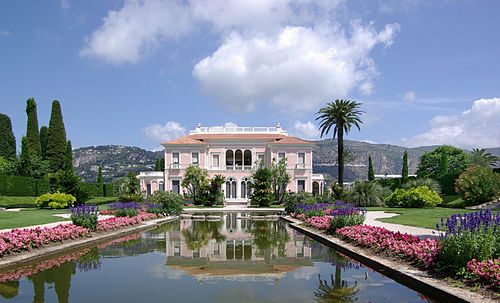 Rånäs Slott – Sweden
Say I do in style at Sweden's Rånäs Slott. With its high ceilings, Morrocan floors and enchanting exteriors, it's hard not to feel like royalty when you step inside this luxury historic venue.
Lucky couples who choose to exchange nuptials here will get the entire castle to themselves including access to all 49 elegantly decorated rooms, and the option to wed either in the local church or in the castle itself.
Hótel Búðir – Iceland
With the Northern Lights making Iceland a renowned romantic destination, it's no wonder that one of our favourite wedding venues can be found in this beautiful country.
Nestled in the middle of West Iceland's breathtaking landscape, Hótel Búðir can be found overlooking the ocean front's sandy white beach.
Couples have the choice of getting married in the stunning nearby church or they can choose to exchange vows in the middle of a lava field on the beach – a truly unique experience.
Howshall Hall – UK
A real Jacobean treasure, Howshall Hall is as country luxury as it gets! Surrounded by beautiful gardens, with panoramic views of natural open beauty, this Grade I beauty hosts one of the biggest bridal suites and lounges in the whole of Europe, and can accommodate up to 100 guests for dinner.
The Great Hall is flooded with natural light from the original windows and its tasteful decor lends itself to a wide range of colour schemes and styles.
Guests can enjoy taking a moment to appreciate the beauty all around them in the estate's riverside terrace or unwind in one of its elegantly decorated rooms. Howsham Hall really is the jewel of the North Yorkshire countryside.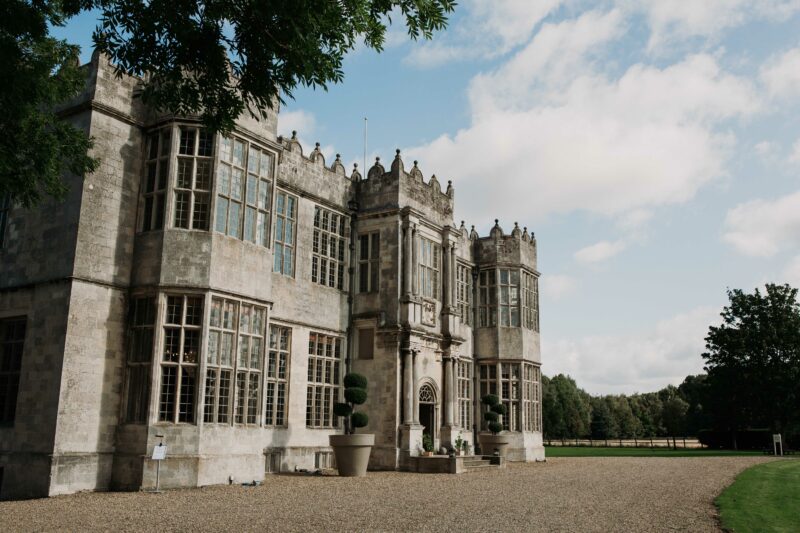 Discover your luxury country wedding destination
We hope you enjoyed browsing these incredible luxury country venues. If you're looking to host your wedding in a historic venue surrounded by natural beauty, we'd highly recommend you take a look at Dine's elegant selection of country wedding venues, guaranteed to impress guests and provide your most treasured memories.