Emma and Ben both live in Thirsk. They got in touch with us in October 2015 & Matt (Dine, MD) arranged to meet them at home to discuss initial ideas for their wedding.
Following their glorious wedding in July, we asked Emma if she would mind sharing their story. We were delighted when she said yes…
The happy couple:
Emma is in her late twenties and is from Harrogate. She works for the family business and looks after children.
Ben is a Major in the Army and is in his mid-thirties.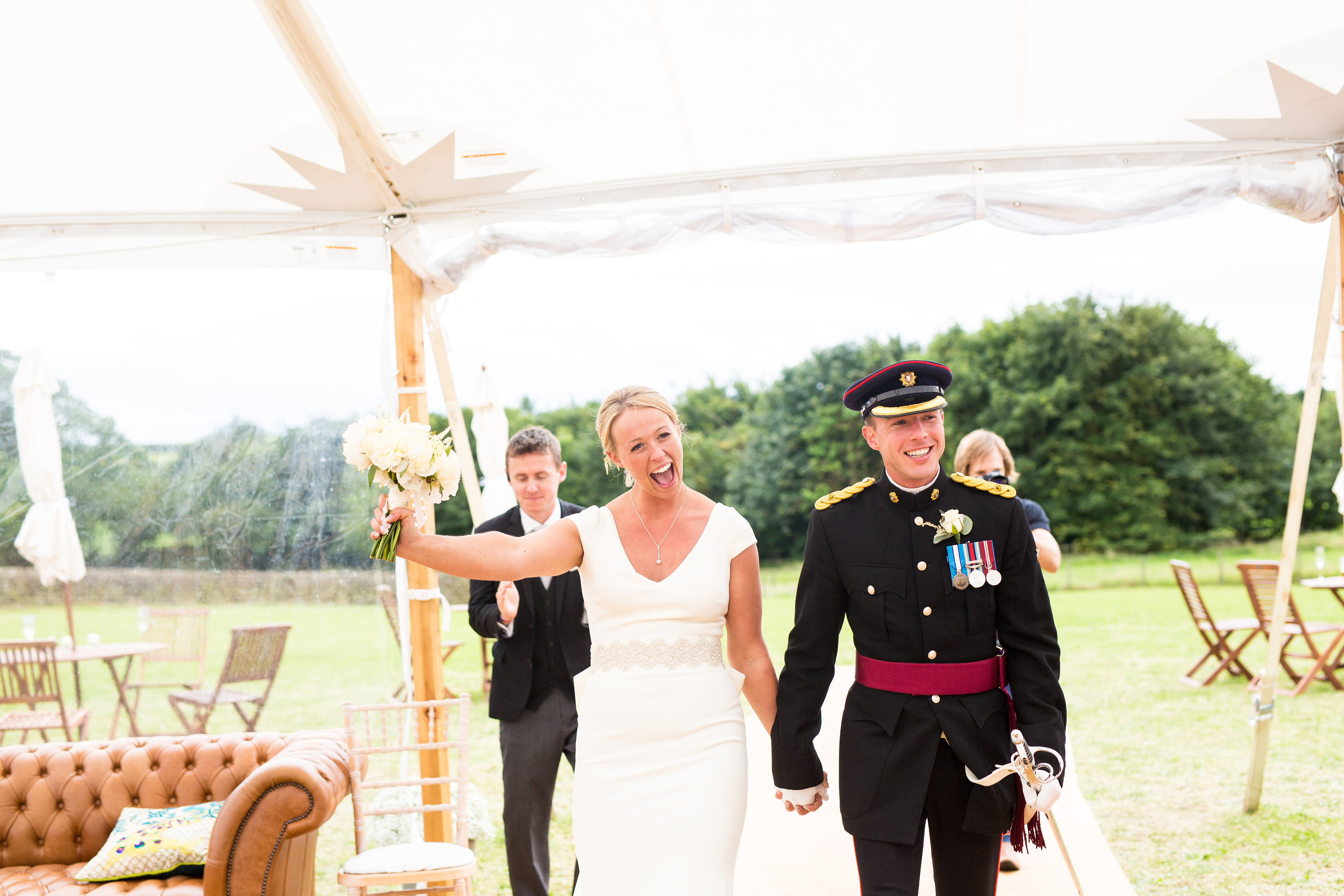 Date and location of wedding:
We got married on Saturday 30th July 2016 at St Oswolds Church in Leathley. We had a marquee reception at my parents' house where I grew up.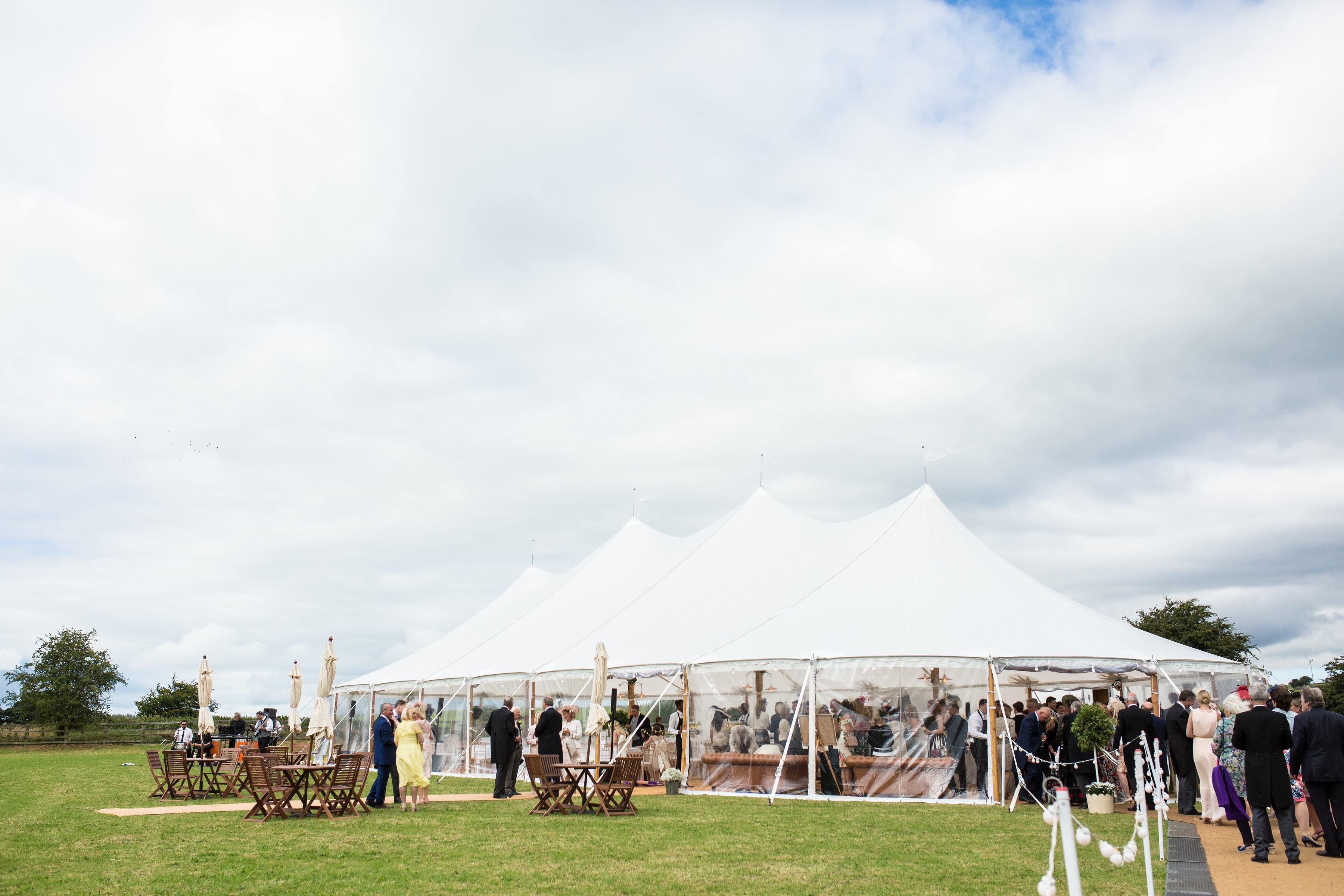 The proposal:
The proposal was beautiful. It was on the night we collected our puppy, cocker spaniel. We went to the White Horse in Kilburn and Ben had taken his rucksack and hidden glasses, champagne and a ring in a secret pocket of the bag. When I asked if he had a drink he said yes and got down on one knee. He said "first things first though Emma Rose Marsland, will you marry me?" I, of course, said yes and I was the happiest girl in the world.
The dress:
I had seen lots of ideas for styles of dresses I liked in magazines. The Bridal Rogue Gallery in York had a dress that was the right style but I wanted to add a little something extra to it. We added a beautiful, embellished belt and made a bow for the back. It was exactly what I had dreamt of.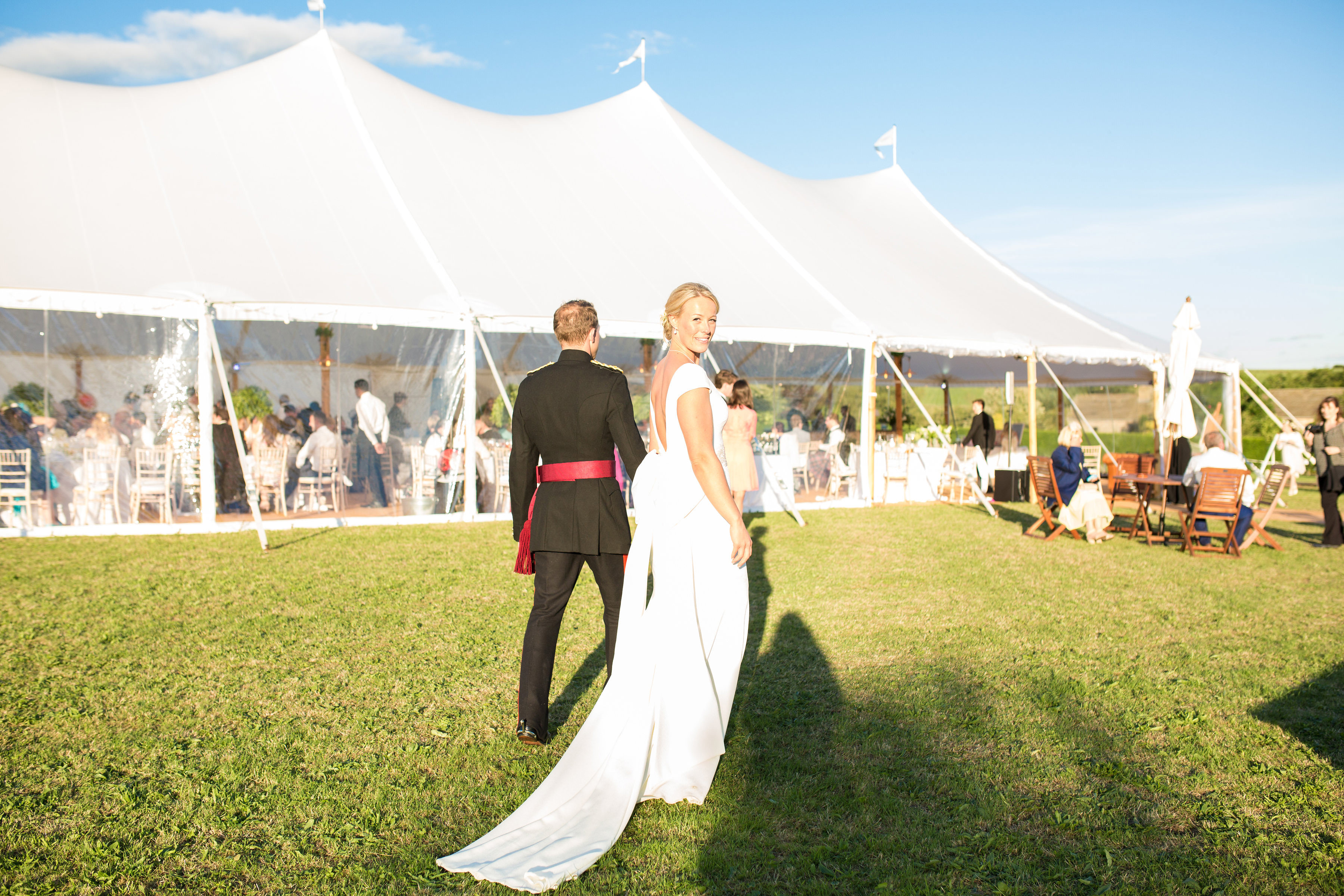 The ceremony:
We had four hymns, three special friends doing readings and a friend singing whilst we were signing the register. Rev. Janice Honey Morgan from the Marines, who is a good friend, took the service with the local vicar. We met Janice when Ben was based with the Marines in Devon.
The cake:
Betty's made the cake, it was white with white polka dots and it was beautiful.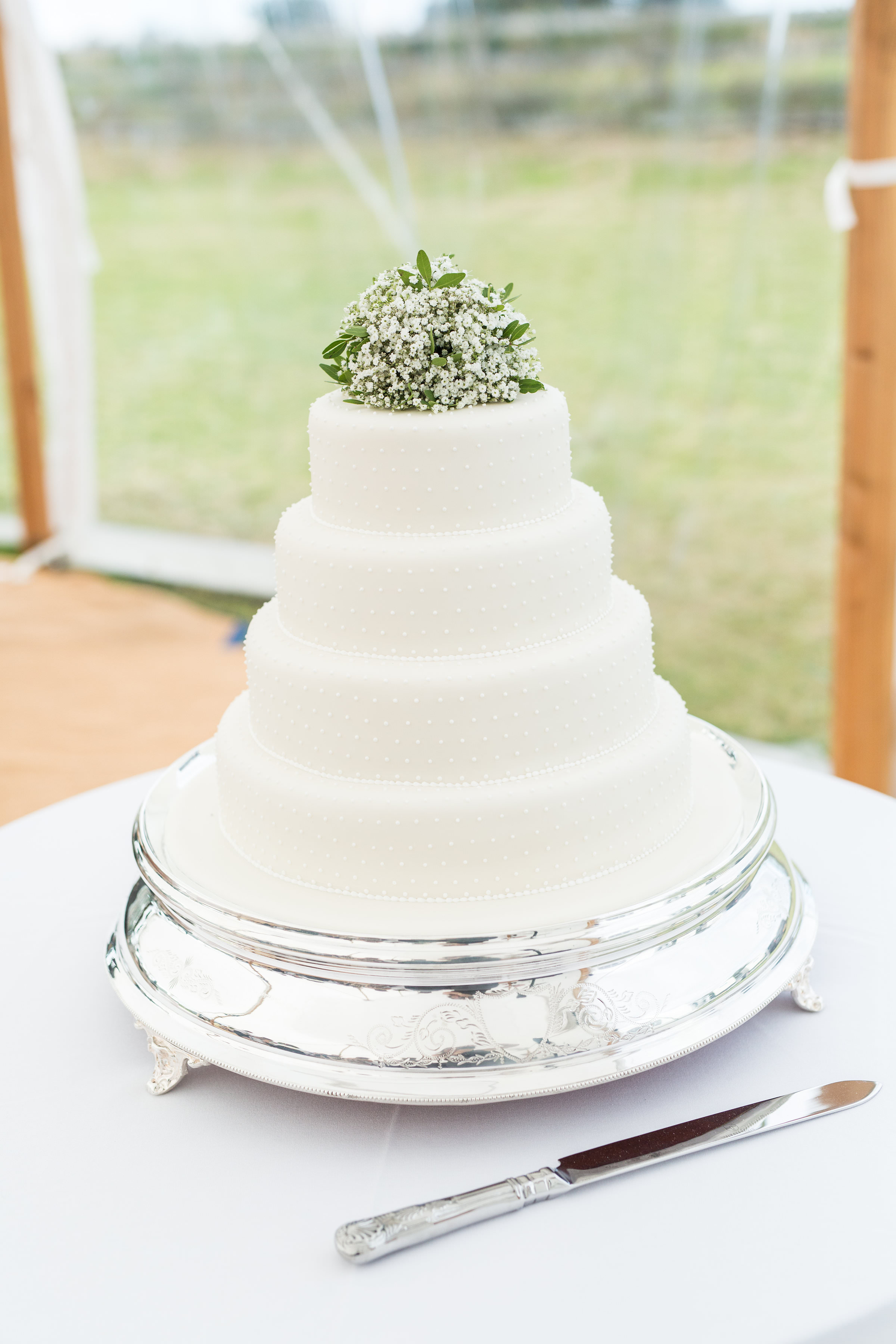 Photos:
Natasha Cadman was our photographer, she was absolutely fantastic from the moment we met her. We loved having her there on our special day and the photos are so beautiful, and really capture the happiness of the day.
Videography:
Mulhern media were wonderful and were silently there capturing every little detail. They were great guys and we enjoyed having them on our day.
Groom's outfit:
Ben wore his military uniform and looked very smart.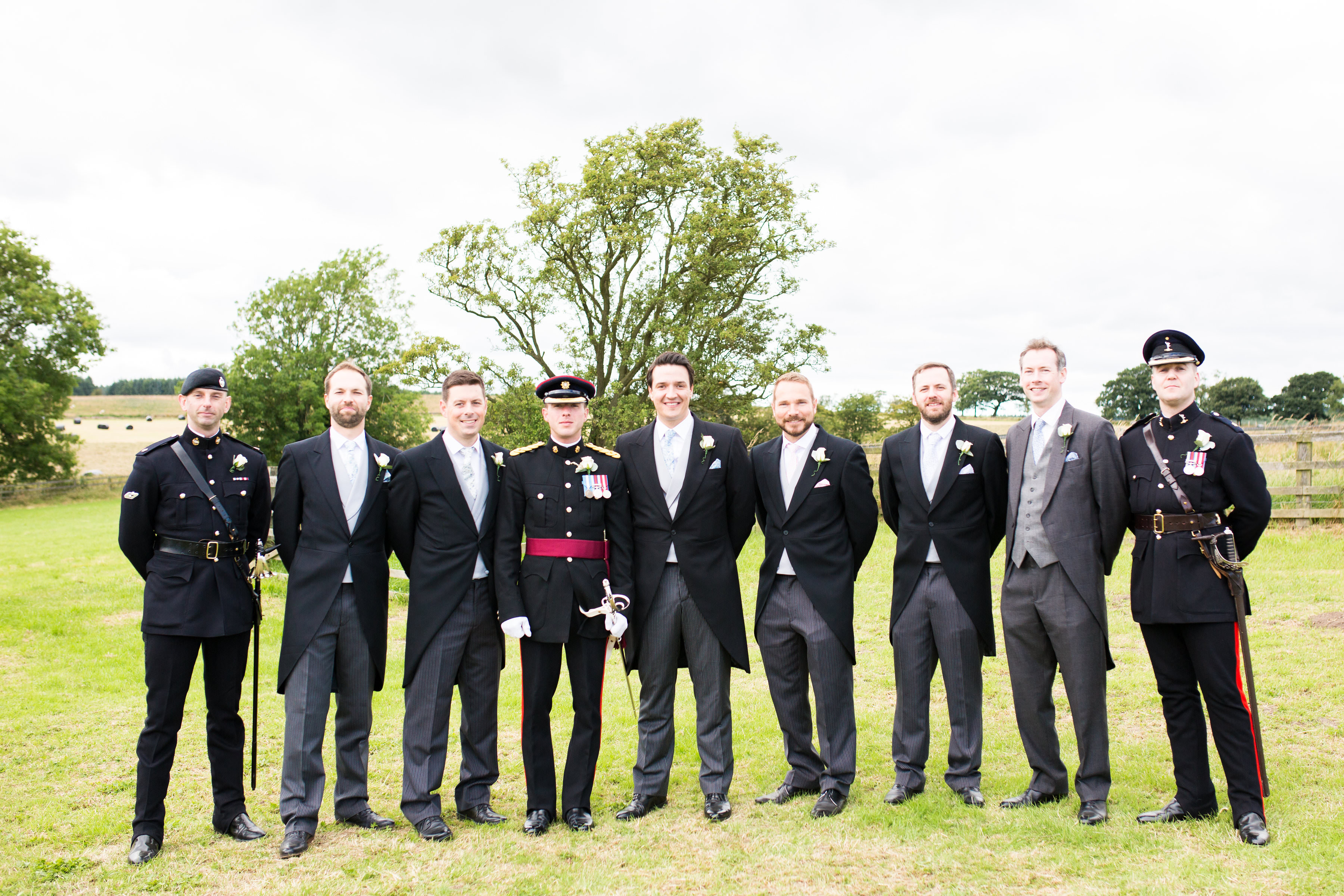 Flowers:
Our very good family friend Sally from Friday flowers did our flowers. We had a green and white theme with peonies, gypsophila and lots of gorgeous greenery.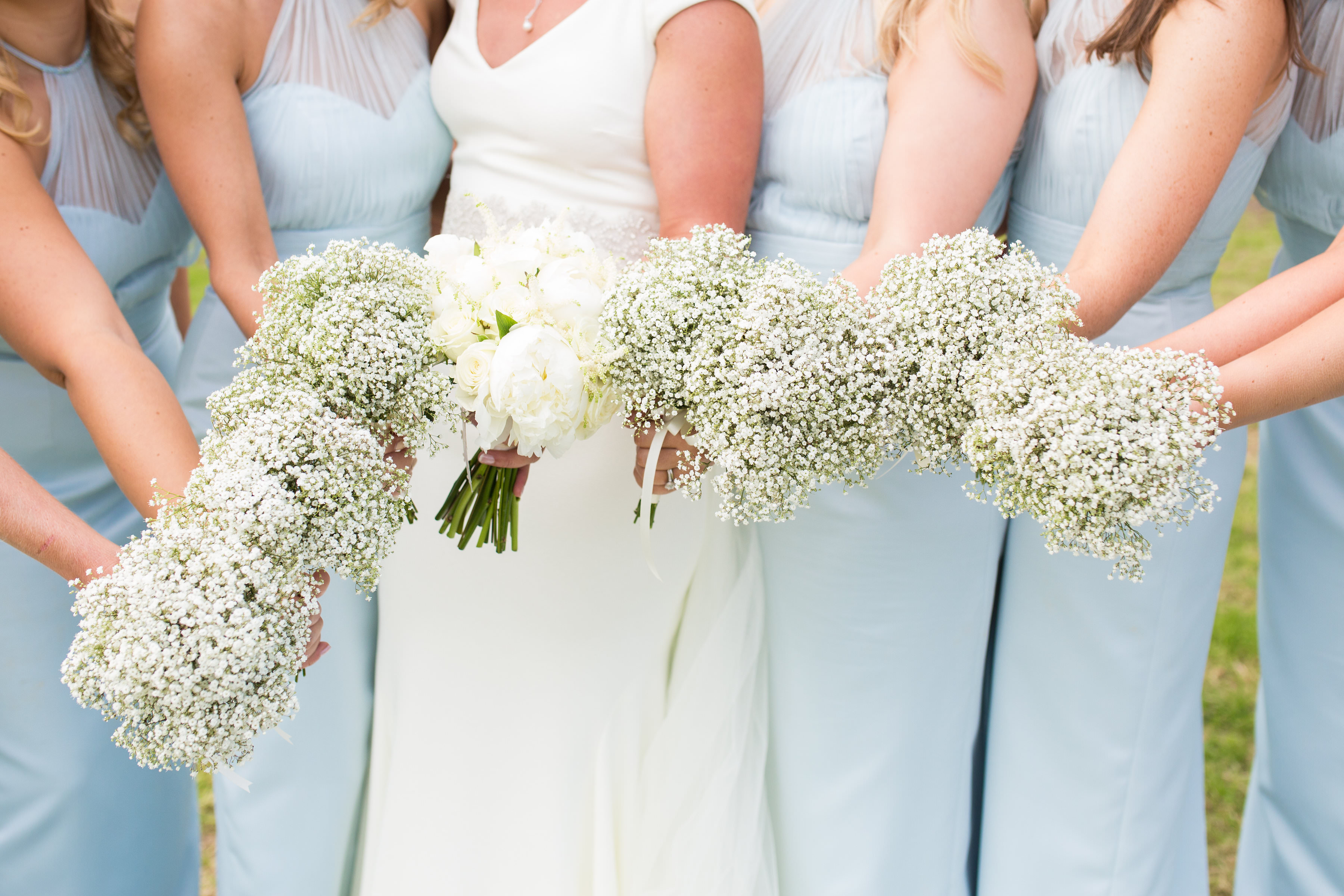 Wedding stylist:
Dine helped and advised us on the style of our wedding. They were out of this world. Sister company Shades supplied the gorgeous Sailcloth marquee and were fantastic too. Both teams worked together seamlessly to make our dream day come together.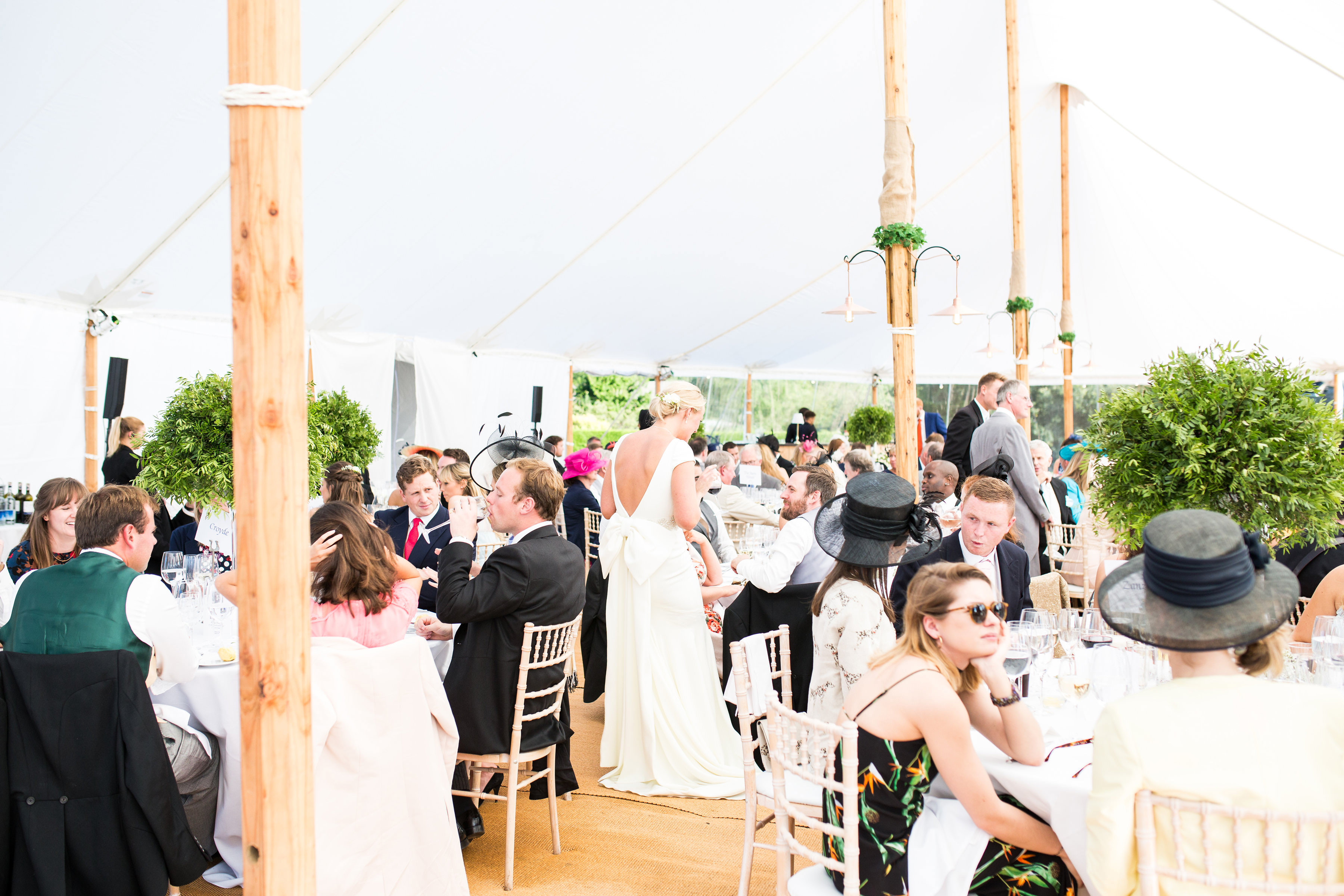 Food:
Dine also did our catering.
During the drinks reception, we had canapés including skewers of beef fillet, black sesame marinated in lime, chilli and soy, shredded duck "Cones" with julienne of cucumber spring onion, 'shots' of carrot and orange gazpacho and wild mushroom and truffle arancini.
Our starter was crab with tomato aioli. The main course was miso glazed Nidderdale lamb followed by a trio of desserts including salted caramel chocolate mousse, chocolate coated strawberry with popping candy and chocolate and raspberry tart.
In the evening we served bacon and sausage sandwiches with red and brown sauce, which was perfect. Everything was delicious!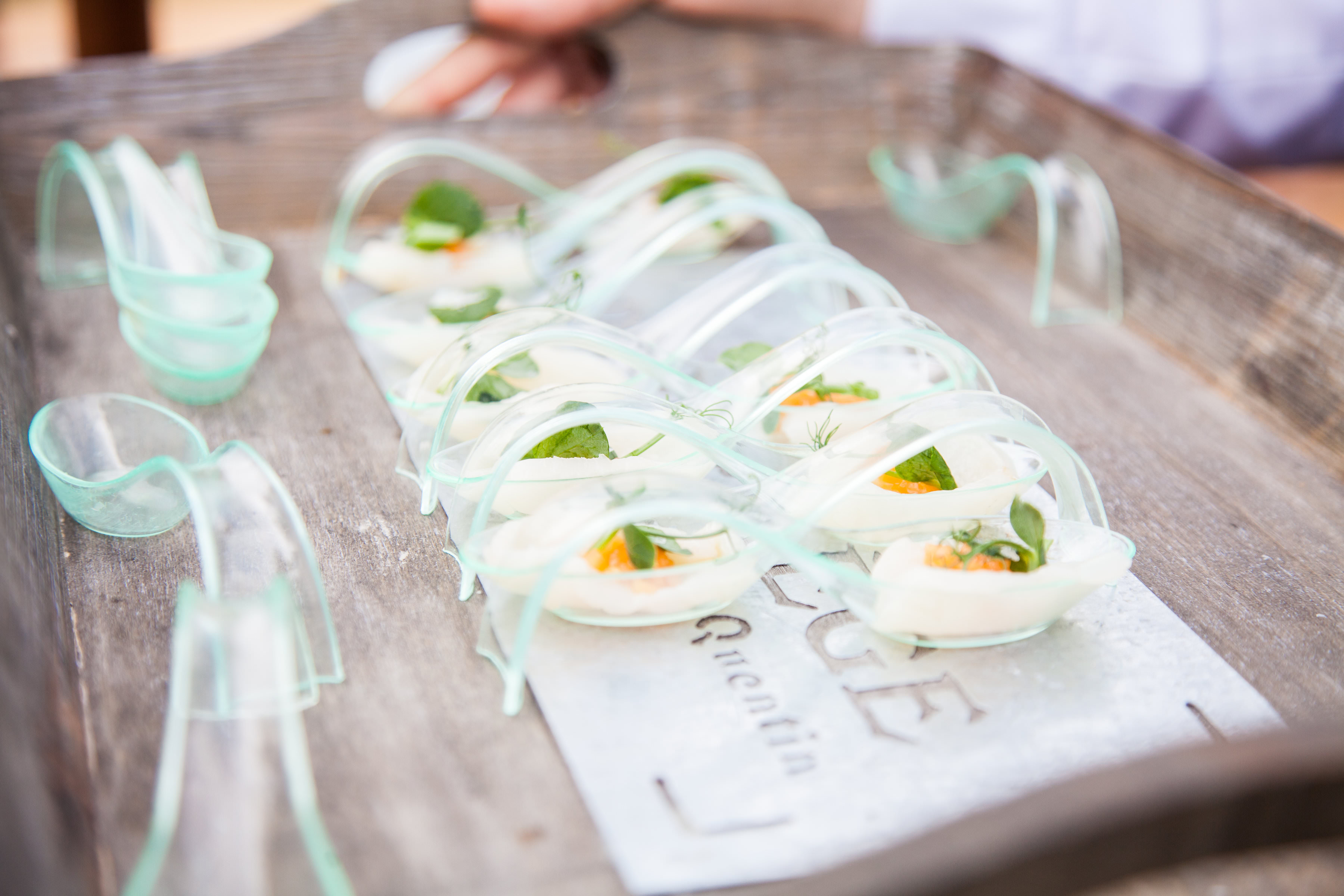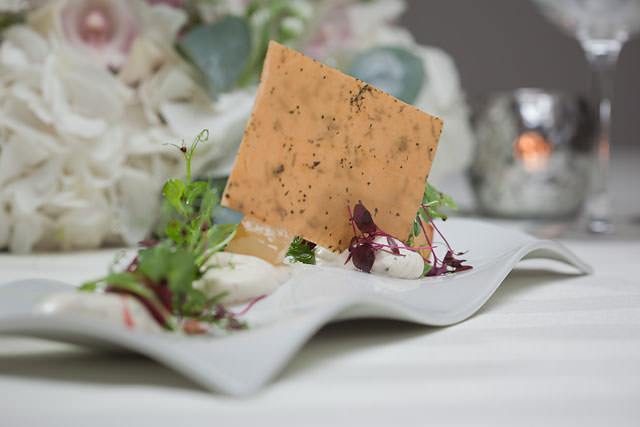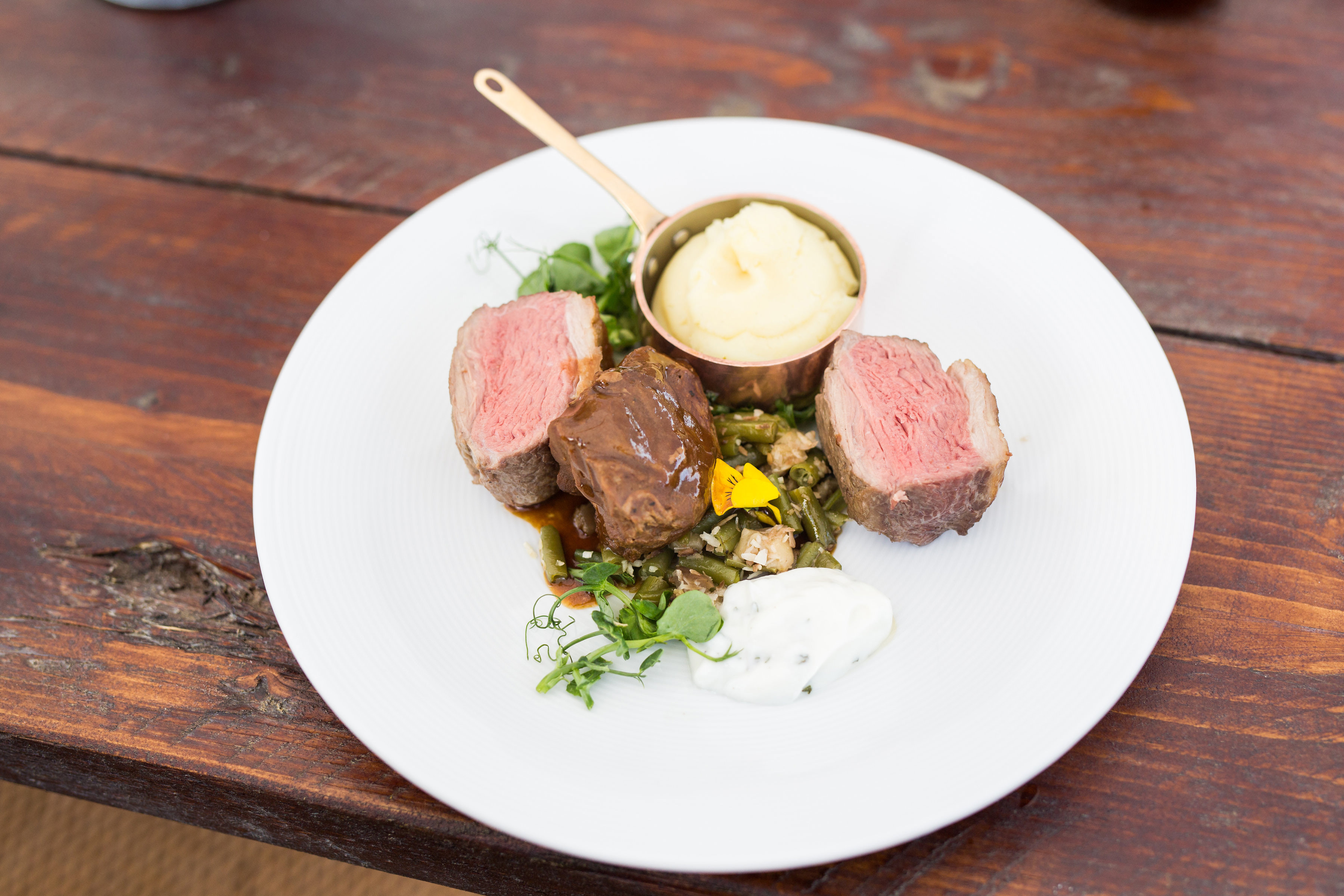 If you would like to find out more about what we do at Dine or would like to discuss an event with us, please call: 0345 450 4545 or email: events@dine.co.uk, to speak to our amazing events team.