This evening, we hosted a wonderful selection of foodie journalists, lifestyle bloggers, wedding bloggers and a couple of our treasured suppliers, friends of Dine – Joanna Cairnes from Twisted Willow and Joan Ransley, Food writer photographer.
Olivia Brabbs, SUPER talented photographer, captured the evening through her camera lens.
Chef proposed the menu "a walk Autumn" – inspired by the current seasonal transition! I don't know about you, but we've fully embraced our woolly wardrobes here at Dine! The colours of Autumn in Roundhay Park are glorious and are providing us with lots of inspiration for theming and menus.
Guests were invited to join us at one of our beautiful flagship venues, The Mansion in Roundhay at 7pm for drinks and canapé. It was great to see so many bloggers and press taking snaps and getting excited when the food arrived. It's normally us that create the theatre with smoking domes, cloches and dry ice – but the food was definitely the star of the show this evening, being photographed and shared on social media by the guests.
Purple Radish canape Shell with Goat's Cheese & Beetroot Caviar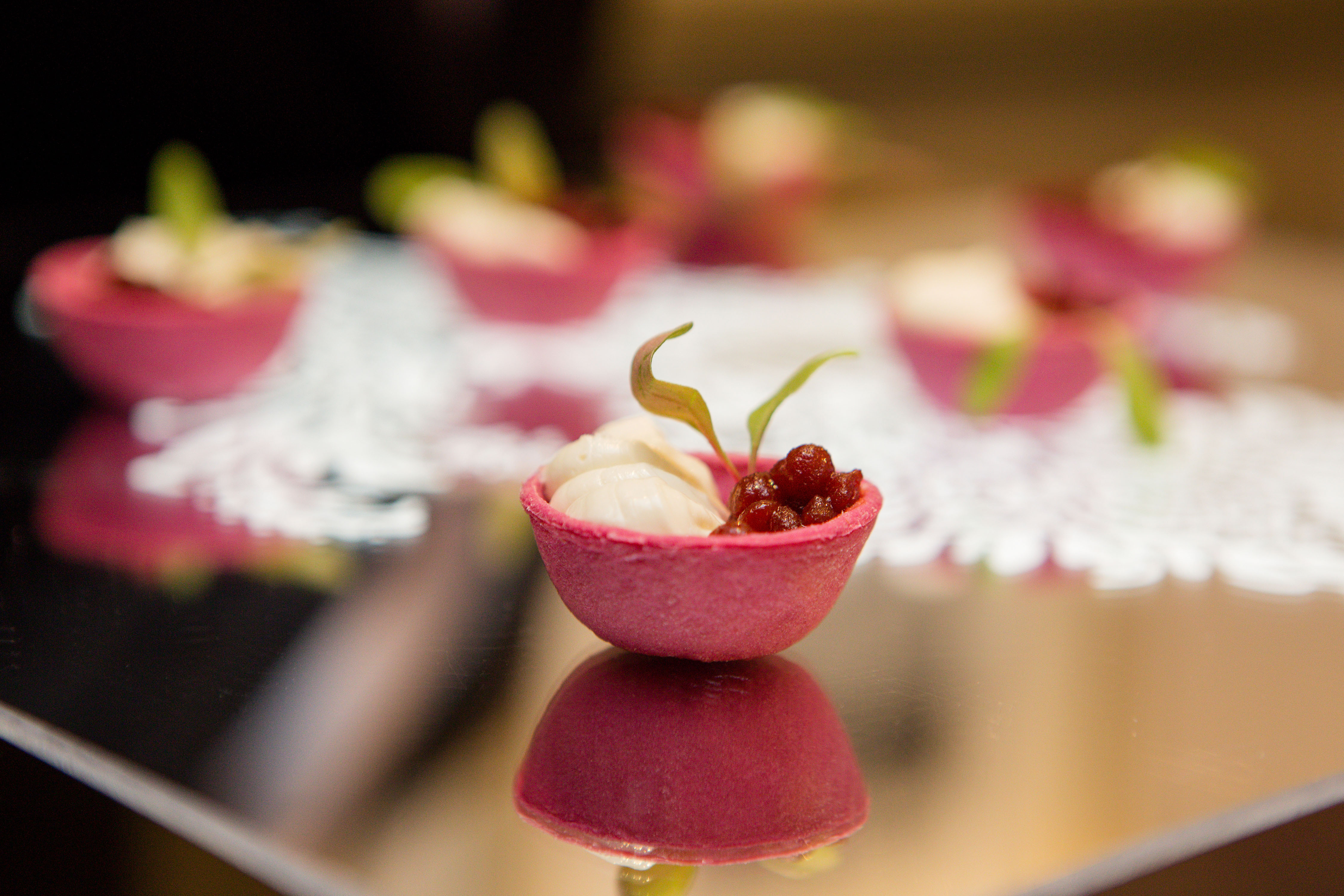 Wild Mushroom Arancini with Saffron Aioli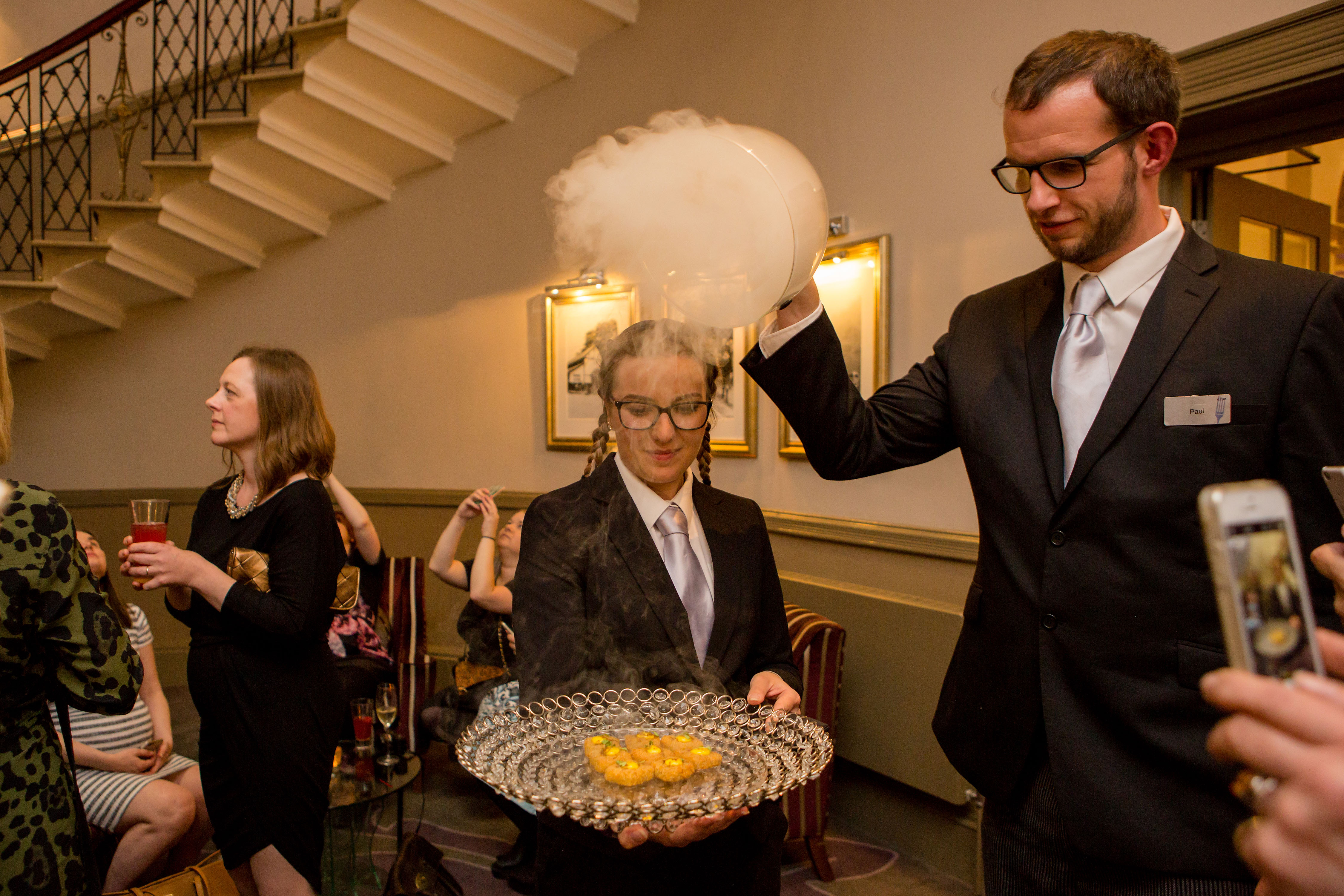 Fillet of Beef Rolled in Pistachio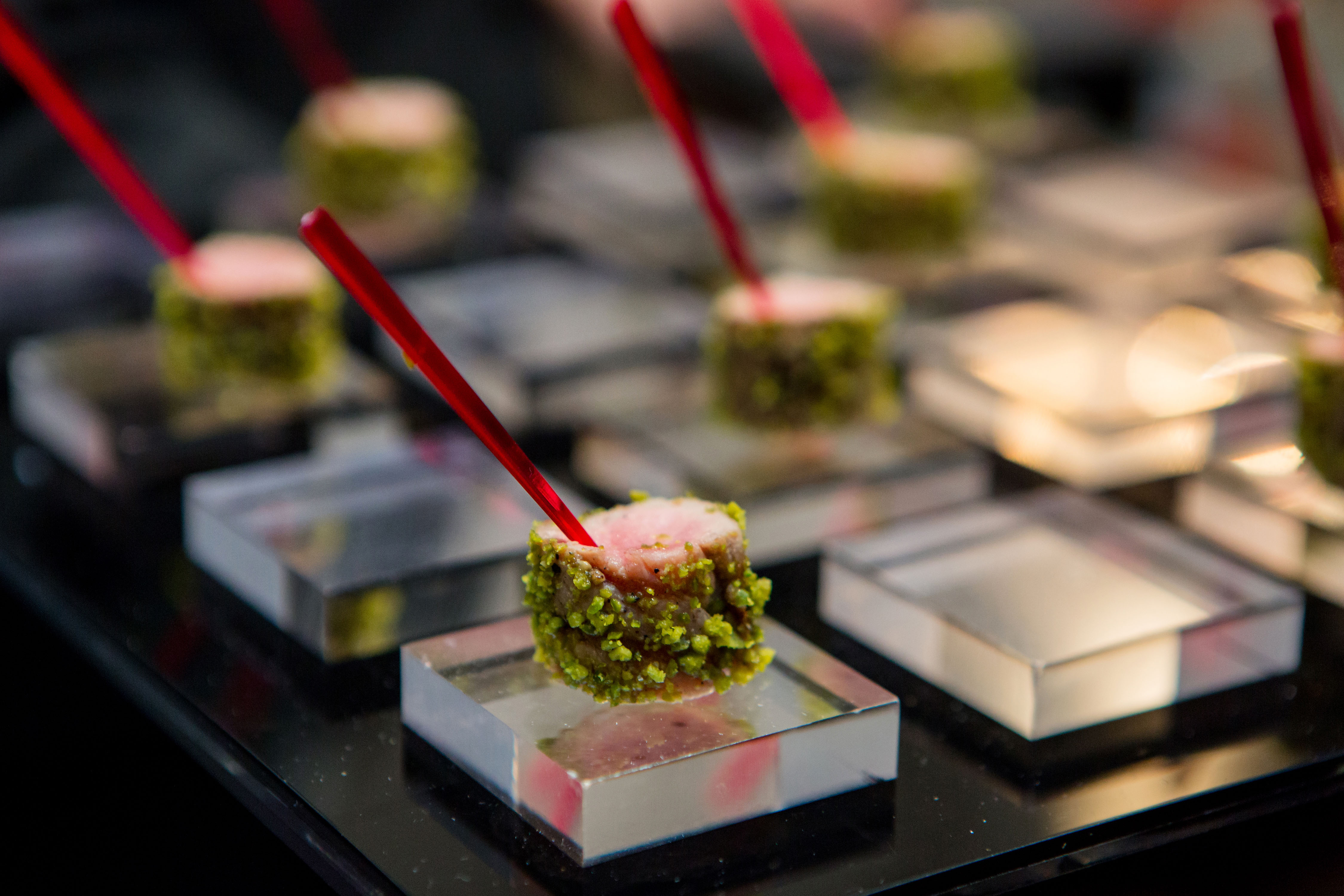 Wine with canapes – La Vida al Camp Cava Brut Spain
As guests sat down to dinner, they were presented with a little card to fill in as they tasted each course.
The guest who answered most of the questions, would be presented with a gift at the end of dinner – a bottle of champagne and a box of outstandingly delicious chocolates by Lauden.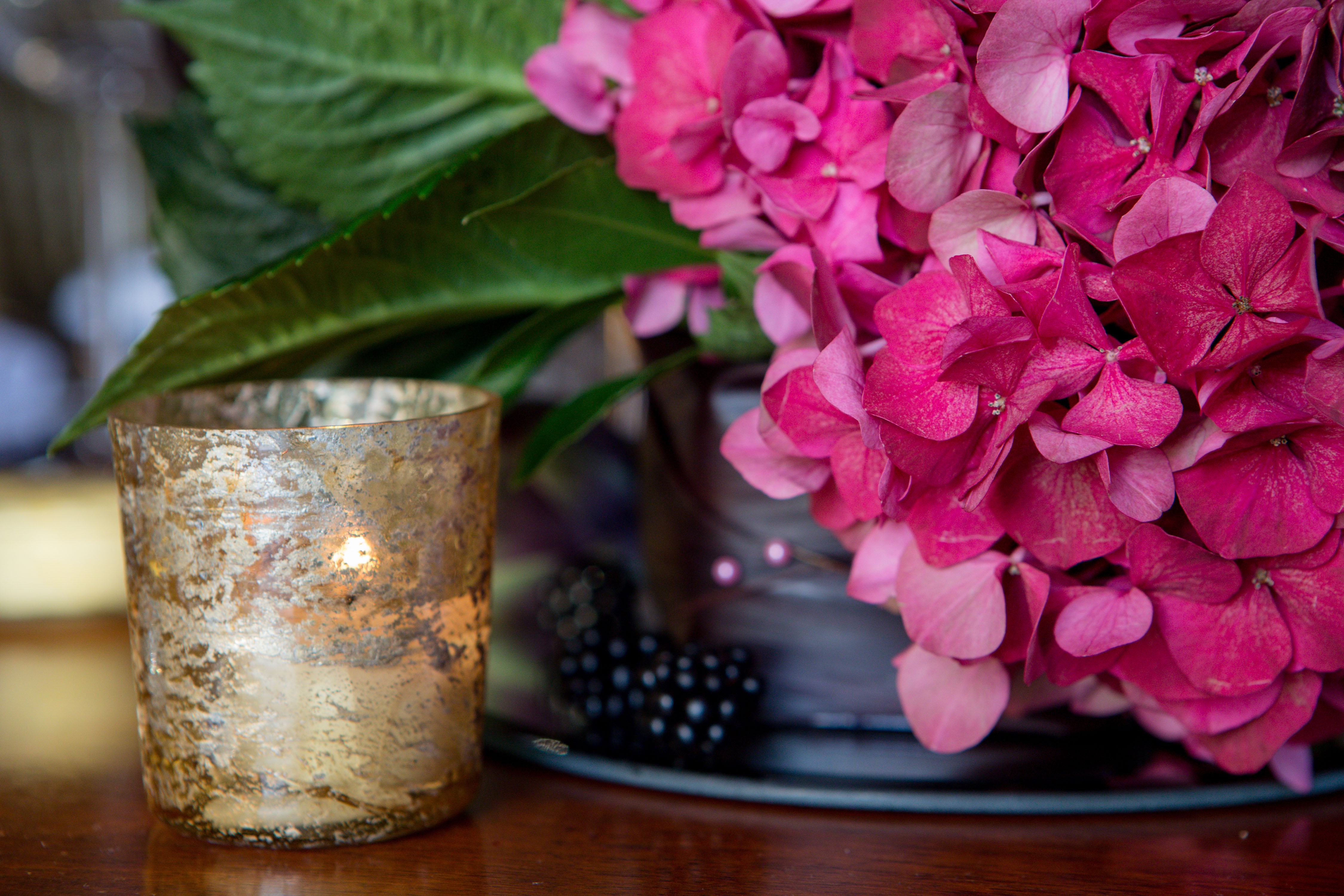 Homemade Saffron Platted Breads with Herb Infused Butter
For main course – Monkfish with Flavours of the Sea
Crispy seaweed, squid ink cracker, oyster ravioli, scallop, cauliflower puree & Seaweed Oil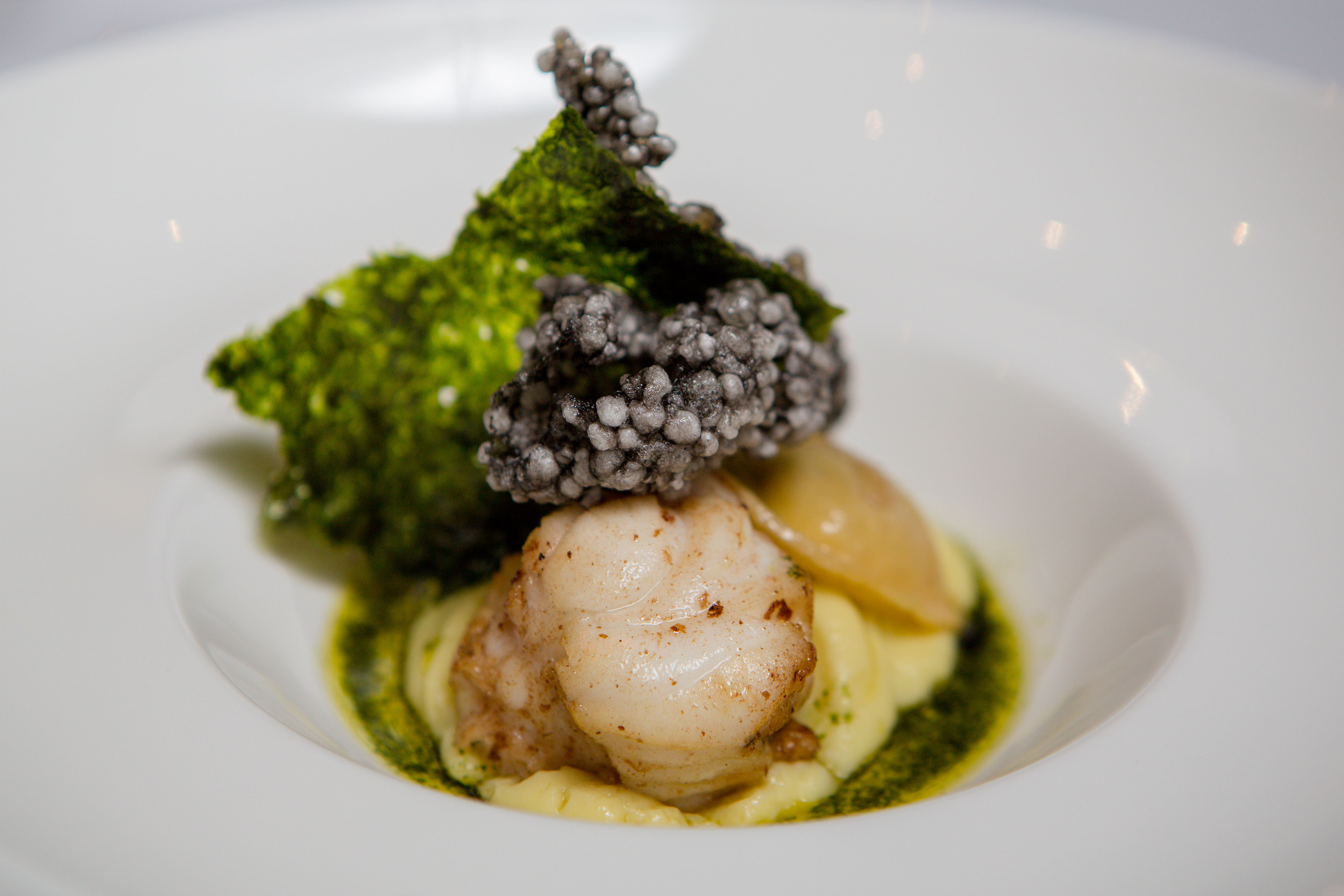 Duck not Duck
Pan seared breast, confit leg & crispy wing, flavours of butternut squash, beetroot fondant, saffron Pomme chateau potatoes, baby courgette, heritage carrots, port reduction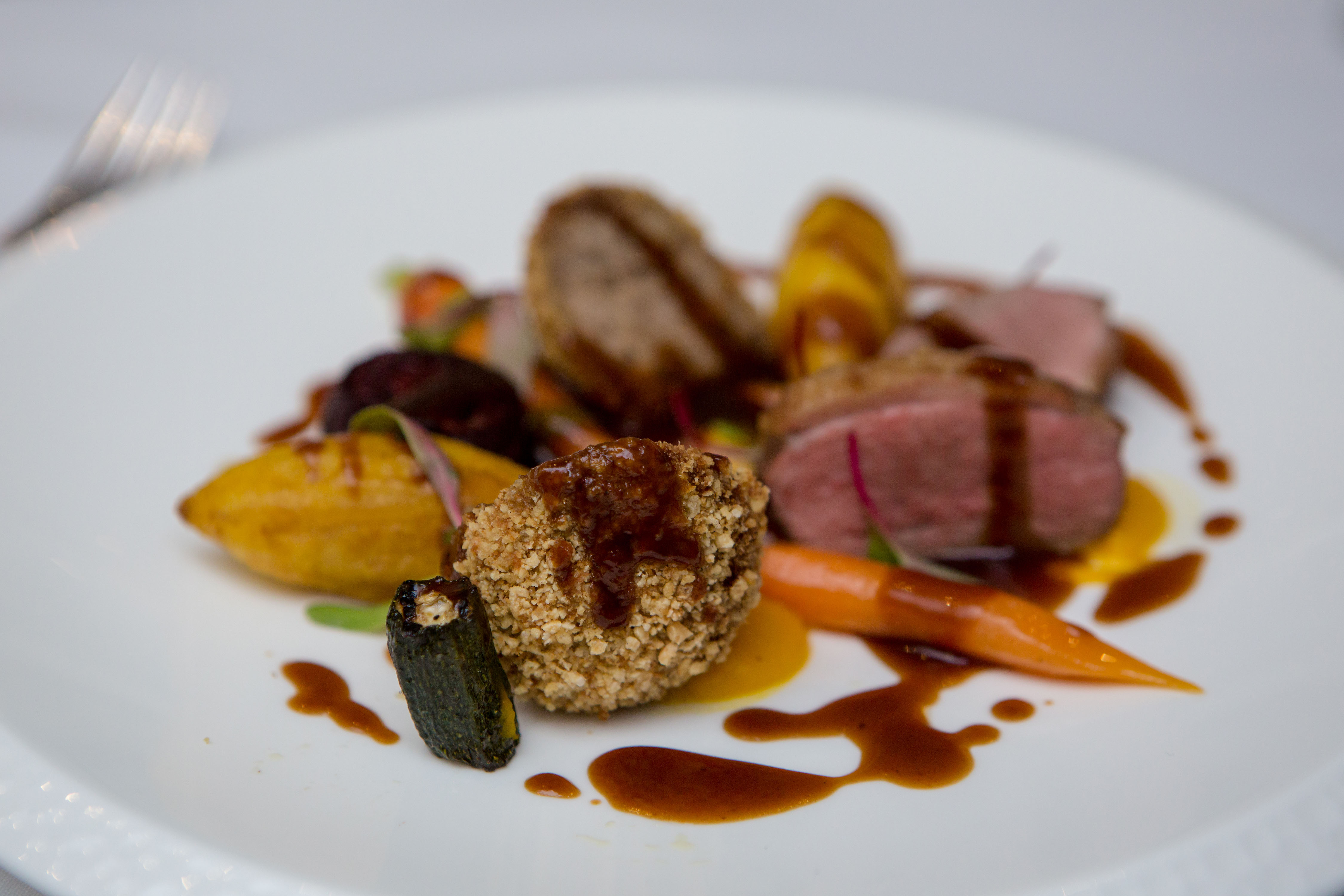 The vegetarian alternative was an aubergine Tarte Fine with celeriac velouté , caramelised onions & mini onion rings, spinach & onion potato cake, reduced balsamic, aubergine caviar & micro herbs.
For dessert – A Sweet Walk to Autumn
Dark Chocolate Tart, blackcurrant jelly with white chocolate mousse, Vanilla creamsicle with apple meringue dust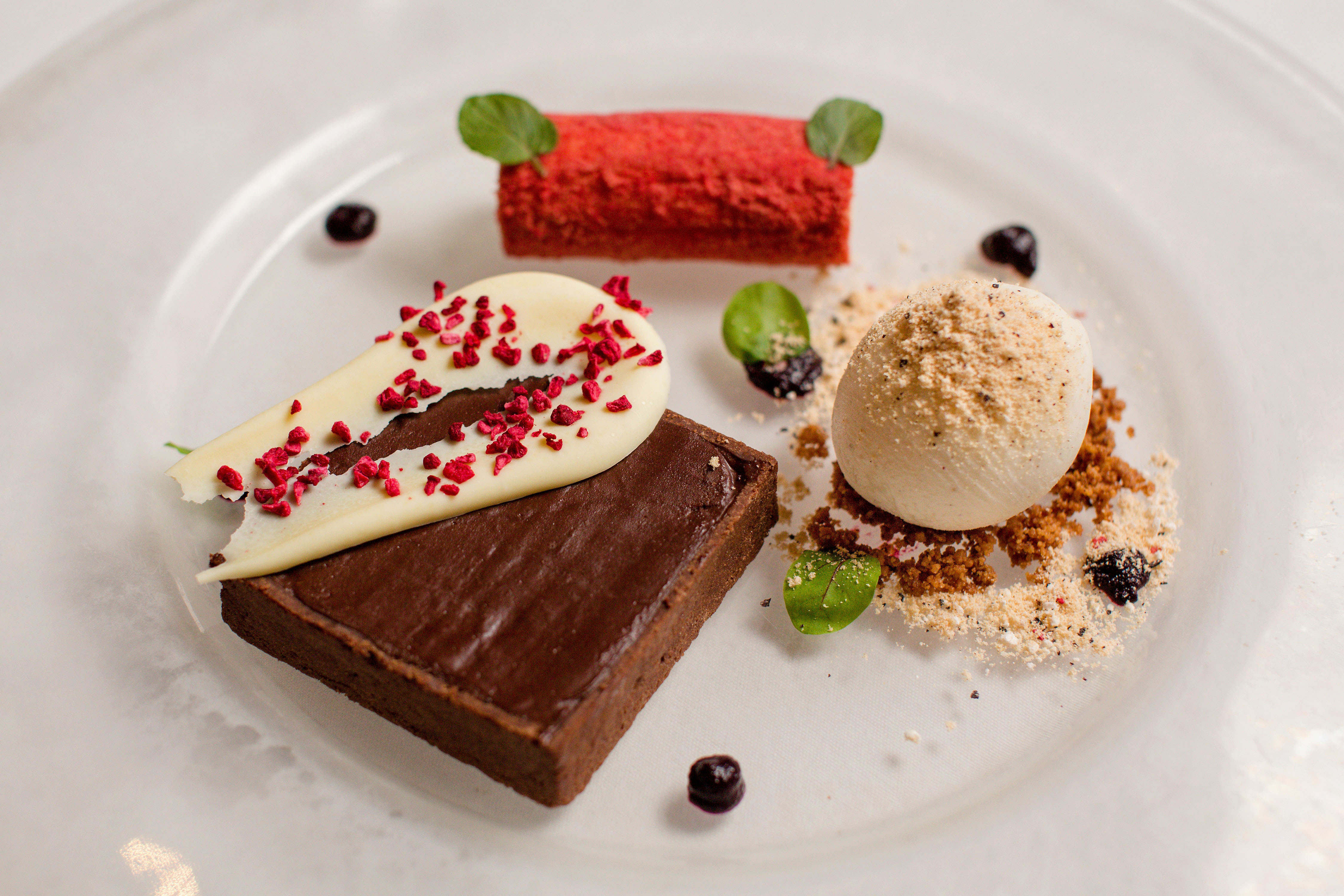 Finally, we ended the dinner with a little taste test – presenting 5 white sorbets in a selection of flavours – guests were invited to guess the flavour of each, giving them a chance to gain some bonus points!
The flavours were: Ginger, Peach, Vanilla, Honey & Mango…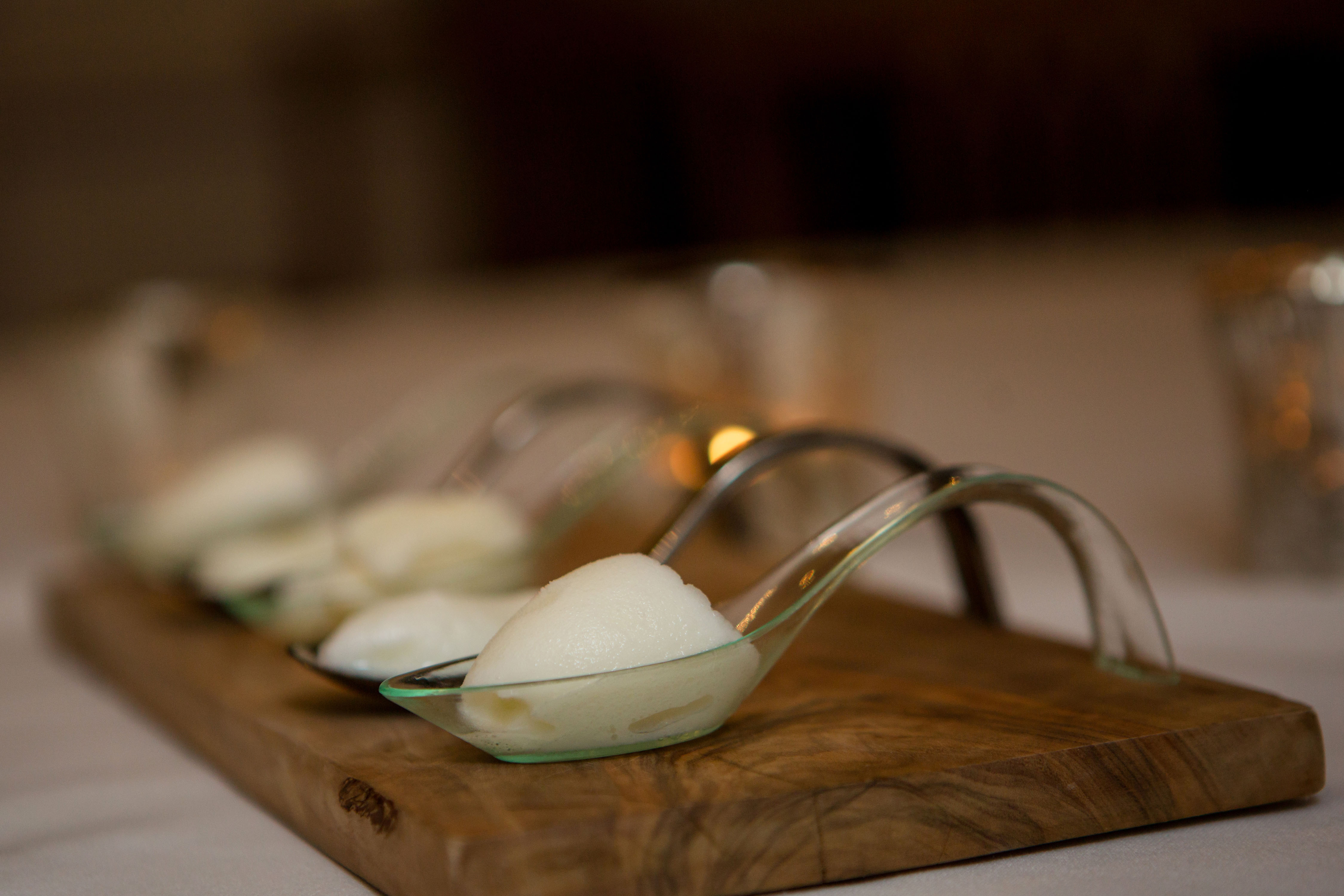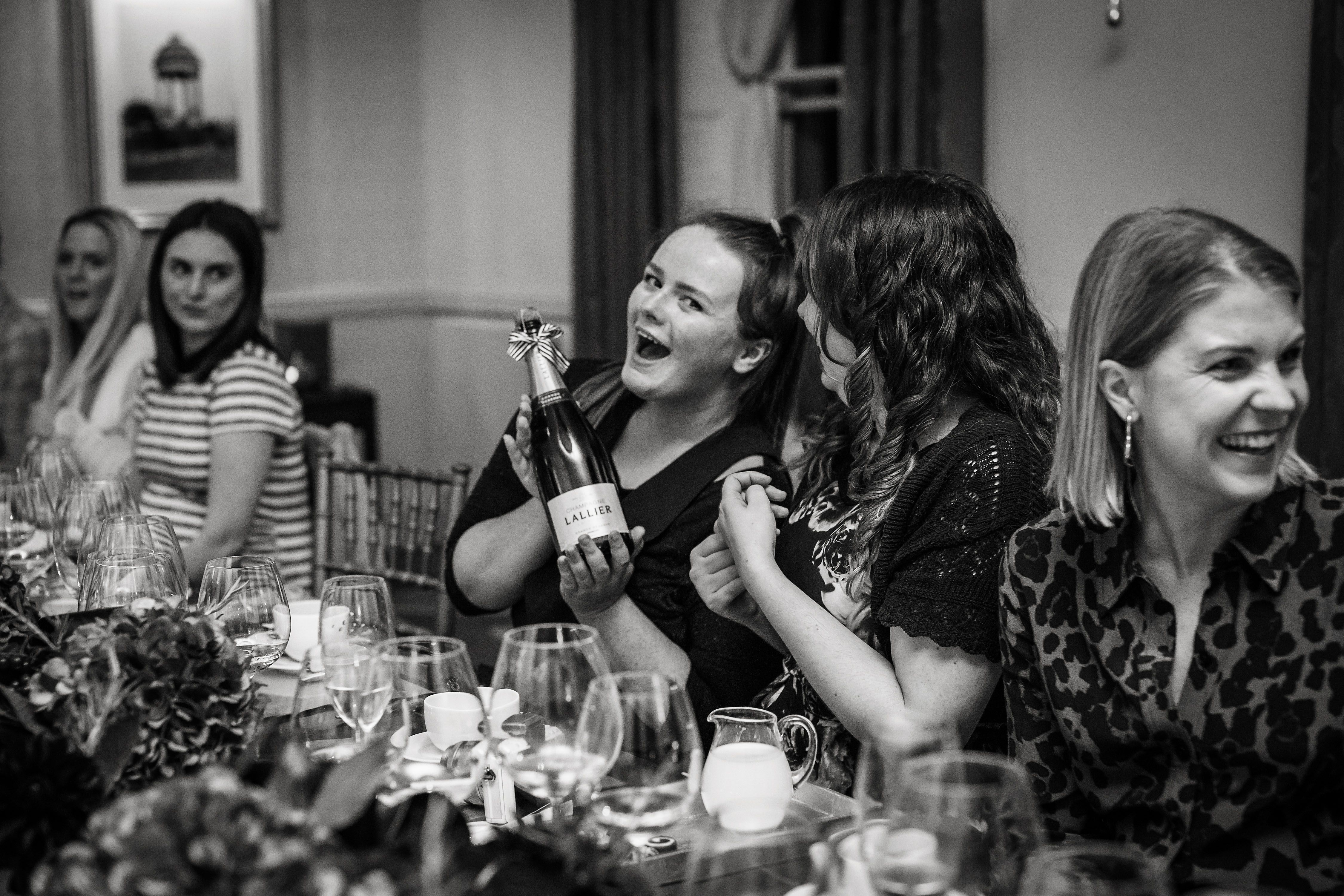 We had a couple of winners – the lovely Remie, from Remie's Luxury blog, Louise Railton and Lucina from The Fashion Fictionary.
Lauden chocolate kindly donated a beautiful box of their award winning chocolates for one of the prizes and each of our guests took a mini selection home.
The team pulled together to ensure all of the guests had a great evening, savoring delicious food and super service.
Enjoy a luxurious foodie experience with Dine, for your wedding, a special birthday or fancy corporate event – get in touch with our team: 0345 450 4545 – events@dine.co.uk