Dine with Flowers in your Hair – Ambassadors' Dinner. At Dine, we like to challenge the conventional and invest a lot of effort in creating special experiences. We like to surprise and delight our clients; exceeding expectation where ever possible.
Many of the people who attended the event last Thursday evening (19th January 2017) had never experienced Dine before. Jane Beadnell's beautiful invitations very much set the tone for the evening, so we needed to ensure the event surpassed any preconceived ideas.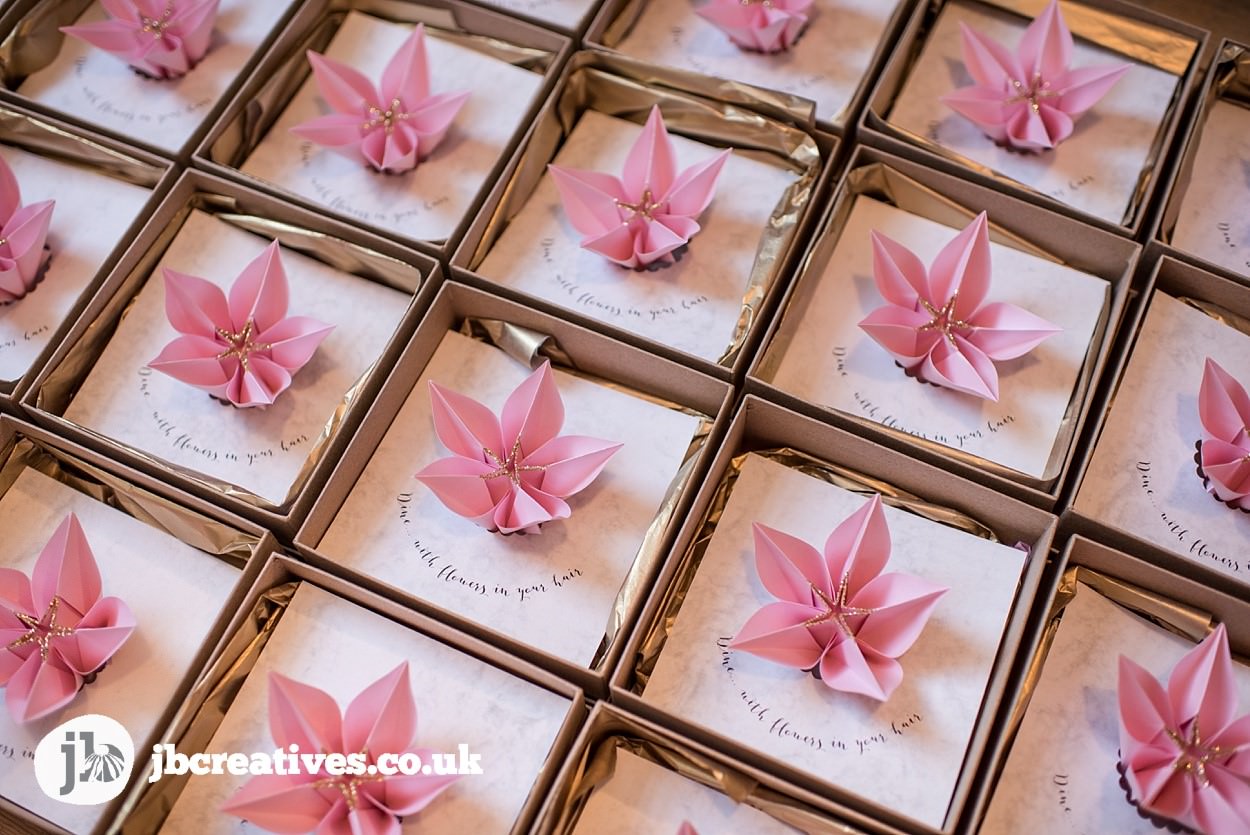 Preparations for the evening started bright and early – the chefs were in full swing, tables were laid with ivory linen, rose gold cutlery (very on trend), coloured glassware and staff briefing was completed just after lunch time… we were ready to welcome guests at 6pm.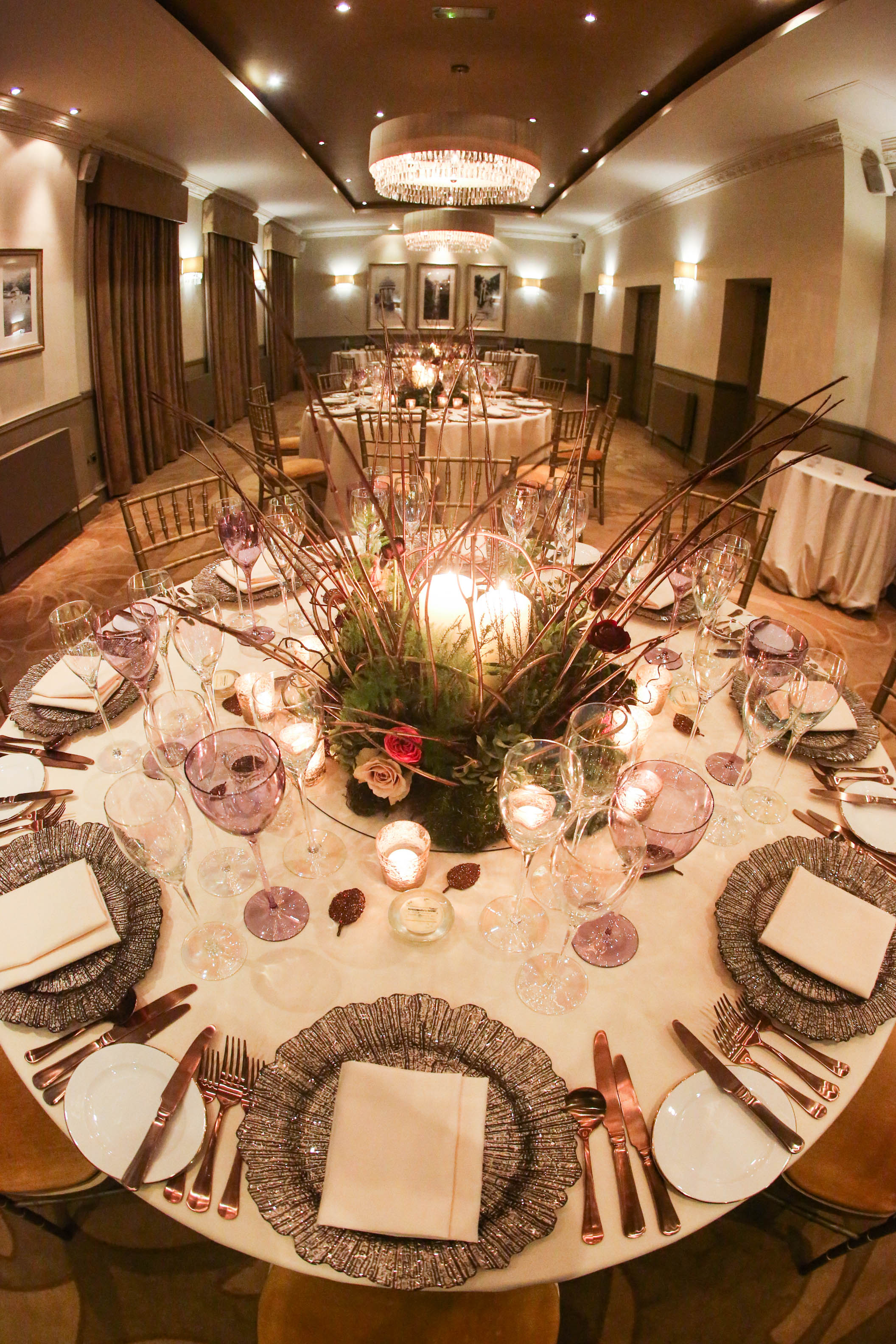 The lovely team from Twisted Willow arrived at 3pm to dress the tables; maybe it was the excitement and anticipation of the event, but when Laura opened the back of the flower van to show me the centerpieces for this event, I nearly burst! I can safely say that the table decorations were some of the most beautiful floristry I have ever seen. The brief was fairly loose as we didn't want to restrict Joanna's creative flair, but my word they nailed it! The centerpieces were beyond expectation.. colour palette and textures were just incredible! Complimenting the table setting and rose gold cutlery beautifully.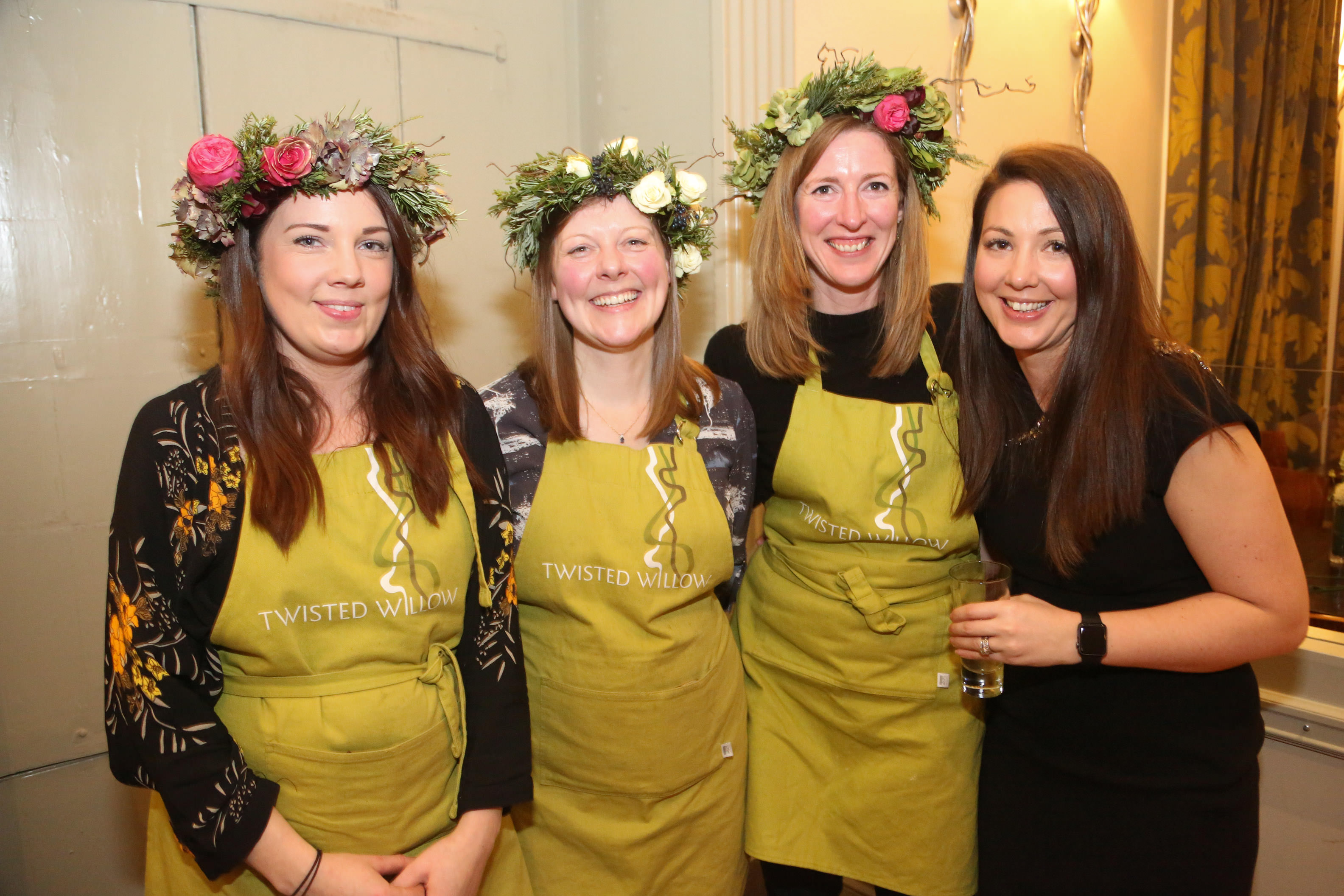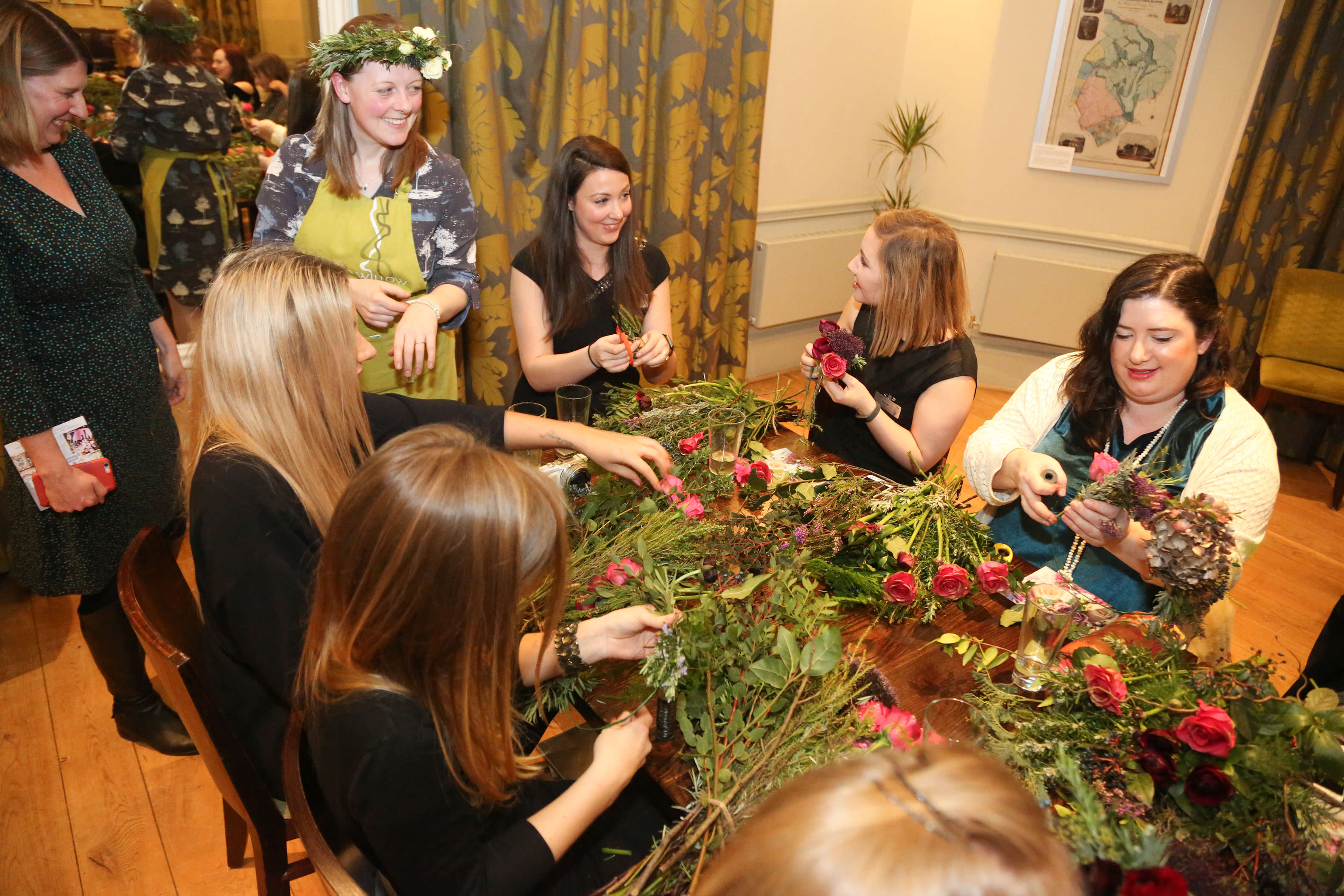 Reception drinks were Domaine J. Laurens Blanquette de Limoux 'Le Moulin' NV ~ Limoux, FRANCE (Sparkling White) or Elderflower spritz for the non-alcohol drinkers.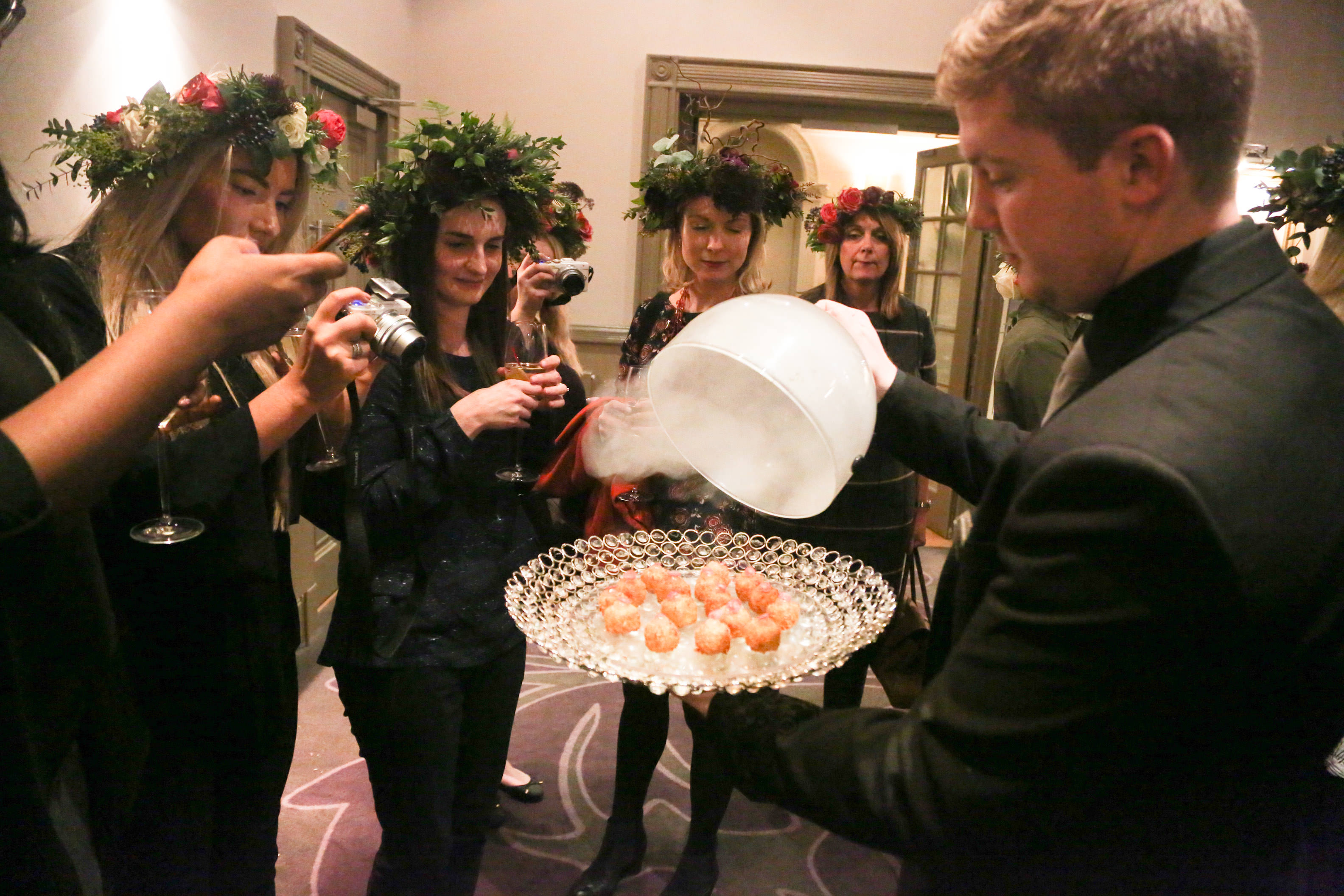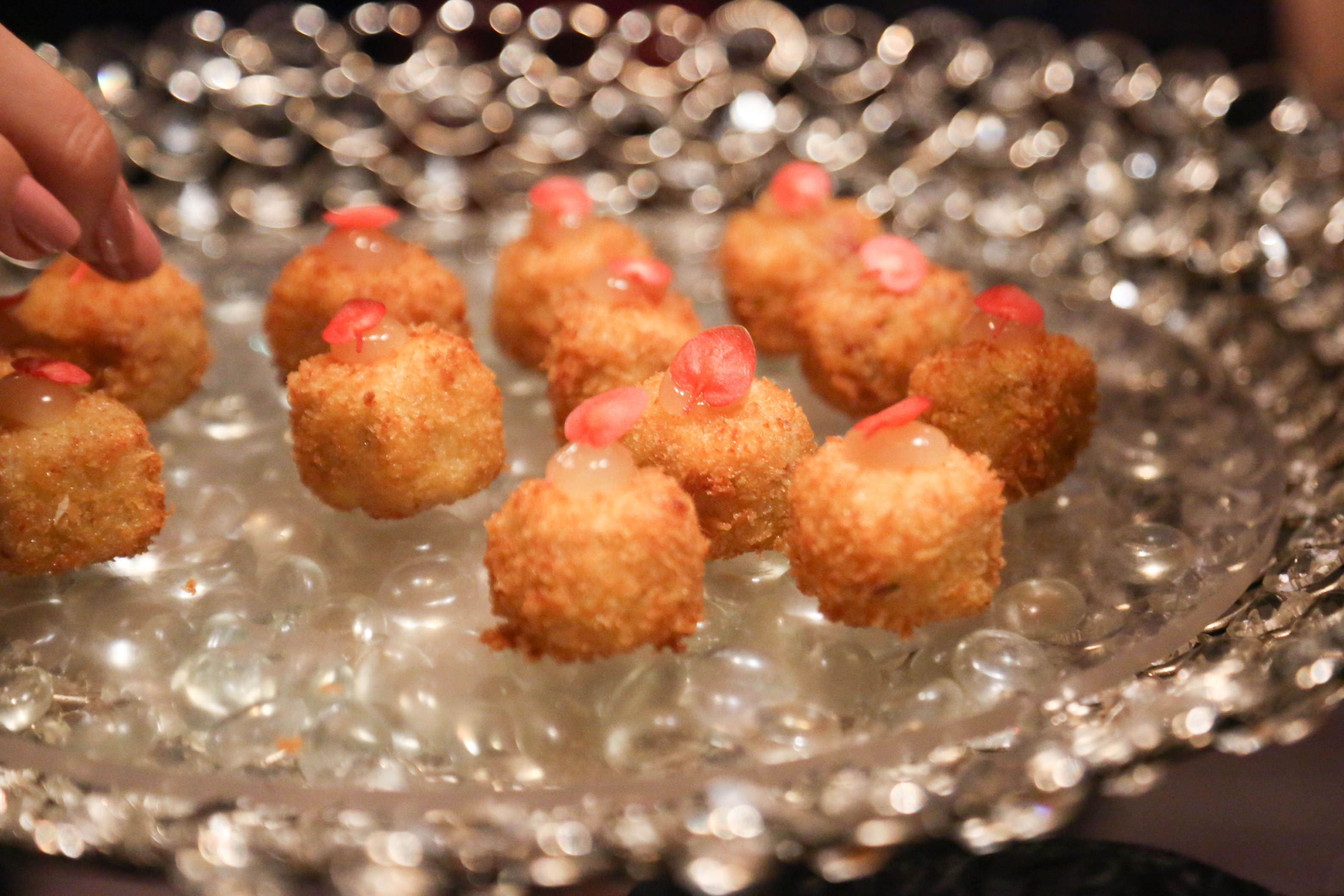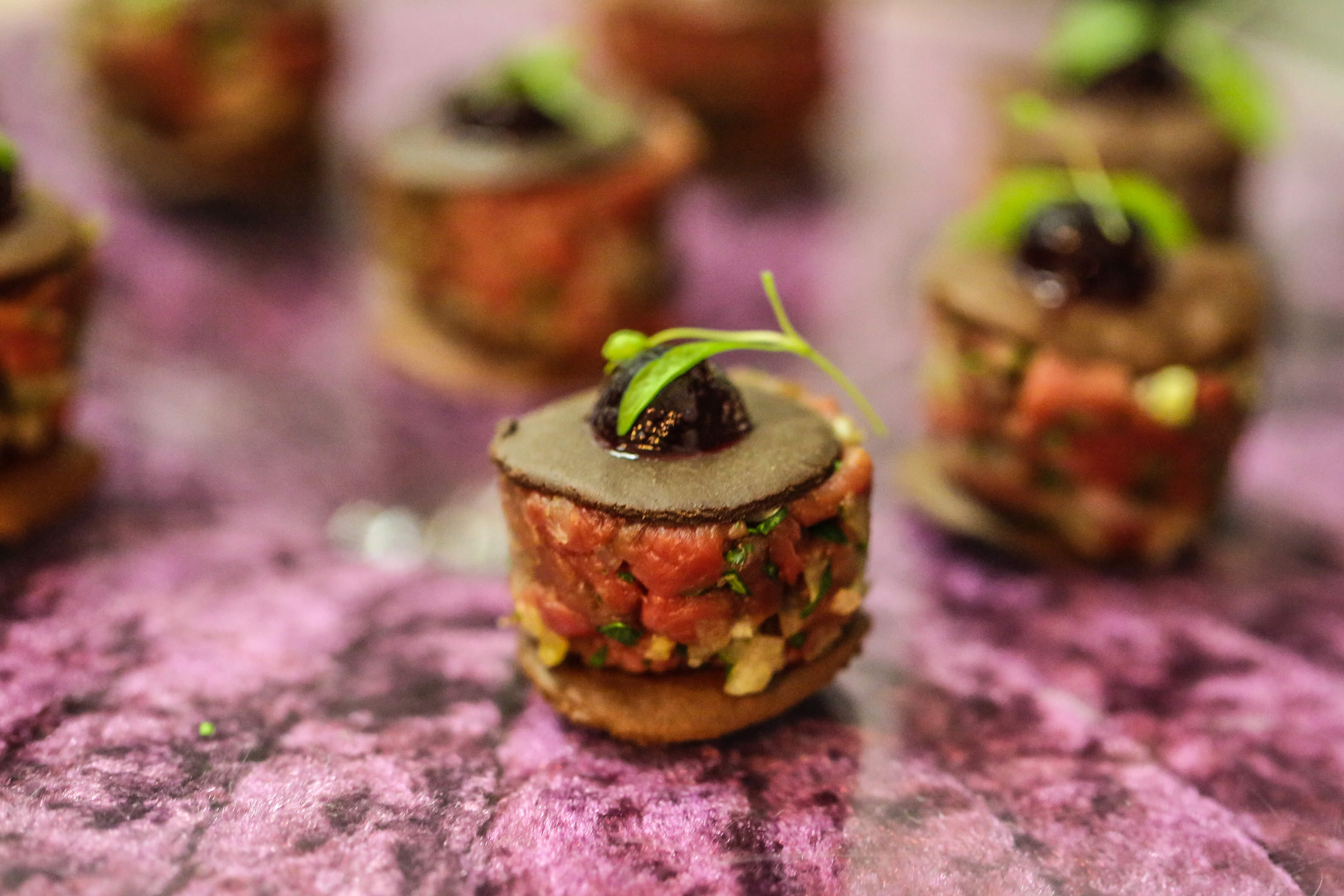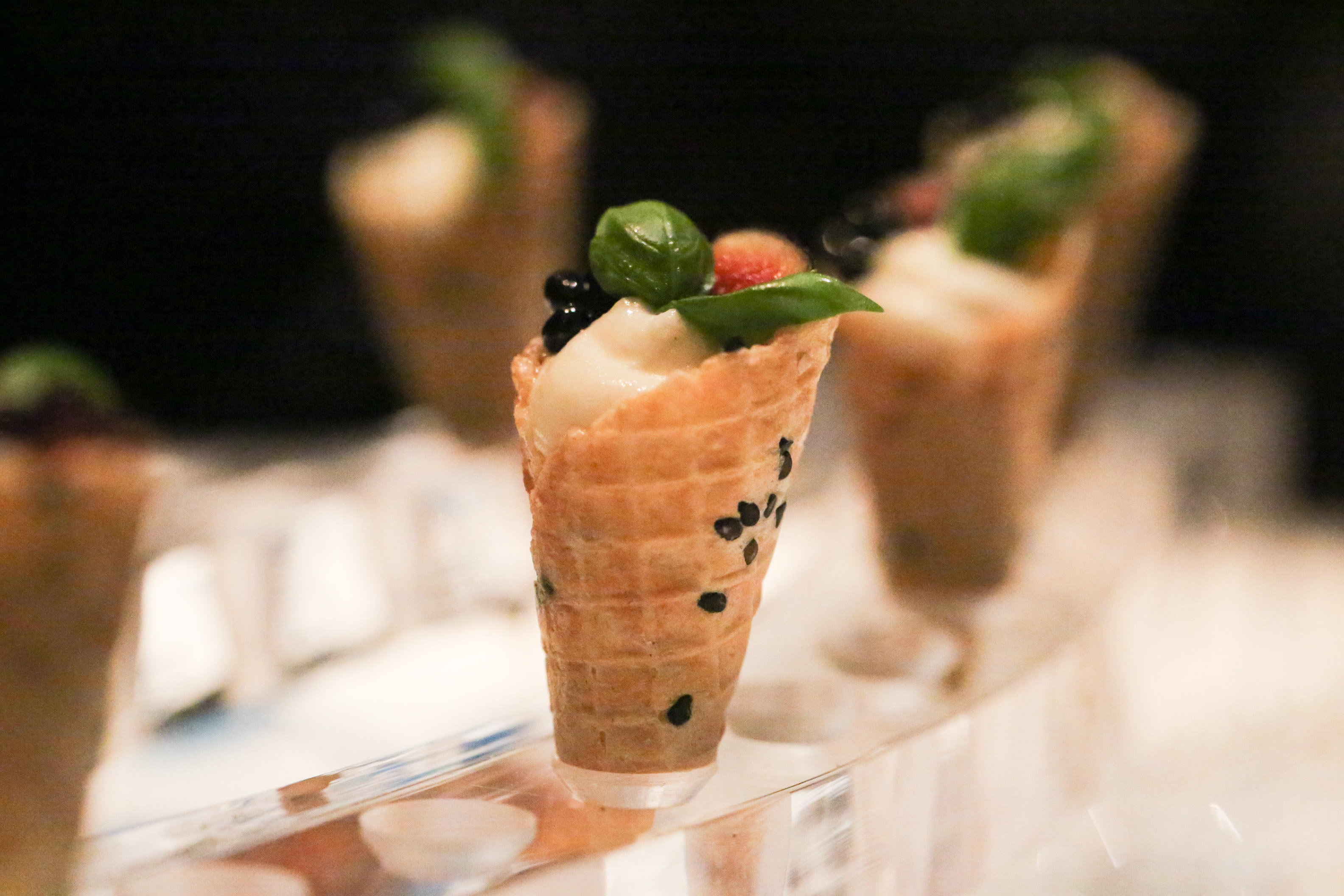 I'm sure by now, you are keen to see what was on the Ambassadors' dinner menu… so here it goes:
Starter
Crab & Saffron Risotto, Pan Fried Scallops & Tempura Soft Shell Crab
Wine – Hugel 'Classic' Pinot Blanc 2013 – France – perfect for seafood!
***
Main Course
Fallow Deer with Spiced Umbrian Lentils, Choucroute, Smoked Kale & Chocolate Jus
Wine – Domaine Terres Georges 'Quintessence' Minervois 2014 – predominantly Syrah red forest fruit flavours
***
Dessert
Dark Chocolate & Rosemary Tart with Fennel Ice-Cream, Orange Sherbet & Baked White Chocolate
Wine – Quady Elysium Black Muscat 2015 -modern wine suits chocolate
Lauden Chocolates served with Tea & Coffee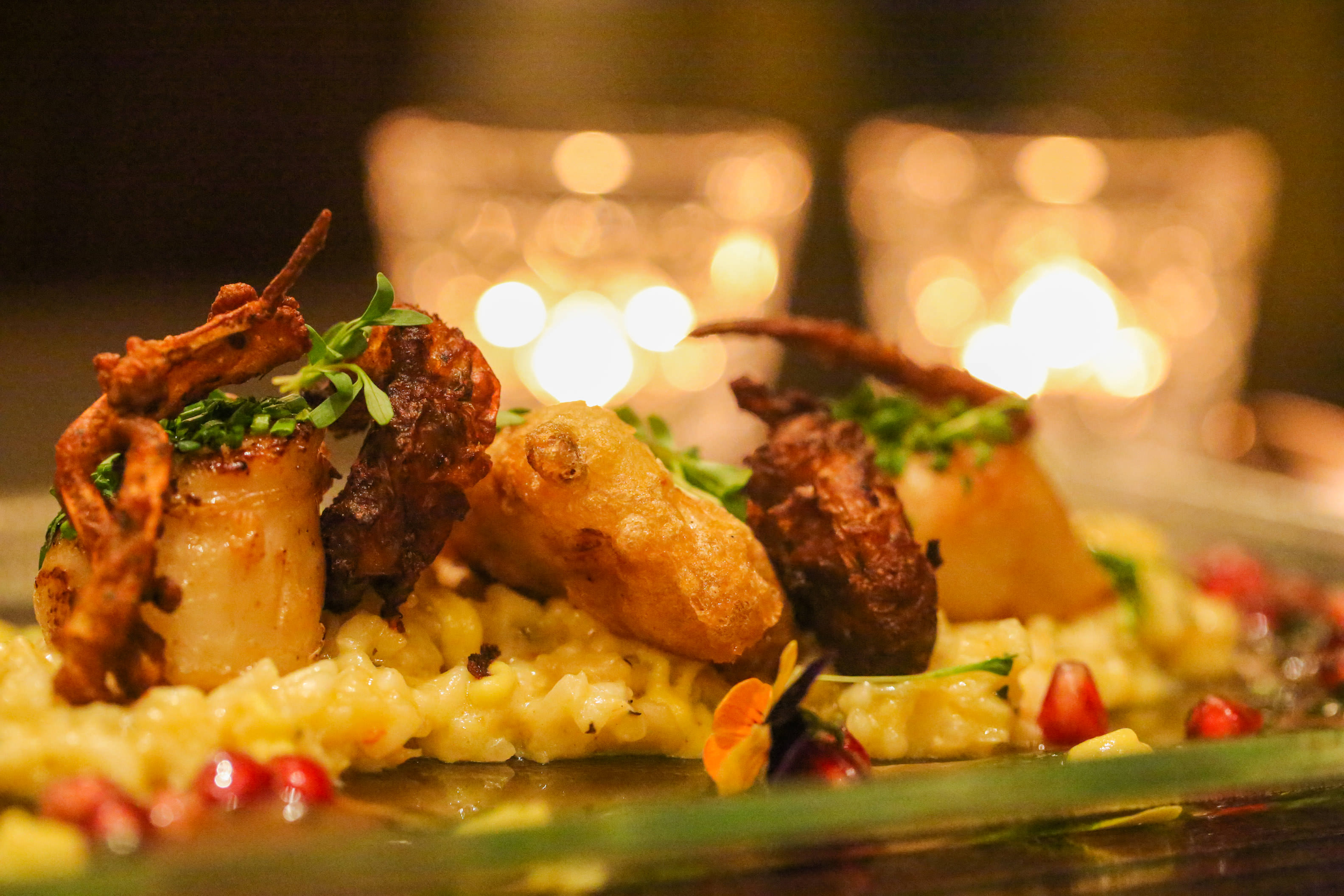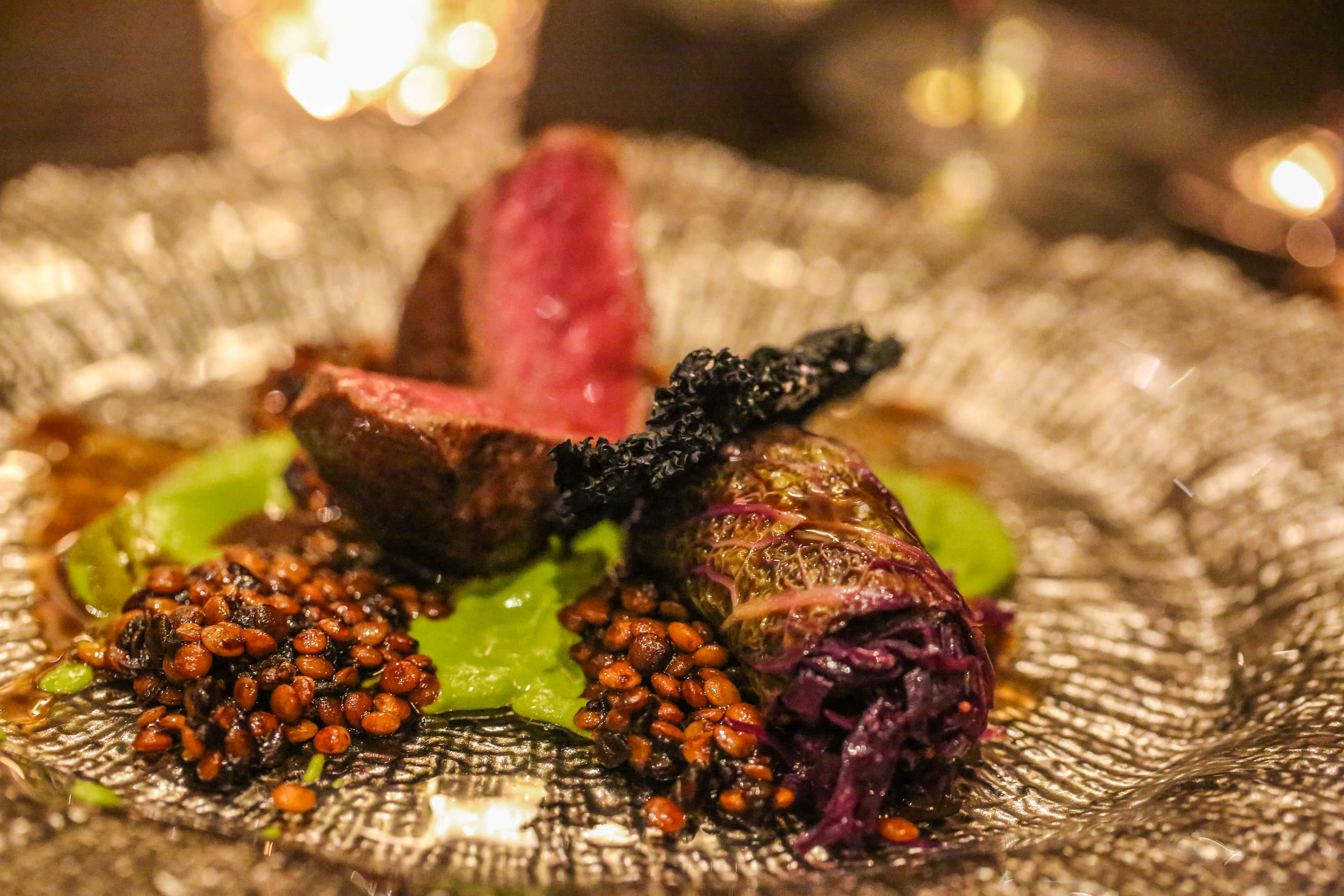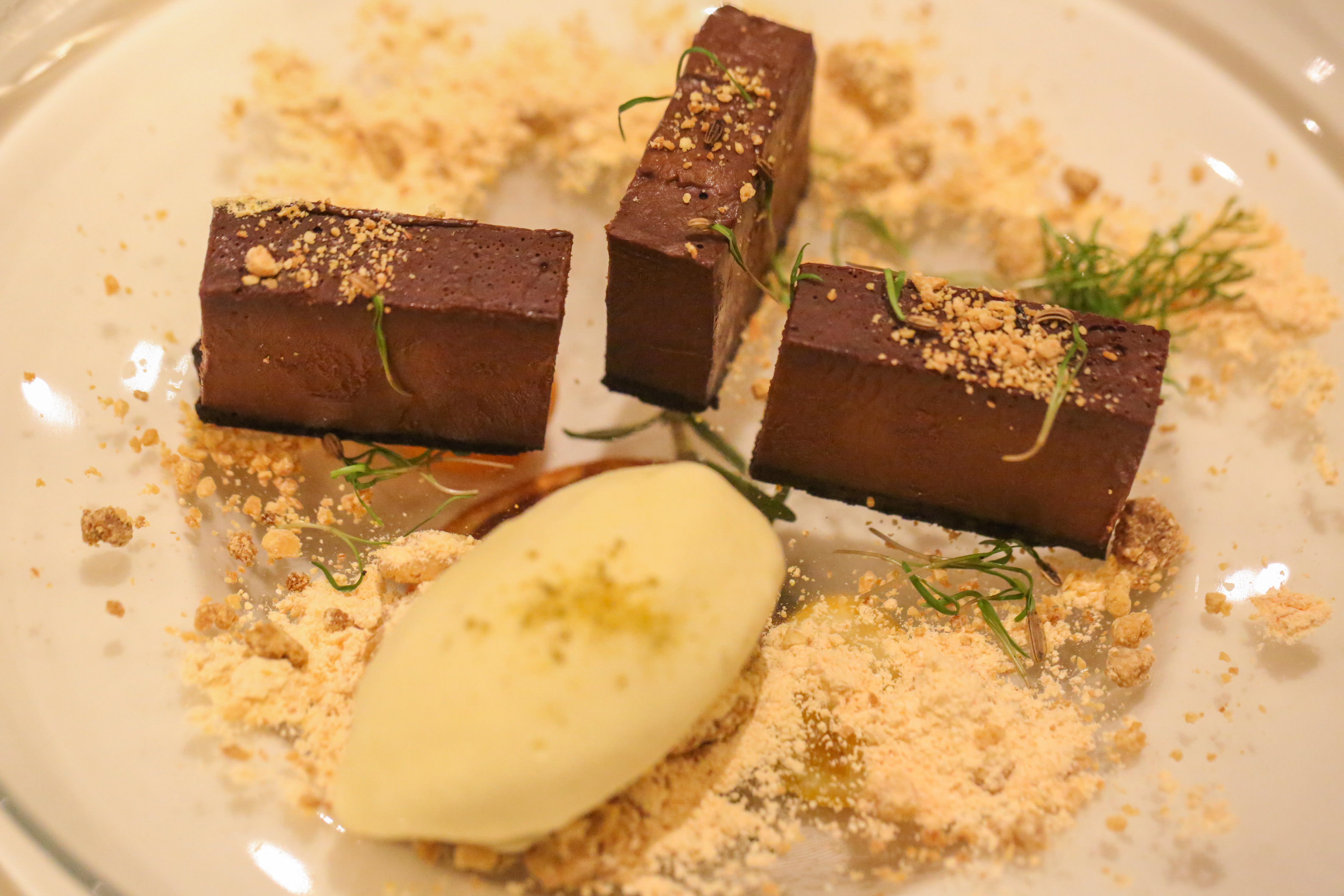 We developed an indulgent menu, breaking the usual January rules of fasting, dieting and detox… because frankly none of that stuff is any fun at all!
Chef designed a menu fit for royalty, with elements of smoke (giving up smoking), chocolate and fine wines were paired with every dish (dry January – no alcohol).
At Dine we are always pushing the boundaries, looking for new ways to innovate and improve our service, so wanted to translate this into a fancy menu for some lovely members of the Leeds blogging tribe to enjoy. In the hope that they would all go away and rave about what a darling evening they had at The Mansion with Dine… and indeed they have.
If you are planning a special event or would like to know a little more about what we offer at Dine, then get in touch with our events team on: 0345 450 4545 or email: events@dine.co.uk
Alternatively, if you are thinking about a milestone birthday celebration, planning a wedding or corporate dinner and would like to view The Mansion as a potential venue, get in touch with our team by calling: 0113 269 1000 or email: themansion@dine.co.uk