Dine are delighted to announce that we have been shortlisted in the Food & Drink Entrepreneur Of The Year category of the Great British Entrepreneur Awards.
Hailed as the benchmark for entrepreneurial success in Britain, this year's Great British Entrepreneur Awards, in association with NatWest, has 16 categories aimed at entrepreneurs across the spectrum of size and scale and across multiple industries.
They mark a new era for entrepreneurship in the UK and this inaugural event is set to acknowledge and celebrate the contribution and inspiration provided by entrepreneurial businesses.
Explaining why our MD, Daniel Gill deseves his place on the stellar roll call, the shortlist says: "Daniel Gill's contribution to the events industry is wide ranging; from event and venue management to consultancy services, the expertise he has gained from his years within the industry is priceless.  He uses this to ensure that Dine constantly innovates and delivers high quality events, wherever the location."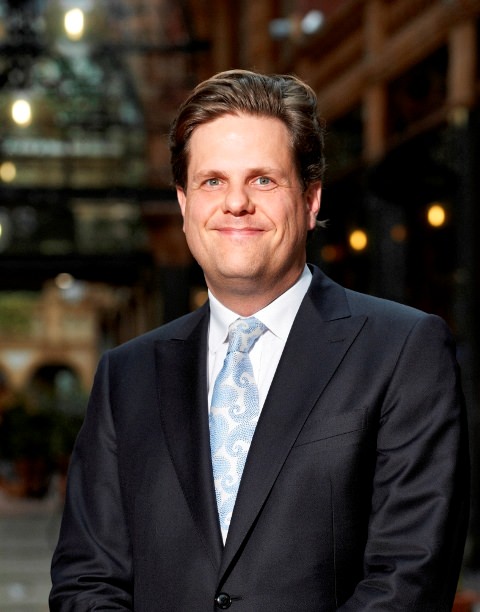 The awards' founder, Simon Burton says: "We witness how entrepreneurs are driving forward in the face of a challenging, fast-evolving business environment. Using innovative solutions and breaking existing paradigms entrepreneurs are a driving force in the economy. Their contributions to their industries and entrepreneurialism in the UK deserve to be recognised."
"The entries we have received for the Great British Entrepreneur Awards can only be described as awe inspiring. The quality has been outstanding.  The judges have had the extremely difficult task of whittling the great and the good of the entrepreneurial community down to the very best and we are delighted by the companies that have made the shortlist."
The glittering awards ceremony will take place on 25th November on London's Southbank and will be a night to remember with VIPs from the world of business and entrepreneurship gathering to celebrate.
Contact us to see how we can make your next event special.