Introduction
Name of Bride: Claire Oakley (Taylor) age 31, I'm a teacher and live in St Albans (from Bolton originally)
Name of Groom: Marc Oakley age, 32, a Merchandiser for F&F, also living in St Albans (from Harpenden originally)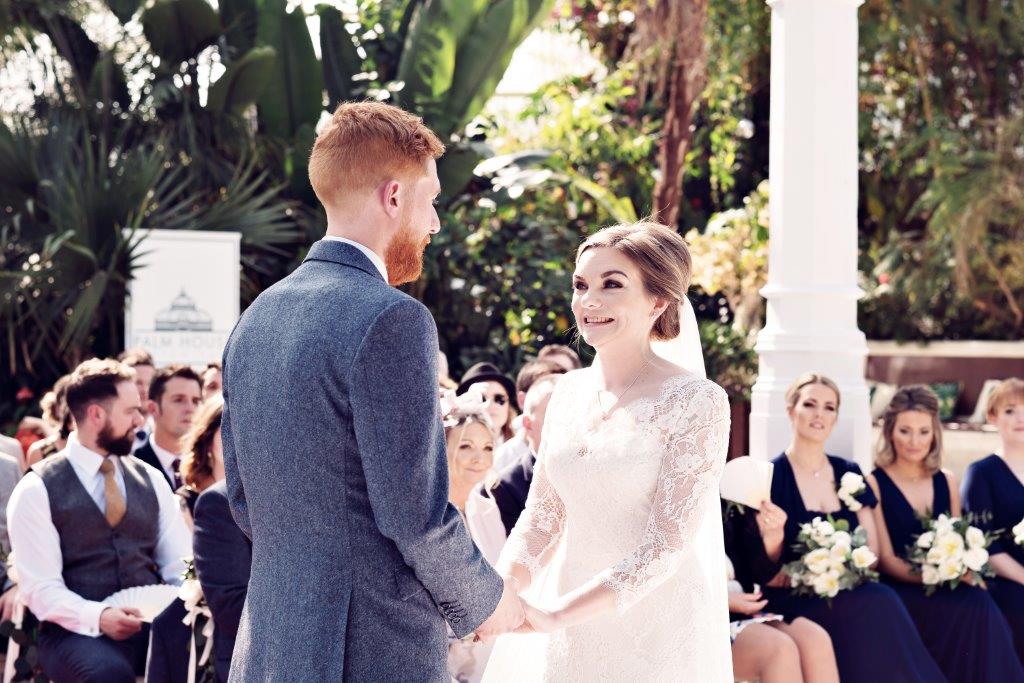 Date and location of wedding: 20th April 2019, The Palm House Sefton Park, Liverpool.
Why did you choose this location to get married? I knew of the venue from studying in Liverpool for my PGCE and we wanted to get married somewhere different. We only looked at the Palm House and knew it had to be our venue. We love the city and knew it would make it even more meaningful to us if we were to get married in Liverpool.
The Proposal
We had booked a trip to America in order to do a little tour; New York, San Francisco, Monterey, Santa Barbara and L.A.
As soon as we got to New York we went for a walk to Central Park in order to stem the jetlag.  We wondered around the amazing gardens and saw the fountains before coming across a rock which to me looked like Pride Rock.  I began to pretend the guidebook was Simba and held it up to the sky.  On turning around to my surprise Marc was down on one knee. I was very shocked that he had managed to get a ring all the way to New York without me knowing. I of course said yes immediately and then we tried to find our way out of the park.  This we could not do, we were lost! We wandered and wandered and could just not find a way out.  Eventually after walking for about 40 minutes we found an exit and went to the nearest hot dog vendor for a drink!
We then made our way to The Plaza hotel where we sipped fizz and contacted loved ones. We had the rest of our holiday to celebrate our engagement and had the most wonderful time.
The Wedding Day
The dress – where was it from & what was it like? How many dresses did you try on? My dress is from The Bride, St Albans. I only tried on about 6 dresses before knowing it was the one. It was a gorgeous French lace dress designed by Suzanne Neville. I had a custom-made jacket to go over the top so I could wear my shoulders covered during the day and then have a strapless look for the evening.
The ceremony: The ceremony was in The Palm House Sefton Park, conducted by Liverpool City Council Registrar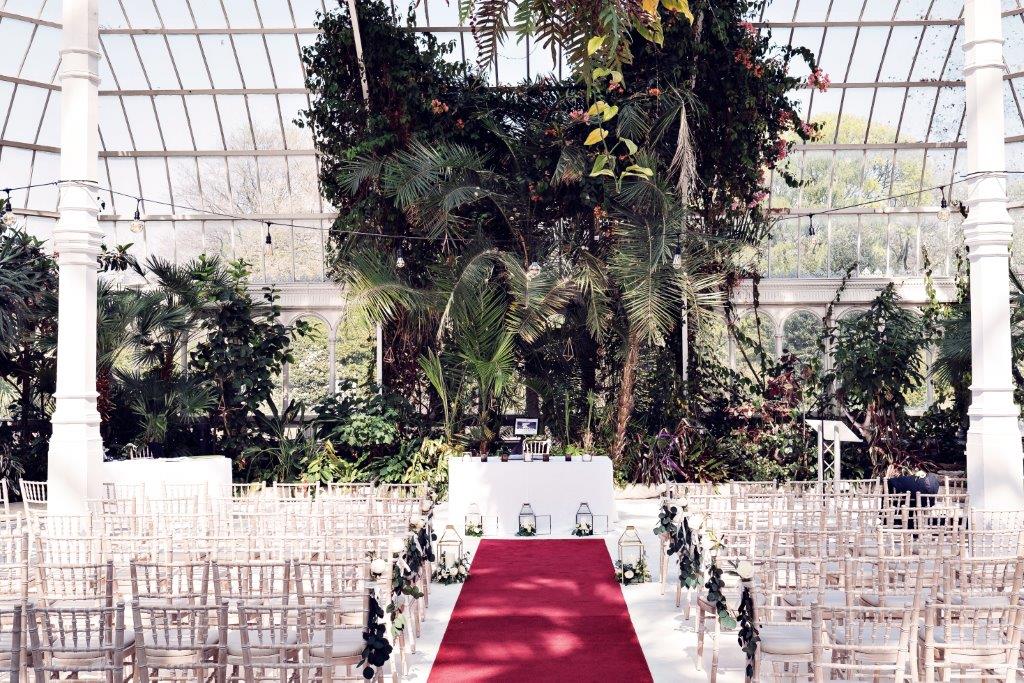 The cake: Was made by Ro The Cake Artist. The cake was a Geometric Shaped three tier sponge.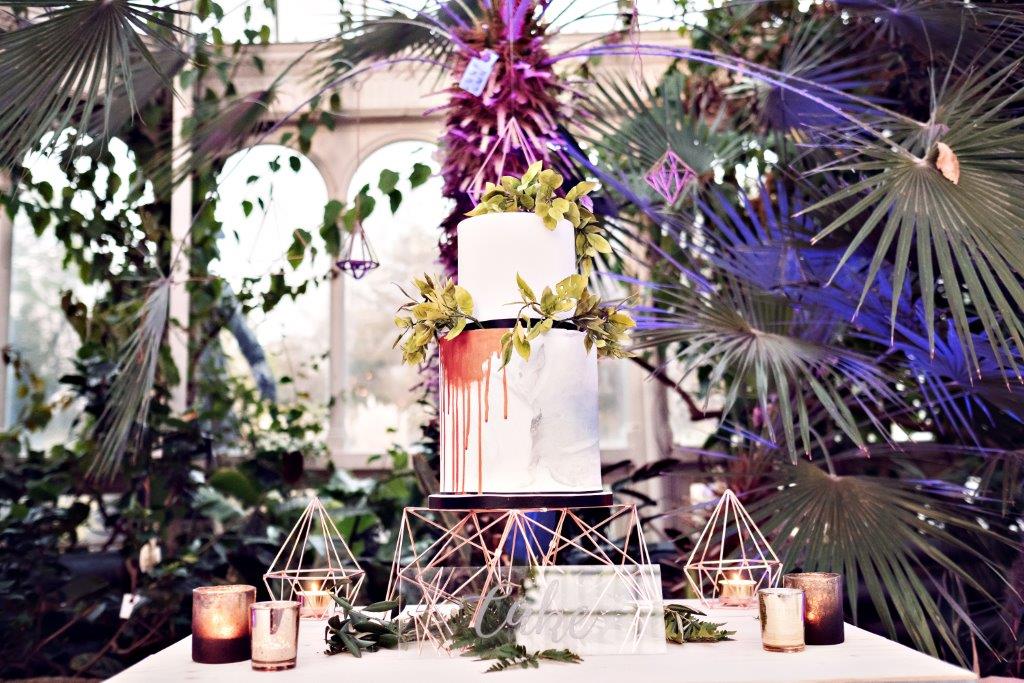 Honeymoon: New York and Mexico
Photography: Teresa C Photography
Videographer: Adam Wing Films
Groom's outfit: Ceremonia St Albans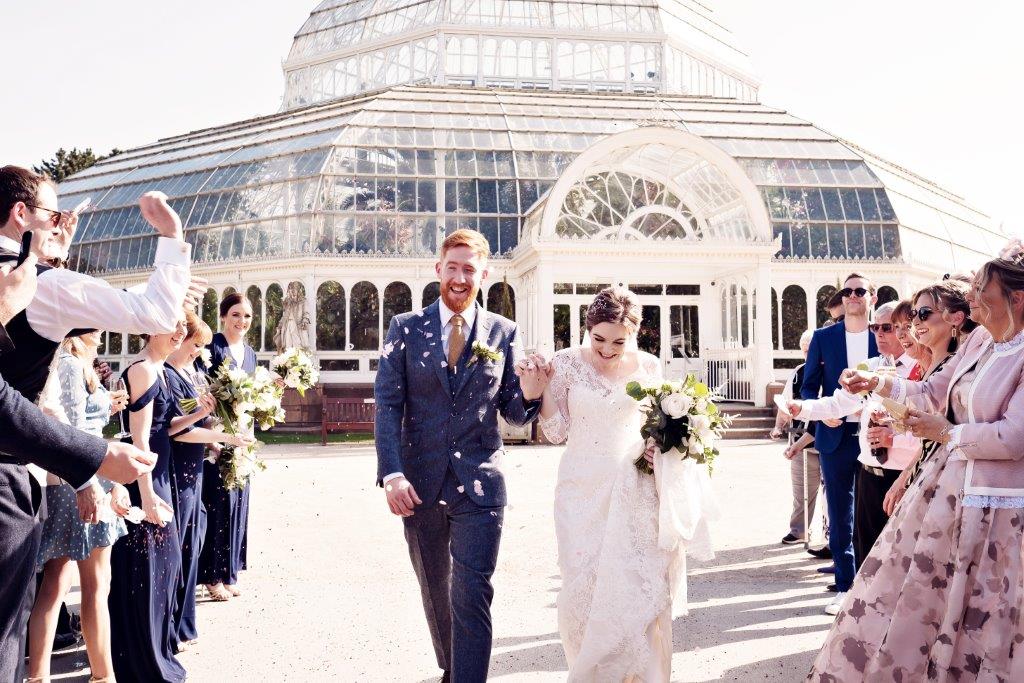 Flowers: The Flower Barn, Little Cosby
Wedding stylist: Bespoke Events and Styling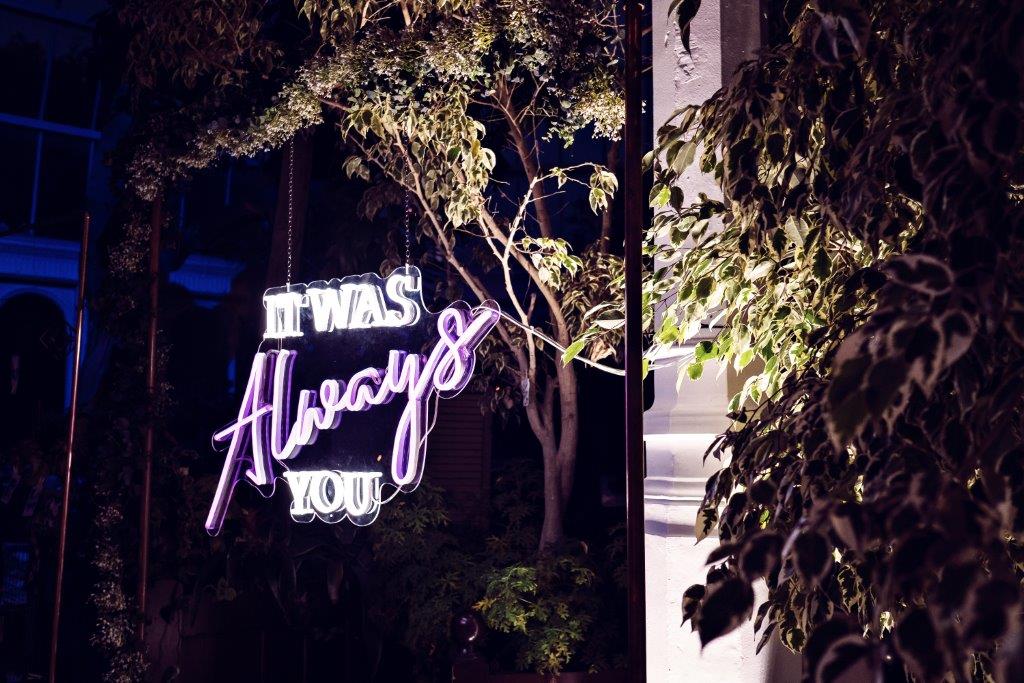 Wedding Stationery: Hawthorne and Ivory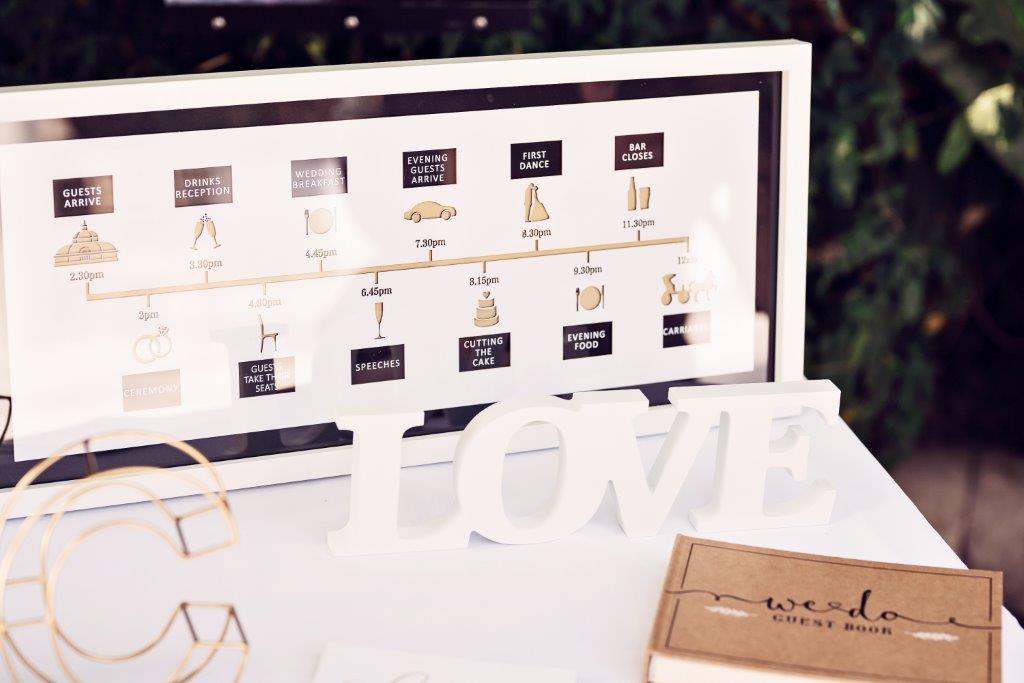 Menu:
Chicken Liver Parfait, Mulled apricot chutney
Sirloin of Beef, Heritage carrots, rich red wine sauce, olive oil & black pepper mash, buttered greens
Trio of Summer Desserts  – Mini chocolate brownie, Eton mess & lemon posset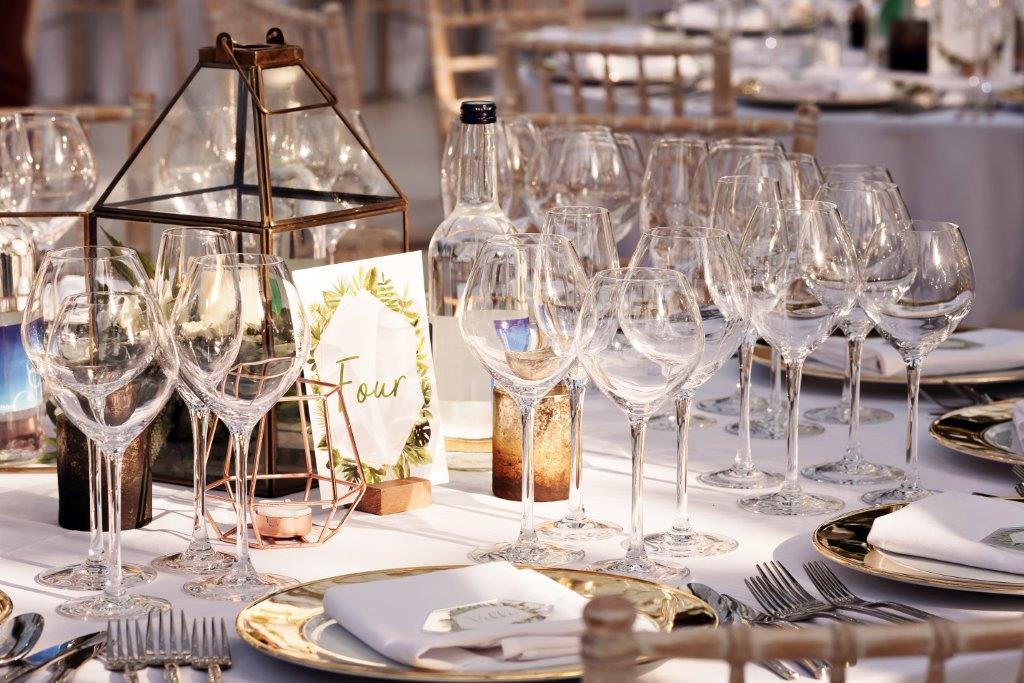 Hair and make-up: Lady Muck West Derby
Transport: iDoTaxi- Vintage Wedding Taxi
Venue: Sefton Park Palm House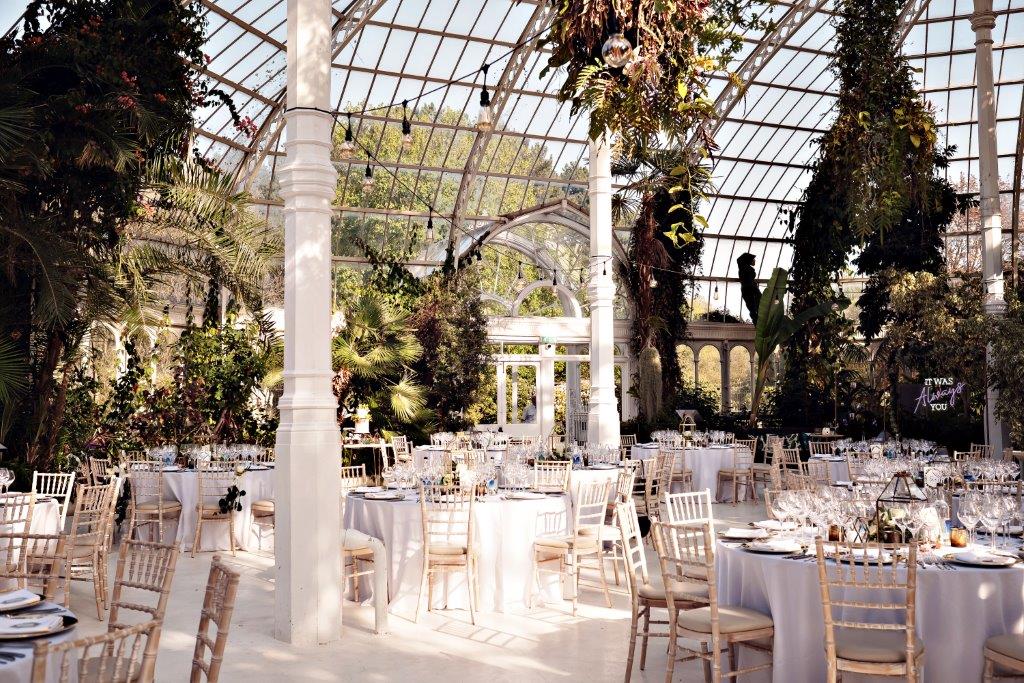 Entertainment: DeckHeds– Karl and Kate were amazing, they played all of our song requests and the dancefloor was full all evening. They completely set the right tone and didn't feel the need to fill any of the time with meaningless chatter over any songs.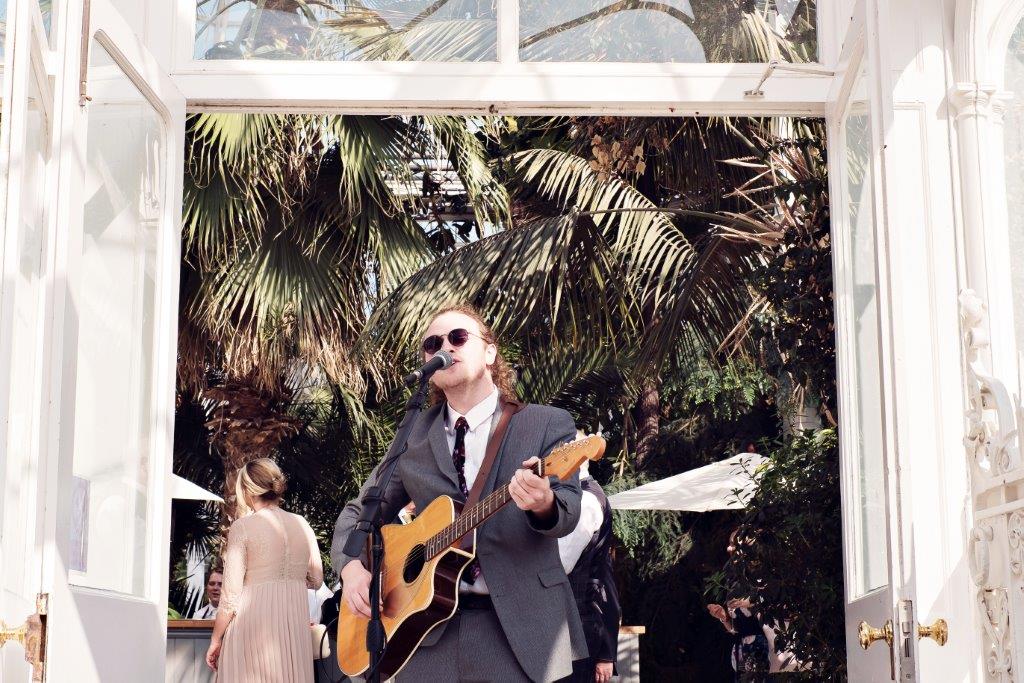 Memories of the Day
What was the most memorable part of your day? The Ceremony, it was so beautiful and all of our closest friends and family were there to share it with us. The sun definitely shone and it made the whole of the palm house glow. We even had a little robin chirping along throughout which made it feel really like we'd brought the outside in. One of our close family friends played the acoustic guitar before, during and after the ceremony to tie everything together. It really was perfect and beyond anything I'd imagined. This is largely down to our amazing stylist who's subtle touches really made the Palm House come to life.
Would you recommend Dine to friends and family? I would absolutely recommend Dine. The professionalism and attention to detail they showed on the wedding day was incredible. The staff were amazing and Harriet was fantastic from start to finish. She brought a personalised touch to everything which made us feel like nothing was too much. The whole team ensured we and all of our guests were well looked after and everyone's needs were catered for. Dine were able to accommodate numerous dietary requirements throughout the wedding breakfast and evening food. Everyone ate well and had the most amazing day thanks to Dine.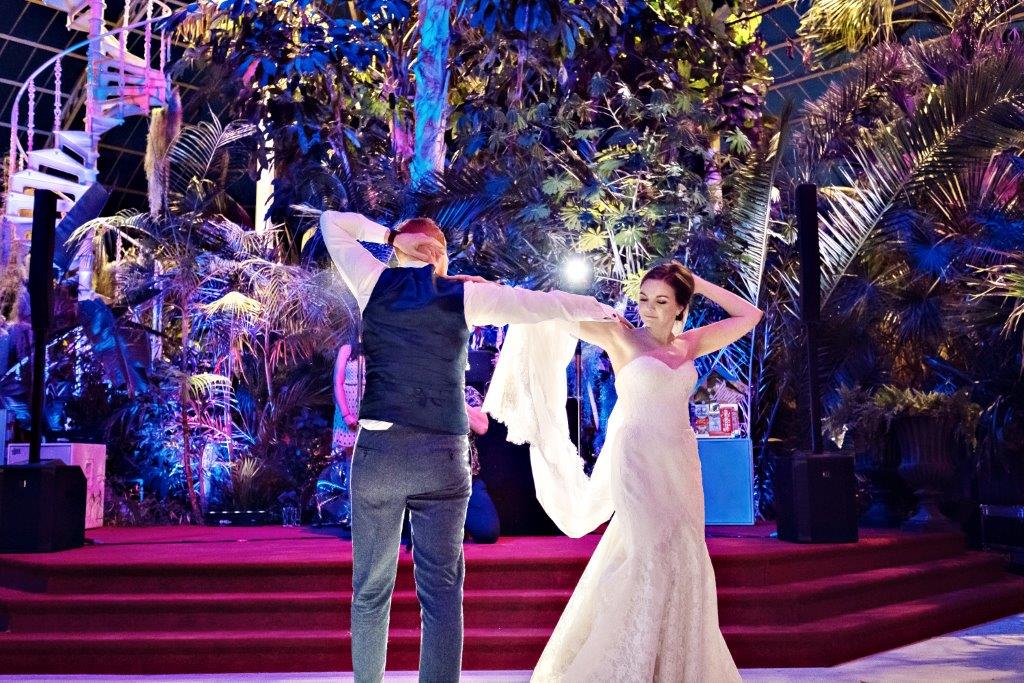 If you'd like to know more about holding your Wedding at The Palm House, do get in touch today – events@dine.co.uk