The Brief
When Michaela from PWS Kitchens came to us with her brief for the latest product launch we were delighted.  Having worked together for many years, this series of events for 1909 Kitchens across the UK allowed us to create some beautiful menus and displays to complement the backdrop of stunning kitchens.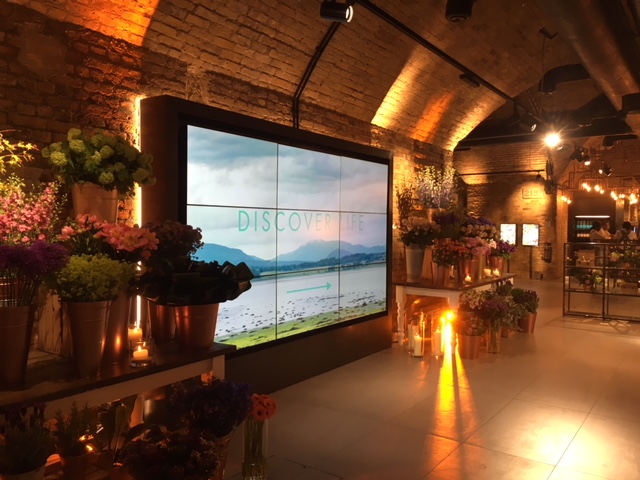 'The purpose of the 1909 events was a brand re-launch and opportunity to share new product development with the press and our customers.  We chose Dine over any London Caterers as I have worked with Matt for a number of years now – the working relationship we have built is so strong I wouldn't consider any other event company.
I value the openness and honesty of our communication and the quality of the service is excellent – the peace of mind I have when working with Dine is invaluable.'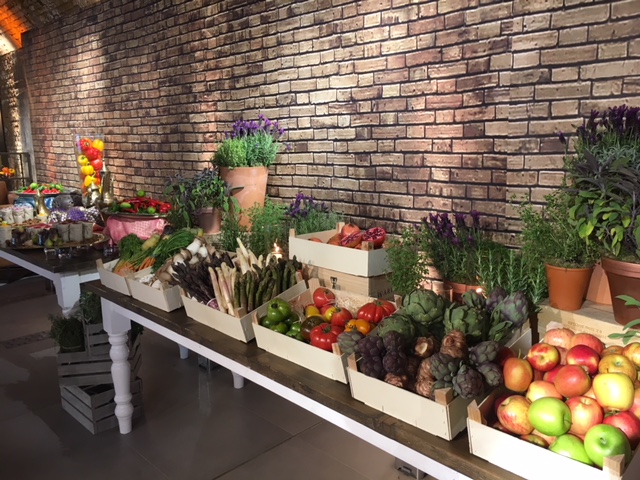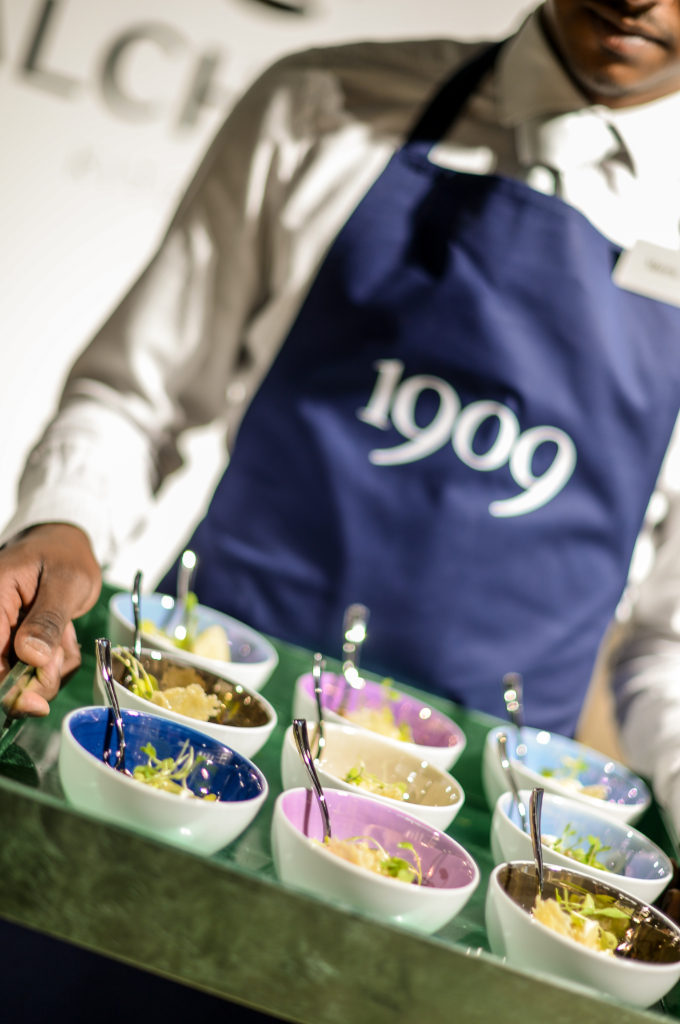 The Events
'The Champagne Afternoon Tea at the press launch was fantastic. Our guests were delighted with the display and the food and we had great exposure on social media because of it.'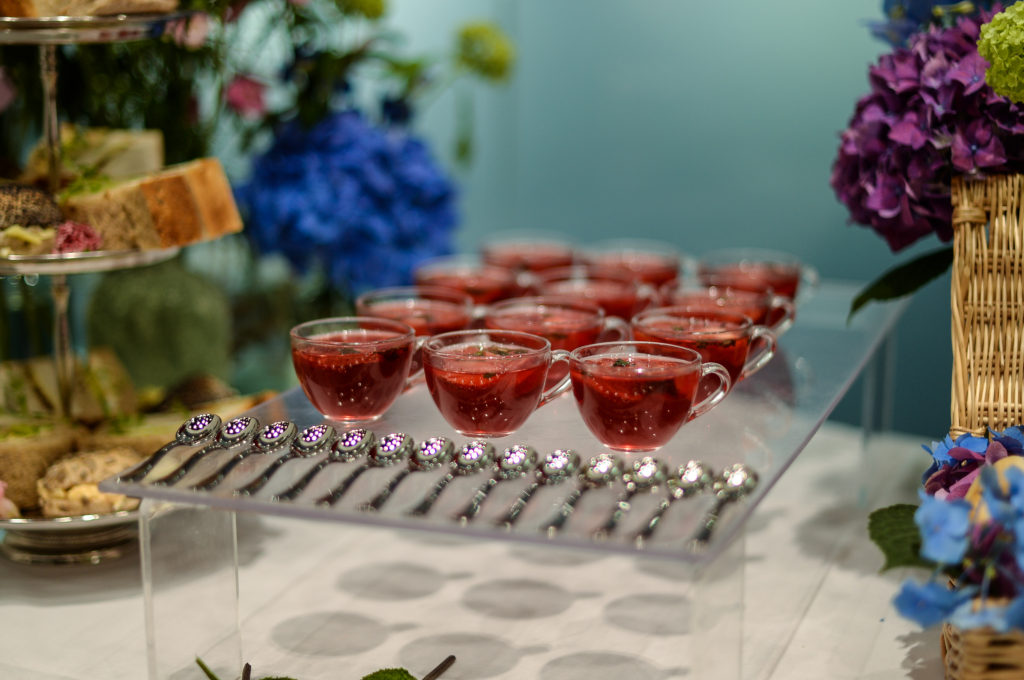 I would not hesitate to use Dine again – in fact only two days ago I sent a request for quotes for three further events!
The Details – London Launch
Venue: Lambeth showroom in London
Guests: Press, Industry Contacts and Influencers
Menu: Drinks, Canapés & Bowl Food
Style: Smart market style location with sophisticated lighting and flowers
How we did it: We planned the menus carefully, ensuring they were colourful and were in keeping with the high quality kitchens that were being promoted.
Design: After a site visit to the Lambeth Warehouse, our Event Managers worked with the client to walk through the space, ensuring that each area created a big impact.  With food and floral displays designed to mirror a market set up, the content of each station was carefully planned, with mock ups using our equipment back in Leeds.
Co-ordination: We worked closely with our suppliers for both floristry (Twisted Willow) and lighting (AV Matrix) to create the perfect look for the client.
The Dine Difference: On this event we provided guest list management on the evening and distributed post event goodie bags for the client.  We even sourced a specialist carpet firm who could carpet the concrete entrance!
Bowl Food Menu
Panzanella Salad
Sunblushed tomatoes, herb leaf basil, ciabatta croutons
Wild Mushroom Risotto
Parmesan crisps, fresh rocket & crème fraiche, truffle oil
Crispy Hoisin Duck
Aromatic stir fry of Chinese vegetables
Sticky spring roll
Mini Eton Mess
Layers of crumbled meringue, vanilla cream, raspberries soaked in framboise, freeze dried raspberries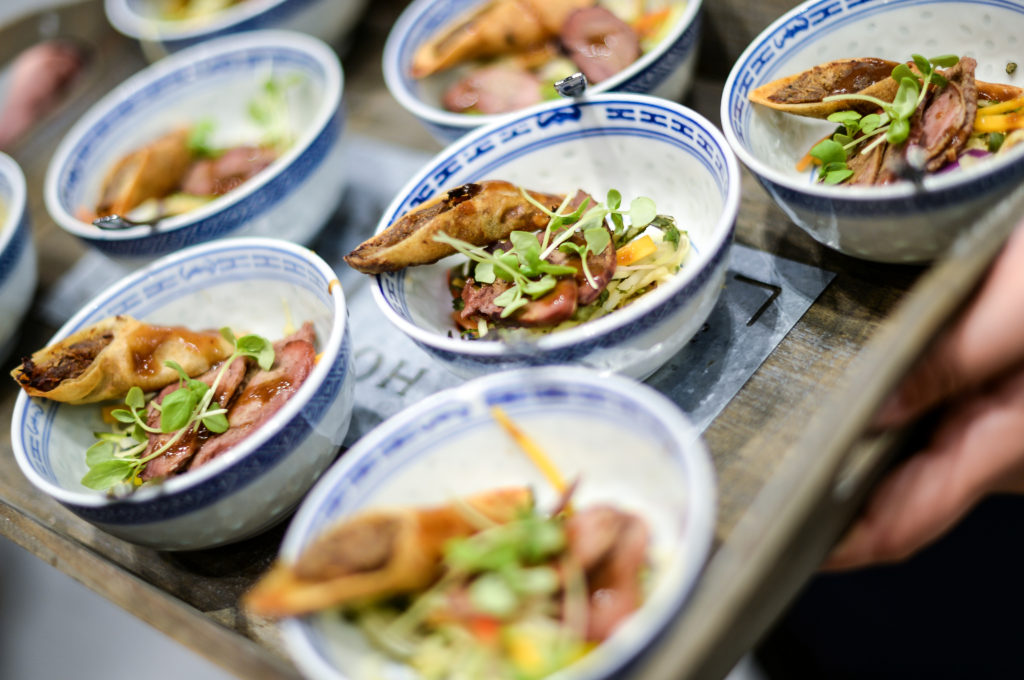 The Details – Design Centre Launch
Venue: Design Centres in Slough & Durham
Guests: Press & Staff
Menu: Champagne Afternoon Tea
Style: Afternoon Tea with height to make an impact in the offices
How we did it: With photos of the office space, Dine designed the set up and floral arrangements (Twisted Willow)
The Dine Difference: On this event we were able to transport the floral arrangements in our fridge van.  This saved any unnecessary mileage and also ensured they stayed fresh in the heat.
If you'd like to speak with one of our team about planning your next event, product launch or opening, do get in touch – 0345 450 4545