Dine are already looking ahead to a very busy festive season both at our own venues and from an outside catering perspective.  The season includes winter weddings, large corporate events, office parties, intimate dinner parties and larger scale private gatherings.
December is always a colourful and varied month for the hardworking Dine team, so we were pleased to see our Managing Director Daniel Gill's tips for the perfect Christmas fete featured in glossy Yorkshire Insider magazine this autumn.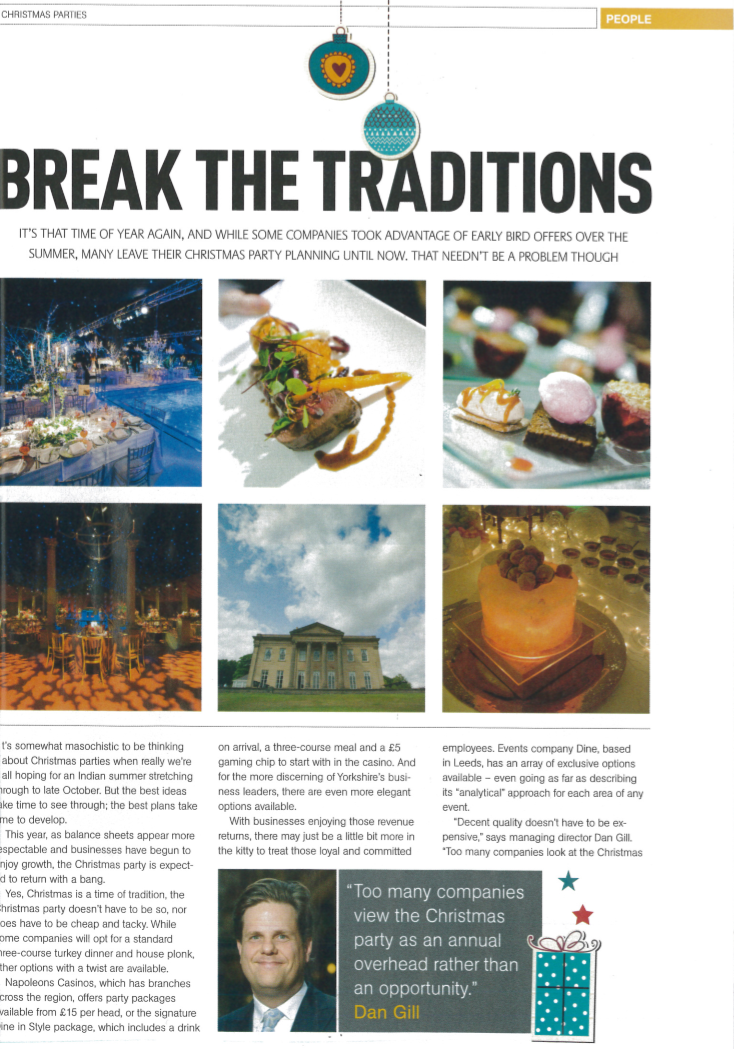 Dan advised "Decent quality doesn't have to be expensive. Too many companies look at the Christmas party as an annual overhead rather than an opportunity. They can often be designed with the senior partner or managing director in mind, not the wider staff, and often these are misrepresentative of the company."
"There is a tendency towards the traditional Christmas events because people go for what is comfortable. I would urge people to avoid the formal seating format because it can feel like a networking dinner and people go to enough of those throughout the year."
"You can use the event to do something completely different. It can be something that people really enjoy and remember – but companies need to think about why they are doing something and what they want to get out of it!"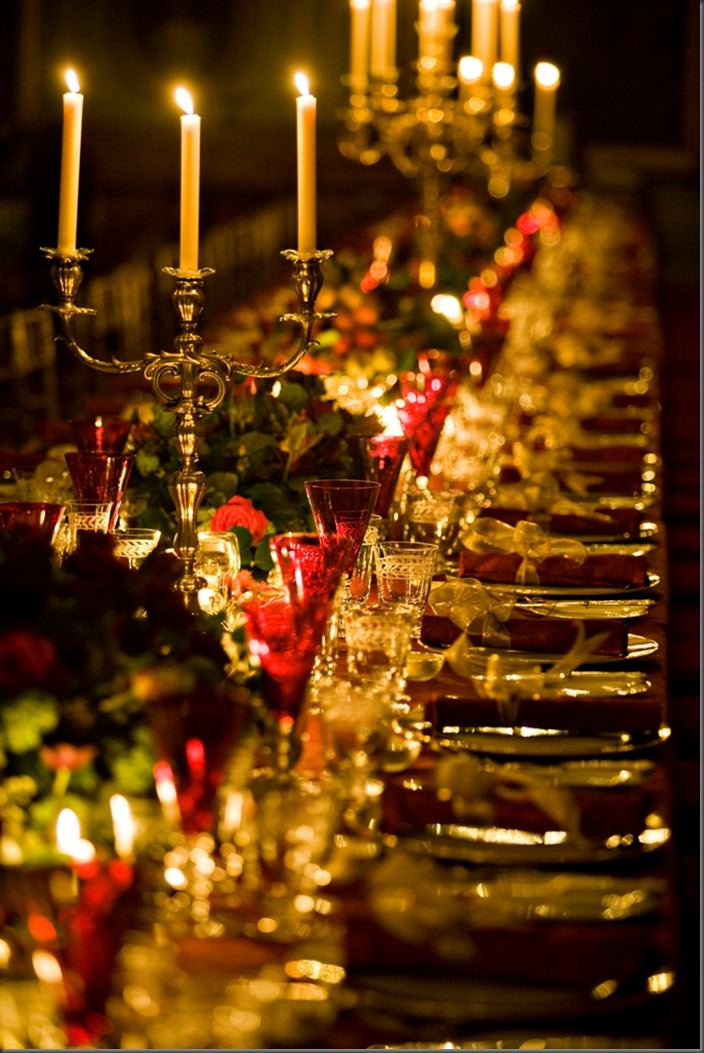 As for Dine's own staff Christmas party, best laid plans are already in place… but like all the best festive traditions, you'll have to wait and see.
Contact us to see how we can make your next event special