Image courtesy of Leeds City Council
The Dine team are looking forward to making sure Guy Fawkes Night goes with a bang, hosting our annual Bonfire Night at The Mansion this Wednesday evening.
This is how to do sparklers in style.  Cosy up in our beautiful dining rooms and enjoy a warming and delicious three course dinner overlooking the park, before viewing the spectacular Roundhay Park fireworks display from our exclusive veranda.
Only £32.50 per person.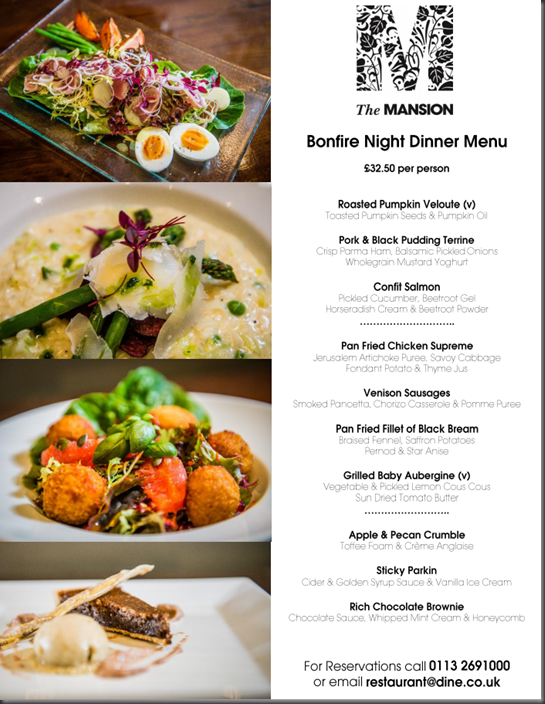 Availability is now very limited so please contact the Dine team on 0113 269 100 or click here to reserve your table.
Remember, remember the 5th of November…