The Best Historic English Wedding Venues In The UK
Ahead of the monumental Queen's Jubilee, we wanted to pay homage to the top historic venues across England that have been the backdrop to many weddings (royals included!) over the past 70 years and more.
Here's a list of our favourite fairytale-esque venues, ideal for exchanging your nuptials in regal-inspired style!
Historic Wedding Venues In The UK
Fit for a royal celebration (and of course your own), here are 7 jaw-dropping wedding locations which are both rich in character and abundant in charm.
Howsham Hall, York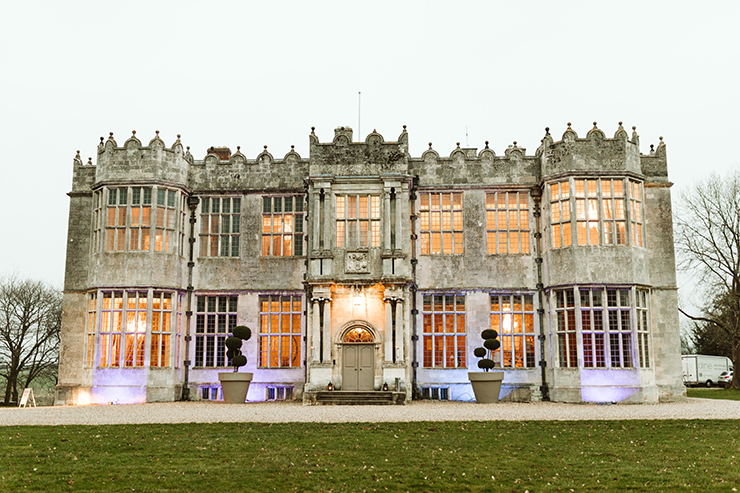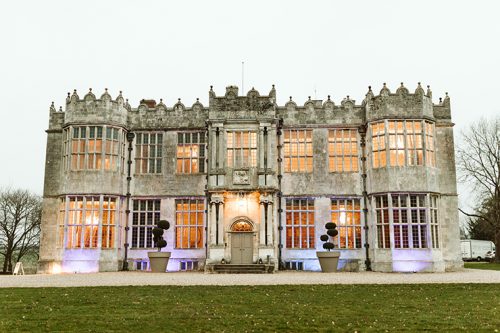 First and foremost, a historic favourite amongst the wedding venue community, Howsham Hall.
The Howsham estate has a rich history, once belonging to the Earl of Rutland way back in 1573, after King Edward VI granted it to his grandmother in the mid 1500's.
This Jacobean beauty has been restored to an exquisite standard, with a rich blend of heritage and modern luxe. Our favourite features include the Bridal Suite – the largest in Europe in fact – and of course the romance-inducing Grand Hall, with its extravagant yet tasteful décor and stunning chandelier lighting.
Osborne House, Isle of Wight
Once the holiday home of Queen Victoria herself, this Italian renaissance inspired venue was designed by Prince Albert, offering marvellous views and even its own private beach.
Osborne House's stand out features include the grand Durbar Room, with its ornate decorations and lavish banqueting table, plus the Belvedere Terrace – an idyllic garden space ideal for canapes and champagne.
We love its rich, royal history, plus on a warm sunny day it really does transport you to the Italian coast!
From lavish celebrations in the Durbar Lawn tent, which caters to guests of up to 2,500, to more intimate affairs in the Duchess Of Kent Suite – Osborne House offers plenty of ways to celebrate your wedding the way you desire, in a location you'll truly never forget.
Fulham Palace, Hammersmith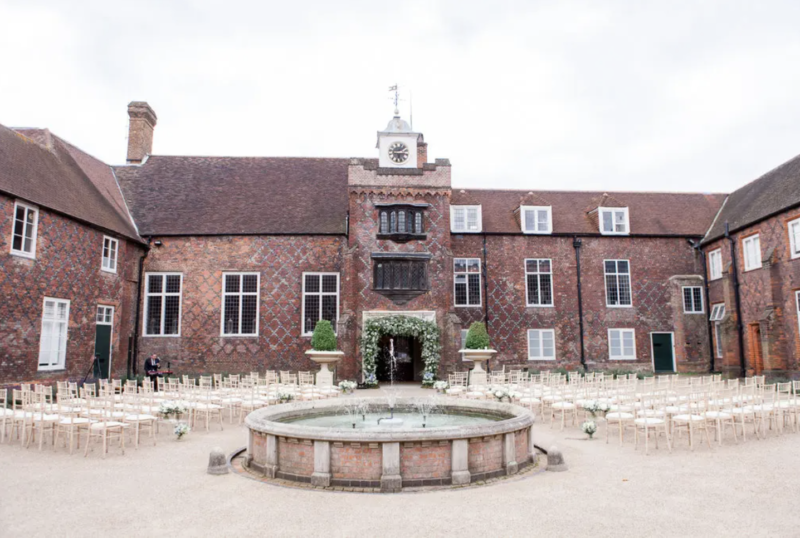 A truly historic venue which dates back to 704D, this Grade I listed building was once home to the Bishops of London (133 of them in fact!) but has since been transformed into a magical wedding venue.
Situated next to the River Thames, and surrounded by 13 acres of beautifully landscaped gardens, Fulham Palace offers unique period features and breath-taking architecture, with an array of indoor and outdoor spaces available to hire as part of your special day.
And it's not just the venue that's made a name for itself in the wedding world, hold your wedding breakfast at this beautiful space and you'll be spoiled by Michelin star level catering – wowing your guests on every level.
Our favourite features include the charming onsite chapel and the swoon-worthy Tudor courtyard, not to mention the delightful drawing room.
Warwick Castle, Warwickshire
Fancy getting hitched at the top of a tower in a mediaeval fortress? For something historic and truly unique, Warwick Castle is a spectacular choice for couples to be.
With its lavish stately rooms, magnificent great hall and breath-taking chandeliers, you can make your castle wedding a reality and play prince or princess for the day in the most stunning of surroundings.
We particularly love the Peacock Garden and Conservatory Tea House , plus the outdoor terrace which is the perfect spot for a firework show.
Hampton Court Palace, Surrey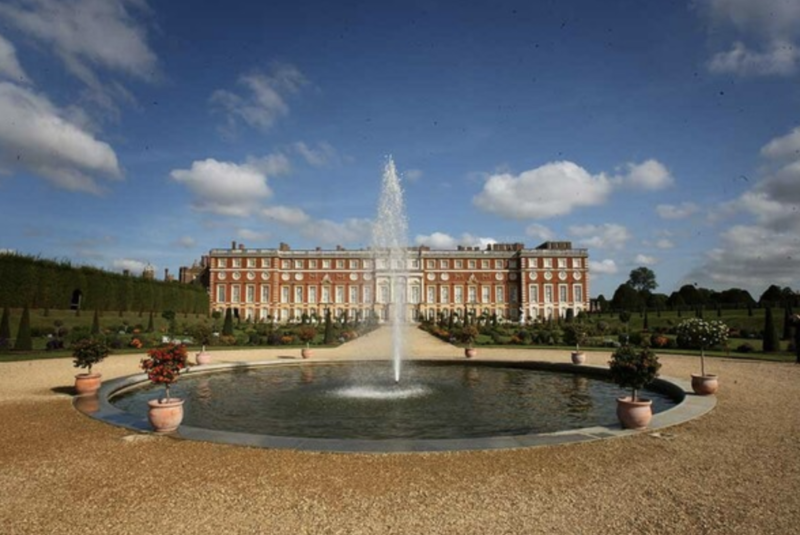 This stunning country residence offers guests the opportunity to walk in the footsteps of royalty, with the infamous King Henry VIII hosting his sixth wedding to Catherine Parr at this regal Surrey venue.
It would be hard not to capture incredible wedding photos at Hampton Court, with every room and outdoor space seemingly perfectly crafted to provide the utmost stunning backdrop at every turn.
The venue gives you flexibility to hire various spaces within the Palace, or if you're really popular, hire the entire venue for your special day.
Host your ceremony in The Little Banqueting House, a breath-taking space complete with a spectacular ceiling mural which dates back to the 18th century. After the nuptials, head over to the Orangery for an elegant drinks reception amongst the marble sculptures and classic chequerboard tiles (ideal for after-dinner dancing!).
Polhawn Fort, Cornwall
Immerse yourself in historic luxury at Polhawn Fort, a cliff-top venue overlooking the idyllic cornish landscape.
This Napoleonic Fort has all the historic touches you'd expect from such a classic venue. With onsite cannons, a drawbridge and a granite spiral staircase leading to a magnificent grand hall. We also can't forget those sweeping lawns and beautiful, floral grounds which lead to a secluded, picturesque beach.
We adore the exclusive feel of this venue and its truly spectacular sea views.
Hillsborough Castle, Northern Ireland
Arguably one of the most remarkable wedding venues in Northern Ireland, Hillsborough Castle is even the official residence of the Queen when she's visiting the area, so you can only imagine the regal standards of this Georgian mansion.
With 100 acres of immaculate lawns surrounding the venue, brides and grooms-to-be can plan the most lavish of Garden Marquee weddings in this tranquil space, which is still only 20 minutes from Dublin.
Your guests will be wowed as they experience the royal elegance of the State Rooms, decorated to the highest standards with priceless oil paintings from the Royal Collection and French Windows overlooking the gardens.
Hever Castle, Kent
Imagine exchanging your carefully crafted vows in the romantic setting of a Kent castle, which was once the childhood home of Anne Boleyn. Make your own mark on this venue's rich history by hosting your wedding at the opulent Hever Castle.
This magnificent venue (which comes complete with its own double moat), is decorated with the finest antique furniture, awe-inspiring tapestries and an unforgettable collection of Tudor portraits.
What sets Hever Castle apart is its award-winning Italian garden, which has been beautifully designed with arched columns of the Italian Loggia, a stone piazza with a Trevi fountain – all overlooking an idyllic 38 acre lake. Romance never looked so good!