Matt Jones (Dine MD) ran an event at Apethorpe Palace earlier this month! I felt compelled to share the story, service and menu that earned Dine this exclusive, high end job… without sharing too many of our secrets of course.
Apart from the fact the Matt is an expert in the industry, is straight forward and trustworthy – he dedicated a lot of time working closely with Baroness Von Pfetten to develop a menu fit for a royal soiree. Matt is a master at interpreting what clients want to achieve, this is an instinctive gift enhanced by over 10 years of working within the Dine group.
To shed some light on the evening, I asked Matt to answer a series of questions…
Why do you think Baroness Von Pfetten chose Dine? What is the 'Dine difference'?
"The Baroness loved the detail we would go to when it came to the presentation of the food and our service. She wanted a very formal look, so nothing too modern. Staff wore morning suits and white gloves, we served drinks on silver trays & used our full range of displayware to ensure we achieved the brief. I think the photos prove we pulled it off and she loved the overall look and feel of the event. Our ability to adapt everything to suit each brief is a large part of what makes Dine different"
It is without doubt, the bespoke element to our service that gives us an edge within the industry.
If there is one thing we understand here at Dine, then that's food. From keeping up to speed with the latest innovations in cooking techniques, to which dishes work well at different styles of events – presentation and display are also very important and we understand that this can hugely influence the tone of an event.
Dan Gill (Dine Founder) has collected many beautiful pieces of displayware over the last 18 years. We have an Aladdin's cave of goodies that Dine event mangers will often visit for inspiration for their forthcoming events. Some of these pieces have been custom-made or bought from suppliers such as Goodfellows – some have been picked up whilst traveling through the souks of Marrakesh and Las Vegas. In the past we have worked with clients to develop specific displayware for their event.
Which menu did the Baroness choose for her guests?
"A bespoke Dine Collection menu. We made little tweaks to some dishes to make it personal to her and the taste of her guests."
These are some of the delights that guests enjoyed on the evening:
Canapés……
Cones of Caprini Goats Cheese
Pesto, pinenuts & sunblushed tomatoes
*Served on a blue glass dish with Perspex cone holders
Seared Tuna Nicoise
Marinated pomodorino tomatoes
*Served on a clear slipper spoon on fleur de lys
Mini Lobster Sandwich
Saffron aioli
*Served in shells on a tray
Shot of Chargrilled Chicken
Red pepper chutney, orange & thyme marinade
*Served in cut glass tea lights with black pearl skewers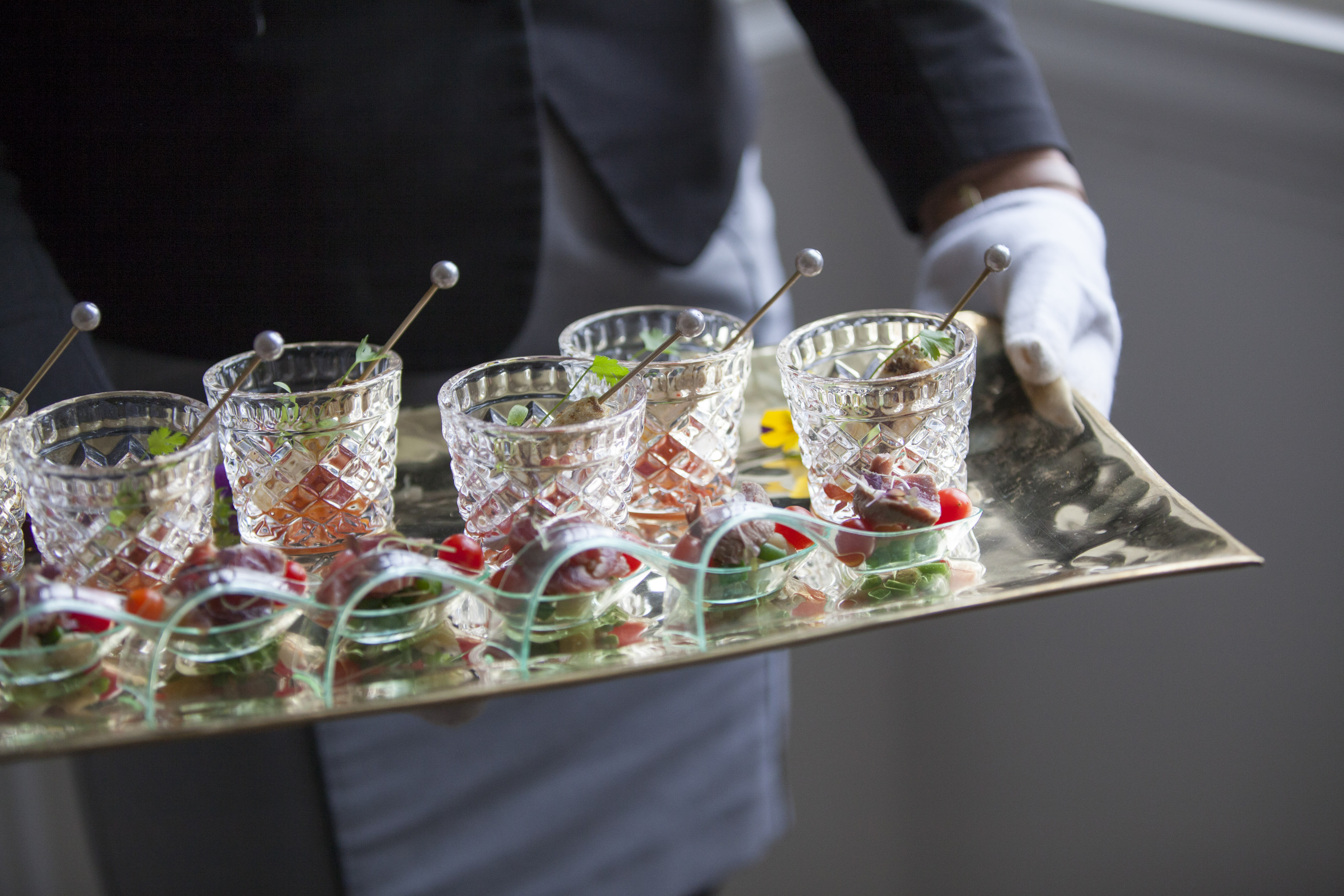 Tartlet of Duck Carpaccio
Fig chutney, shavings of parmesan & truffle oil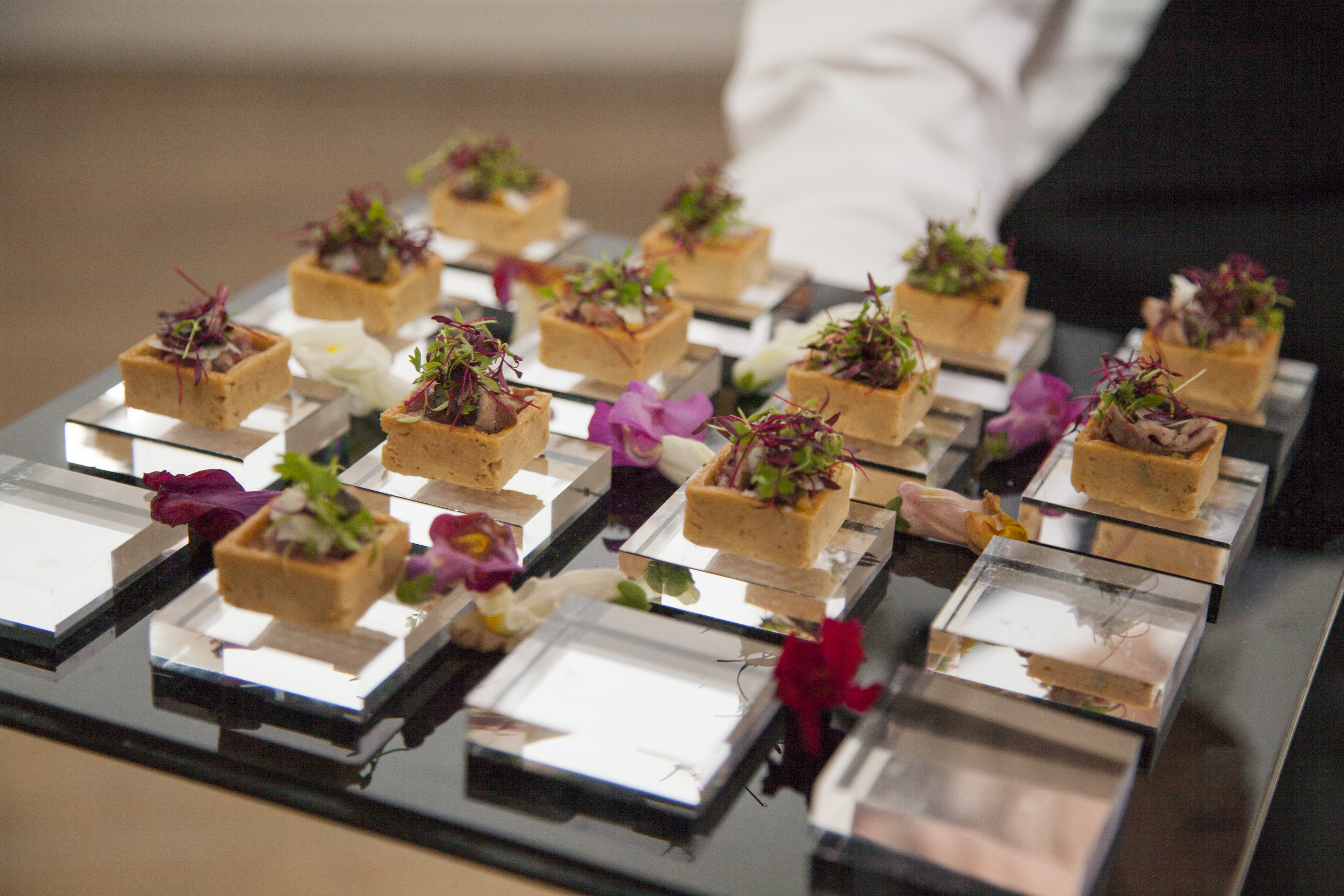 Individual Mini Glass Yoghurt Pots of:
Raspberry bavarois & Lemon posset
Bowl food….
Wild Mushroom & Thyme Risotto
Sweet peas
*Served in a glass tea cup with a spoon on a mirrored tray
Salad of Smoked Duck
Oriental salad, honey & sesame dressing
*Served in Chinese bowls with a fork in a brass round bowl
Goats Cheese
In a herb crumb, tomato & beetroot salad, balsamic reduction
*Served in demitasse saucers & silver cake forks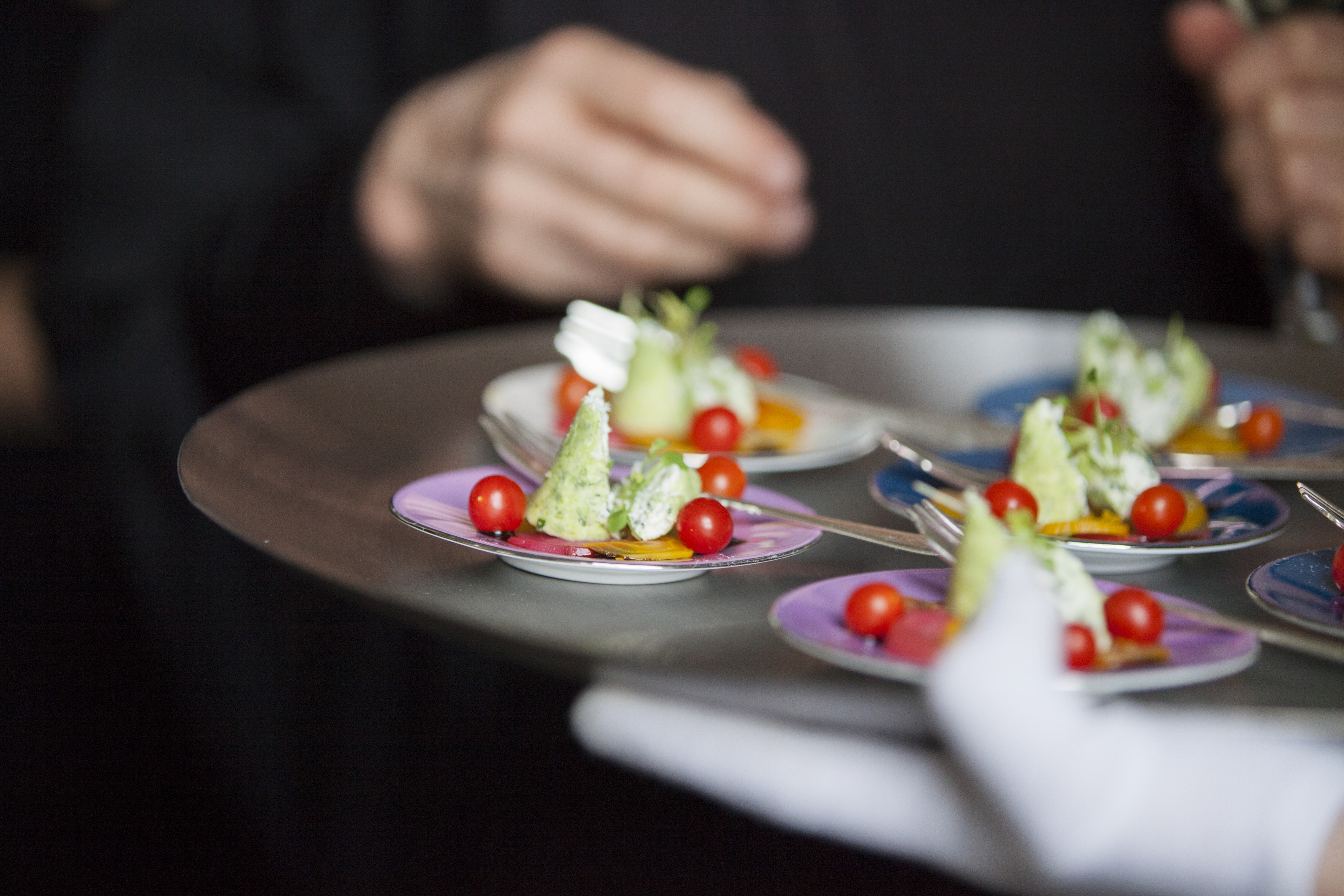 Did you overcome any logistical challenges to provide a catering service in the palace?
"There was just one plug socket in the entire building which was tough! There was simply no event infrastructure – we brought in battery powered lights, toilets (which needed to be powered by a generator) tables, chairs and we used that one plug socket for an induction hob!"
Did anything exciting happen whilst you were there?

"I was directing parking for the client when a nice man in a suit came up to me and introduced himself as a police officer; he politely suggested I let the next car up to the front steps. It was the Duke of Kent!"
What do you enjoy most about working with this calibre of client?
"Focusing on the detail and planning with multiple contractors is what we do best, but the real buzz comes from the feeling you've provided an exceptional service. Even more so when dealing with a discerning client who notices the little touches – we go into so much depth in our operations meetings, when it's noticed it makes all the extra planning worthwhile ."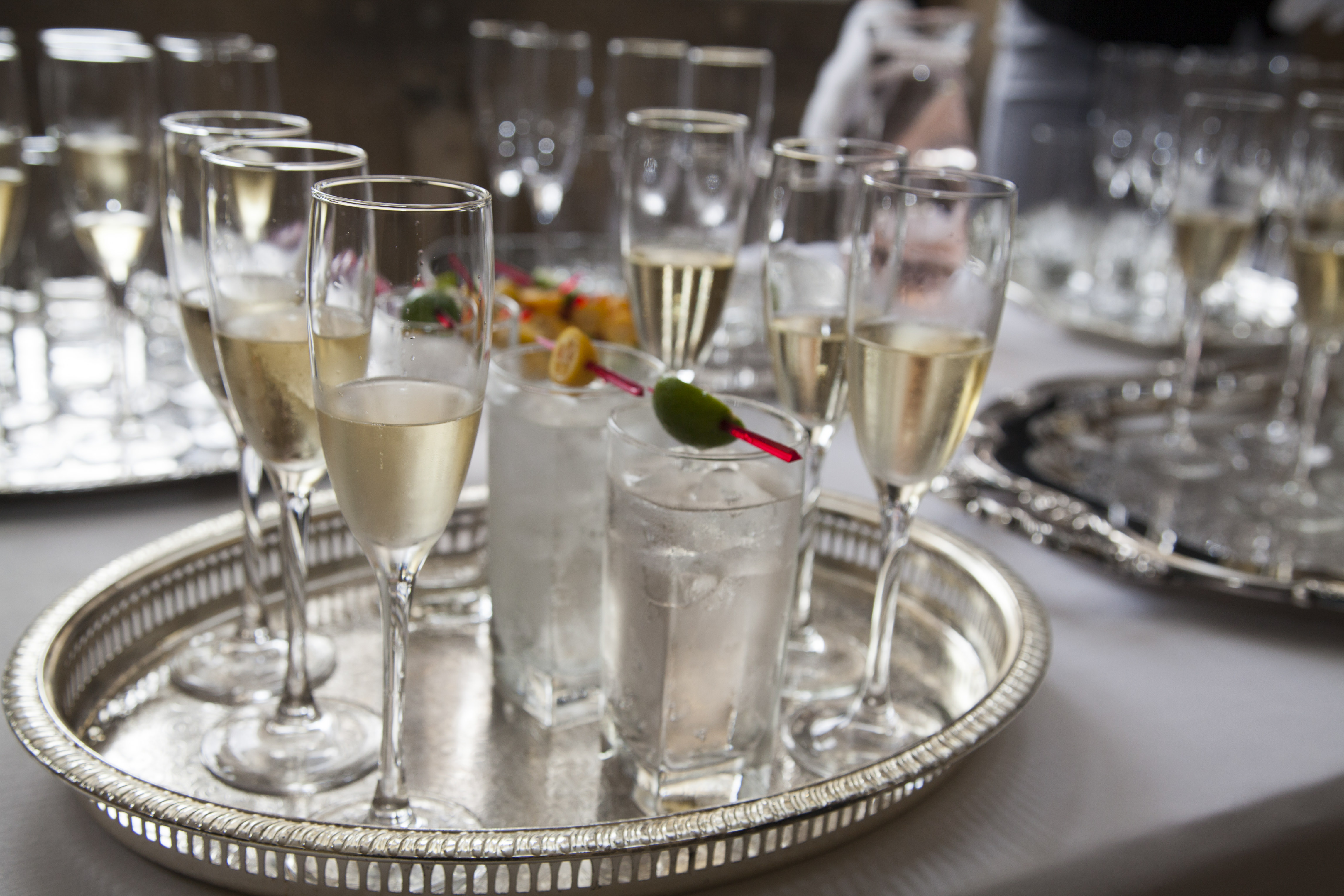 If you are searching for an events team or catering service for a special event, get in touch with our events team by calling: 0345 450 4545 or email events@dine.co.uk