January saw the return of Dine's Ambassadors Dinners to Rise Hall after a break of two years! These exclusive, invitation-only events are where the team at Dine really flex their creative muscles, with the chefs team, under Executive Chef Mark Dawson, creating new, exciting dishes to wow the diners. The front of house staff. led with aplomb by Event Manager Kim Myers managed a smoothly professional service with some very complicated elements, whilst Dine's in-house stylist Rebecca Barker created a sophisticated country house with a twist theme for the lighting and flowers.
The evening began with champagne and canapés served in the library. This elegant room combines the original features and antique portraits with comfortable seating and modern touches.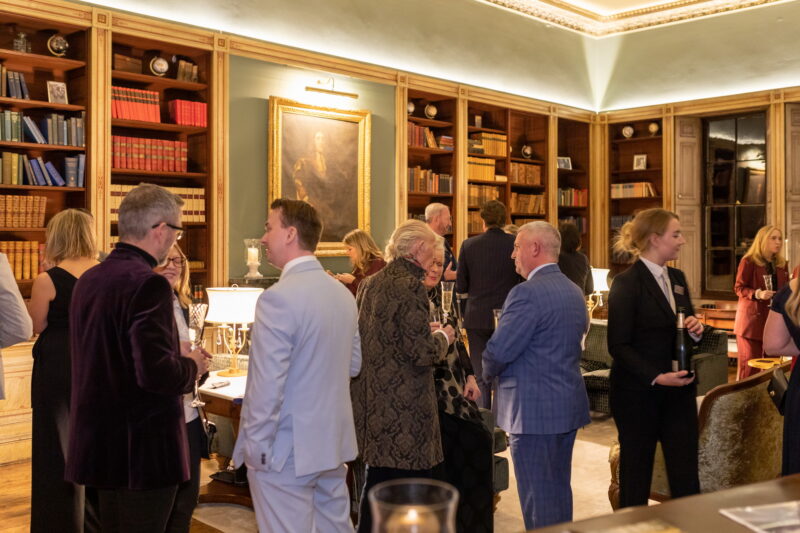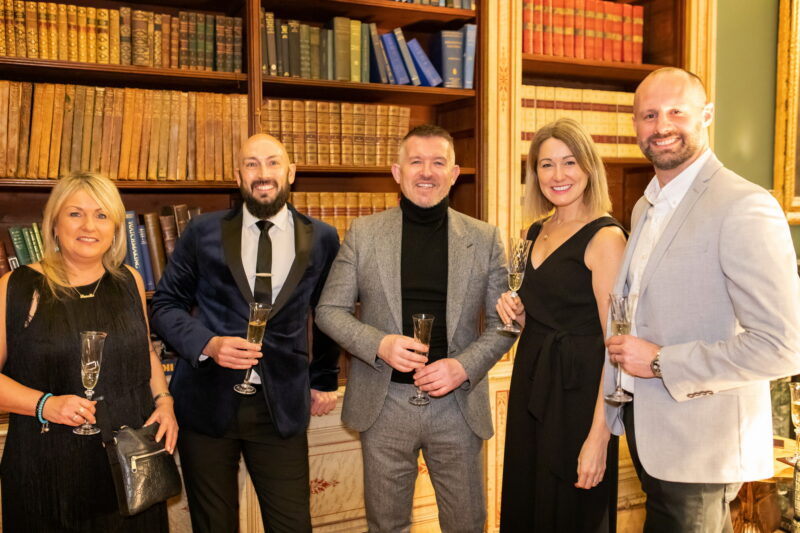 Dinner was served in the drawing room, which has been re-imagined as a sophisticated dining room. Low lighting was provided by copious candles around the room, and subtle uplighting washed the Georgian wallpaper to give a textured feel. Rebecca combined floristry from The Rarified with specialist tableware by Whitehouse, with golden colours complimenting the colour scheme of the room perfectly!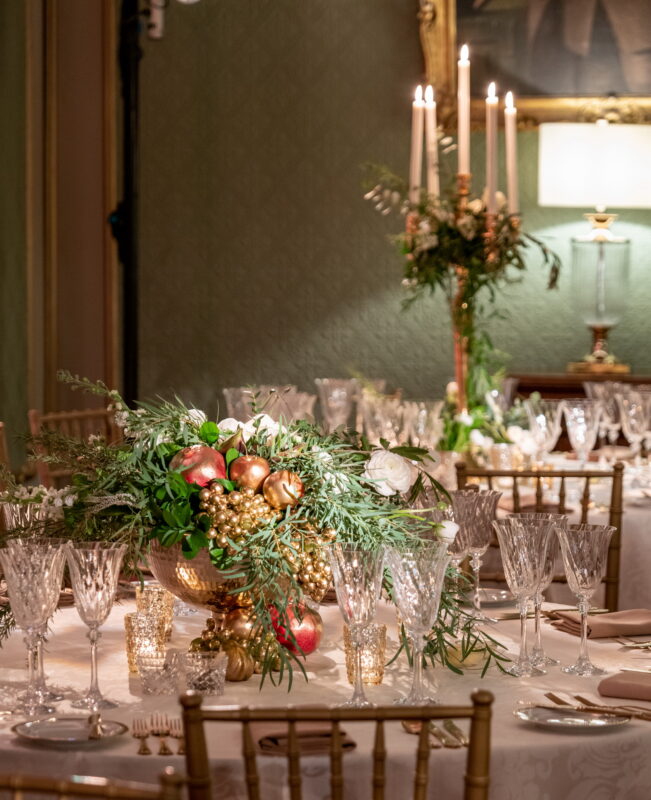 Starter
The starter was a tartlet of whipped Goat's Cheese, served with beetroot gel, pickled beetroot, candied beetroot, black olive crumb & micro herbs. A really lovely light start to the meal!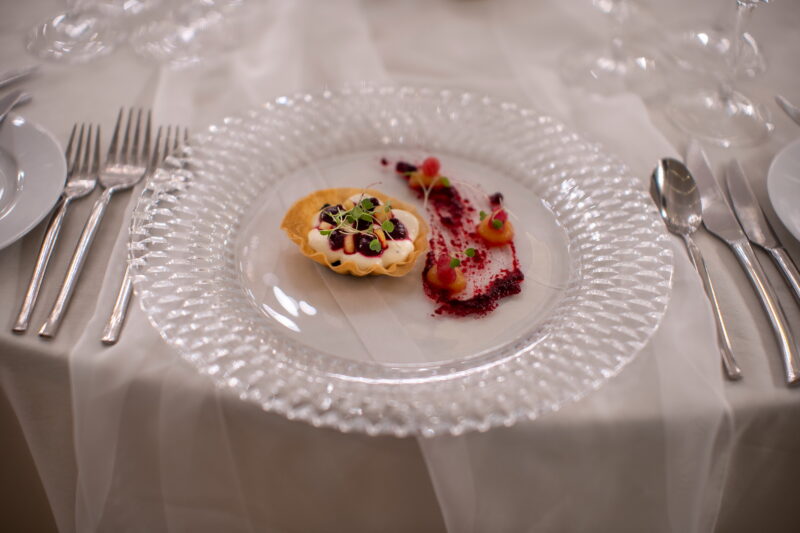 Main Course
The main course was a herbed veal medallion served with oregano infused potatoes, baby carrots, red radish & a veal jus. Cooked sous vide, the veal was perfectly pink and tender throughout.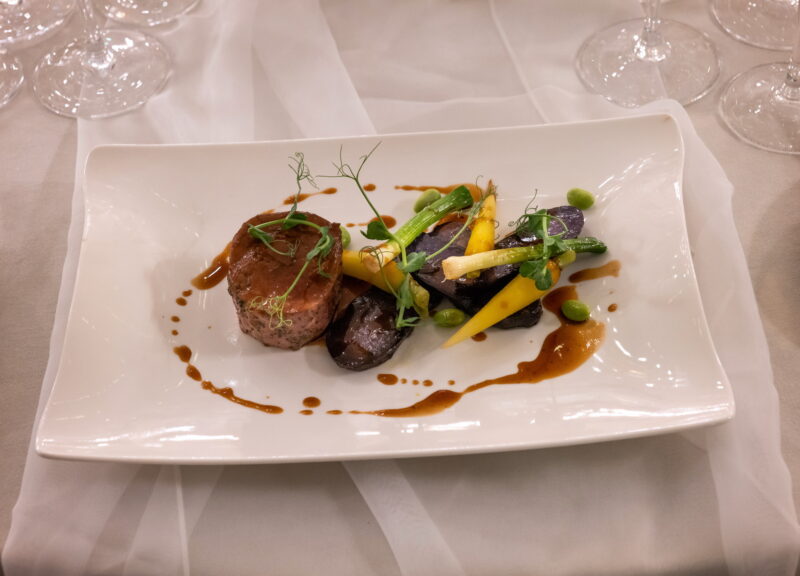 Dessert
The dessert was a spectacular! Assiette of Lemon: Lemon semifreddo, Almond & Pistachio, Lemon infused frangipane and Crumble with lemon curd, citrus gel ; lemon marmalade. This was all served beneath a dome filled with citrus mist, so that the scent of lemon filled the air as the dessert was revealed! Click on the picture below for a video of the effect.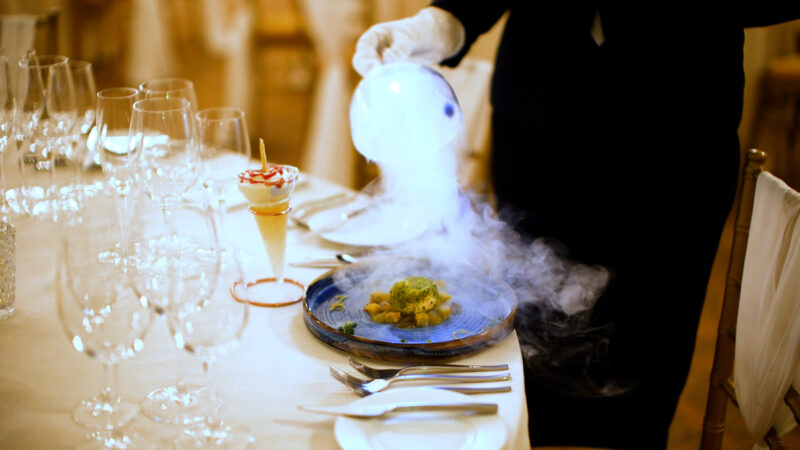 Lemon Meringue Pie Cocktail
On the side was a limocello cocktail designed to look like an ice cream cone! Limoncello cocktail topped with whipped meringue, strawberry sauce and chocolate pencil.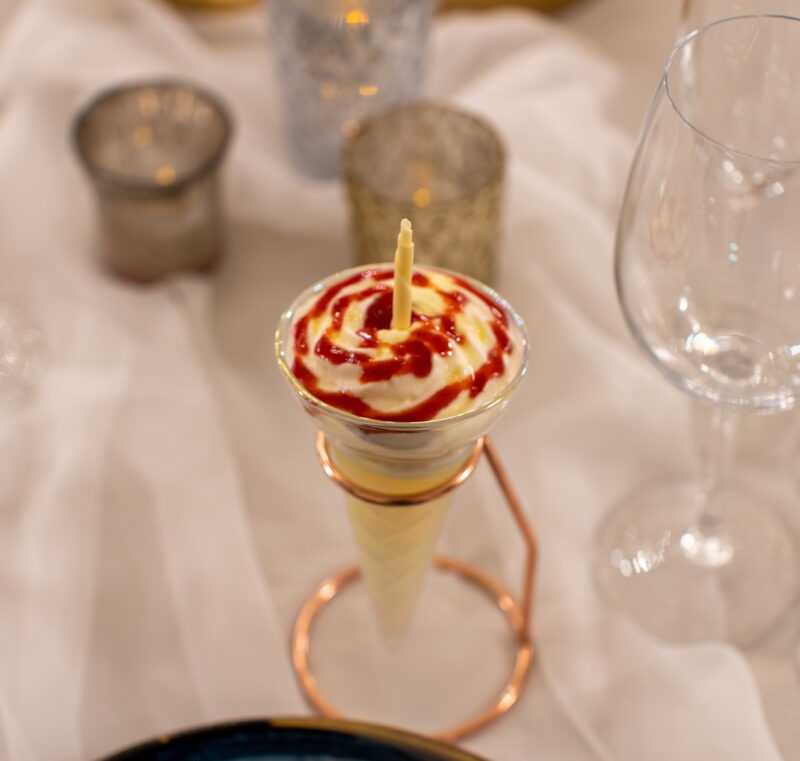 Throughout the dinner matched wines were provided by Hoults wine with proprietor Rob Hoult even coming along to share his extensive knowledge of the wines chosen.
All in all an incredible evening; it was wonderful to be back, making new friends and rebuilding relationships with long-standing ones too. We look forward to the next one!
If you'd like to join the Ambassadors Dinner guest list, drop us a line!
With thanks to our suppliers:
Whitehouse – Crockery, cutlery and glassware
TLC Event Hire– Table Linen
The Rarified -Florals
AV Matrix– Lighting