A wonderful story about Clive and Angela's wedding celebration at The Mansion, but also a great insight into weddings in 1966…
Where did you grow up?
"We both grew up in Leeds, I lived in Cross Gates and my wife in Roundhay. I went to Roundhay Grammar School and my wife St Gemma's, Moortown."
Where do you live now?
"We now live in Wetherby, returning to Yorkshire after my career in banking took us all round the country, finishing in Newcastle upon Tyne."
Where did you meet?
"In Westminster Bank, Park Row, Leeds. I was a cashier and my wife to-be a 'chatty' customer. She asked if I knew anyone who could teach her to drive a scooter, not knowing that I had one – I was only too happy to say that I would willingly help!"
When did you get engaged?
"In 1965- buying our engagement rings on the day of Winston Churchill's funeral."
When did you get married?
"On Wednesday 28th September 1966 at The Immaculate Heart of Mary Church, Moortown, and our reception was held at The Mansion Hotel, primarily because Angela's sister had her reception at the same venue in November 1963."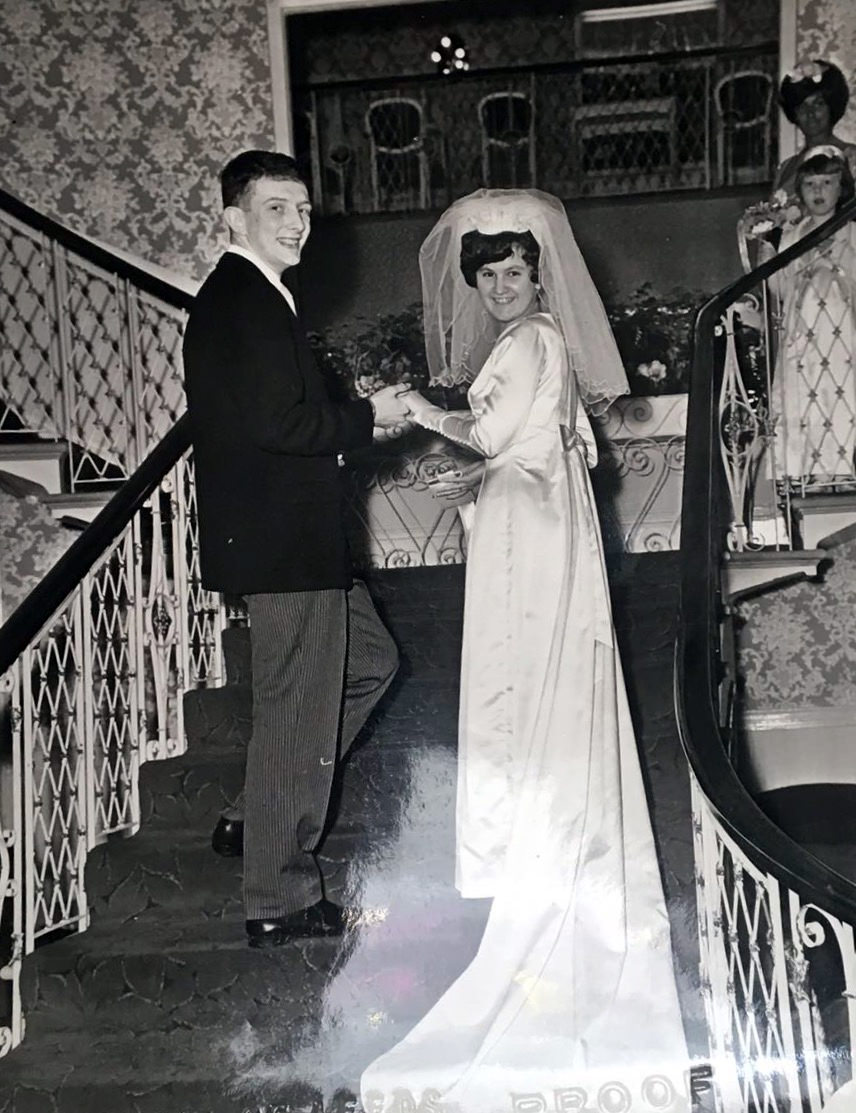 What did you choose for your menu?
"By today's standard the menu was pretty basic, but duck at that time- wow!"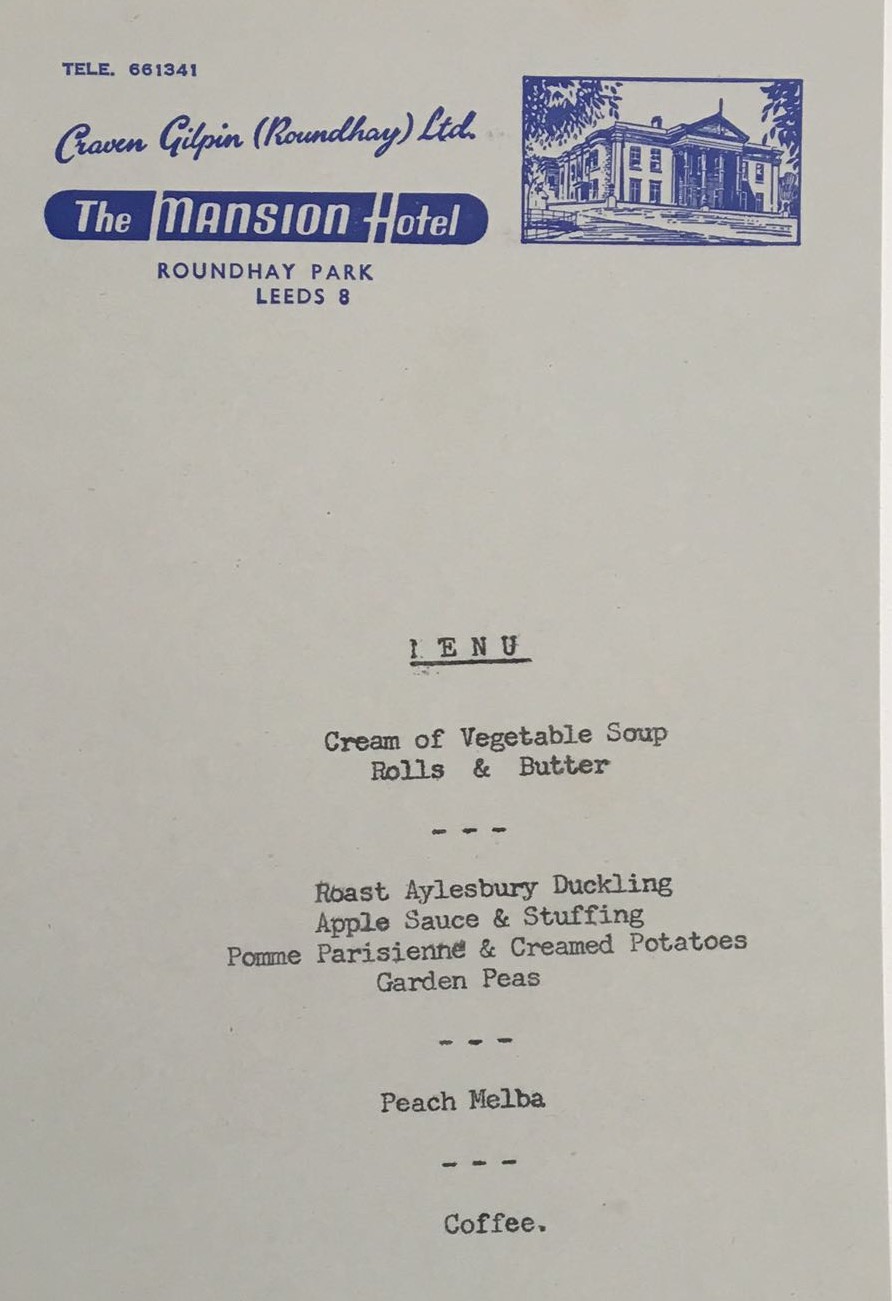 Tell us a little about your family..
"We've three lovely daughters and sons-in-law and five grandchildren- three boys and two girls, ranging in age from 12 to 5."
Do you visit The Mansion often?
"We often come to Roundhay Park and occasionally pop into the Garden Room Restaurant– always a pleasant welcome and good food and drink at reasonable prices.
What's your secret to a happy marriage – any advice to couples getting married at The Mansion?
Say "Yes, I agree", and do as you are told!! My wife says that she doesn't know, but it's worked for us!!
The Mansion has been a place for making special memories for many years; leased out as a hotel and restaurant until its closure in 2004. Dine then took over the lease and lovingly restored this venue to its former glory. We started hosting weddings in this magnificent grade II listed building in 2009 – it's popularity as a wedding venue has continued to grow since then.
If Clive & Angela's story has inspired you to celebrate your wedding at The Mansion, then do get in touch by calling: 0113 269 1000 or emailing: themansion@dine.co.uk