A fantastic way to wrap up the week, after being awarded a commendation for Event Caterer of the year by the prestigious UK Event Awards (just thought we'd drop that in there)!
At 7pm, guest began to arrive at The Mansion in full festive regalia – welcomed by a glass of Jansz – Premium Rose NV, a vibrant pink Champagne blend from Australia.
Canapés were simply delightful: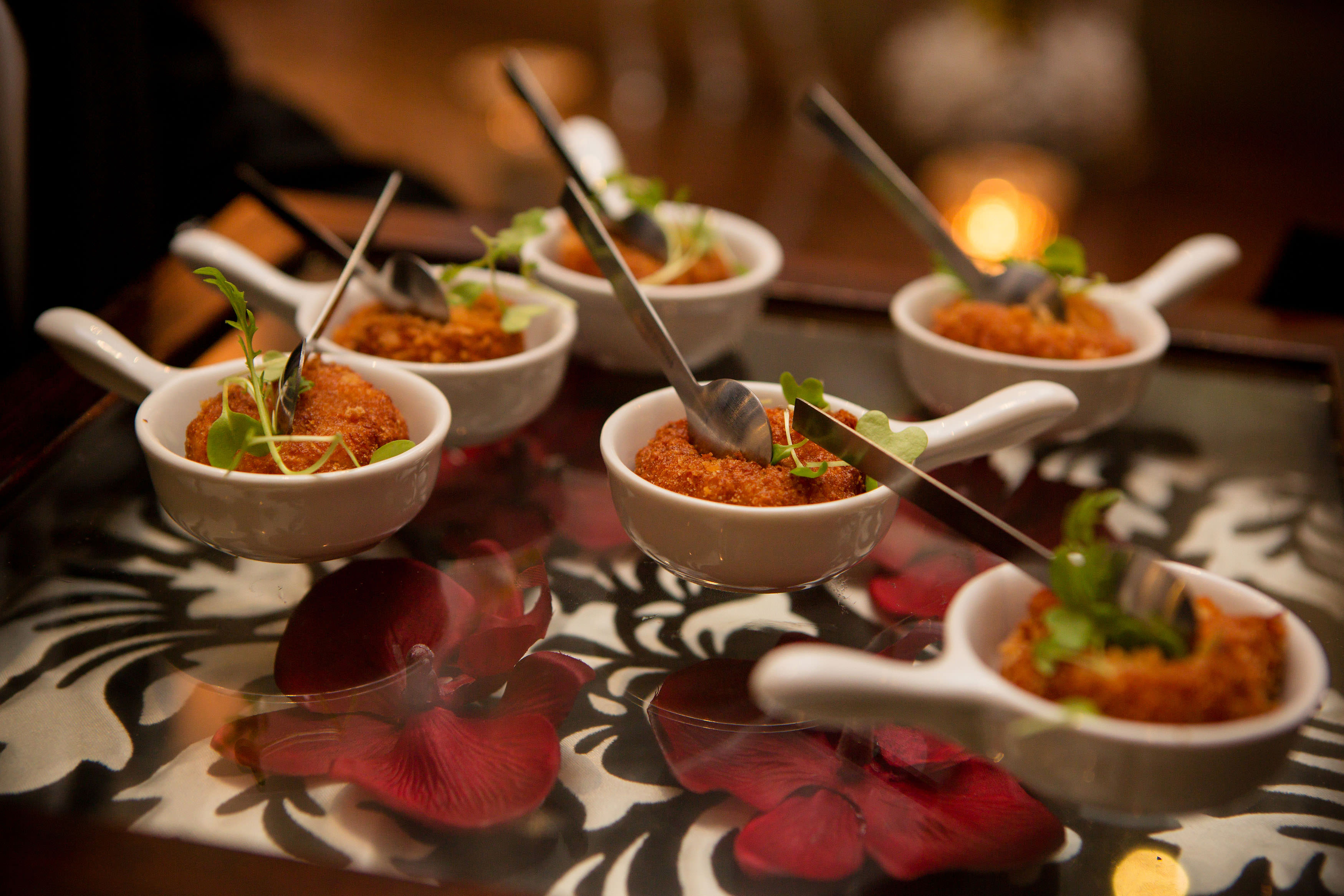 Welsh rarebit served with mustard oil & cress – this is my 'go-to' canapé, it's gorgeously comforting and always a winner with vegetarian guests in particular.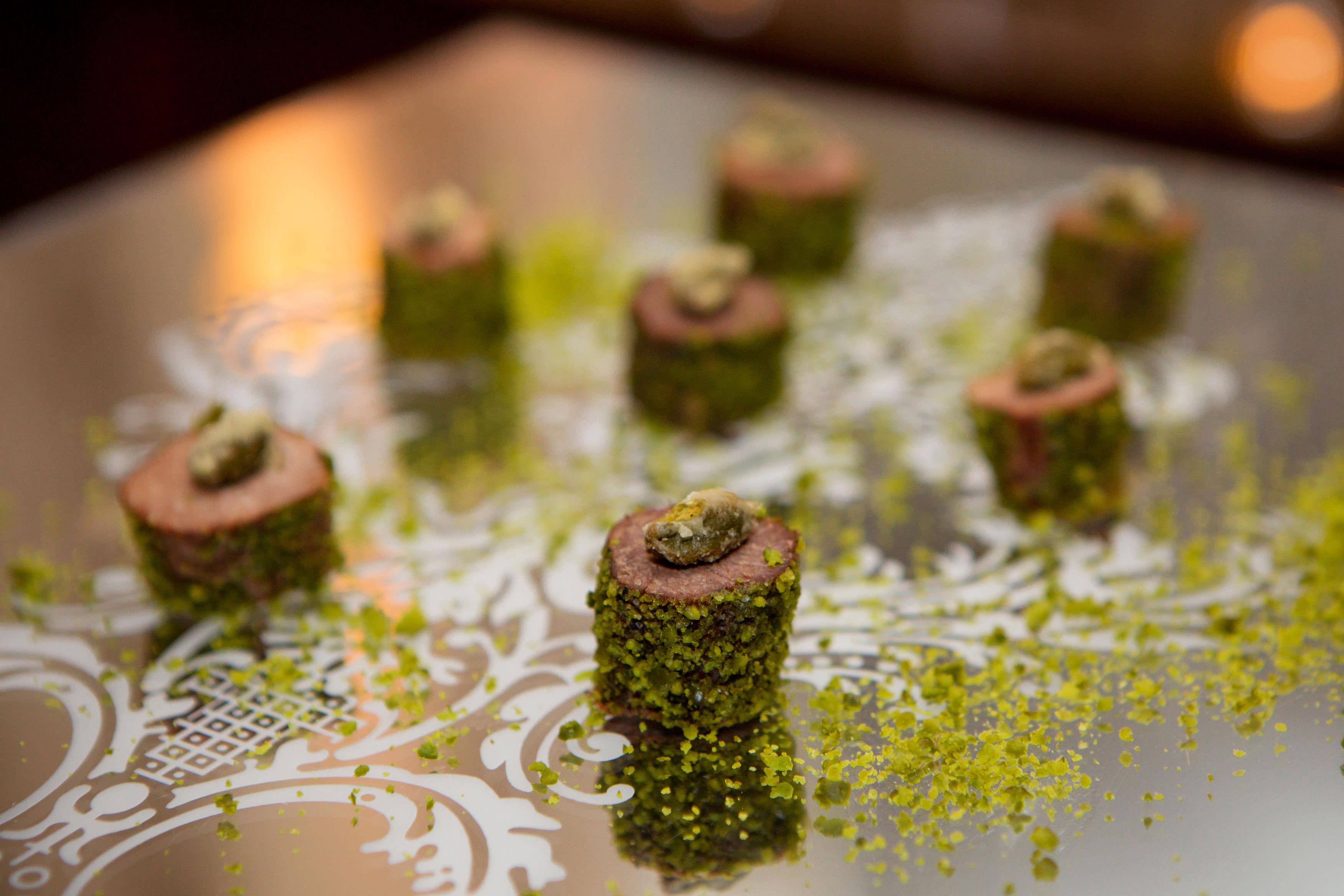 Ox tongue rolled in pistachio – rich and soft with gorgeous contrast crunch of pistachio, packed with flavour.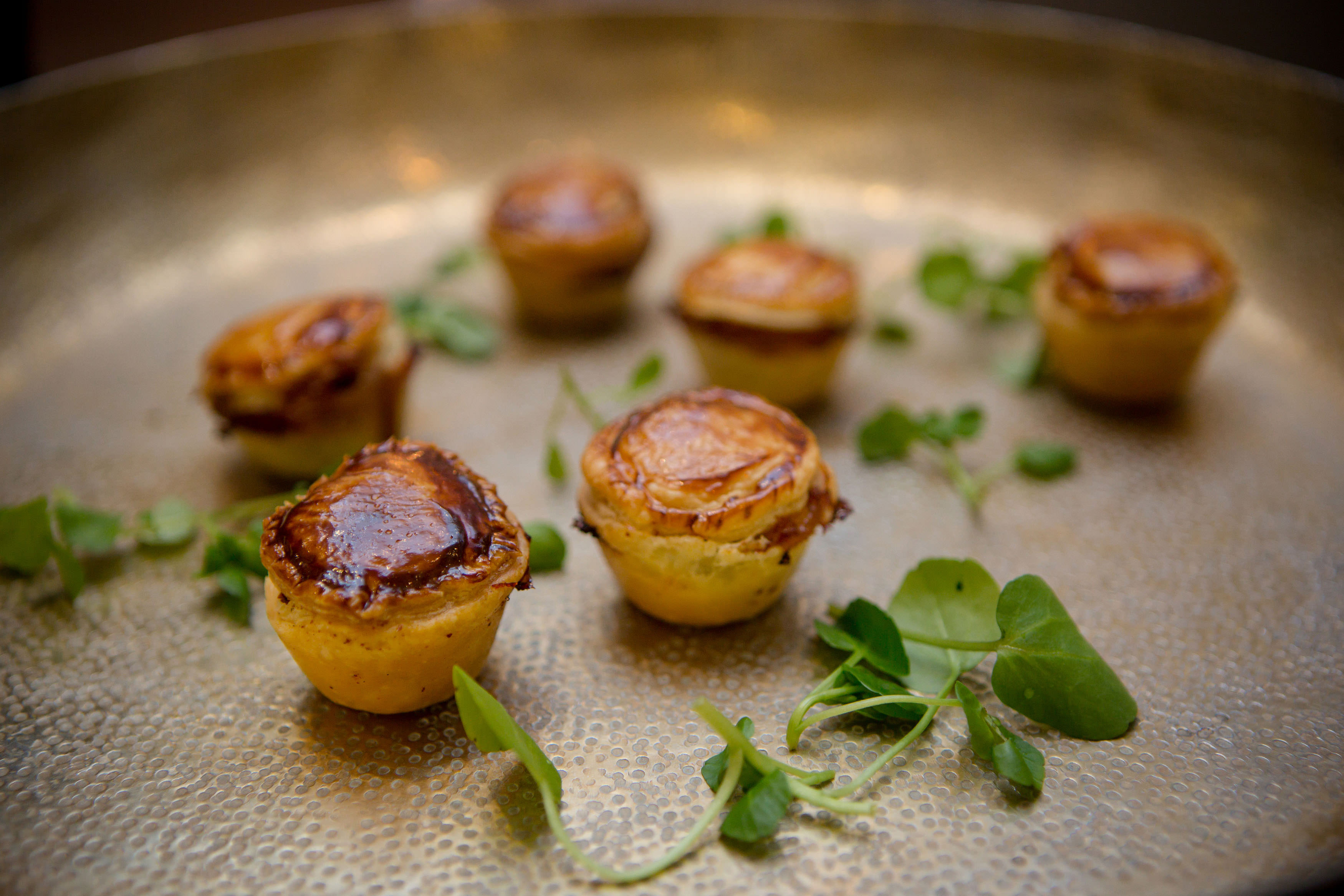 Steak & oyster pie – absolutely my favourite! This is a three bite canapé (unless you're brave enough to eat in one mouthful), a crisp buttery pastry with melt in the middle centre.. I honestly could have eaten the whole tray of these. Divine!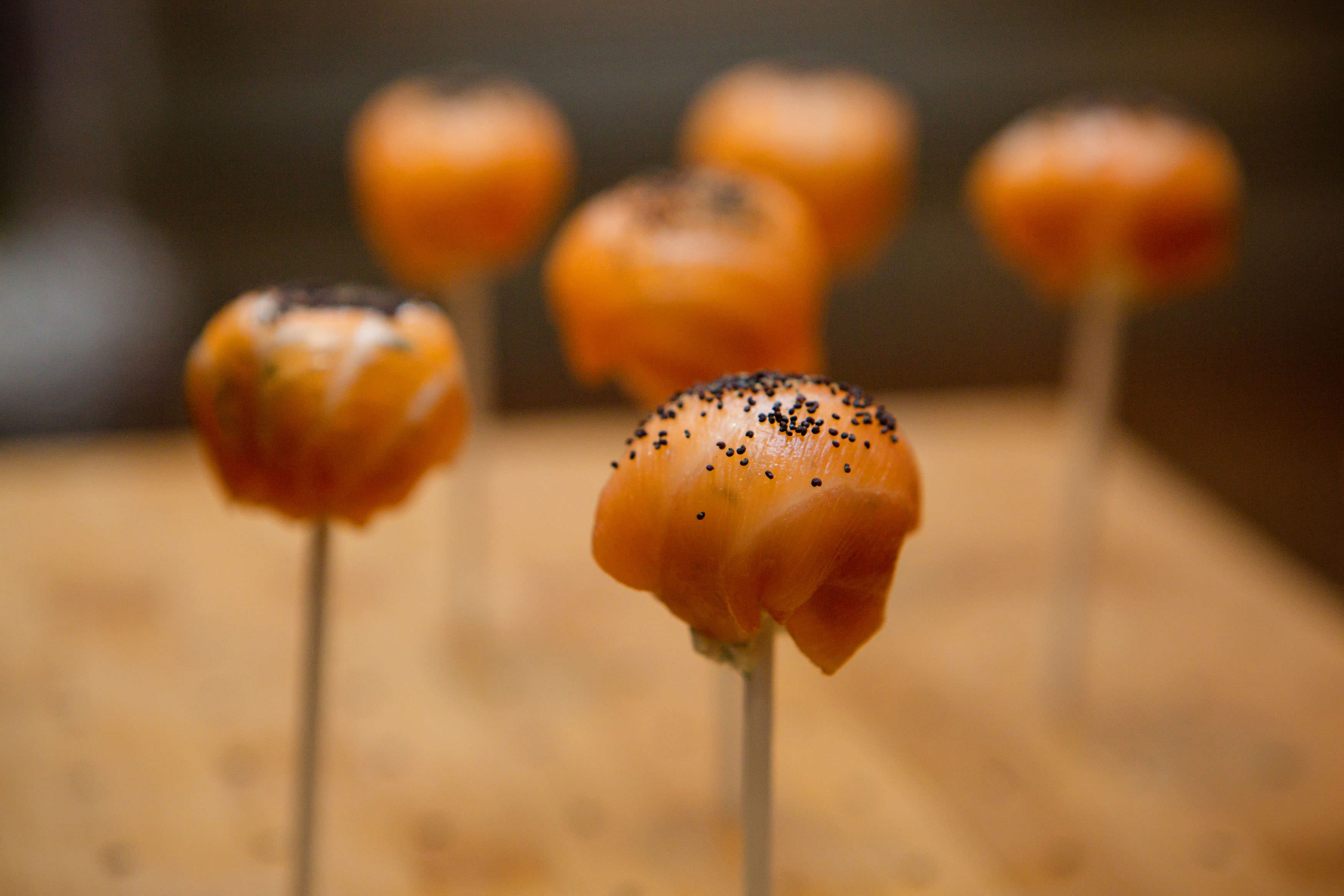 Smoked salmon lollipops – it's not Christmas without smoked salmon somewhere on the menu; a Dine take on the classic smoked salmon and cream cheese combo.
Guests were then invited upstairs to the Fountain Room for dinner, where there was much love for our festive table – complete with jewelled trinkets and crackers of course!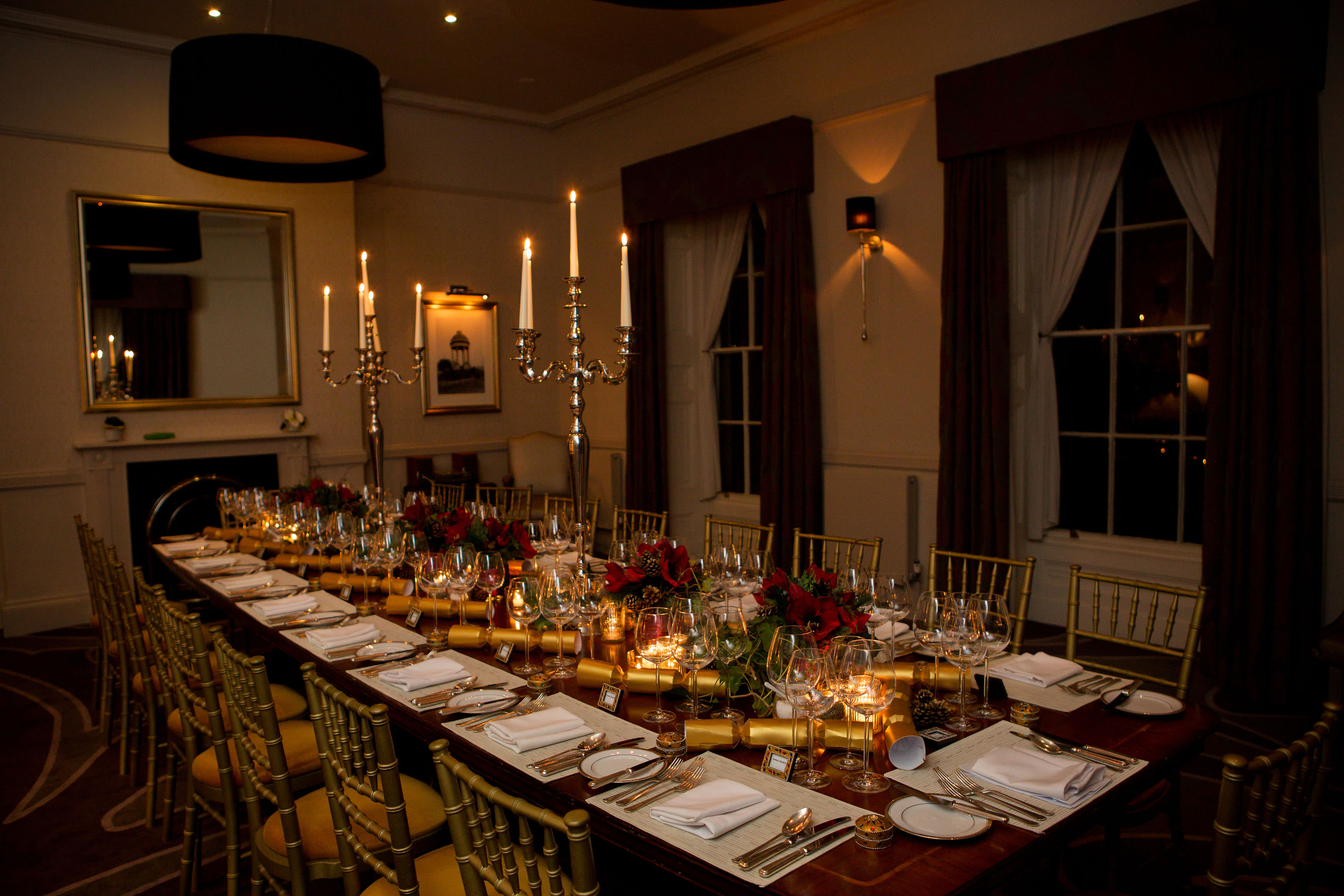 Quenelle of Poached Dover Sole with pastry fleurons and a flourish of caviar
Wine – Vergelegen Chardonnay 2014, Stellenbosch – South African
***
Served with homemade breads with herb infused butter
***
Mini Banquette Platter of Christmas Dinner
Individual three bird roast (poussin, turkey & duck)
Mini chateau potatoes, baby sprouts and baby roast vegetables with a light turkey jus
Wine – Louis Jadot Chateau des Jacques Moulin a Vent 2012, Beaujolais, France
***
Plum & Date Pudding with flaming brandy kumquat
Port – Grahams 10 year old Tawny Port, Douro, Portugal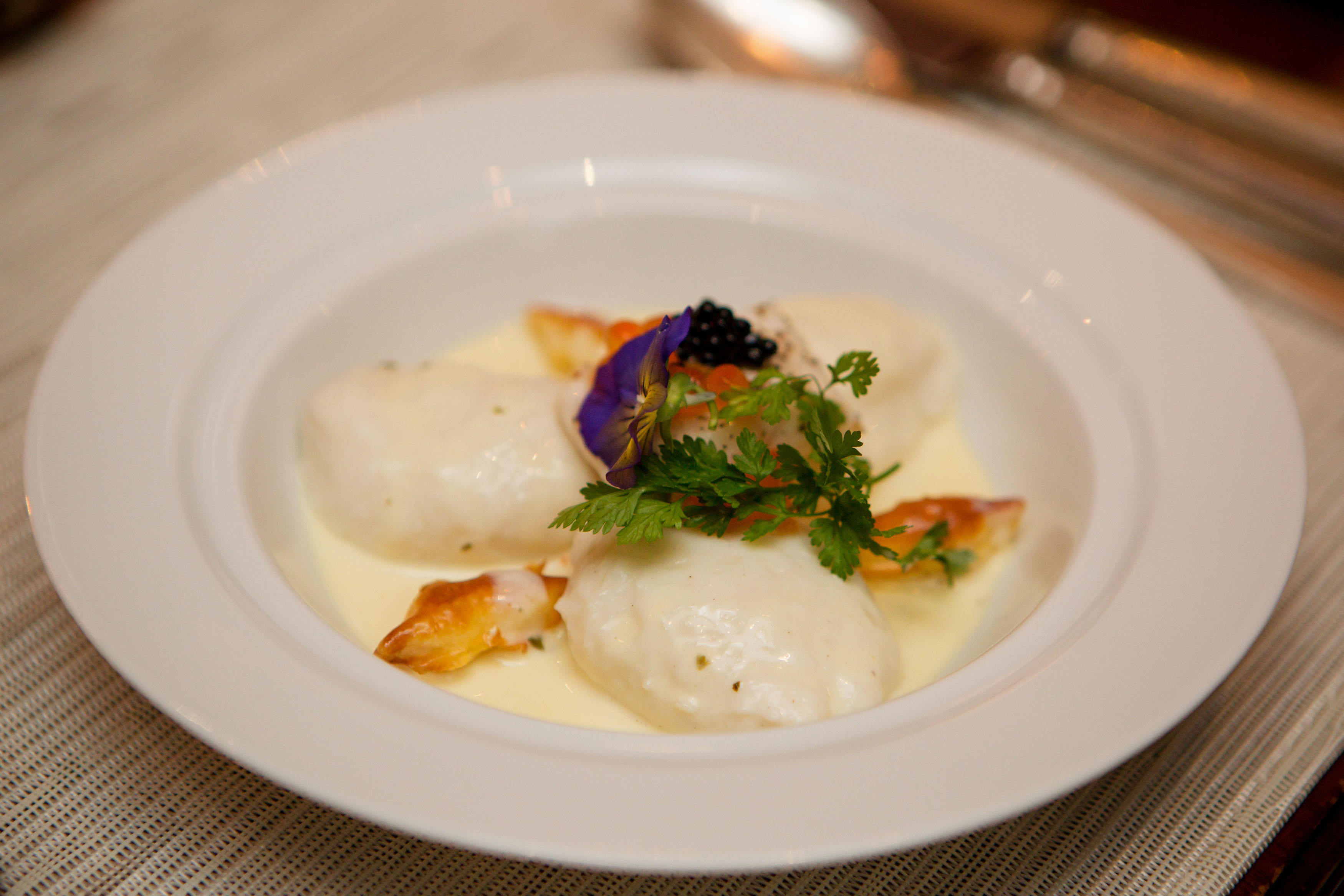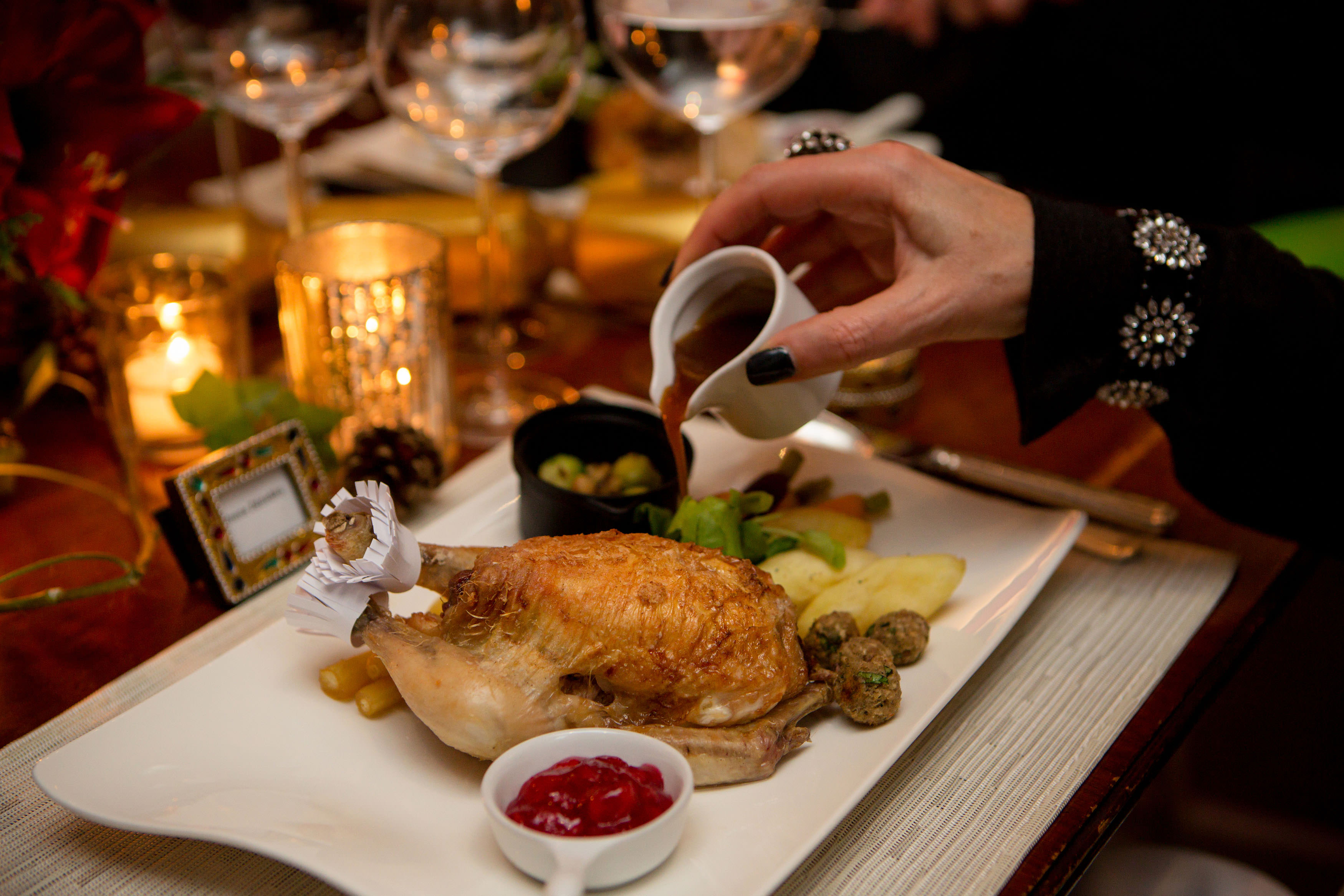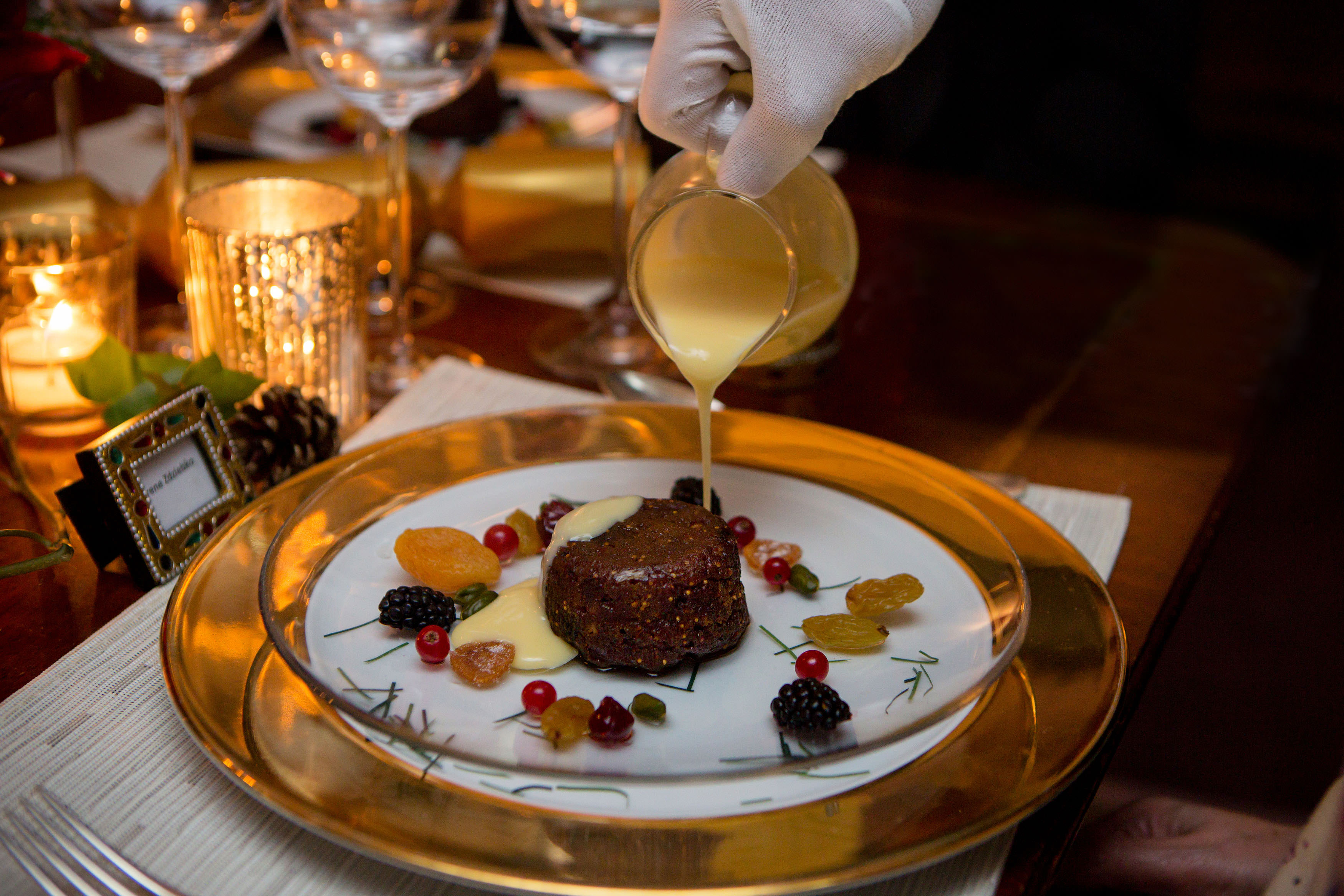 Hoults Wine Merchants once again, did a fantastic job at pairing the wines with the menu.
Olivia Brabbs, as you can see by the collection of images from the evening, captured the festivities in all their glory beautifully.
Twisted Willow created stunning centrepieces, that encompassed all that is wonderful about Christmas – seeing how Jo and her brilliant team turn our briefs into such fabulous creations is genuinely one of the highlights of every one of our Ambassadors' Dinners.
If you are already thinking about your 2017 Christmas celebration, please do get in touch with our events team by calling: 0345 450 4545 or email: events@dine.co.uk – who will gladly run through venues and menu options.