In light of this glorious weather we've been having lately, it seemed like the perfect time to share some of the images from the wedding exhibition.
Its easy to imagine how beautiful your wedding could be at Bolton Abbey, with a delicious menu from Dine, a magnificent sailcloth marquee from Shades, maybe some twinkly lights, with the show stopping back drop of Bolton Abbey, framing your picture perfect day.
Stephen Garnett came along on the day to capture some beautiful pictures. Thankfully the sun was shining for most of the day and exhibitors had a great time talking to couples about their pending weddings. There were a variety of couples in attendance; those at the very beginning of their wedding journey, searching for a wedding venue and couples who were on the look out for inspiration from wedding florists, photographers and cake designers.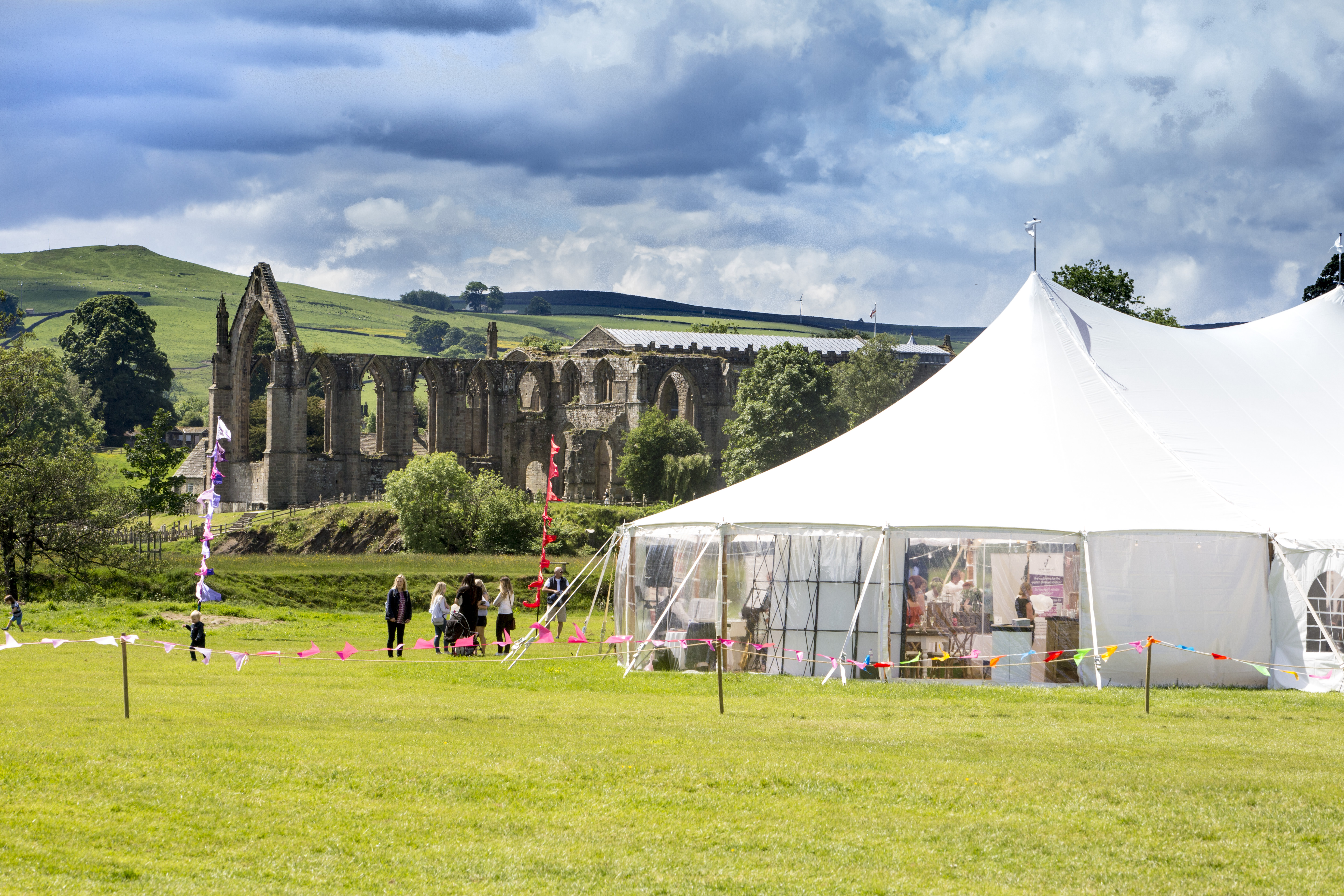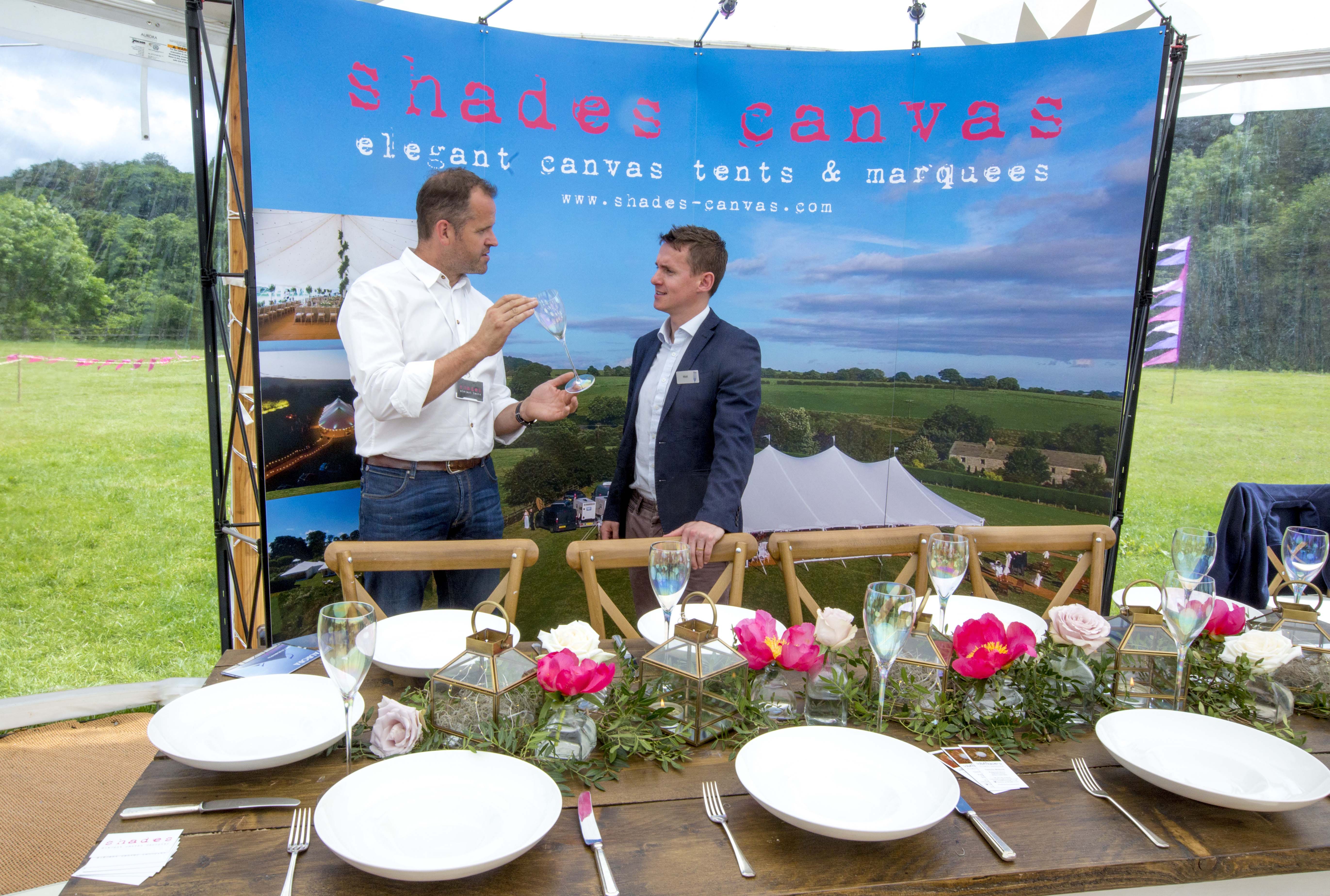 If it's a wedding for 80 guests or a corporate event for 2000, these guys have the knowledge and expertise to deliver seamless celebrations.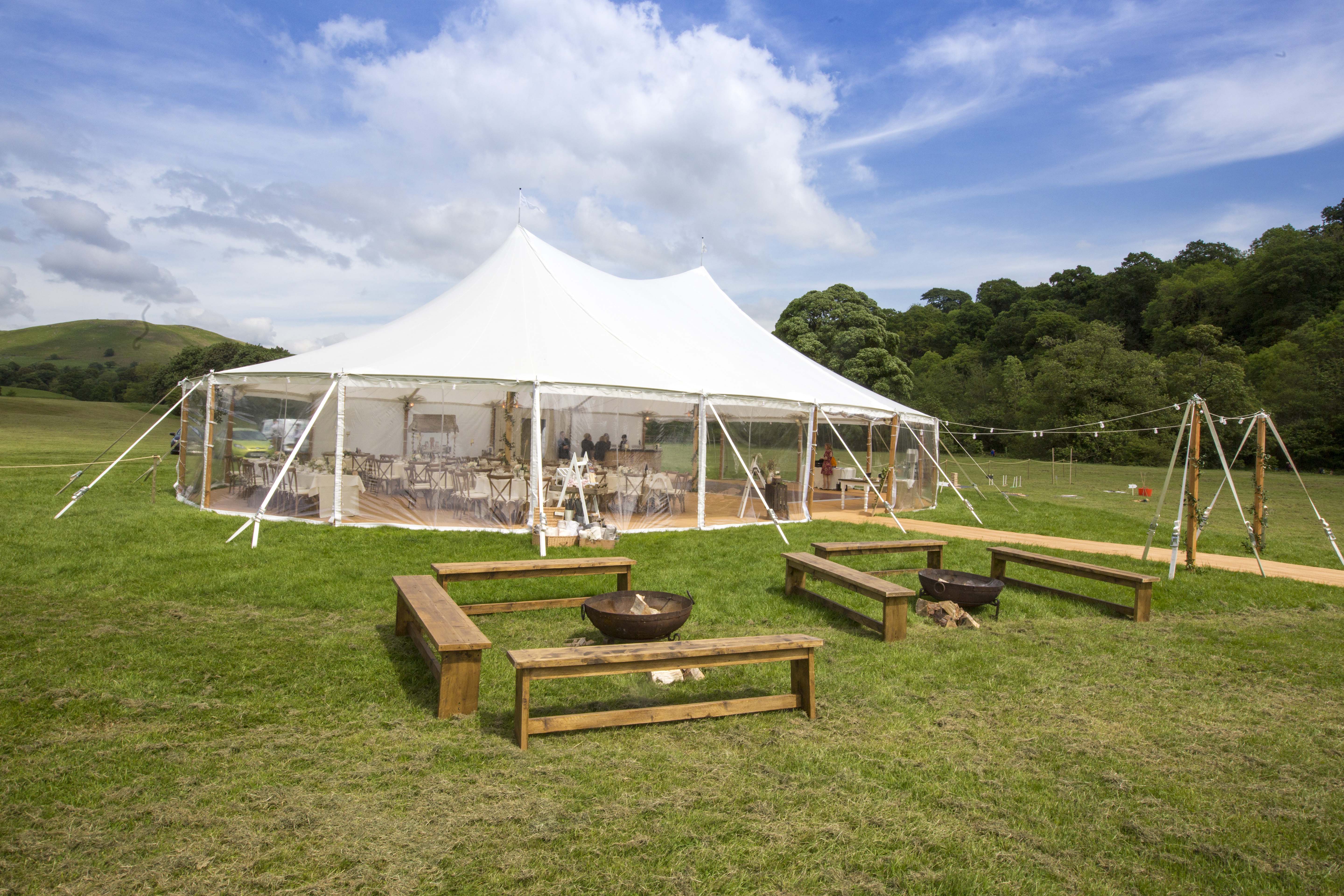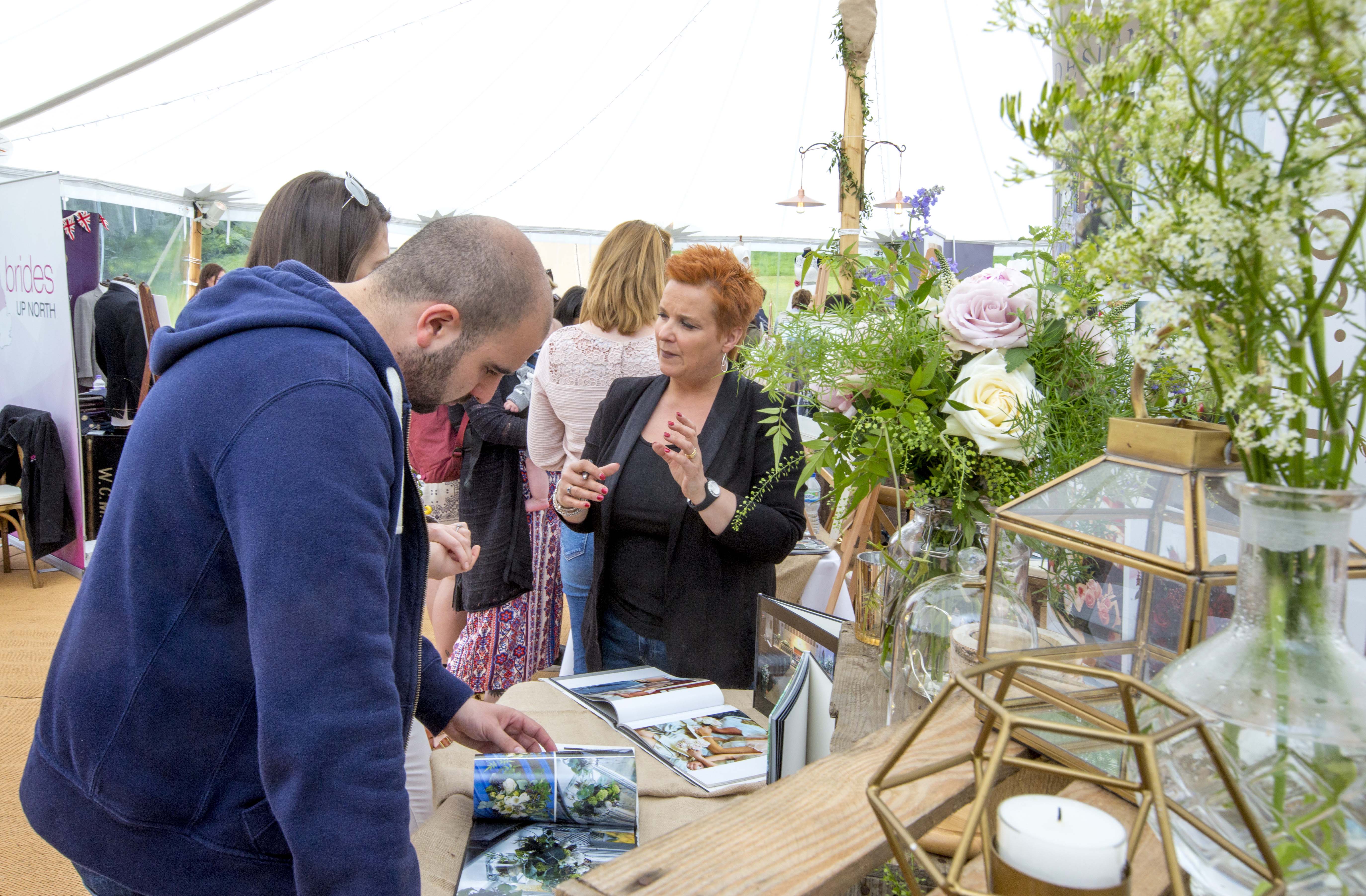 Finding the rights suppliers for your event is essential; we have worked with a host of inspiration and reliable florists, lighting experts and photographers at a variety of venues and can make recommendations on request.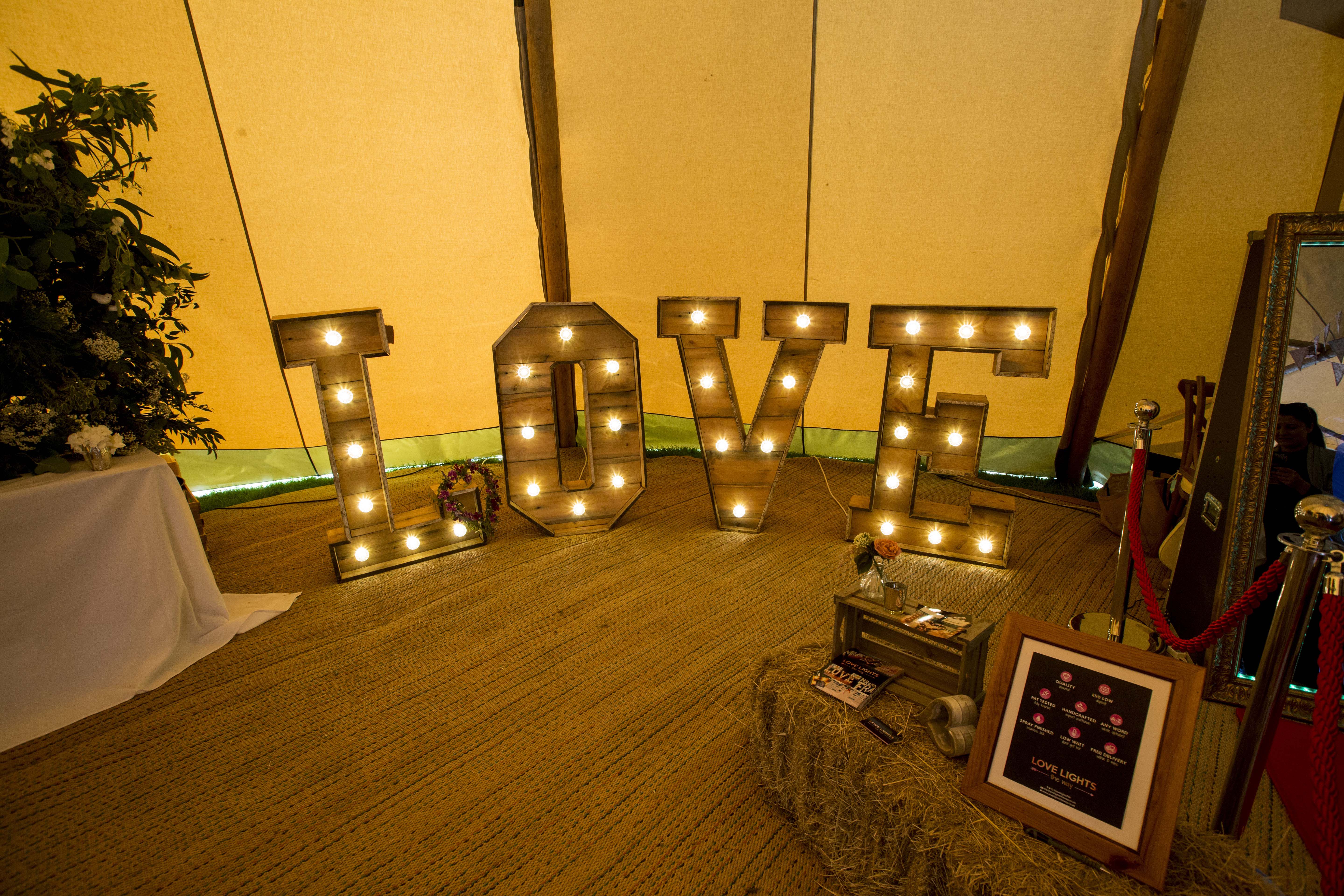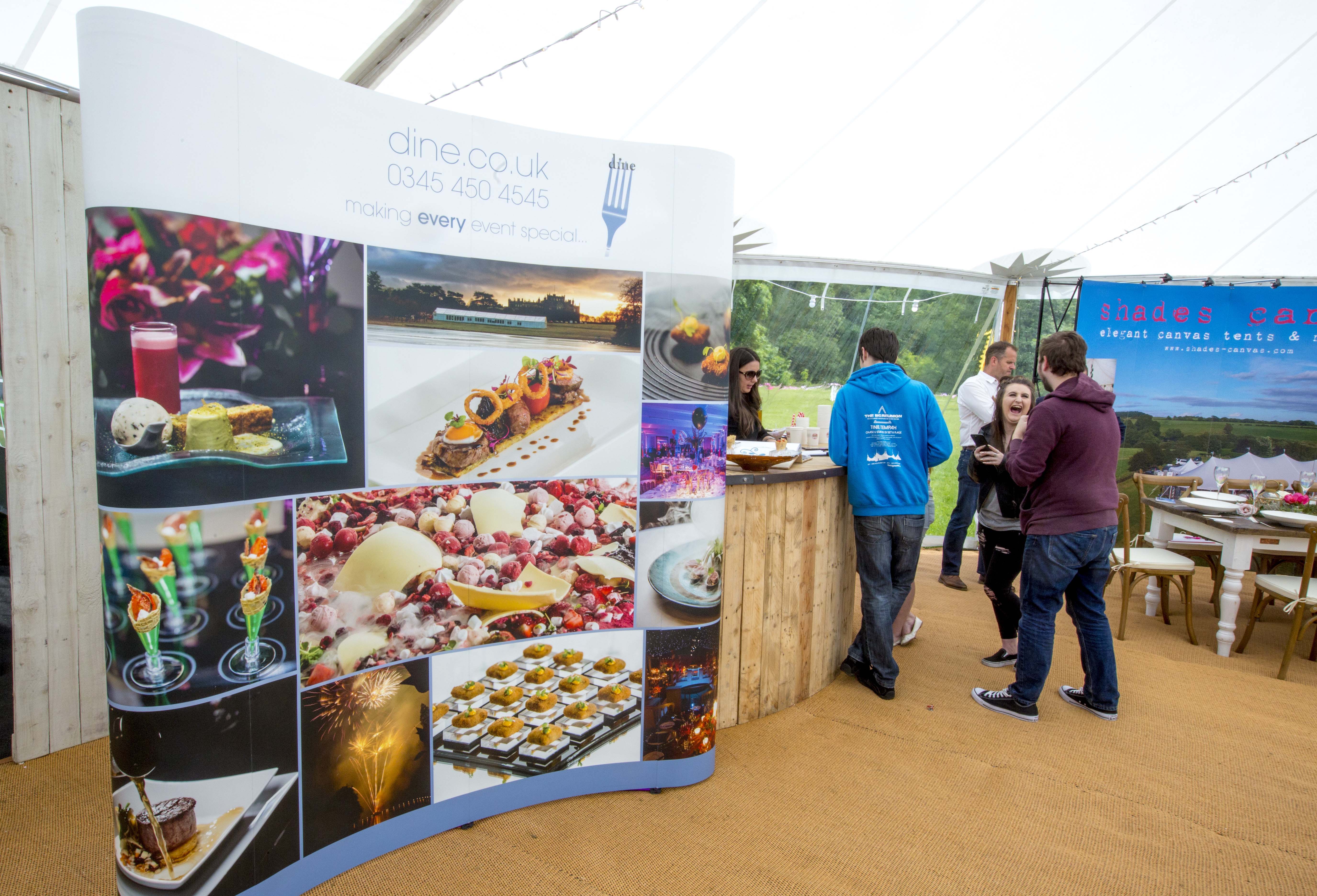 On the day, we offered a selection of canapés: cones of shredded duck in hoisin sauce with julienne of cucumber & spring onion and a caprini goats' cheese with sunblushed tomato, pesto & pine nuts – washed down with a complimentary chilled Pimm's…. our stand was a popular destination for the lovely couples attending this event!

If you are interested in celebrating your wedding, possibly a milestone birthday or you are in the midst of searching for a stunning venue for a corporate celebration, then please do get in touch with our experienced event management team, who would be happy to discuss your initial ideas and options. Call: 0345 450 4545 or email: events@dine.co.uk