As we edge towards the end of 2021, the question we are all wondering is: what wedding trends will we see in 2022? Here's the predictions of the wedding experts at Dine!
7 top wedding trends for 2022
1. Bridgerton-Inspired Weddings
The Netflix hit is back for a second series in 2022, with the fascination for all things Regency finding its way into weddings. Regency Blue- nowadays often referred to as Bridgerton Blue- is very popular for bridesmaids dresses, tablescapes and even flowers. Wisteria is very on-trend, with companies reporting booming demand for wisteria trees, and afternoon tea is also on the up as part of the wedding day. And puffed-sleeve wedding dresses are becoming increasingly popular too!
Of course for a true Bridgerton-inspired wedding you'll need a Regency house backdrop; both Rise Hall and The Mansion are of the period, with their columns and grand Georgian staircases providing the perfect Bridgerton-style setting.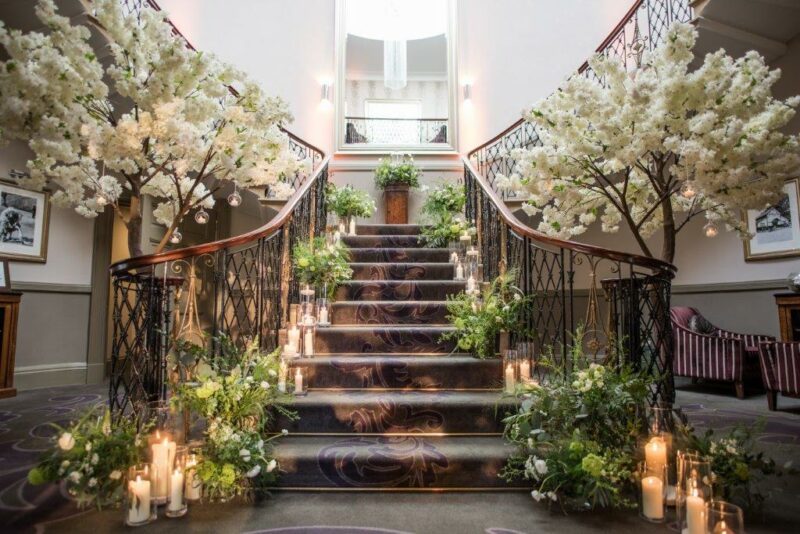 2. Rented Wedding Dresses
When Carrie Symonds married Prime Minister Boris Johnson in 2021 she made headlines- not least because she chose to rent her dress, sparking a trend in wedding dress hire. A survey by Hitched found that 14% of brides said they would now consider renting a wedding dress. Not only is it more sustainable, but you can hire a high-end designer wedding dress for a fraction of the cost of buying one. There are lots of options: try Girl Meets Dress or Carrie's chosen retailer My Wardrobe HQ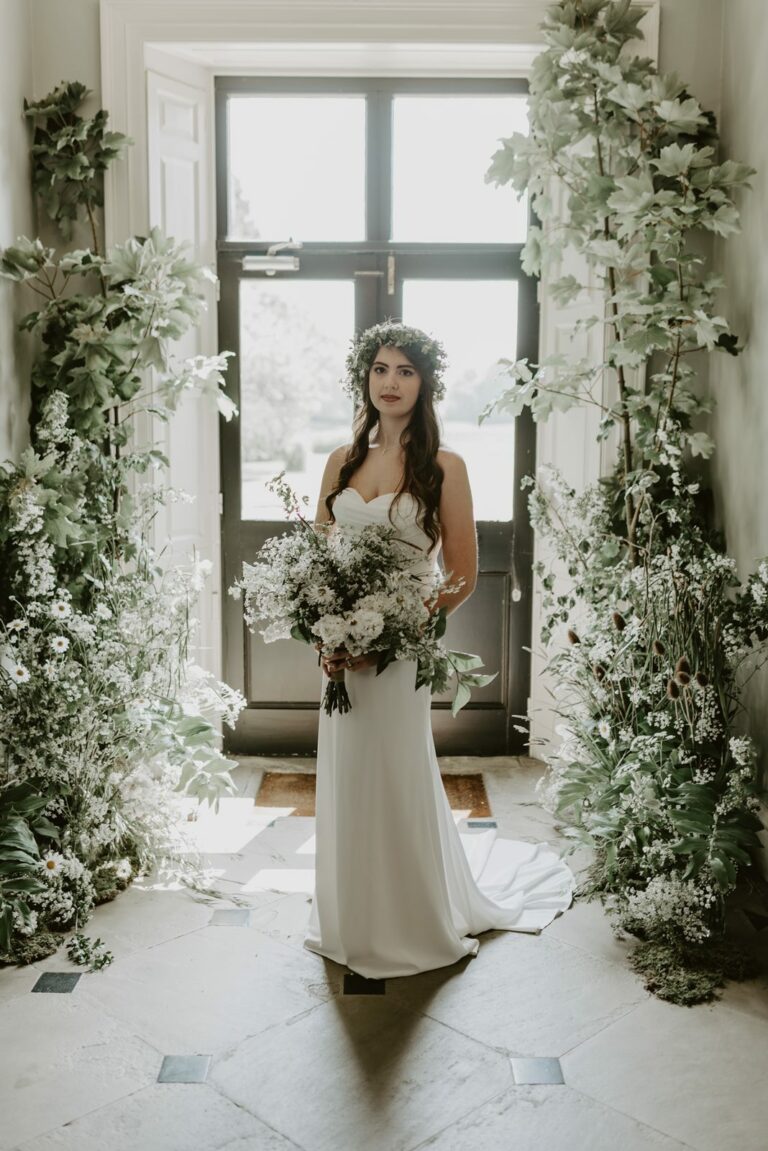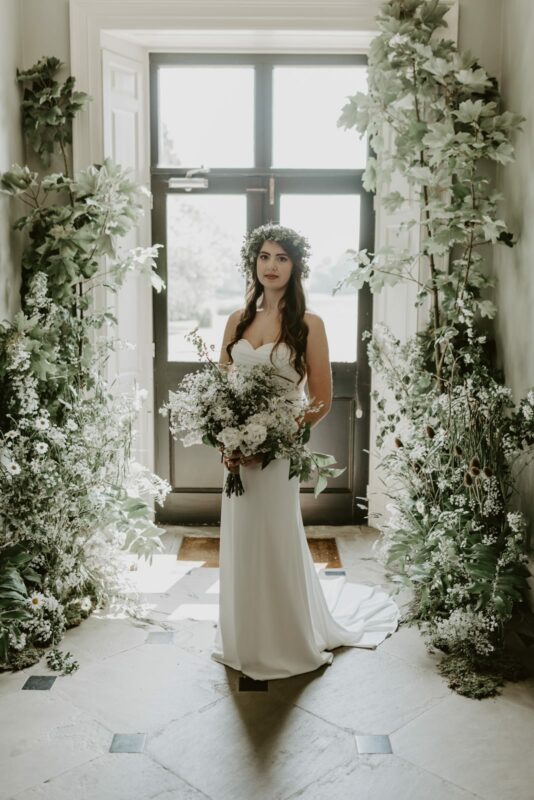 3. Sober Curious Weddings
With fewer and fewer young people declaring they drink alcohol, there's been a huge rise in the number of wedding guests looking for non-alcoholic options. Whether that's for personal, well-being or religious reasons, the sober curious movement is having a big impact on wedding trends for 2022.
"Non-alcoholic options don't have to be boring" Says Dine's Head of Events Craig Squelch. "There are lots of options which are both delicious and feel grown-up. We can offer non-alcoholic prosecco for arrival drinks and speeches, and there are lots of non-alcoholic spirits available- Seedlip is a great gin which we can use as a base for mocktails or as part of a classic gin and tonic. There are also great alcohol-free wines and beers, so anyone wanted to avoid alcohol has a great range of options "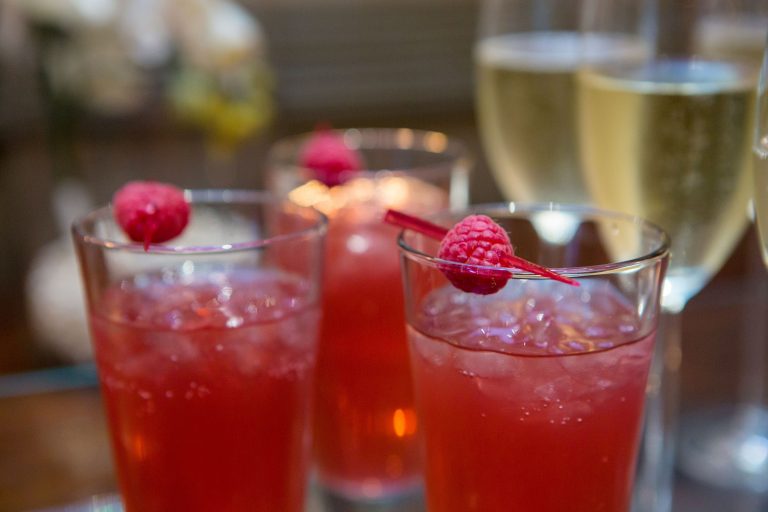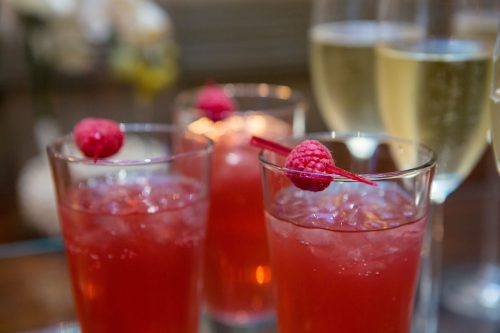 4. Nature-inspired colour schemes
With people having spent much more time outdoors over the past year, natural colours and colour schemes are having a moment. Combinations of white and green, with nudes, earthy tones and copper are in demand, with tablescapes showcasing these colours appearing all over social media. Nature-inspired florals are tending towards nudes rather than pastels, so ivory, caramels and blush tones are one of the key wedding trends for 2022. Increasing environmental awareness means sustainability is a big concern amongst engaged couples. Florals are more likely to be locally sourced than imported, with English flowers and greenery very popular. See our tips for creating a sustainable wedding here.
You could carry the theming through with some nature-inspired décor, using natural products such as wooden planters for your florals or perhaps mini plant pots for your favours.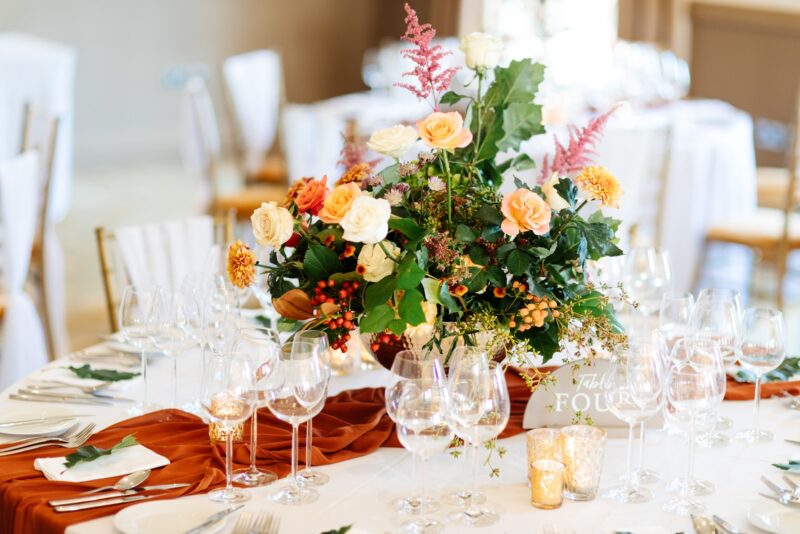 5. Unusual Entertainment
Now that weddings are back, many of our couples are making up for lost time and really creating a wow when it comes to the wedding reception.
"Wedding couples are really thinking outside the box when it comes to wedding entertainment" says Kim Myers, Event Manager at Rise Hall. "We've had the usual garden games- croquet, giant jenga and oversized chess boards are still popular. Now couples are looking for something different to really make their day stand out- for our 2022 and 2023 weddings we've had requests for circus performers, wedding alpacas and wedding-themed crazy golf."
Liam Cheeseman, Event Manager at The Mansion agrees. "Instead of a DJ, more couples are looking for a live band, and it's more common to have two different performers during the evening. Perhaps a magician with the canapes, and a live band to get the dancing started."
And it's not just the adults who are getting more lavish entertainment options: wedding creches and wedding nannies are in demand, as are entertainers to keep junior wedding guests happy. It ensures guests who might otherwise not be able to be present due to childcare worries can attend, and parents can relax and let their hair down!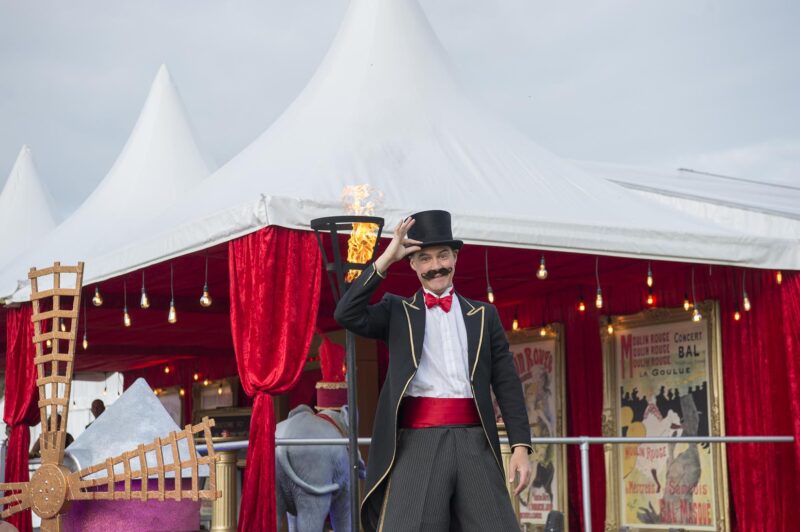 6. Vegan Wedding Food
The number of people following a vegan diet in the UK increased by 40% in 2020, and there are now around 7 million people in the the Uk who follow a meat-free diet. No wonder then that demand for vegan and vegetarian food has seen a sharp increase over the past few years.
Dine's Executive Chef Mark Dawson comments: "Dine have always offered vegetarian and vegan options, but we are seeing these becoming more mainstream instead of 'special diet' choices. We've been busy creating new vegan and vegetarian dishes, and these have been incredibly popular; some couples will opt for a meat-free starter and canapes even if they go more traditional for their main course."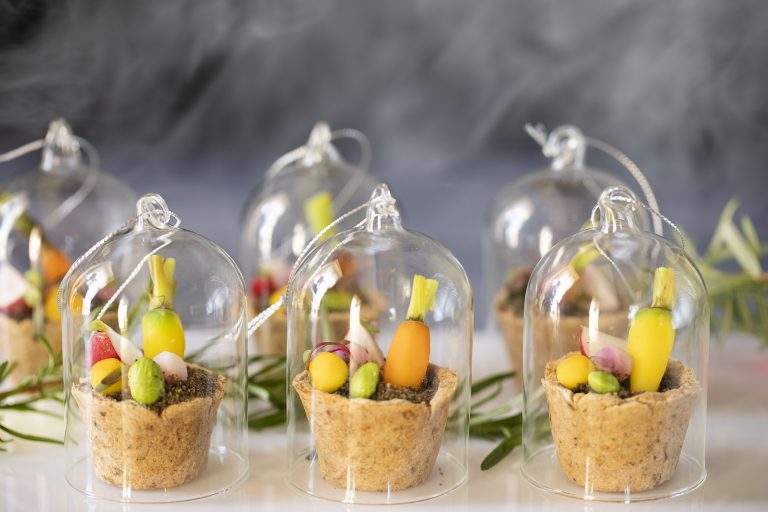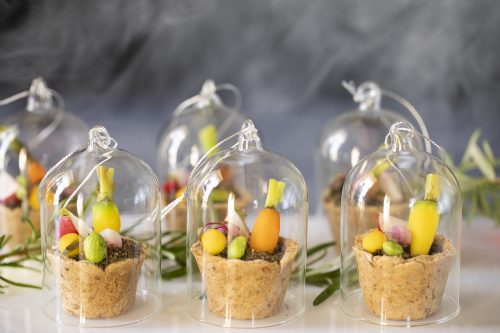 7. Non-traditional wedding parties
As more couples are looking to create their special day their way, some of the old traditions are falling by the wayside- and that includes the traditional wedding party. These days, If a bride opts to be walked down the aisle, she's just as likely to be accompanied by her best friend, mum, grandma or even future spouse as her father. As well as bridesmaids, there may be 'bro-maids' and groomsmen may well be groomswomen. It's also increasingly popular for couples to include their pets, whether that is as ring bearers or just to take part in the photos afterwards. At Howsham Hall, they've seen all sorts of animals, from the domestic to the exotic: "We've had quite a few couples who've walked in to the ceremony accompanied by their pet dog" Says Howsham House Manager Natalie Richardson, "But outside we've also had alpacas, horses and one groom arrived on a camel!"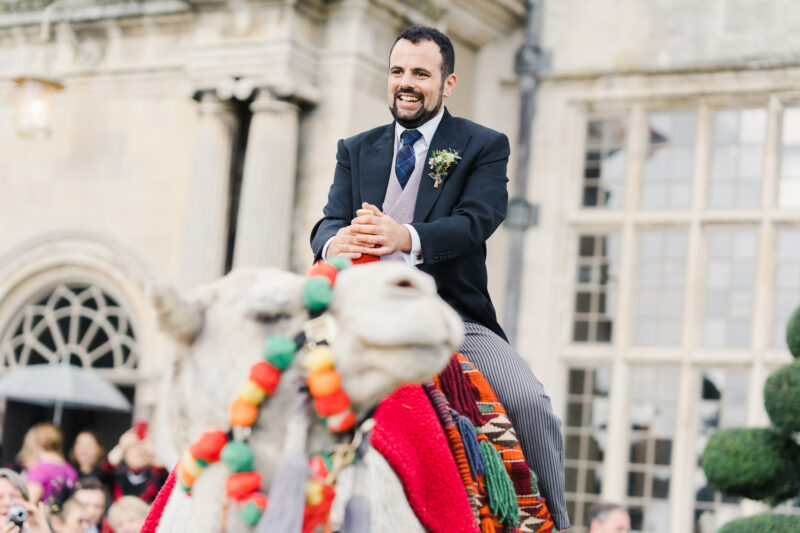 However you choose to celebrate your wedding in 2022, the Dine team are on hand to help you create the celebration of your dreams. Contact us to begin planning your wedding day.