Planning an LGBT wedding? Once you've sorted your guest list, you'll need some invitations. If you're looking at custom made cards of course these can be designed to suit you as a couple, but if you're looking for something more budget-friendly you'll need an off-the-shelf option. We've picked out some of our favourite ideas for invitations for LGBT weddings.
Check out these ideas for some fabulous LGBT wedding invitations!
Say it with rainbows
This beautiful rainbow design is part of a whole section of same-sex wedding stationery from I Do Designs. You can personalise the details as well as add embellishments, ribbons or whatever else you would like to the front.
2. Chalkboards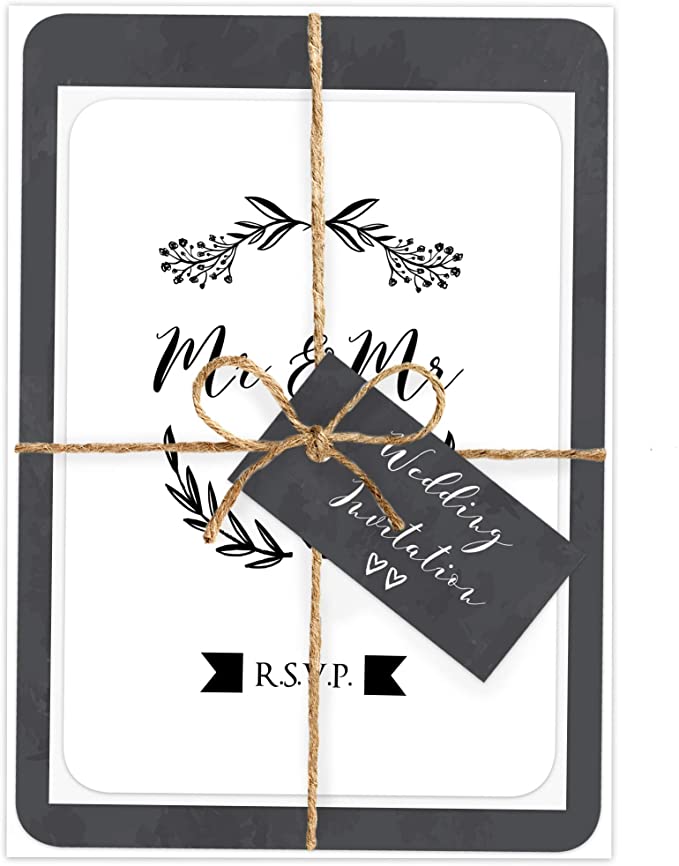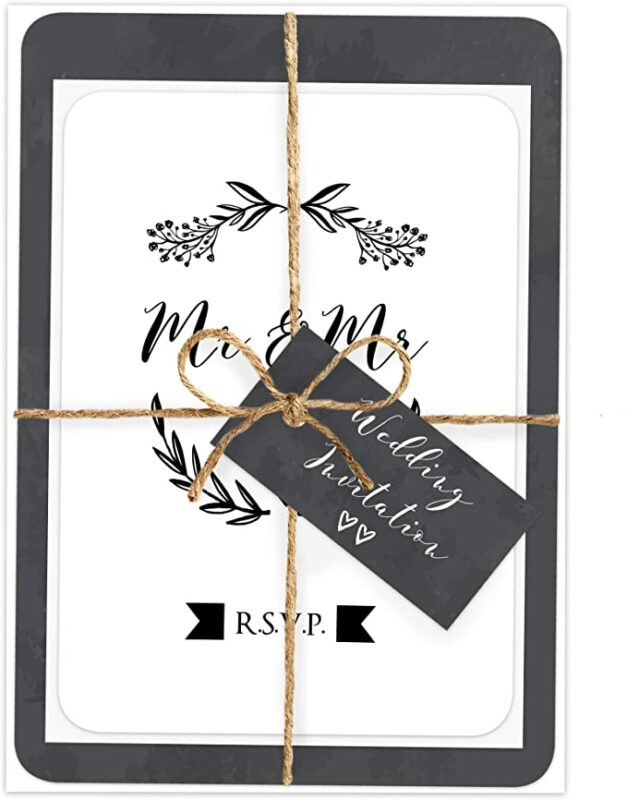 These cute chalkboard-effect cards from Amazon come in Mr & Mr, Mrs & Mrs and Mr & Mrs versions. They include envelopes, RSVP cards, twine and labels- just add your details!
3. Silhouettes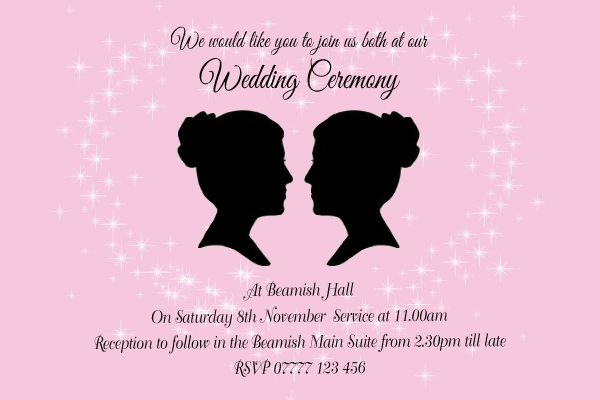 These cute silhouette postcards from the Invite Factory are perfect for simpler invitations and are printed with the details of your wedding day. They make for a very easy wedding invitation option.
4. Cartoon cards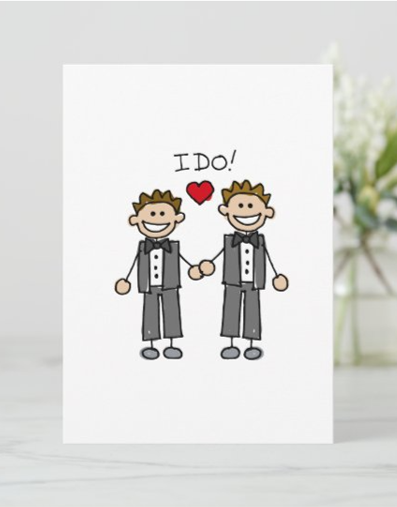 There are a huge number of different same-sex wedding invitations at zazzle.co.uk, including this one with two cartoon grooms. You can customise the card and add your own details and even a photo, before printing.
5. Non-Binary Wedding Invitation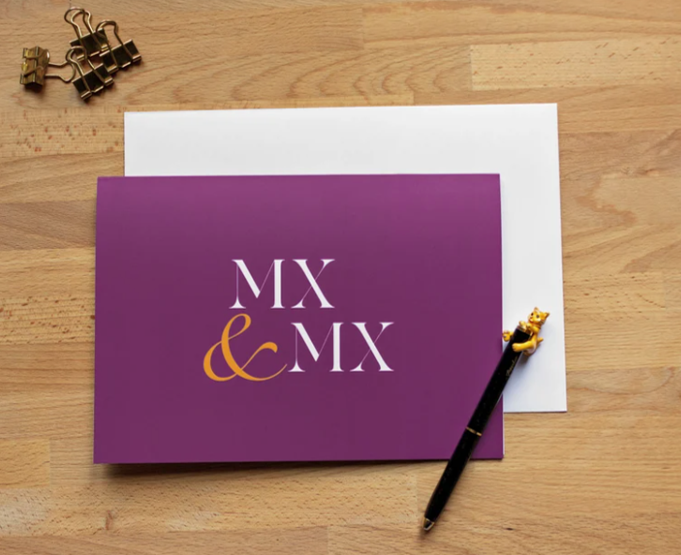 Finding wedding invitations for your wedding if one of both or you are non-binary can be tricky, but we liked the simplicity of these cards on Etsy. The purple background and yellow ampersand echo the non-binary flag too.