Whilst the most popular time of year for weddings is in the spring and summer months, the number of winter weddings we're seeing is on the rise – and they can be magical (and often at a lower cost compared to peak wedding season)! In this blog, we've provided a short guide for planning a wedding in winter to ensure your big day is everything you dreamt it would be.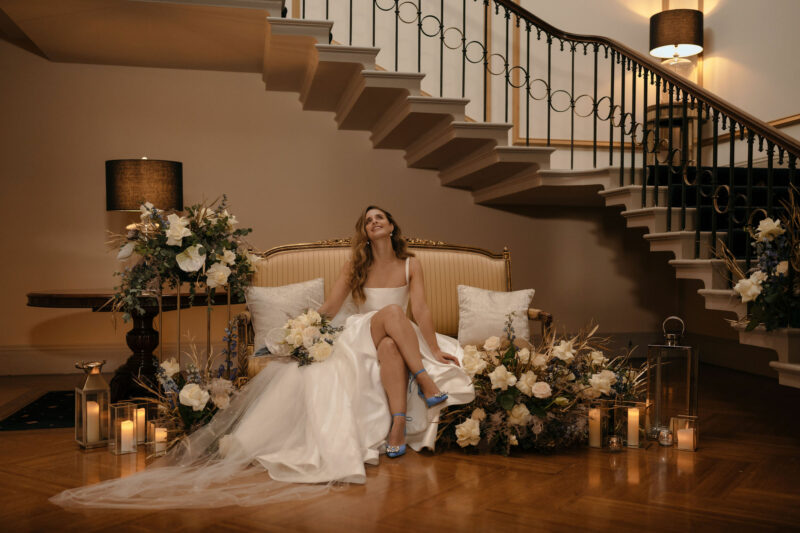 Tip 1 – Choose the right venue
There are various things to consider when choosing your wedding venue. Still, during the winter, there are certain things you'll want to consider, which primarily come down to making the day more comfortable and less stressful for yourself and your guests – especially if the unpredictable British weather is not on your side on the big day. Here is our list of things to consider when selecting your venue:
Do you want your ceremony and reception to be at the same venue? This can be particularly advantageous in winter when the weather is more likely to cause travel issues. Everything in the same venue can also mean you and your guests get to stay warm and avoid wet and windy weather from ruining hair and make-up when travelling from venue to venue.

Is the venue a comfortable temperature in winter? No one wants people to sit with their coats on in the reception photos!

Does the venue complement your desired winter wedding theme? This isn't essential, as we're pretty sure people can pull off any theme at most venues with enough effort. But, specific venues – think stunning traditional manor houses and old churches – often suit the common winter wedding themes and colour schemes – and usually make for gorgeous photos if you have snow on the day.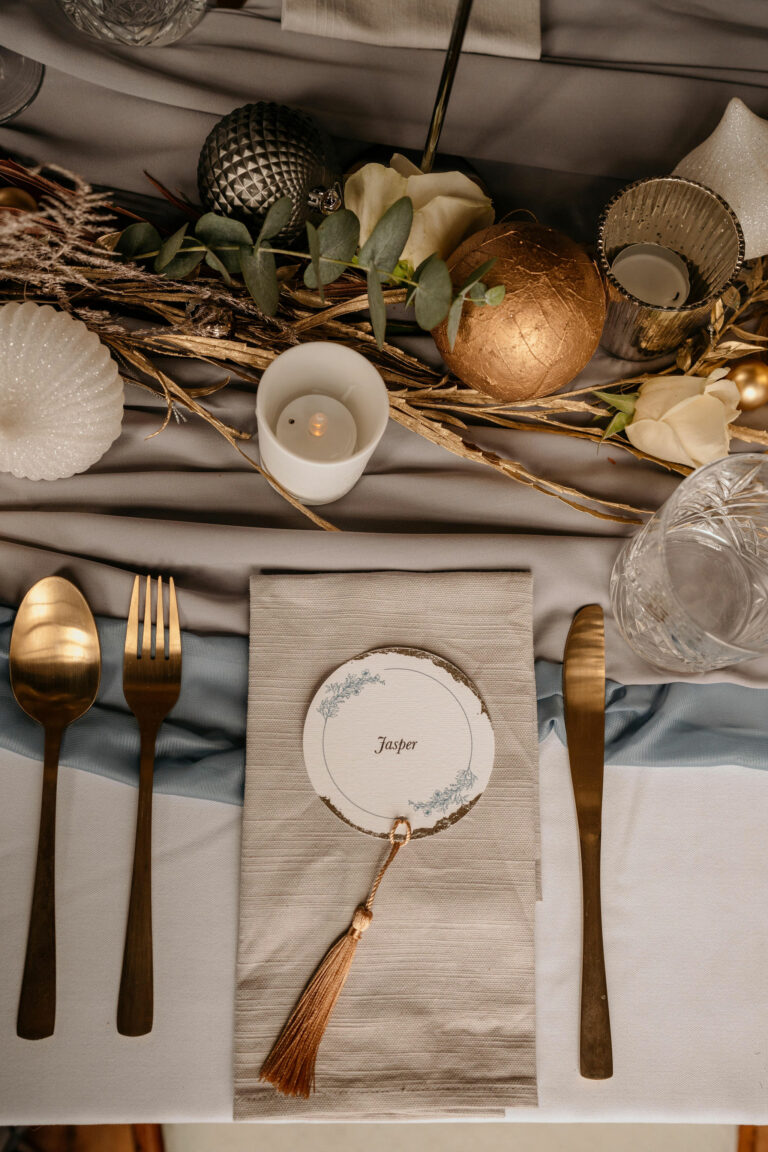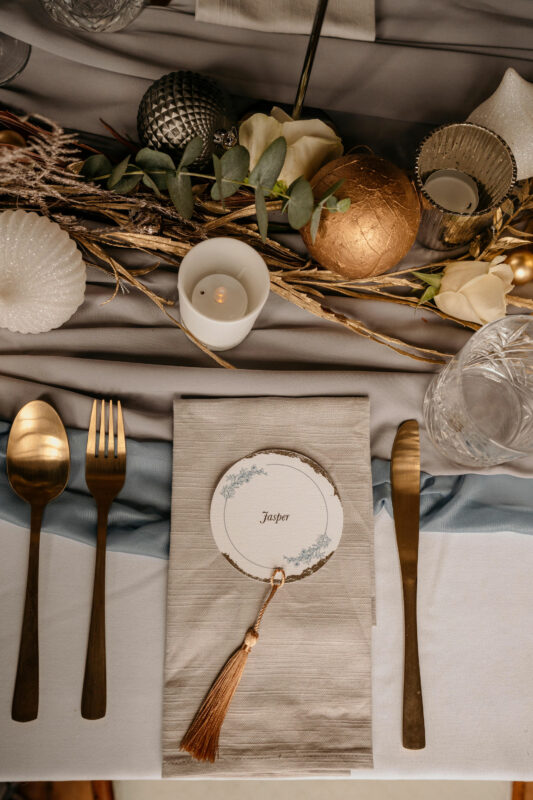 Tip 2 – Consider your wedding-day timeline
It's easy to get swept up with the excitement of booking your wedding that you forget to think of the practicalities of your wedding day timeline. It's even more important for winter weddings to consider your timeline carefully. 
Firstly, think about when to have your ceremony. You don't want to say your vows too late in the day and miss your opportunity for daylight photos (It's a good idea to search when sunset is on your desired date). You also may not want to book your ceremony too early in the day if your venue is located somewhere prone to icy mornings and travel chaos.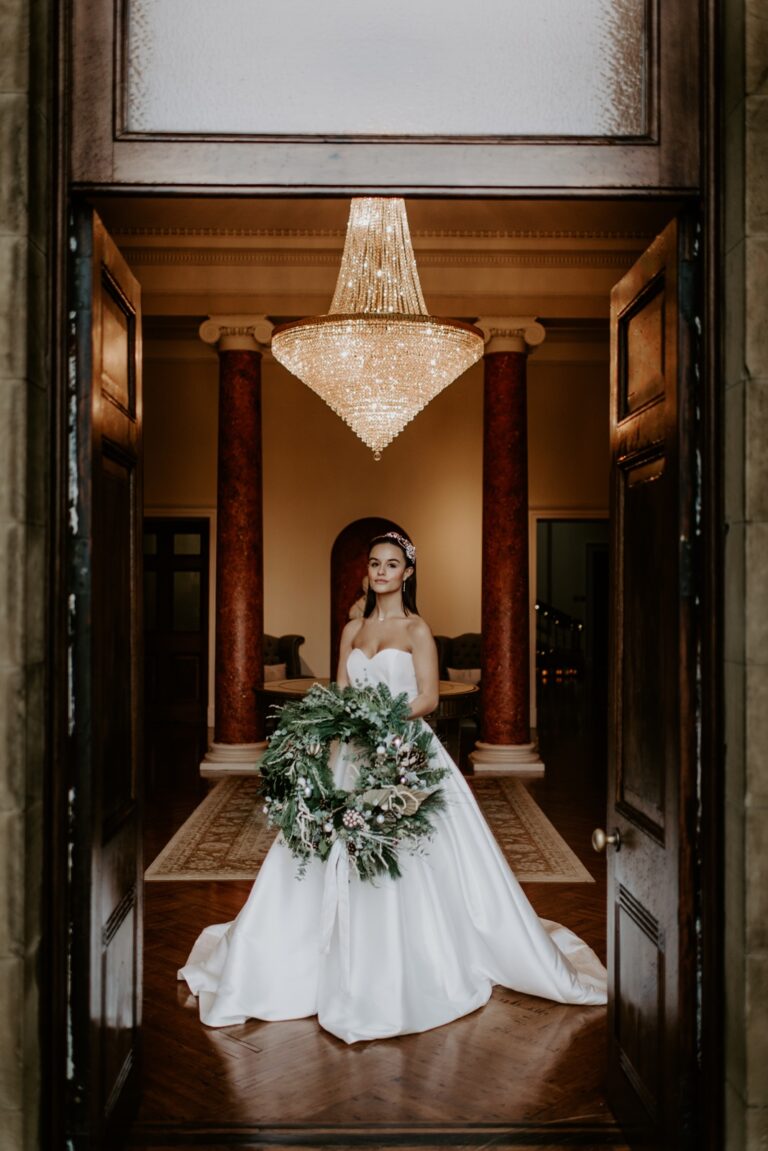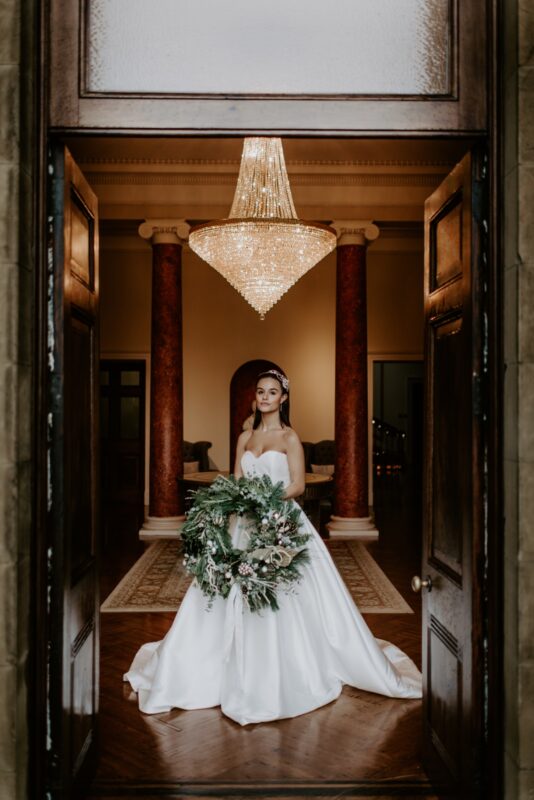 Tip 3 – Figure out indoor and outdoor photo opportunities 
As well as figuring out when you can fit in some photos in daylight hours, you also need to figure out good spots to take photographs, whatever the weather. 
So, perhaps there's a good spot outdoors that also shields you from the elements or a beautiful indoor area that would work well. Another thing you might want to consider is whether or not you wish to invest in a backdrop for indoor photos – twinkly lights and floral backdrops are popular choices that can look stunning!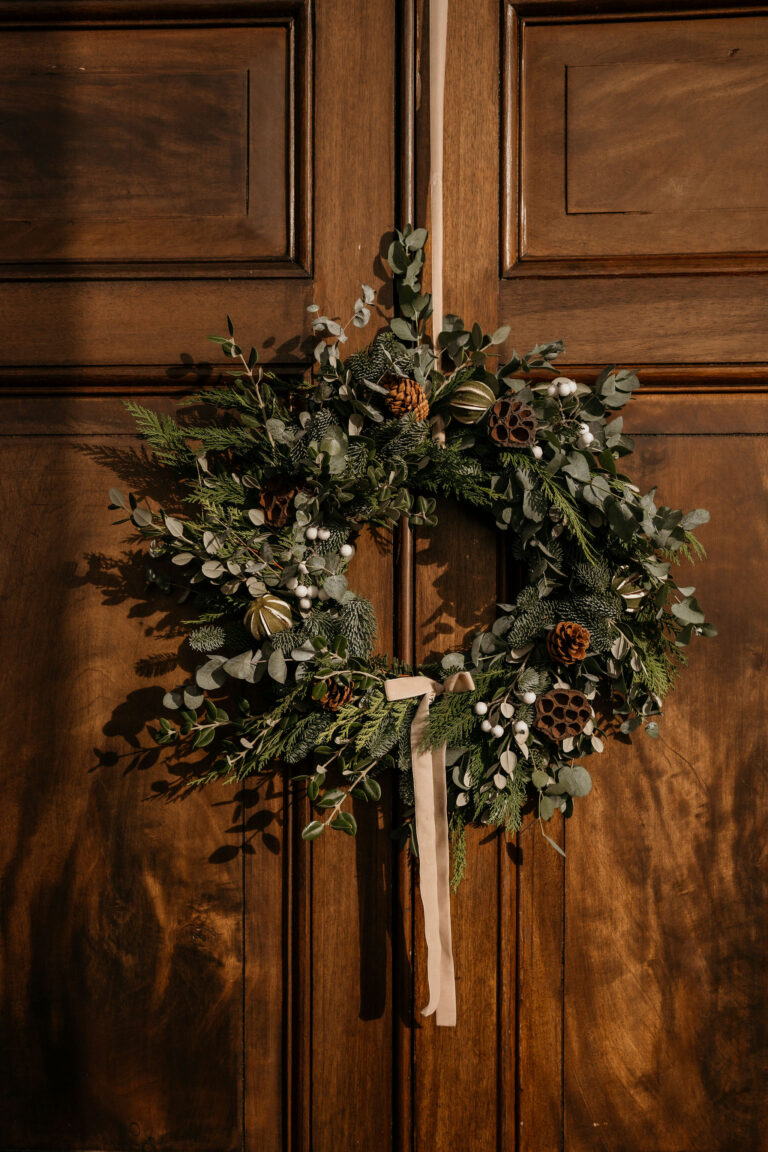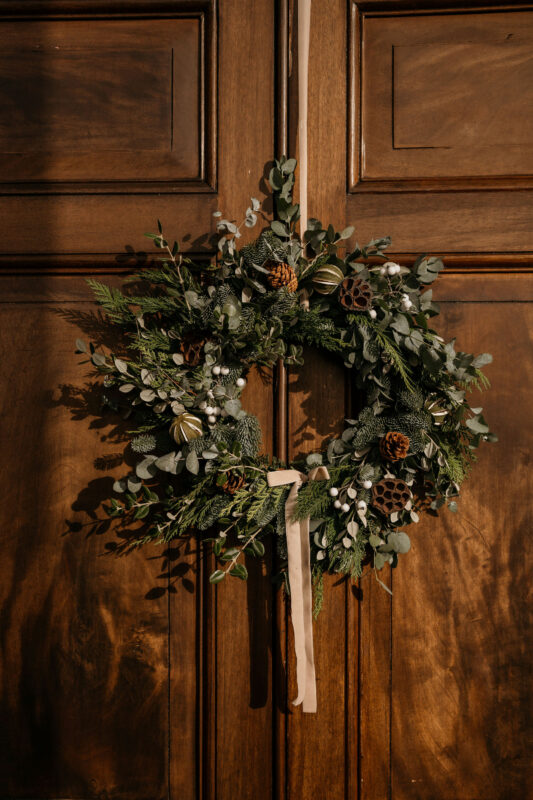 Tip 4 – Make sure you and your wedding party are prepared for any weather
When we think of wedding outfits, our first thoughts don't often go to how practical/comfortable they will be. However, you and your bridesmaids don't want to be shivering all day so think about your outfits; perhaps consider investing in some gorgeous cover-ups or shawls – it might be worth having some umbrellas that complement your theme in case you do get unlucky with the weather.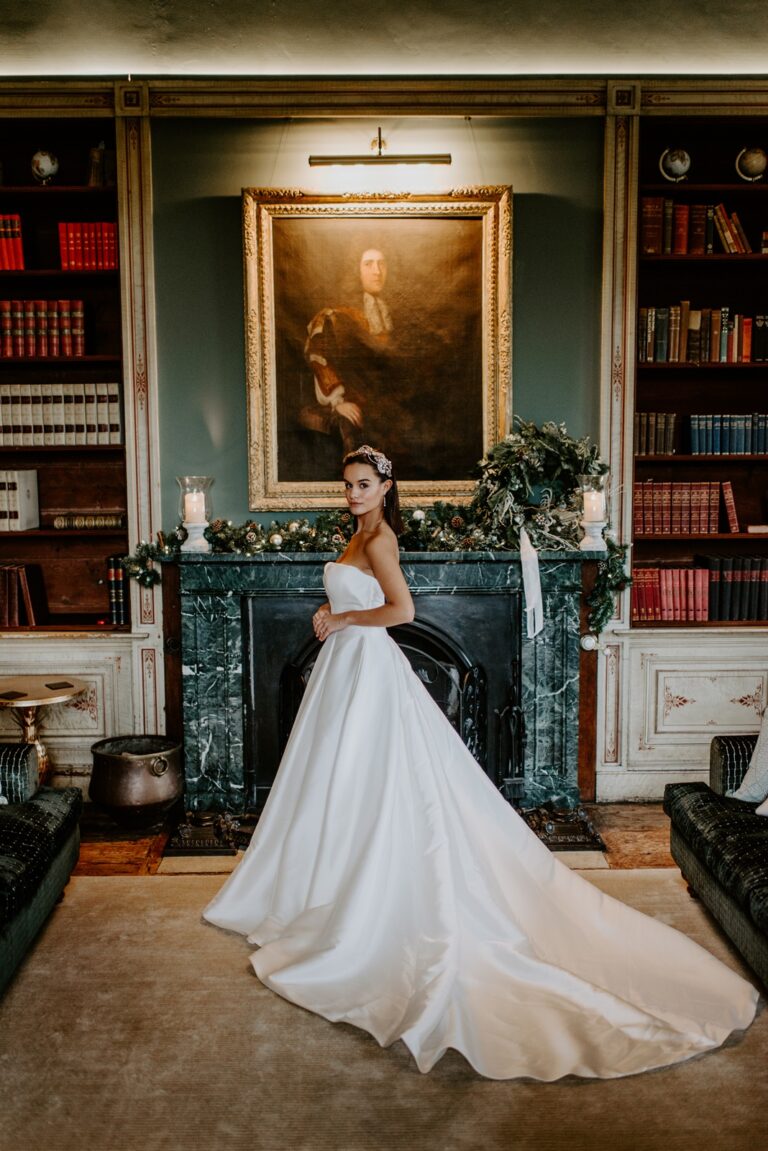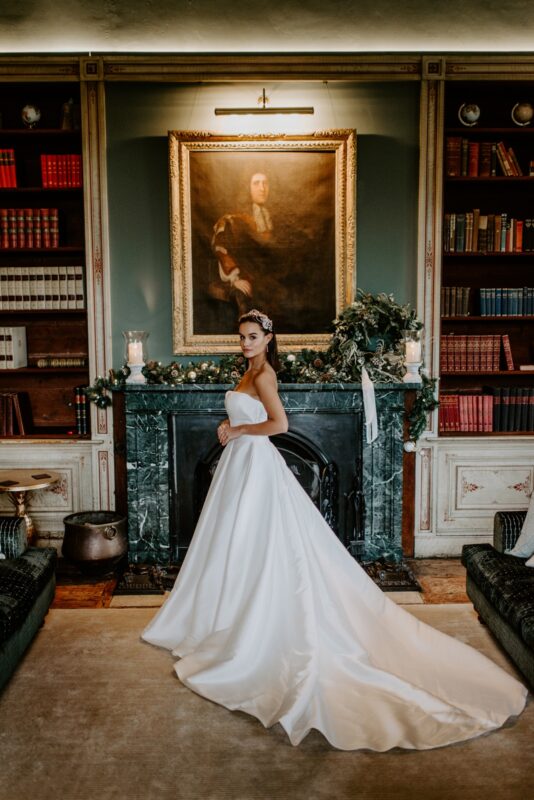 Tip 5 – Winter feasts to warm your guests! 
We can't forget about the food! Catering at a wedding is one thing that can make your day extra special, especially for your guests. In the colder months of the year, you could opt for delicious seasonal starters and hearty mains with warming desserts to ensure your guests aren't left feeling peckish. Or if you've got a December wedding, perhaps you could choose a festive feast to add to the atmosphere truly! 
If you're looking for further wedding advice and inspiration, look at some of our other wedding planning blogs or reach out to our expert wedding planning and catering team – call 0345 450 4545 or email us at events@dine.co.uk.