Planning your spring wedding
Spring is a popular time for weddings- the days are getting longer, and warmer; the flowers provide a great backdrop. If you're planning a spring wedding, here's some things to bear in mind.
Pick your wedding date wisely 
Spring is a season full of bank holidays, which can be great for prolonging your wedding weekend, but competitive when you're looking to tie your wedding date in with a bank holiday weekend. Booking your big day around a bank holiday can pave the way for a Sunday wedding or give you and your guests an extra few days to recover if you choose a Friday or a Saturday. If a bank holiday wedding appeals to you, make sure you enquire and reserve your shortlisted date as soon as possible to avoid disappointment and beat the rush.
In 2023, for example, there's Good Friday on the 7 April, Easter Monday on the 10th of April, an early May bank holiday on the 1st of May, a bank holiday to mark the coronation of King Charles III 2023 on the 8th of May and a Spring Bank Holiday on 29th May.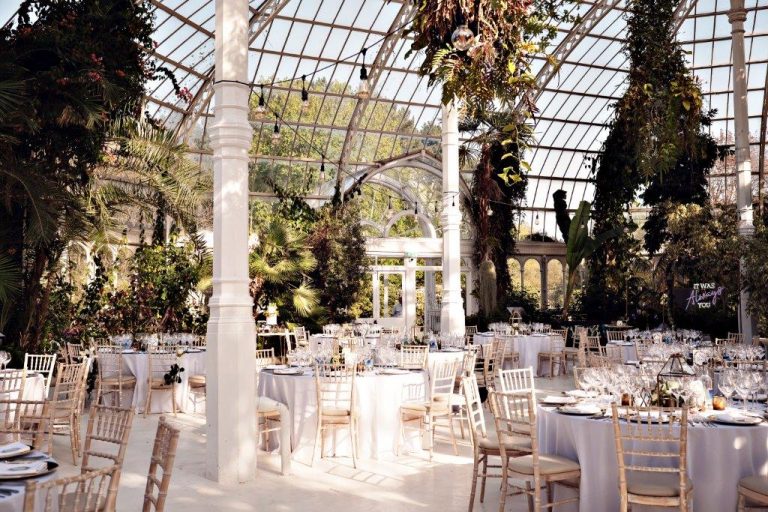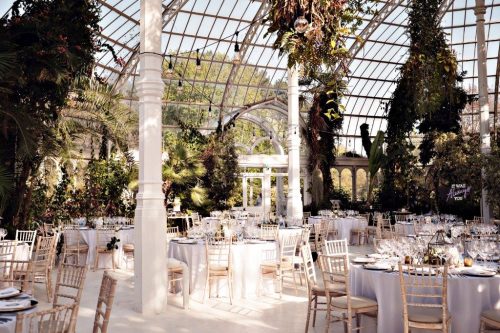 Select the perfect venue 
One of the most significant decisions when planning the perfect Spring wedding is choosing a venue that suits you and the day you're planning. Beautiful gardens and outdoor space are a massive factor in determining where you'll celebrate your day. If the sun has the potential to shine and you and your guests will be spending time outdoors, having a charming space to socialise in is essential. Somewhere that has plenty of outdoor seating, lots of greenery and flowers in bloom are all equally important. Many people also prefer to book a venue close to a canal, river or lake to immerse themselves in nature.
Another factor is choosing somewhere that lets in a good amount of natural light to make the most of the bright Spring days. Sefton Park Palm House in Liverpool is a great example – an iconic domed glasshouse surrounded by parkland. The Mansion, a grade II listed building in Yorkshire, is another superb venue with an impressive private entrance, outdoor terrace, and tons of grand windows letting the light pour in.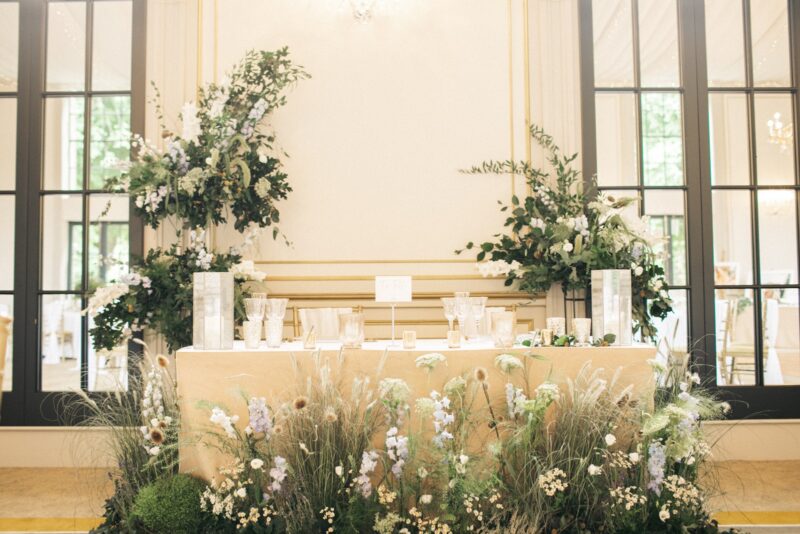 Choose seasonal styles and colours
The seasonal colour palette for Spring includes warm and bright shades, gentle pastel colours and some neutral shades. Incorporating some of these into your wedding colour scheme is a great way to give the nod to Spring and stay in keeping with the season. Consider using shades of greens, purples, pinks, and yellows for your flowers, table centrepieces, chair covers and decor.
Choosing seasonal flowers that bloom in Spring is the best option to be as sustainable as possible with your wedding flowers. This means that they can be sourced in the United Kingdom and don't have to be imported from warmer countries, therefore reducing emissions and the carbon footprint of your wedding. Some of our favourite spring blooms include tulips, hyacinths, peonies, daffodils, freesias, pansies, iris, alliums, lilacs, bluebells and snowdrops.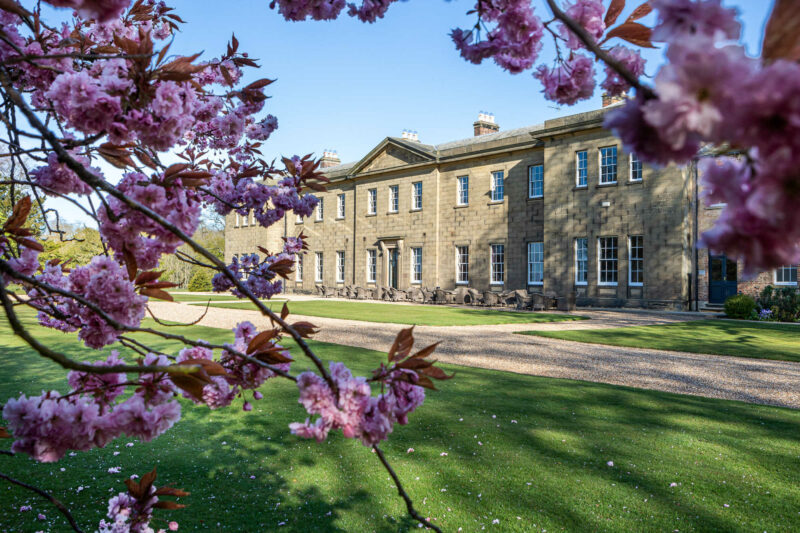 Embrace the outdoors 
When we think of Spring, we think of glistening sunshine, warm days, bright mornings and colourful, scented blooms sprouting new growth. All these things make incorporating the outdoors into your special day appealing – from reception drinks to photo opportunities.
Arranging to have professional photographs of your wedding party outside after the ceremony means that you'll benefit from all the natural light that comes with a typical Spring day. Before celebrating the wedding and evening party indoors, you could host your pre-wedding or post-wedding drinks outside so guests can socialise in the fresh air. 
That said, remember that Spring weather can be unpredictable at times, so make sure you have a backup plan in case of unexpected wind or rain and have some umbrellas on hand to cover all bases. Having a marquee or rain cover outside is often the best way to protect you and your guests from Spring showers.
Consider sweet Spring food and drink
As well as opting for seasonal flowers, you can extend the seasonal choices to your food and drink options to ensure everything is as fresh as possible. There's an abundance of fruit and vegetables that are readily available in Spring, including apples, asparagus, purple sprouting broccoli and rhubarb. Some ideas for seasonal dishes include asparagus soup and pork fillet served with an apple and cauliflower puree, or for seasonal drinks; you could opt for pink lady apple cocktails or rhubarb gin.
Most venues will have professional chefs who are happy to work alongside you to develop bespoke, seasonal wedding canapes, three-course dinner menus and cocktails to suit the seasons and complement your wedding theme.
If you're looking for further wedding advice and inspiration, check out some of our other wedding planning tips. Contact our expert wedding planning and catering team – call 0345 450 4545 or email us at events@dine.co.uk.