5 styling ideas for the perfect autumn wedding
Whilst summer is still the most popular time of year to get married, more and more couples are opting for an autumn wedding date. In fact, at Rise Hall September is our busiest month! There's lots of good reasons: many suppliers offer discounts for less popular dates, so you wedding budget stretches further; you are less likely to have a diary clash with other weddings; and autumn weddings are beautiful! Read on for our top 5 tips for a stunningly beautiful autumn wedding!
1. Embrace jewel colours
The autumn months are great for a light that really shows off darker, jewel colours- think ruby, emerald, and sapphire. These colours never really go out of fashion and suit most complexions, so whoever you invite to be in your autumn wedding party they're going to thank you!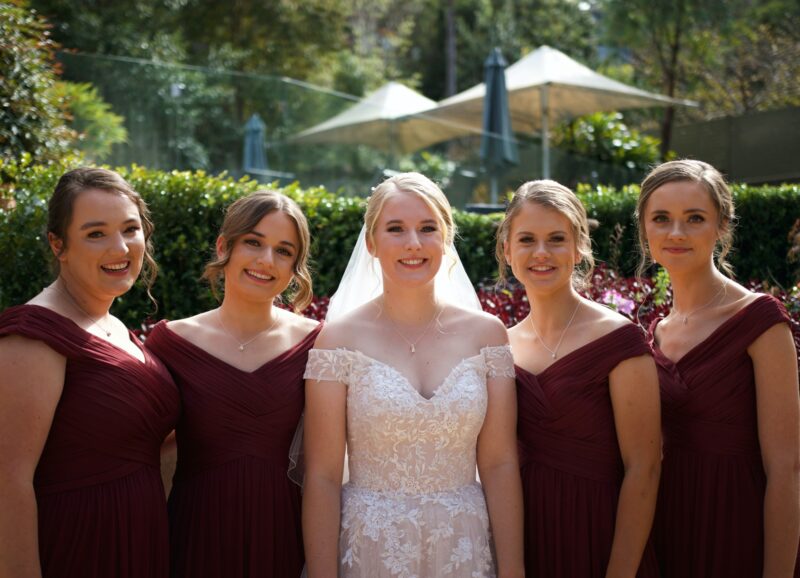 2. Use the colours of nature
Autumn is the time that nature really shows off its true colours, so use these to great effect in your autumn wedding décor. Roses are at their peak in September and are at their full, showstopping best, so take advantage in your floral bouquets. In October dahlias are the leading ladies of the flower world, with lots of rich colours to choose from. You could also include fallen leaves, pumpkins, conkers or pine cones in your theming to give your autumn wedding a more boho feel.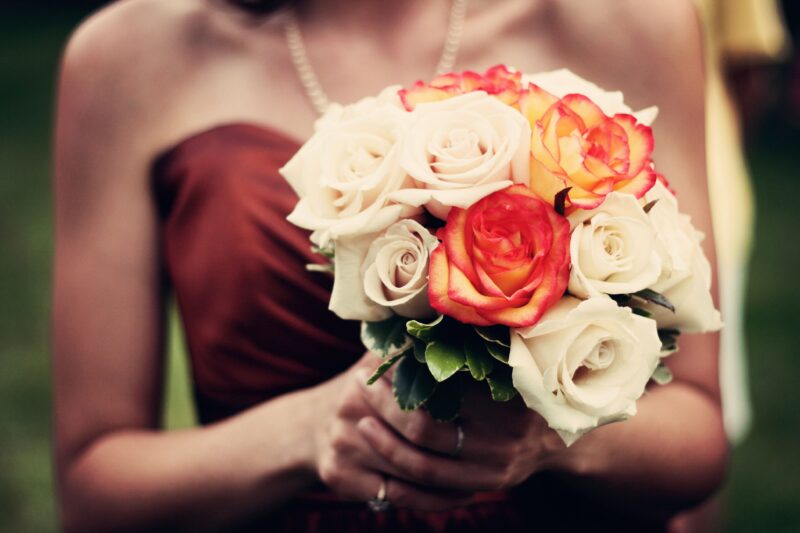 3. Dark wedding dresses look incredible
Whilst a white wedding dress has been traditional in the UK since Queen Victoria wed Prince Albert, there's no reason you need to stick to white- and more and more brides aren't! Dark coloured wedding dresses are wonderfully dramatic and can give your autumn wedding a really stylish modern feel. This stunning gown supplied by Osh Gosh Gowns has a feathered skirt for a real luxury take on the look.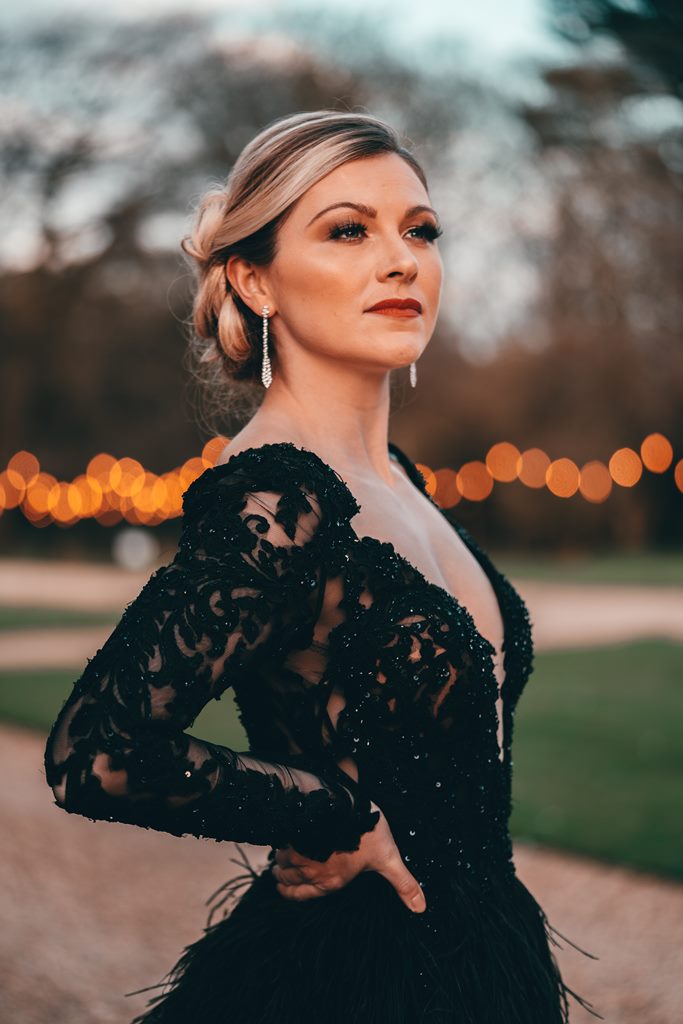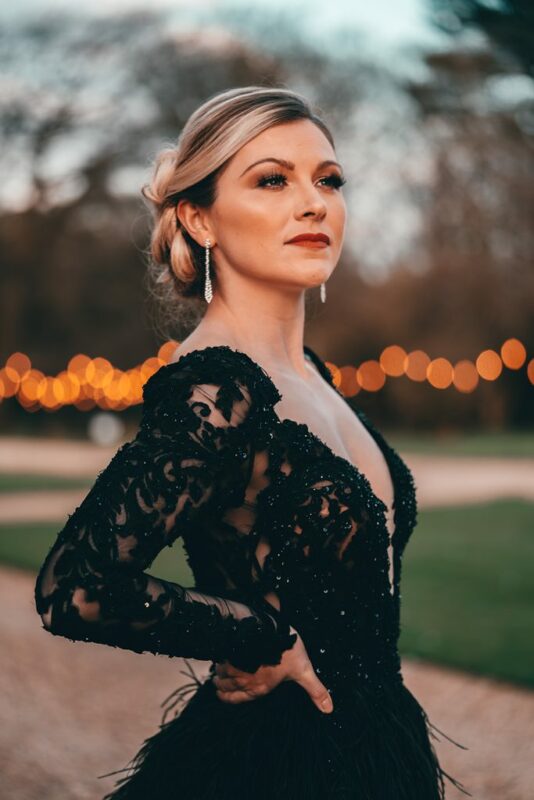 4. Embrace textures
As with the wedding dress above, an autumn wedding really works well with different textures adding to the cosy feel. As the weather starts to cool, you can add faux-fur capes to your outfit or even a velvet coat for a luxurious look.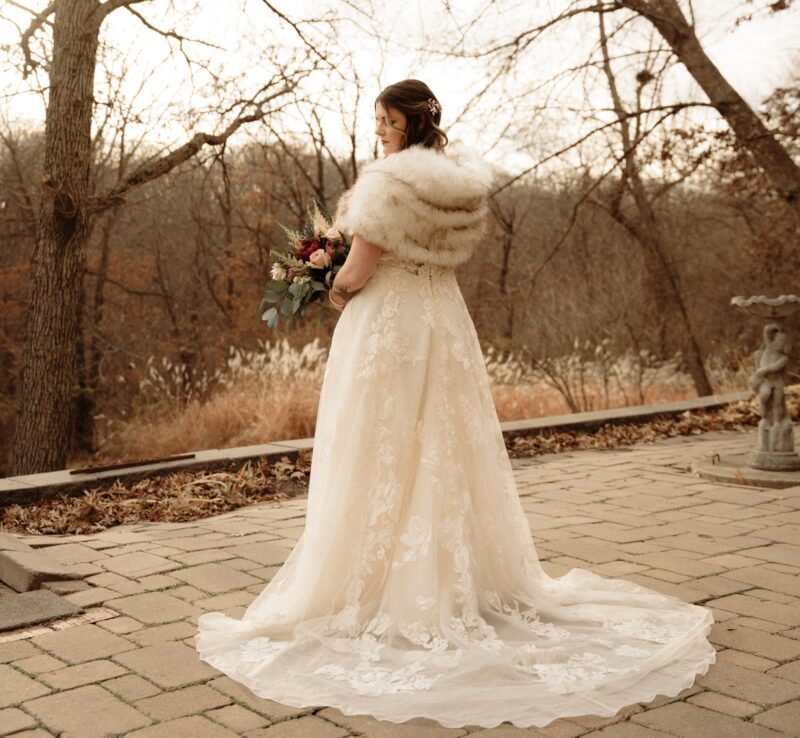 5. Cosy up around the fire
If your wedding venue has an open fire, this is the perfect time of year to really enjoy it! You can dress the fireplace with greenery and pine cones which will give off a wonderful fragrance as the fire warms the room. If your venue is outdoors, then a firepit can have the same effect- you might even enjoy some marshmallows!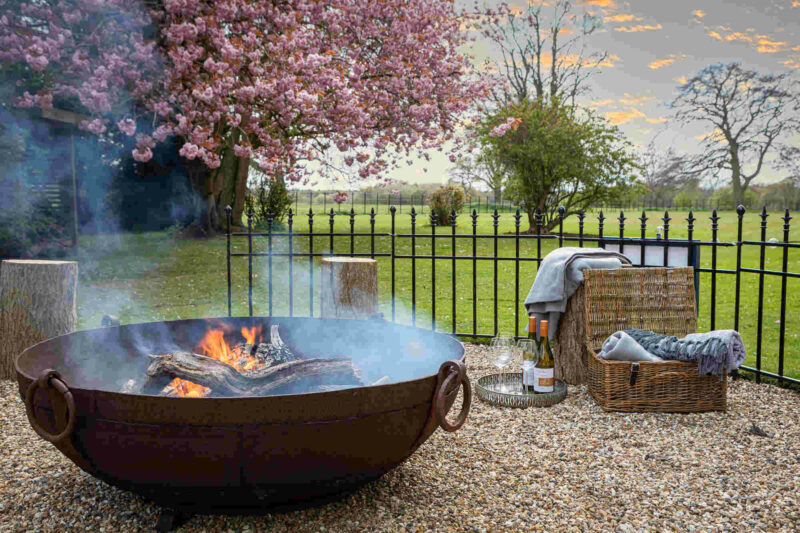 Autumn weddings are a great way to mix things up and be a little different- so enjoy!
Find out more about our wedding venues here