One of the first big decisions you make when you begin your wedding planning journey is choosing the venue that you'll celebrate your special day in. 
Should you opt for urban cool in the city or make it an escape to the country? 
With so many options at your fingertips, our wedding experts at Dine hope to make deciding a little easier for you, by sharing 5 reasons why a countryside wedding venue may be the ideal option for curating your perfect day.
5 Reasons To Have A Countryside Wedding
1. The photo-worthy aesthetics 
It has to be said, a countryside wedding venue offers the most picturesque setting to celebrate any nuptials in. Nothing can truly rival the natural beauty of the countryside. 
Offering character and charm like no other, country weddings provide the perfect backdrop to capture your happiest day in – with rolling hills, beautiful gardens and panoramic views making it a truly stunning scene.
If you you're looking for ways to make the most out of your countryside wedding location to capture Instagram-worthy photography, some wonderful ways we've seen this achieved include:
Awe-inspiring fireworks
Make the most of your outdoor space with a spectacular firework display – a stunning way to share a moment with your guests whilst capturing some swoon-worthy photography.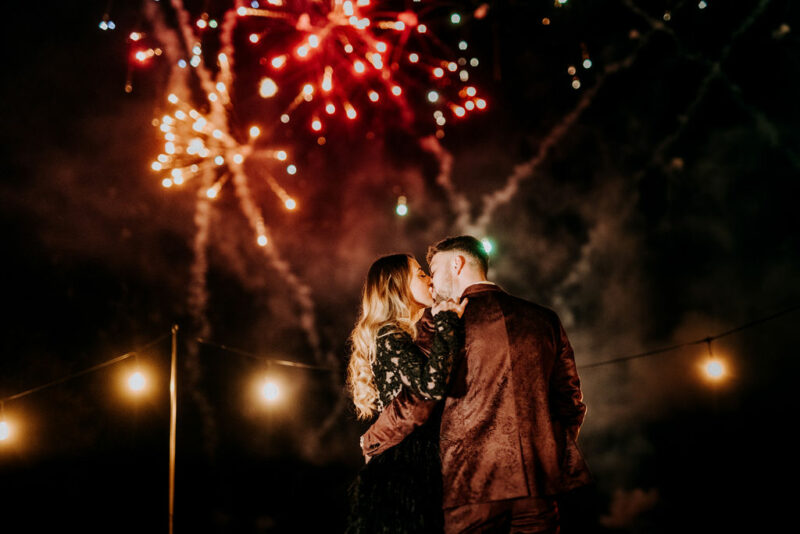 Dancing under the night sky
One benefit of countryside weddings over city weddings is that you get to better see and enjoy all the twinkling lights of the night sky. Why not use this as an opportunity to dance with your amour under the stars, and invite your guests to join you?  
Charming boat ride 
If your countryside wedding venue has a lake onsite then you can capture some beautiful, traditional wedding photography of you and your guests taking a oh-so-charming boat ride along the calming waters.
Countryside haven 
The idyllic countryside setting offers ample opportunity to capture you and your beloved together with rolling hills in the background, or beside a magnificent floral display – who needs a flower wall when you have nature's finest as your backdrop?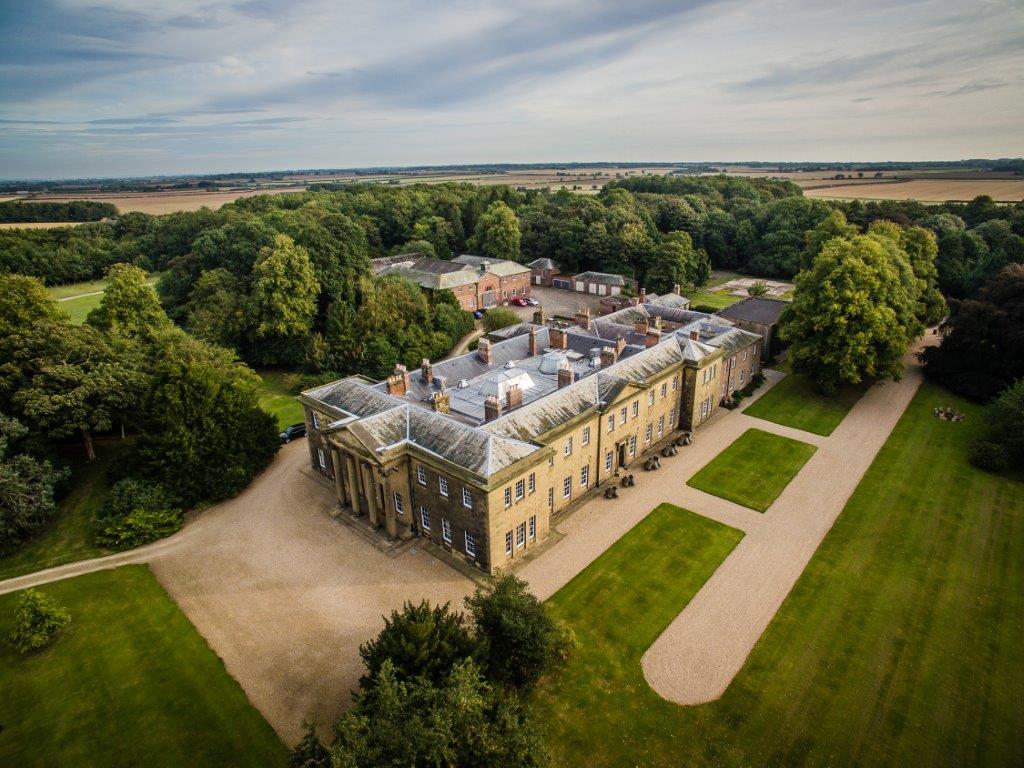 Woodland trail 
Let your guests take a peaceful, romantic walk through your very own woodland wedding trail. If your countryside wedding venue boasts an onsite woodland area, this can act as a charming tree trail – complete with fairy lights, decorations and photos of the happy couple.
2. The tranquil privacy 
Nothing soothes the soul and brings peace quite like being surrounded by a beautiful, natural landscape. Country weddings allow you to escape the hustle and bustle of modern day life. Providing an opportunity to slow down and be wed in a much more tranquil, peaceful setting. 
Being out in the countryside also means your wedding will be a much more private affair, giving it that exclusive, extra special feel that all newlyweds deserve on their big day. 
3. The excuse for your guests to make a weekend of it
With an abundance of parking usually available at countryside wedding venues, and the lure of a luxury  overnight stay in an incredible setting, country weddings provide the perfect excuse for your guests to make a weekend stay of it  and ditch the designated driver!
This means you get much more time to spend with your nearest and dearest, both on your special day and the morning breakfast, and your guests don't need to worry about getting home. A fuss free, delightful experience for all.
4. The space to make it your dream wedding
The beauty of having a countryside venue is that you have much more flexibility to create your dream day (and ample space to do it in!).
You'll get access not only to the grand venue itself, but also to the breathtaking outdoor spaces around it. 
This helps you split out the day perfectly – from reception in the courtyard and the wedding meal in the grand hall, to the evening BBQ and outdoor games in the luscious surrounding grounds.
Some of the best ways we've seen countryside venue space be used to its full potential include:
Hiring a wedding marquee
A wedding marquee is an ideal addition to any countryside wedding, providing a shaded but comfortable space to entertain guests in or even hold your wedding ceremony. Wedding marquees often have their own bar, dance floor and seated area for guests to enjoy.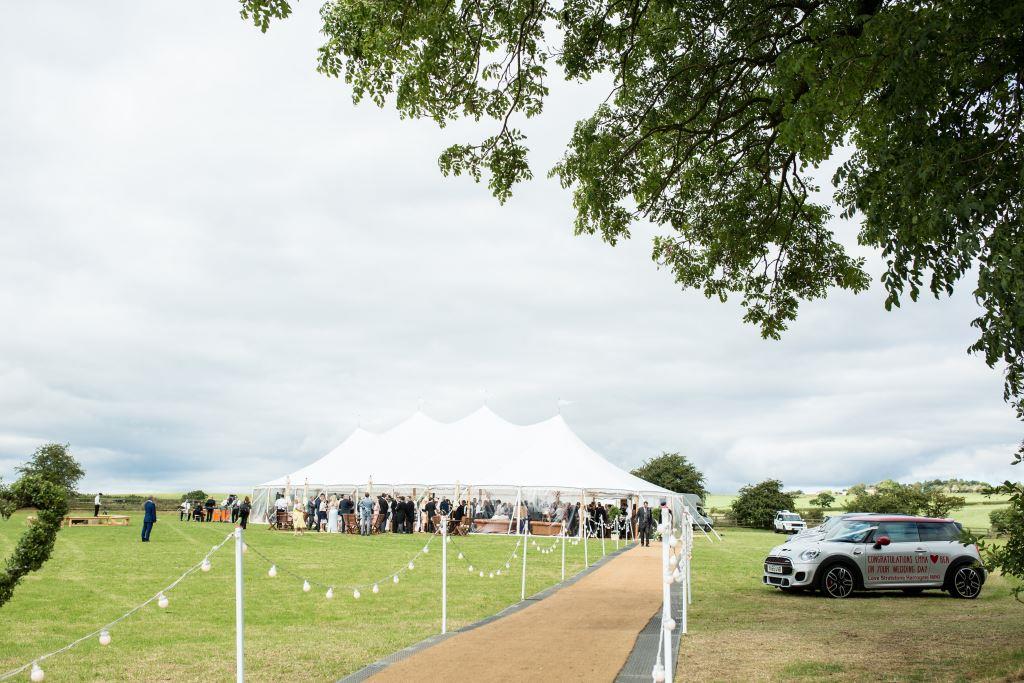 Outdoor cinema 
One romantic way to use the countryside venue is to create your own cinema area – showing either a mixture of videos and photos from your life together or even your favourite short romantic film. Top it off with a popcorn and sweet station and you have yourself a Pinterest-worthy wedding area.
Al fresco dining
One for the warmer days! Bring your wedding meal to the great outdoors by going al fresco – a charming, romantic option. Just be sure to provide optional shaded areas so guests can enjoy the best of both worlds. 
Outdoor games
A fantastic way to keep your guests entertained and make use of the glorious gardens. Go traditional with boules and rounders, or tap into your inner child by hosting a selection of much-loved family games – from giant jenga to skittles (or maybe even a game of Twister if you're feeling adventurous!).
Craft station
For those who are craft-inclined, a DIY craft station such as floral crown making could be a welcome addition to your wedding (not to mention providing some wonderful photo opportunities!)
5. The local menu 
Hosting your nuptials in a countryside setting also offers the benefit of an unrivalled dining experience, with a menu of mouth-watering local produce. Chefs at country wedding venues will take their menu inspiration from local produce and suppliers, opting for the highest quality ingredients available whilst supporting local farmers.
There's truly nothing like the taste of delicious locally sourced meat, veg and even locally brewed beer.
From having the flexibility to design a space that really reflects you, to giving your guests that feeling of getting away from busy modern life – it's clear that a countryside wedding is the most special way to celebrate saying I do.
If you're looking for inspiration for a countryside wedding venue, our all-time favourite spaces in Yorkshire include the Jacobean beauty of Howsham Hall, to the exclusive Grade II listed Rise Hall.