Three compelling reasons to get married in East Yorkshire
The picturesque area of East Yorkshire reaches all the way from Flamborough to Easington, with well-known seaside areas including Bridlington and Hornsea located along the coastline. And, some of Yorkshire's finest villages just a short drive inland – namely Beverley and Pocklington which both attract hundreds of staycation visitors and day trippers each year.
If you're debating whether to get married in East Yorkshire, we've summarised three of the key things that make the region such a great destination for your wedding.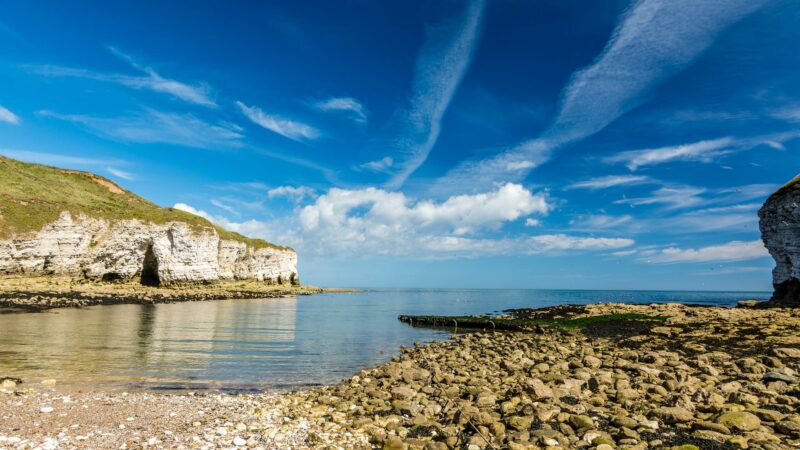 Beautiful countryside and coastal scenery
East Yorkshire is home to some of Yorkshire's most striking cliffs and quaint villages, offering the best of both sea views and lush greenery. In some of the region's prettiest villages, you'll find historic buildings covered in quintessentially British flowers in bloom and winding roads to explore on foot or by car. There's an abundance of foot paths throughout the region, with each one leading you to discover more of East Yorkshire's natural beauty. Make sure you walk around Flamborough Head, Beverley Westwood and The Lost River to breathe in some quality Yorkshire air and marvel at the spectacular scenery.
If you're looking for some sand in your toes and a dip in the sea, at Flamborough, you'll find some of the region's most amazing attractions – including the natural rock pools and Flamborough caves. While some of East Yorkshire's must-see beaches are located in Bridlington, Danes Dyke and Withernsea.
The scenery is always a good draw for guests who may be tempted to spend a few extra days visiting the coast and getting lost in some of East Yorkshire's villages. No wedding weekend is complete without a hike around some of East Yorkshire's rolling hills, dramatic coastlines or wildlife-adorned woodland or a day spent having a picnic at one of the many public beaches.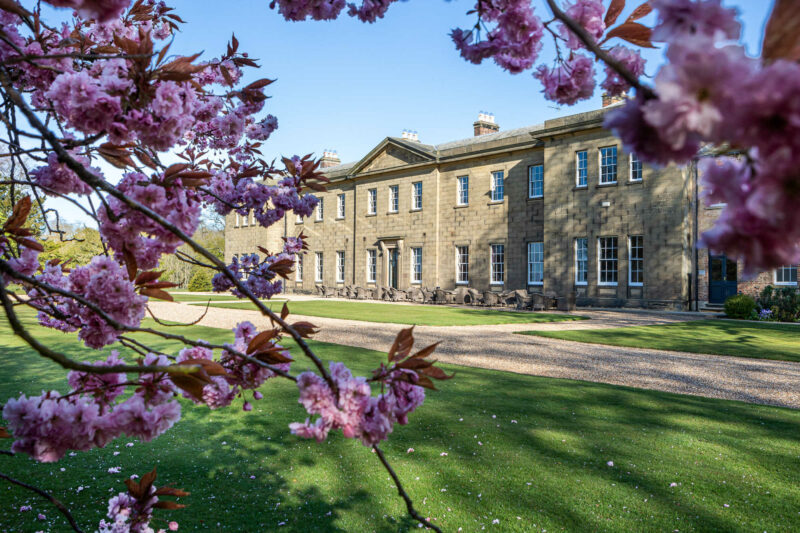 The incredible country wedding venues
East Yorkshire offers an abundance of unique wedding venues located near the coast, and Rise Hall is one of our very own. The magnificent location is 15 minutes from Beverley, 12 minutes from Hornsea & 20 minutes from the centre of Hull – well placed for visiting the surrounding areas.
Rise Hall is a grade-2 listed country house located a short distance away from East Yorkshire market town, Beverley. The wedding venue is externally surrounded by flower-filled gardens and parkland and on the inside – has dedicated spaces for your wedding ceremony, drinks reception and evening party. One of the most unique areas in the venue is the magnificent cantilevered stone staircase complete with a high-rise ceiling and central belvedere. It's basically the perfect way to make a grand entrance and kick start your evening drinks reception.
Rise Hall promises opulence, tasteful decor with sparkling chandeliers and a grand staircase. It has the capacity to hold 180 guests at the wedding breakfast, wedding ceremony and evening reception, and has 31 bedrooms and suites for your wedding party to stay overnight.
This characterful wedding venue is available to hire exclusively for your wedding party, with superb food and drink and accommodation offered on site.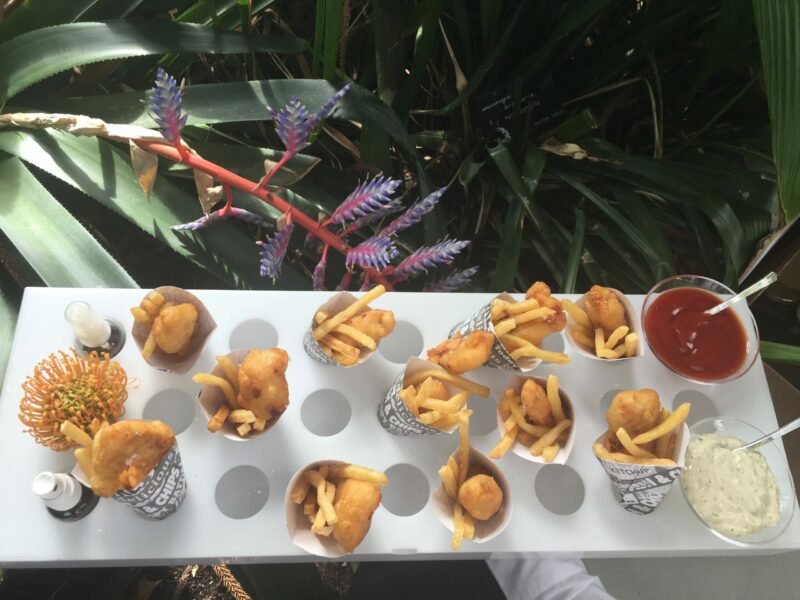 Fresh fish and seafood for your guests
When it comes to choosing your wedding menu and food for your guests throughout your big day – choosing dishes celebrated in the region and local towns is a good way to incorporate Yorkshire being so close to the coast, fresh fish and seafood is always popular in East Yorkshire. Ordering fresh fish and seafood for your wedding is a great way to support the local economy through shopping with sole traders and independent businesses. 
Fish and seafood is a great idea for a wedding starter or main course – from gentle crab dishes to fresh catch of the day.
One clever idea that gives a nod to the coast is to incorporate mini cones of fish and chips wrapped up in newspaper as an appetiser or snack to bring out after a few drinks later in the evening. Another option that's proudly served on the coast of East Yorkshire is juicy lobster popcorn or fried white bait. Imagine how popular either of those would be with your wedding guests!
If you do find yourself on East Yorkshire's coast in Bridlington, make sure you visit Salt on The Harbour – a bistro serving locally-sourced foods and Sunday lunch, or visit a coastal cafe and grab a seat by the window for tea, cake and incredible views of the sea.
Enquire about weddings at Rise Hall
To enquire about hosting your wedding at Rise Hall near Beverley, East Yorkshire – please contact us to book a tour of the venue or request a personalised quote. Phone  0345 450 4545 or email events@dine.co.uk.