Here we are in our 21st year and we have some very exciting months ahead, including a series of stunning Ambassadors' Dinners & Celebrations.  We commenced our celebrations with this fabulous Dinner at Howsham Hall last week.  Guests were a mix of clients, suppliers and friends, some of whom we have worked with for many years.  We find these dinners are not only a great opportunity to trial new dishes and looks but also to host and thank people who have been our supporters over the years.
The Evening
The room looked utterly spectacular, with two beautiful blossom trees framing the room, and an array of beautiful flowers and candles down the centre of the dining table.  The Florals were all installed by Sheryl at Fulford Flowers who is based in York (they also did the flowers at the Brit Awards the week before!).  The gold cutlery, cut glassware and liner plates from Whitehouse Crockery created a luxurious stately feel to the evening alongside the deep red linen.
Guests arrived at Howsham Hall to check in from 5pm and were greeted by Susan, our lovely House Butler.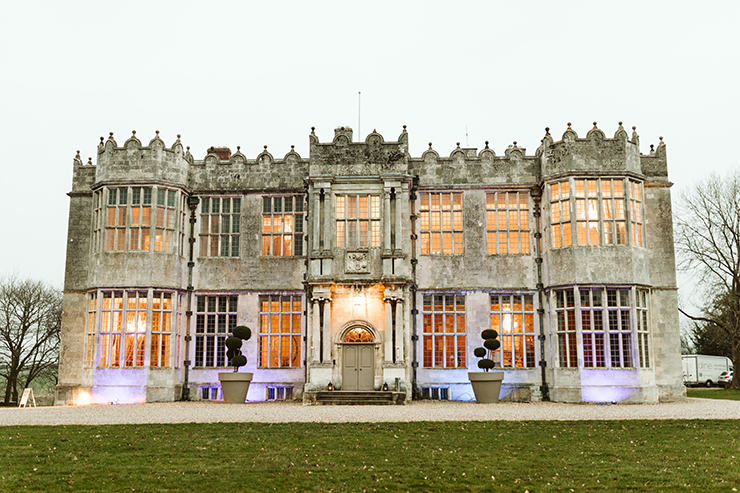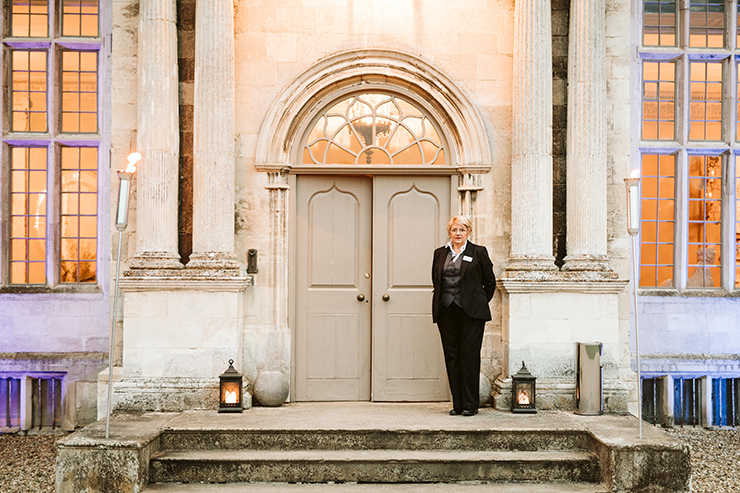 Once acquainted with their rooms, guests were served arrival drinks & canapés by the roaring fire in the Great Hall, where introductions were made by Dan & Craig who hosted the evening.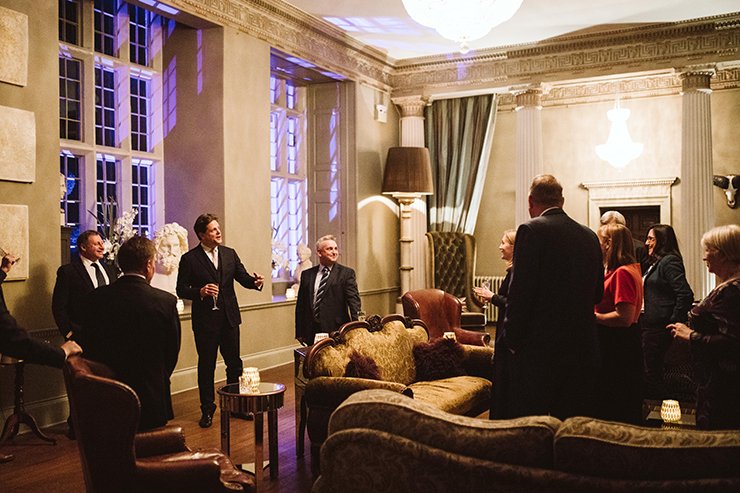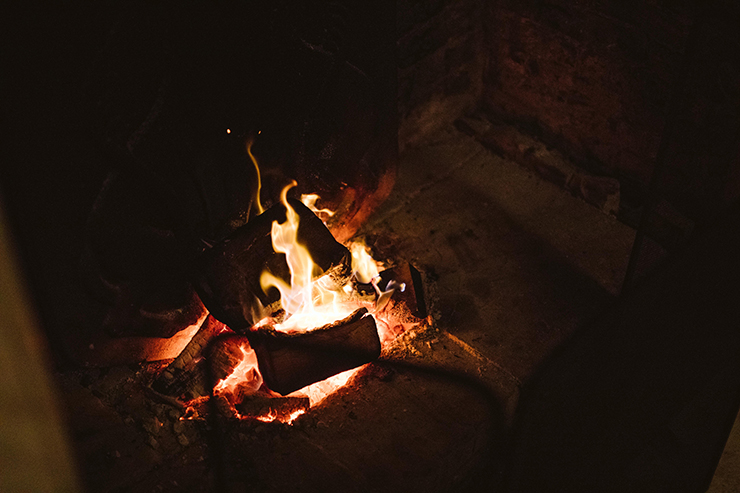 Canapés
Wild Mushroom Arancini
Saffron aioli
Egg & Soldiers
Truffled scrambled egg with brioche dipper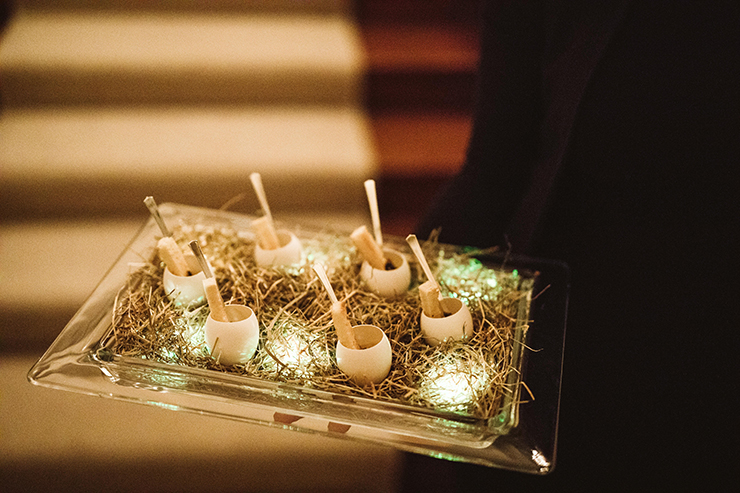 Mini Croque Monsieur
Gruyere, parmesan & dry cured ham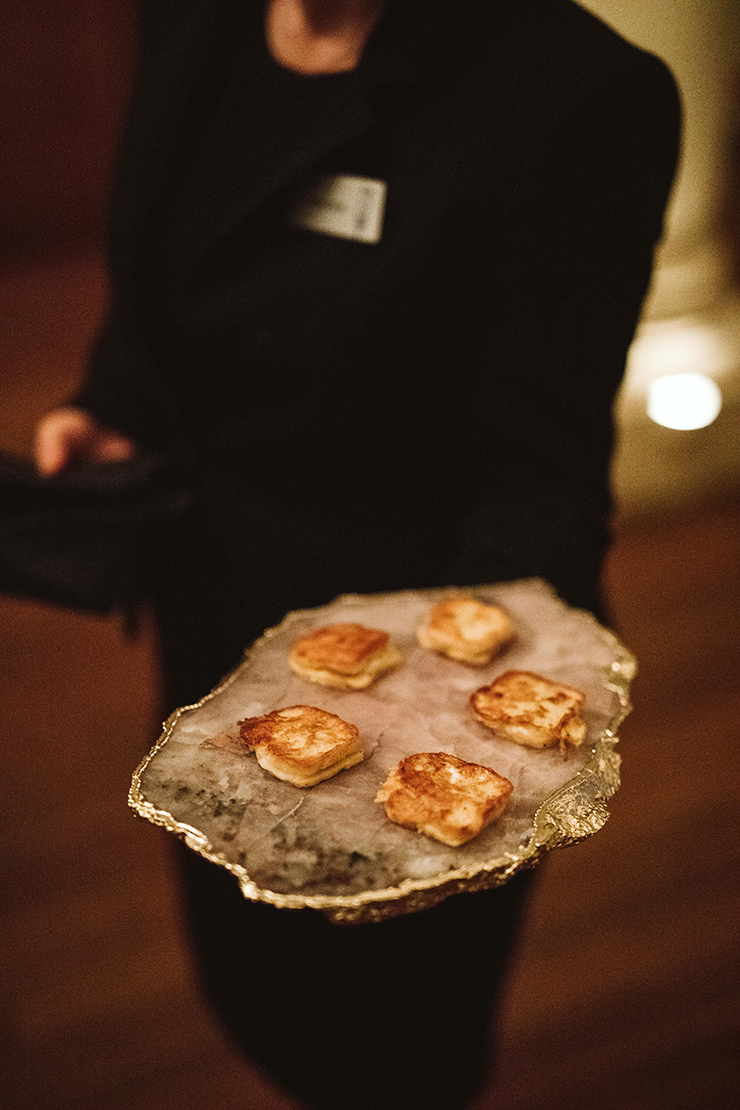 The Dinner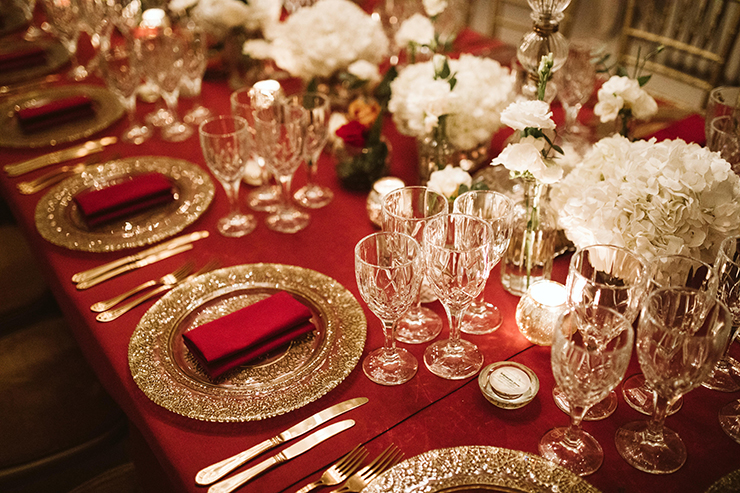 Starter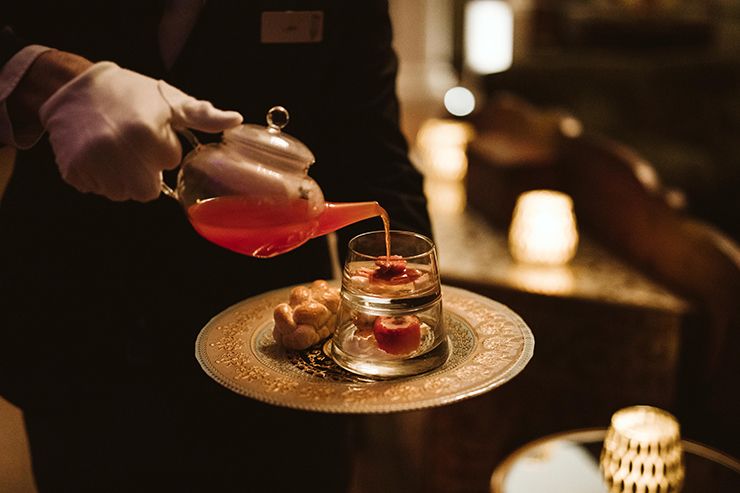 Ice & Fire Salmon
Flaked Hot Smoked Salmon
Horseradish 'gougere', candied beetroot
Tomato & gin tea from a glass teapot
Smoked Salmon rolled with Beetroot Goat's Cheese
Salmon Tartar & Keta
Pour of dry ice & lavender
Main Course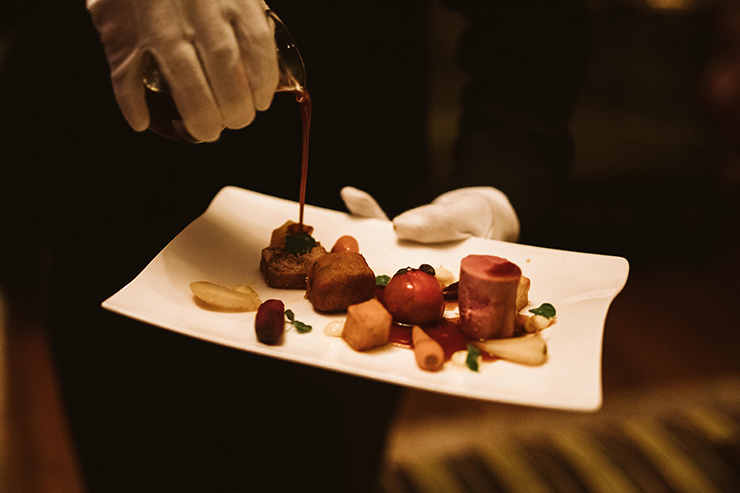 "Duck a L'Orange"
52c Breast of Duck
Duck confit in a 'tangerine'
Game pithivier
Curried parsnip purée & parmentier potatoes
Dessert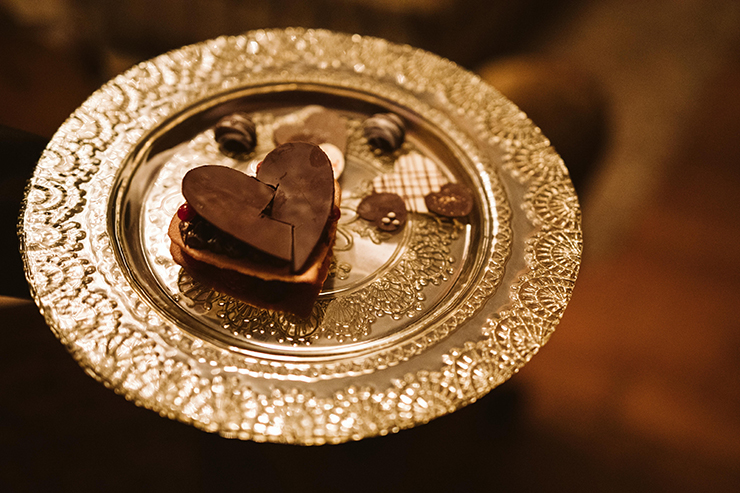 "Heart Broken"
Chocolate Millefeuille
Godiva chocolate ganache layered with raspberries
Coffee & Chocolates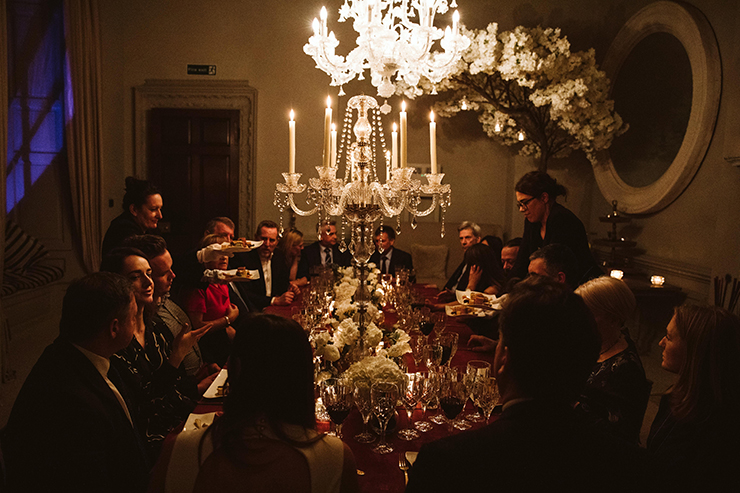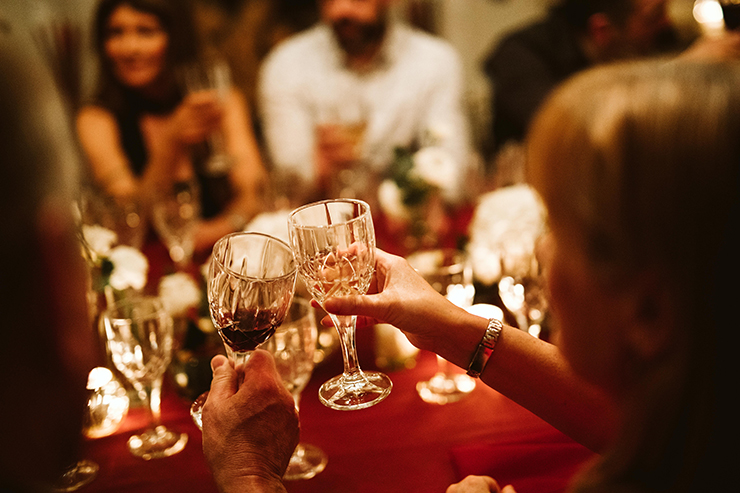 If you would like to know more about hiring Howsham Hall, or Private Events with Dine, do get in touch today.  Our Event Managers are there to listen to your ideas, and help you create the perfect event – 0113 275 4545
With special thanks to Freya Raby for such excellent images!